I thought I would have to resort to posting a picture or two of the boys each day to fulfill the NaBloPoMo daily blog post thing, but I haven't posted pictures in nine days! :) Here are a few from the past week...

Sleeping baby...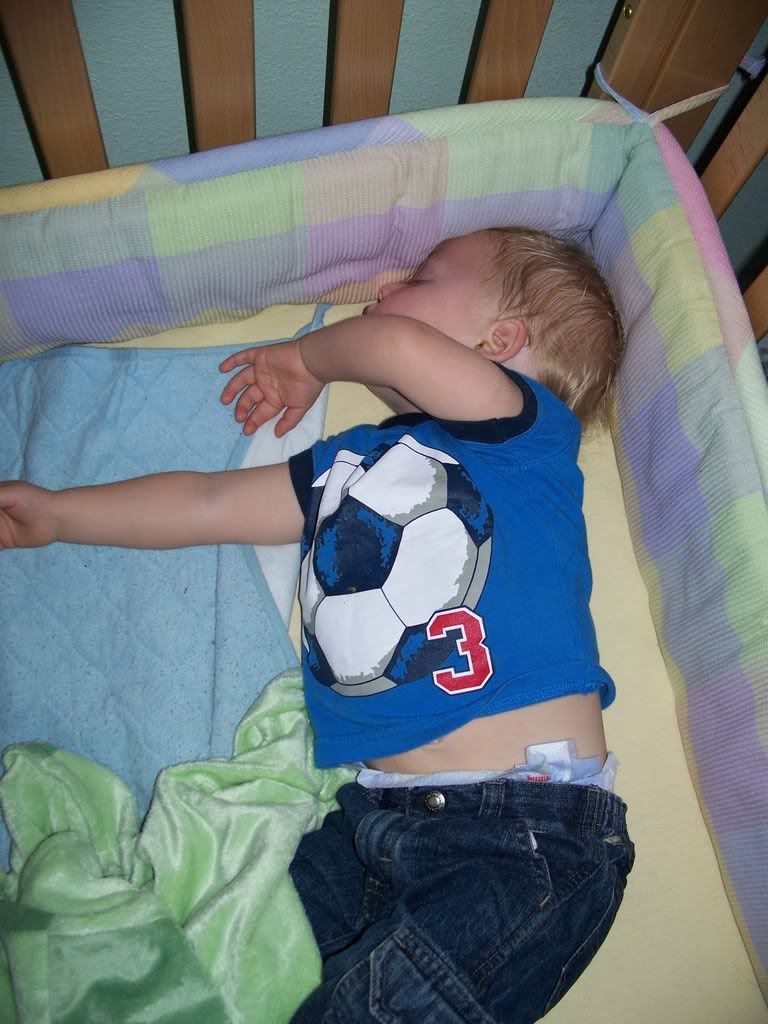 (again, no making fun of the crib bumper :) And yes, I know he shouldn't have it in there anymore but he doesn't try to use it to step on and climb out (yet) and when we've taken it out to wash it he wakes up when he bumps his head against the side.)

Connor and I made cupcakes last Sunday just for fun and Logan really enjoyed them



The boys hadn't played with the tunnel and tent for a while so we've pulled them out for the last couple days. It's a fun way to get out energy before dinner when it's too dark and cold to play outside!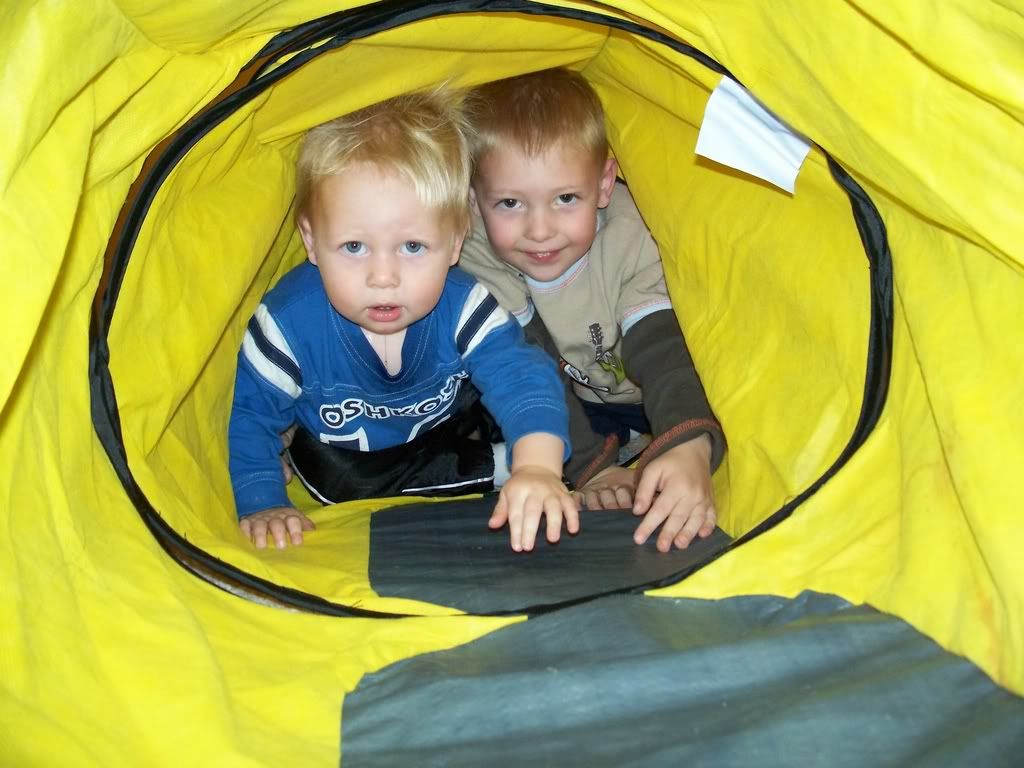 Time outs are really tough with Connor these days - they just don't mean as much when your brother joins you for them :) It's funny, Logan always goes to sit next to Connor in his time out spot like he's in trouble too!