It was a week full of sickness in our home - first Connor and I and then Logan, who really got it worse than the rest of us. We took him to the doctor on Thursday and he has croup! Yuck! So we've been taking it easy. In fact, "take it easy" is Connor's favorite new phrase! Whenever he feels sick or doesn't feel like doing something (cleaning up his toys, staying at the dinner table, etc), he says "I need to go lay down on the couch and take it easy." Of course, he's usually bouncing around a few minutes later :)
Here's a video of Logan's fast crawling! No more jumping on his tummy as seen in previous videos - he has places to go, things to do and dangerous stuff to discover and chew on! :)
Logan has perfected the maneuvers it takes to get to a standing position. At first he would only show it off for Daddy but now he can't keep himself from doing it at any moment possible!
Standing up at the activity table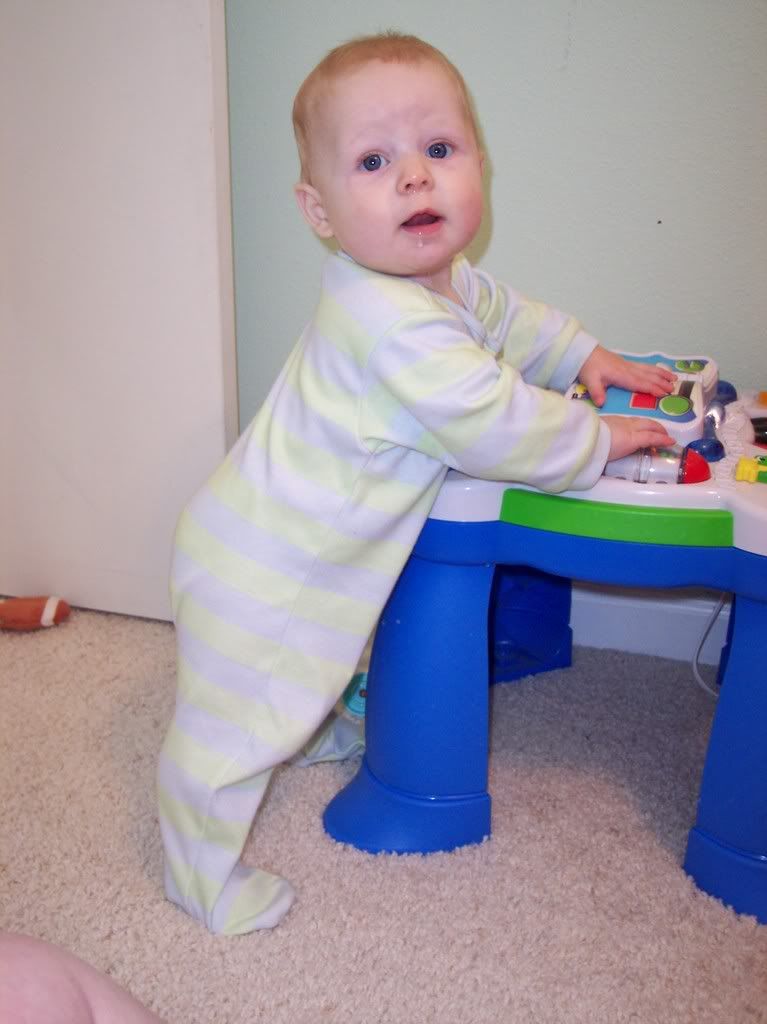 Standing up by Connor's toy box



Standing up in his crib - uh oh!



Standing up in his crib after Daddy lowered the mattress! :)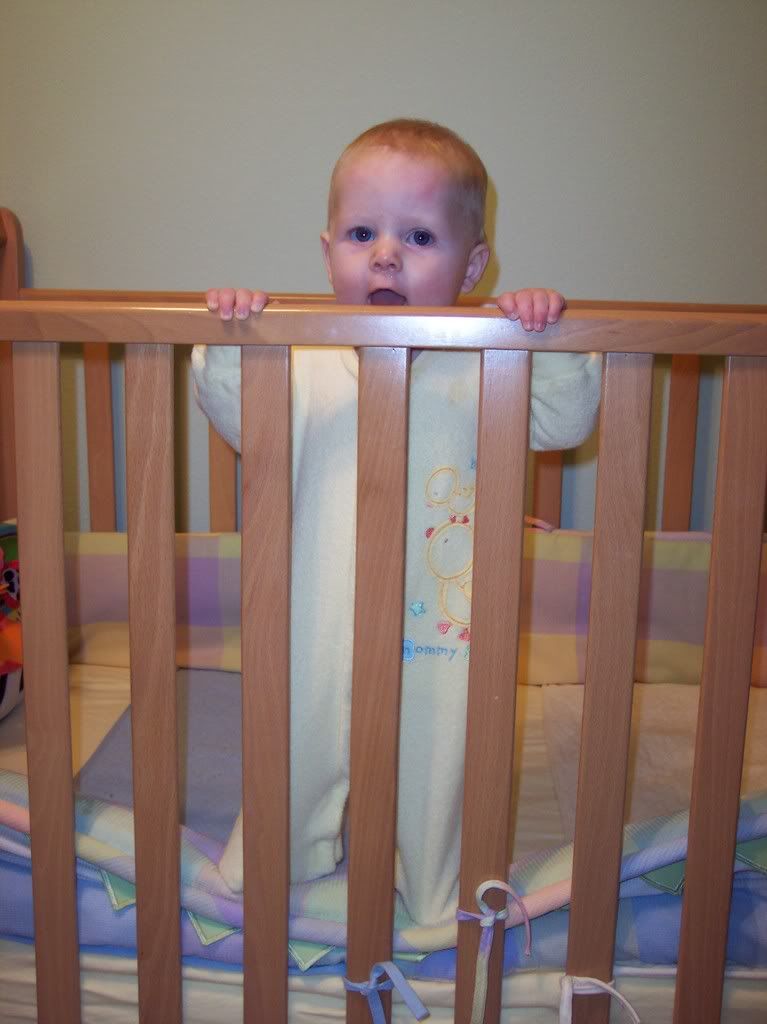 Don't make fun of the crib bumper! We bought it when I was pregnant with Connor and it really is a gender neutral set - the quilt has animals all over it and the major color in the whole set is yellow. However, in the bumper there are a lot of pinks :) Connor slept with it until he was 16 months (hmm, maybe that's why he likes pink so much?) and Logan started out with it but then we bought a cheap fire truck set. Emphasis on the word cheap. The bumper that was included with the fire truck set didn't even stand up to a three month old tugging on it! The ties that tie it to the crib ripped right out of their seams and, while I could have sewn them back on and reinforced the remaining ties, it wasn't worth it. We still had this bumper and it has never ripped, is very soft, and works! :) So no comments on the bumper, k?
Connor got a new set of beads to help him work on his fine motor skills and this was his first creation...ALL of the beads on ONE string! It was a really heavy necklace, but he made it all by himself (well, ok, I might have helped to tie it together)