I couldn't think up another post title today :)
Anyway, here are some pictures of the boys!
I had to wake Logan up yesterday to take him to Connor's Valentine's party at preschool. I figured if I had to wake him anyway I might as well take some pictures of the precious baby sleeping! In case you were wondering, the flash didn't wake him up but the second I turned his lullabye CD off he jerked his head up and glared at me for a second before realizing it was me...then he smiled :) Awww...unconditional baby love!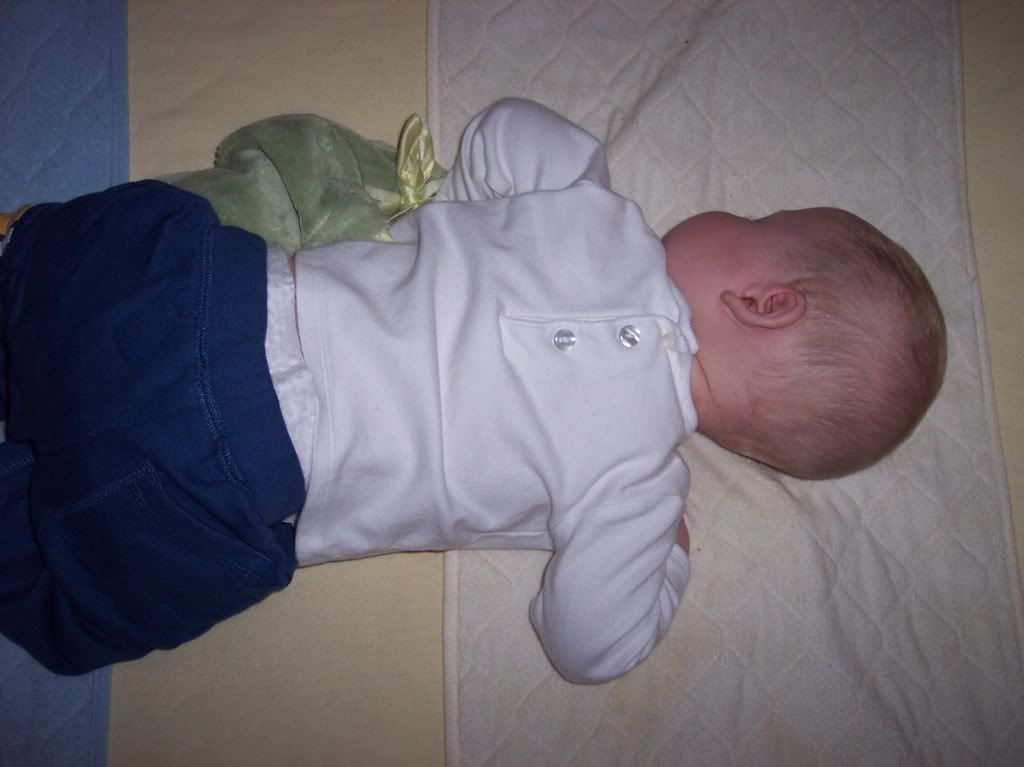 A bit of a mischievous look on his face, eh?



"This little piggy went to market..."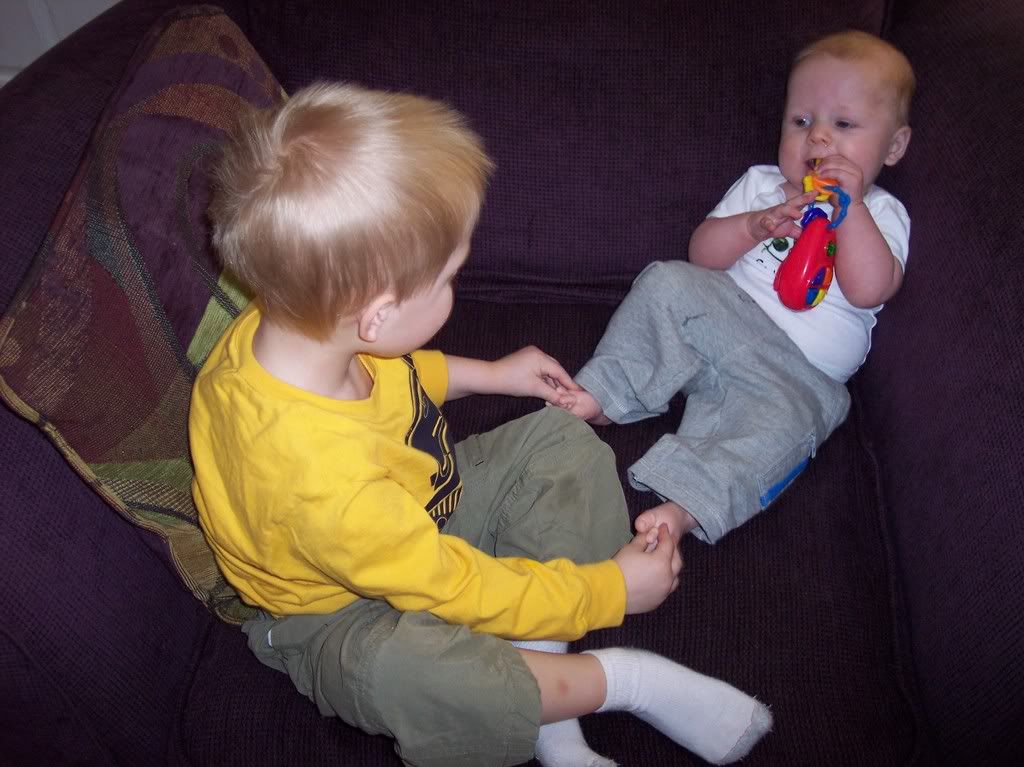 We played with the Gymboree bubbles again today. In case you've never heard of them, Gymboree (the clothing store and play place) sells THE BEST bubbles ever! They last, literally, for DAYS if you don't purposely pop them. They're amazing! Not so great for the carpet, I'm sure, but it's seen better days anyway...

Logan looking a bit unenthused about the bubbles...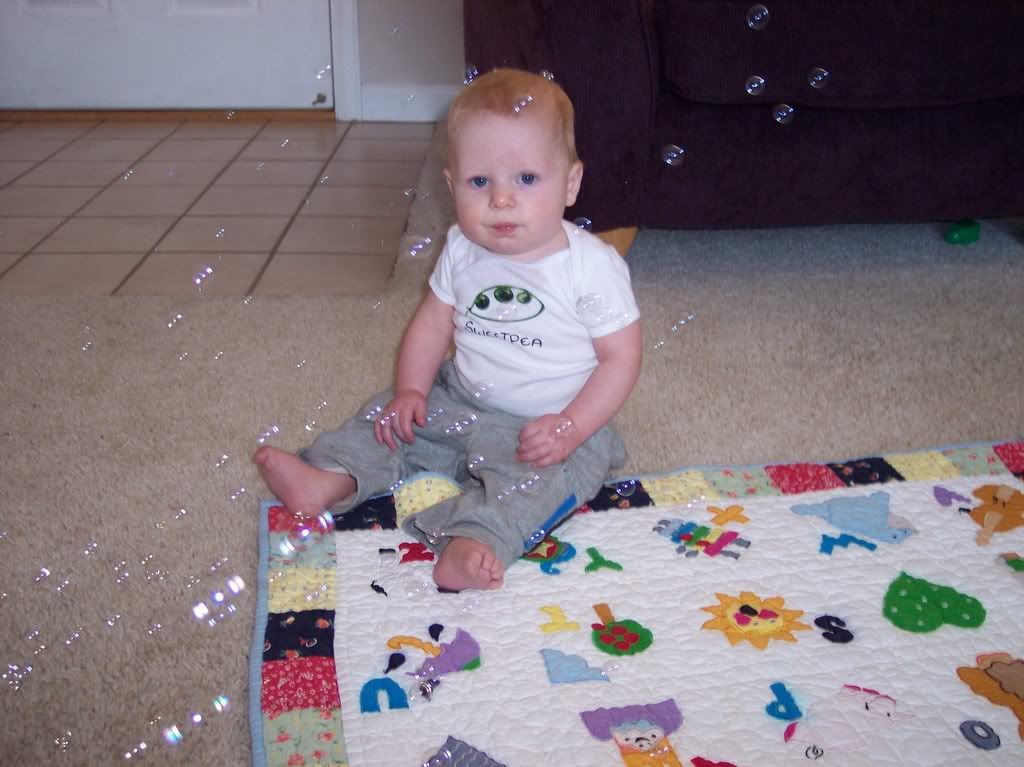 Oh maybe they are fun after all!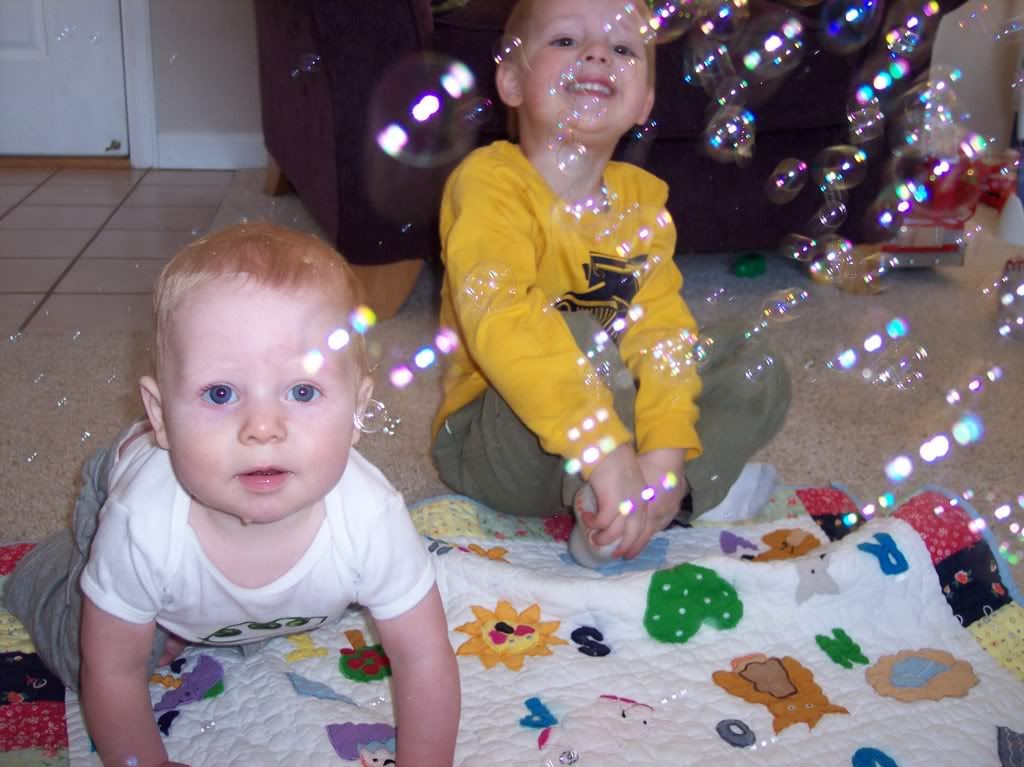 Hmm...where are they coming from anyway?