Where does the time go, anyway? Wasn't Christmas just yesterday?


We went to Chuck E. Cheese last Wednesday with Grandma Willy, Grandpa Mark, Uncle Ben and the boys. They all had fun! Here's Logan with his pizza :)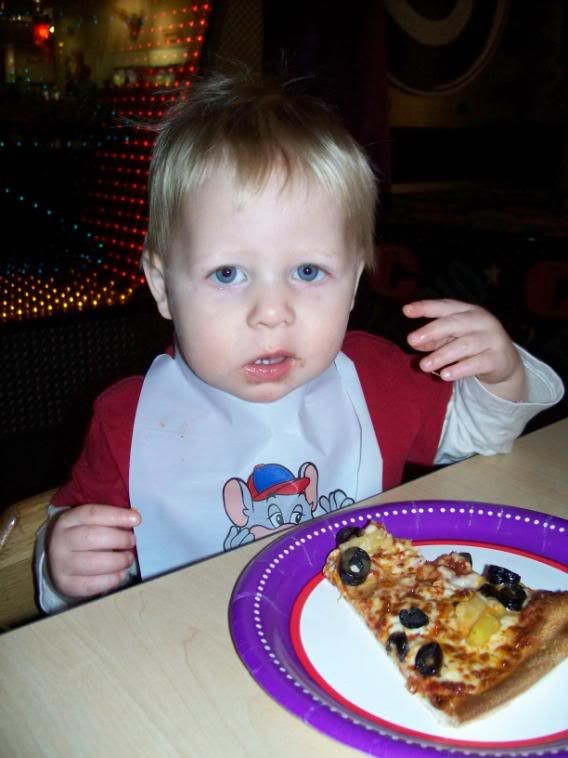 Ben, Jonathan, Christopher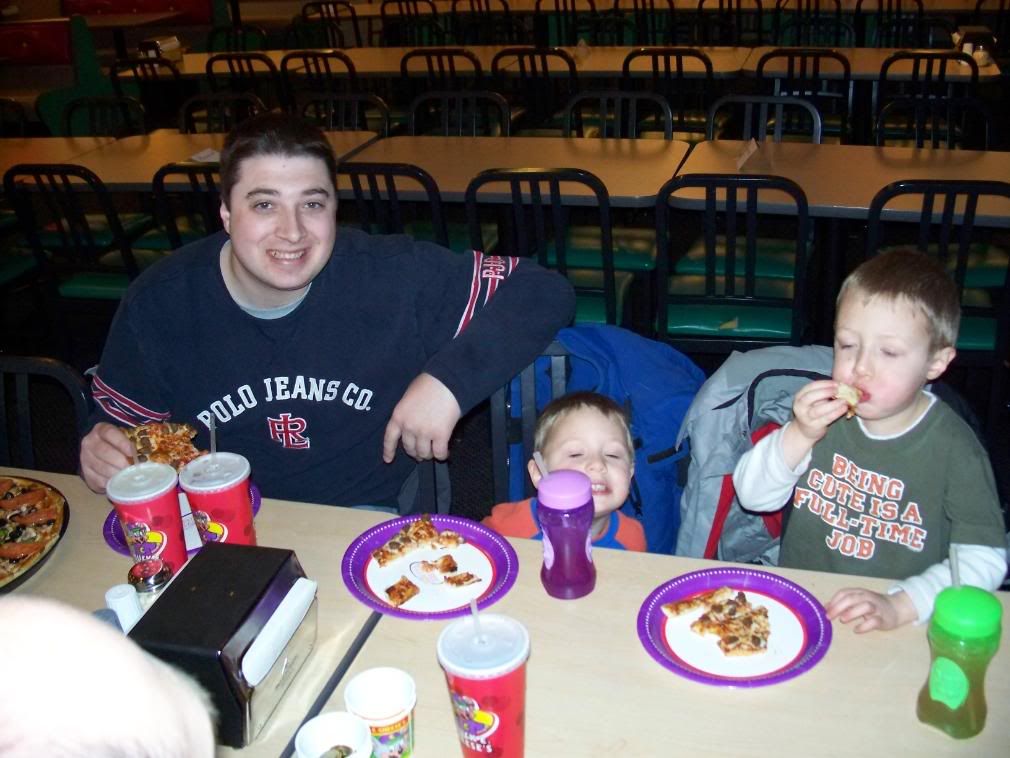 We also took them to the WOW museum! Here's Connor in the sandbox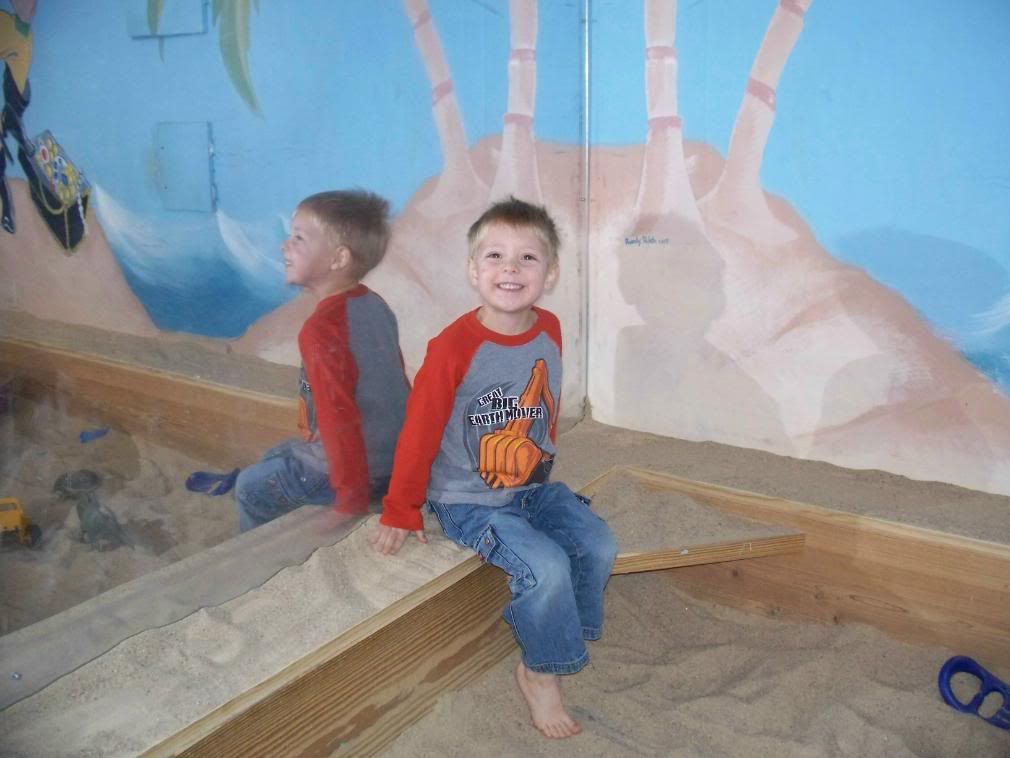 Playing Christmas songs on the piano with Daddy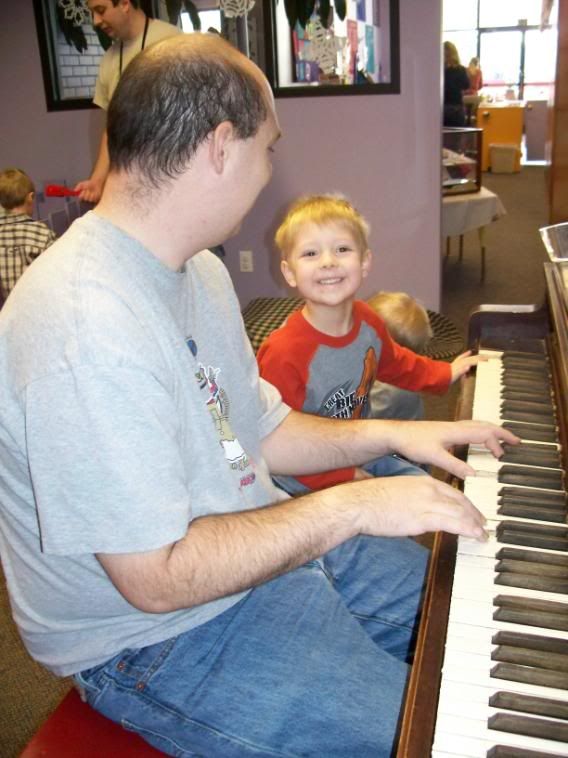 Logan's right hand and Connor's left hand on the piano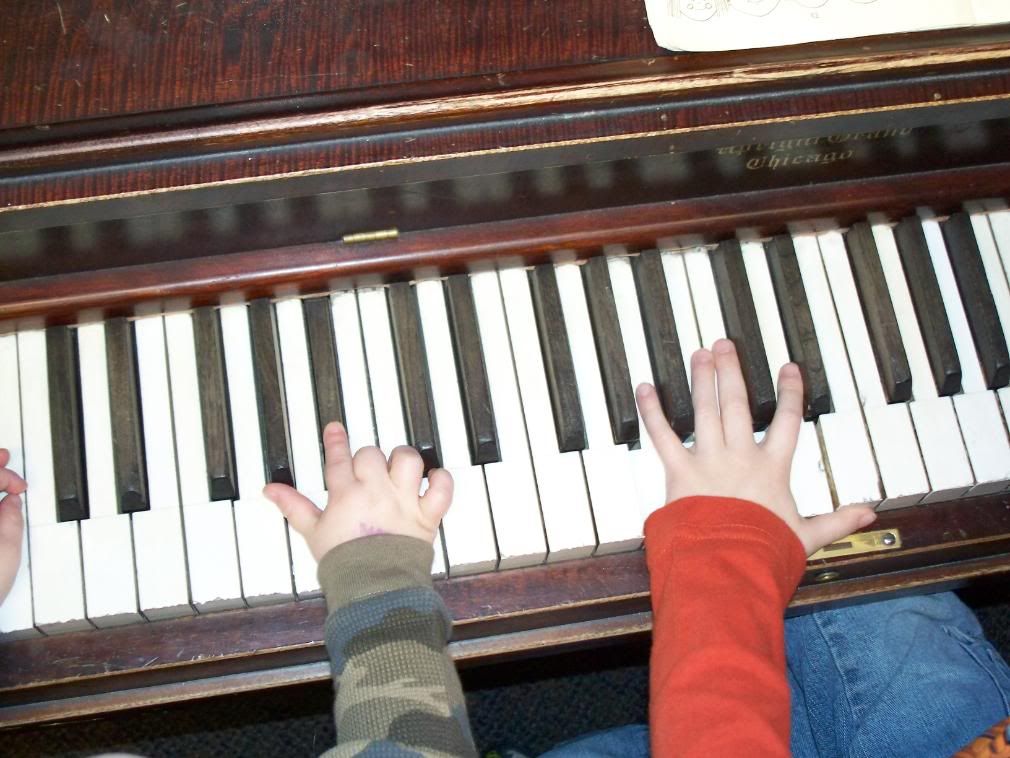 Jonathan, Christopher and Logan in the play kitchen



Christopher and Connor in a bubble



The four boys....

Christopher, Connor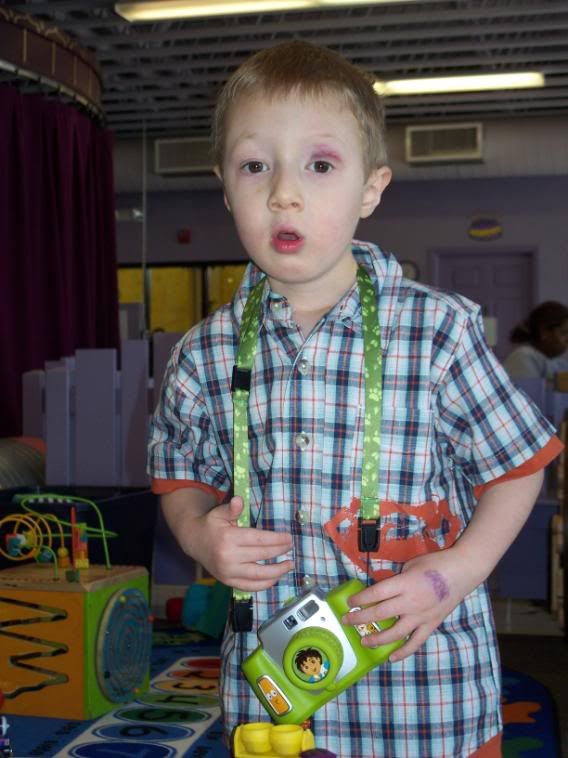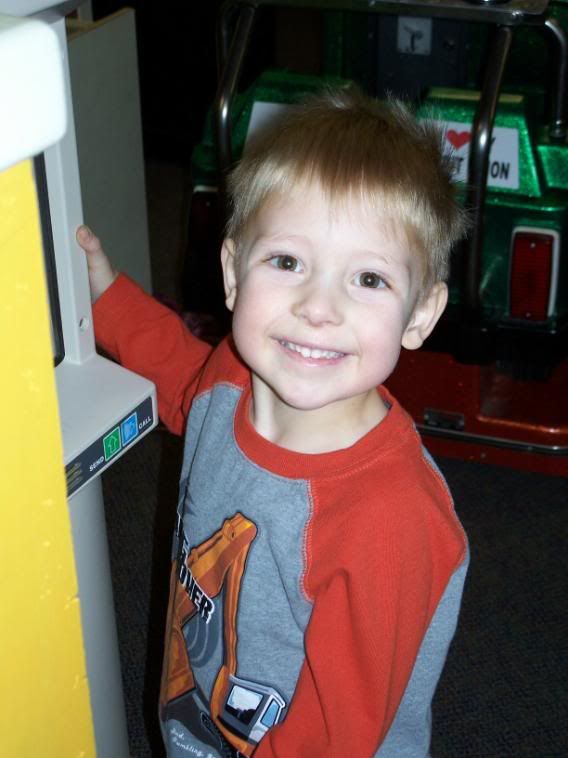 Jonathan, Logan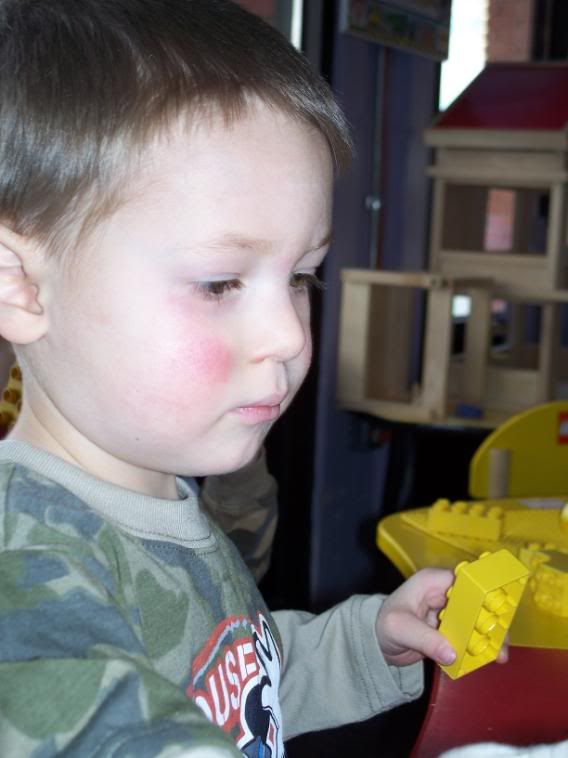 Connor had a great time tap dancing. It's probably hard to tell in the picture, but he was wearing two right foot shoes and they're different sizes :) It didn't slow him down at all though!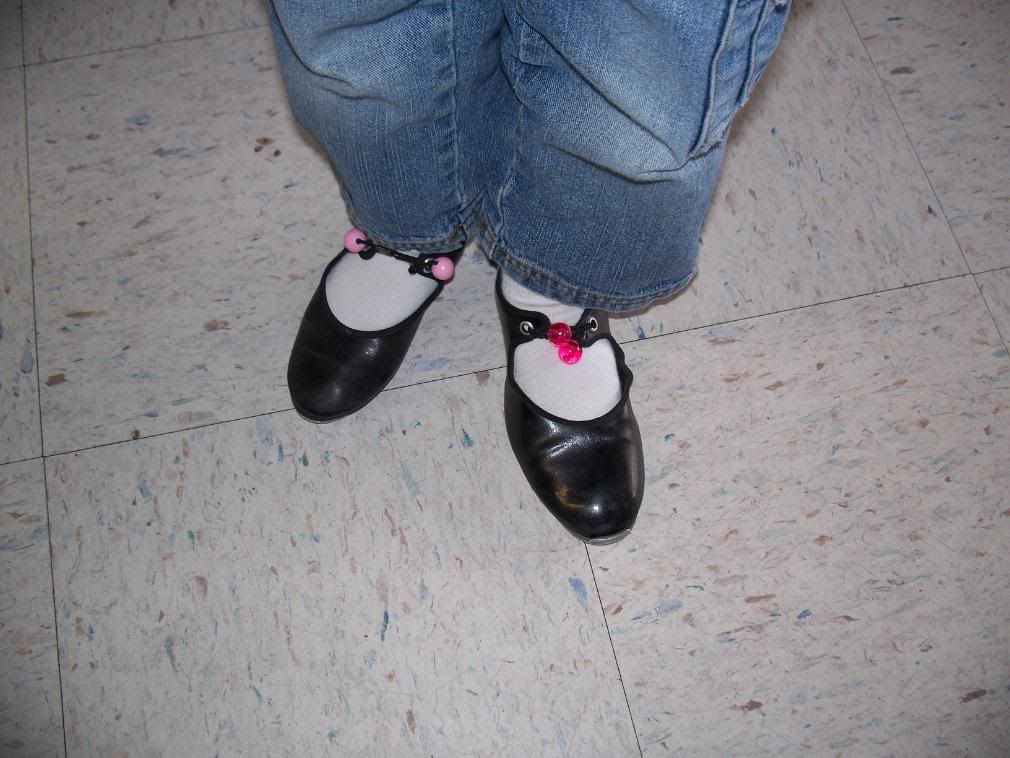 Even Logan wore tap shoes and had a great time stomping around!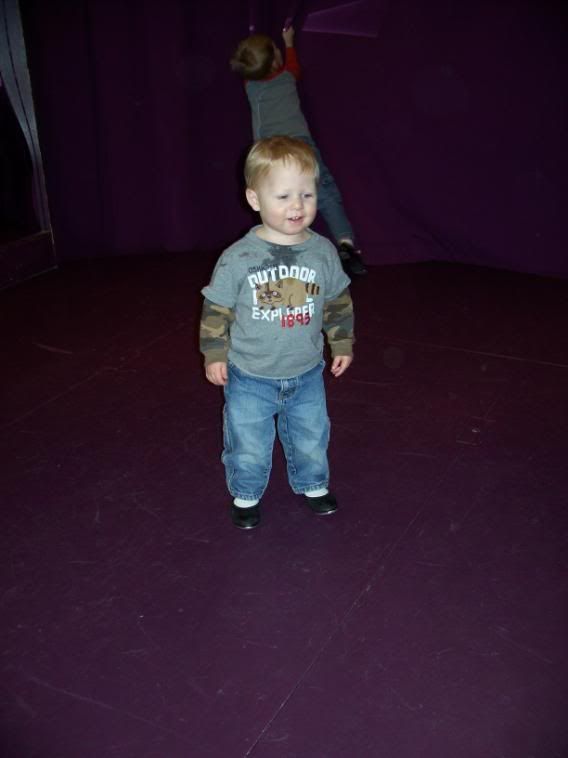 Jeremy and Ben took the boys sledding twice on a small hill in our neighborhood



Christopher, Connor and Logan at the table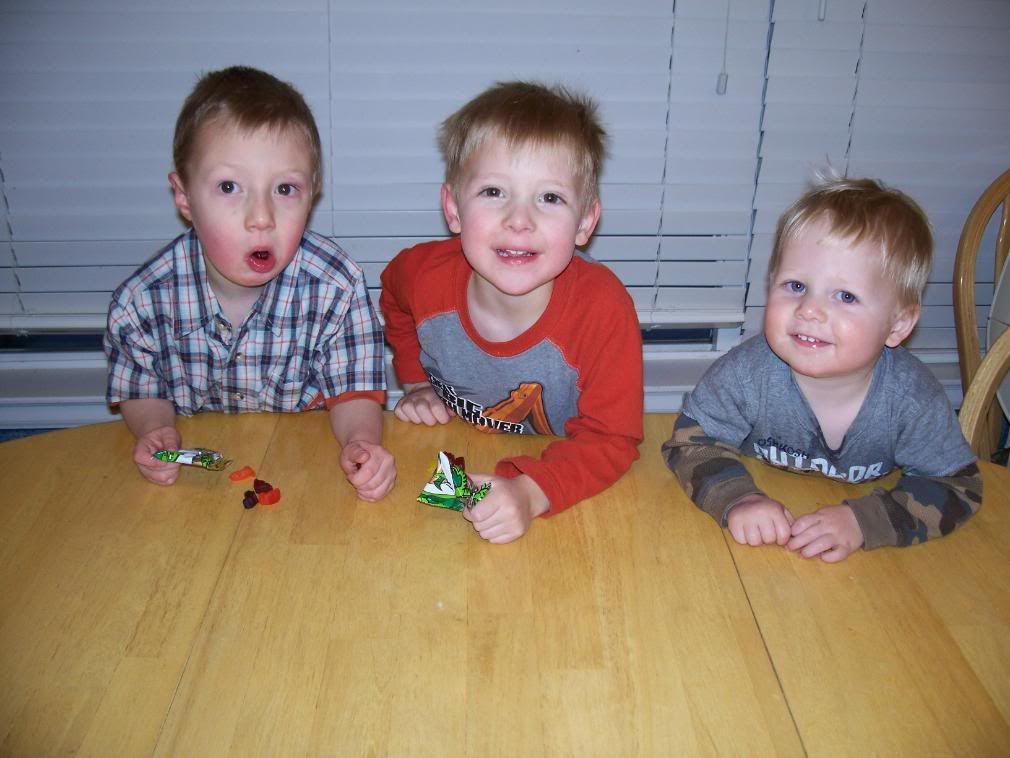 The boys left on Saturday and we were sad to see them go. Hopefully they'll move here soon, though (pleeeeaaase!).
It didn't really seem like it when they were here, but now that they're gone I'd have to say that the last week was really LOUD. :) With four small boys and three or four adults in the house someone was always whining or crying or talking or laughing or shouting or playing with a loud toy (oh yeah, and the kids made some noise too! haha). Now that things are back to "normal" it's so very quiet in here! I can't remember them all, but there were some cute and funny things said by little boys this week that stick in my mind like "Jonathan, I love you" or "Logan, you're my best friend" or "I don't want a hole in my bread! It's yucky!" But really I just feel lucky to have spent a week with family and to have helped the cousins make some Christmas memories. They'll never be 4, 4, 2 and 1 again so it was fun to have spent this holiday with them!
We went up to Grandma Sue and Papa's today for Christmas part 2 and Santa spoiled our boys again with more fun presents! It snowed the whole time we were up there and it was beautiful - like we were in a snowglobe!
I'm not sure how or if we'll celebrate the new year but I can tell you that it won't be by resolving to blog every single day in 2008! The people behind NaBloPoMo are proposing that people blog
365 days
next year (February 29th is a free day - wooo) but, sorry, that's just waaaayyyyy too much of me for you to handle!
365 days?
Nope. Not me! :)