We have so much to catch up on but I'll start with a bunch of pictures...

First, Connor and Logan with the big guy last week. Logan's not smiling but this is a big step up from the tears last time!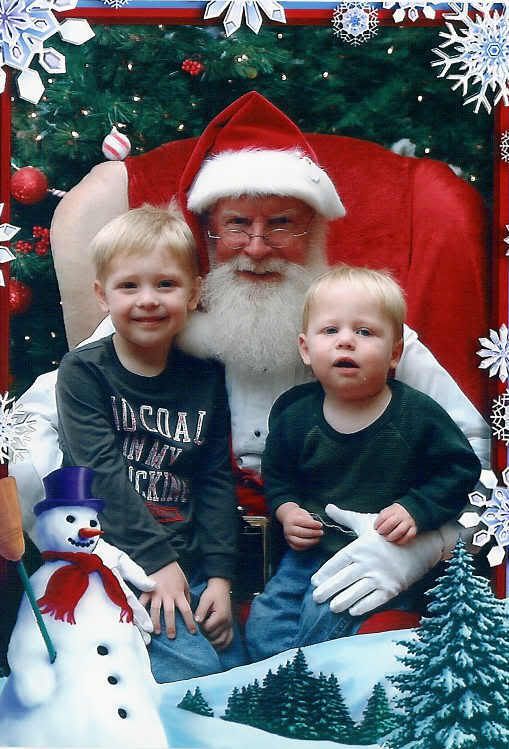 A long overdue (and blurry) picture of Connor's new bed configuration. The toddler bed is set up just to Jeremy's left in this picture for Jonathan to sleep in and Christopher has a blowup bed underneath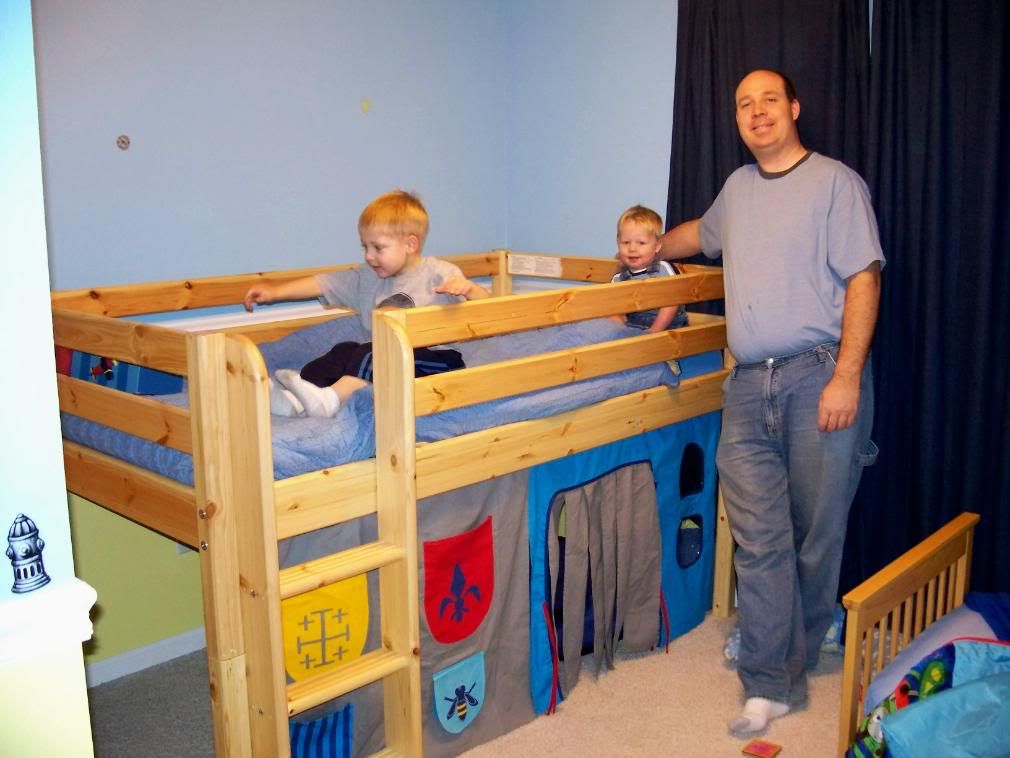 The boys in their Christmas shirts - You can't read them, of course, but Connor's says "No coal in my stocking" and Logan's says "I ate Santa's cookies"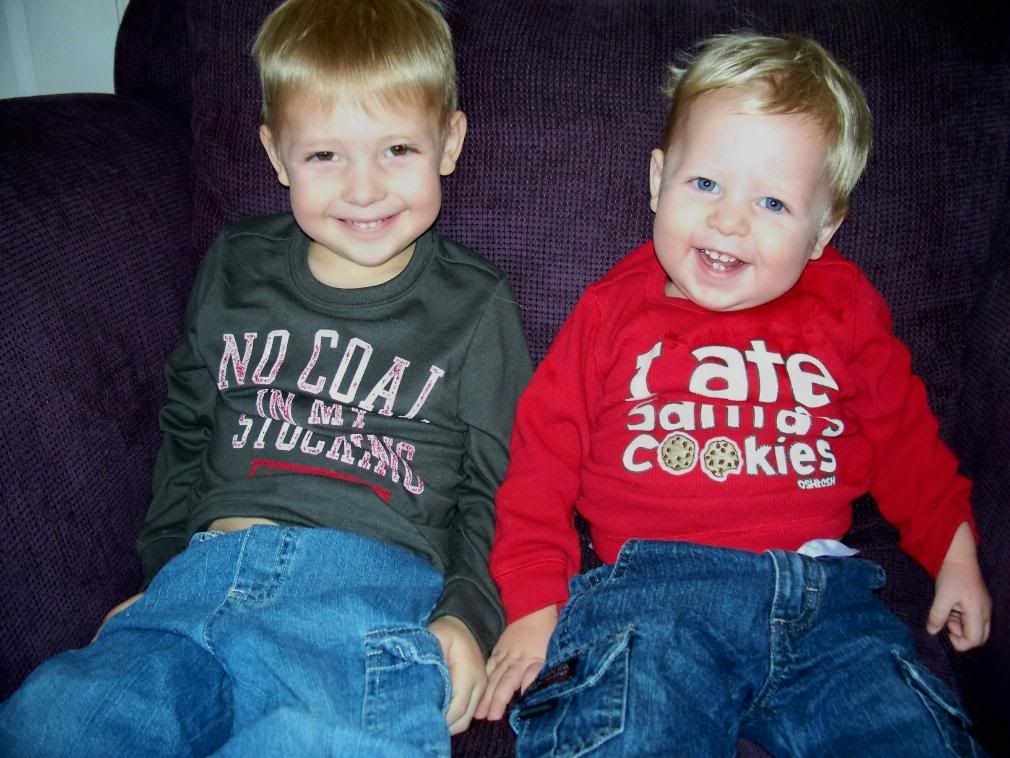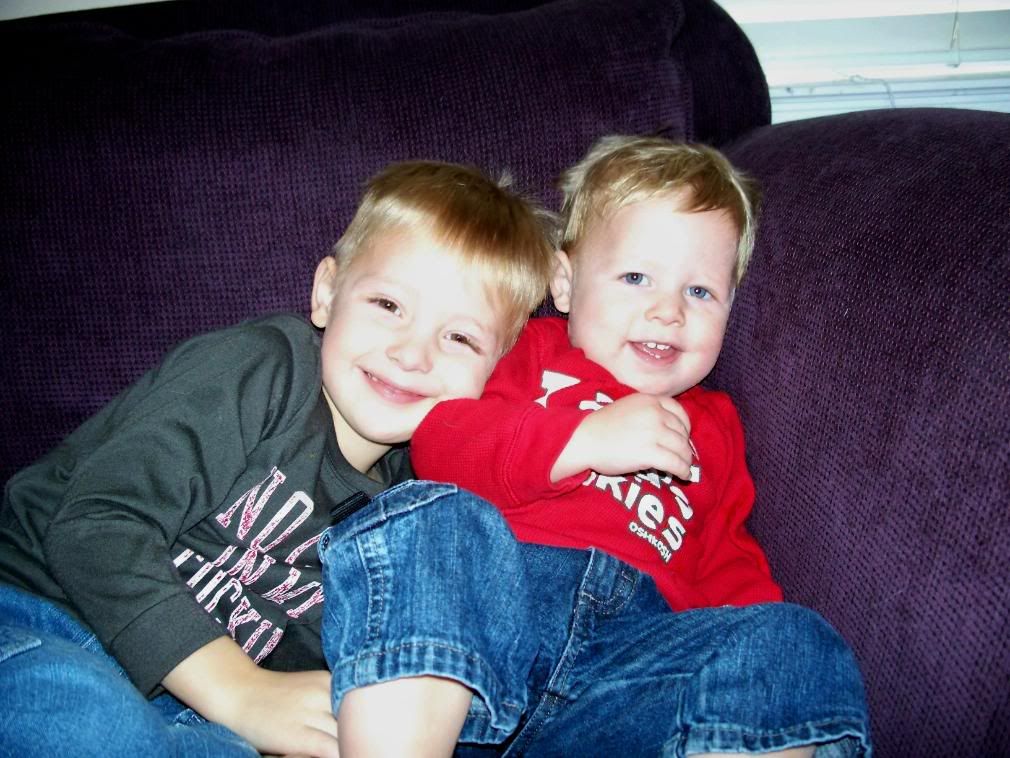 The 4 boys in Connor's room on Sunday morning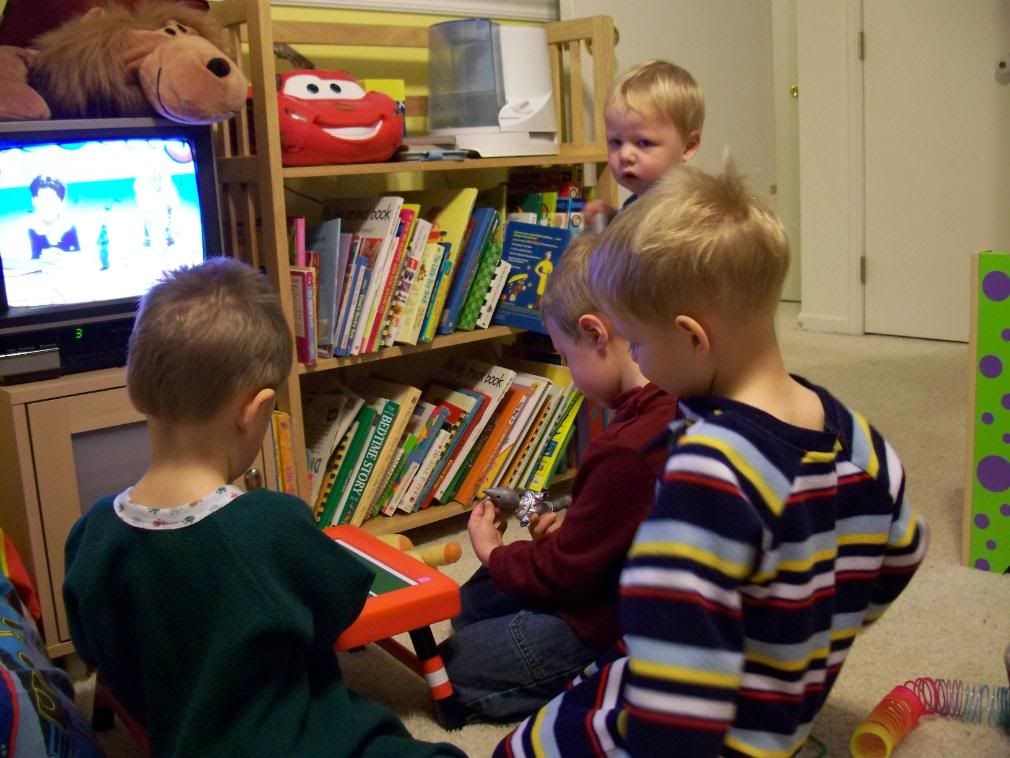 Ben and the boys rode on the train in the mall on Sunday night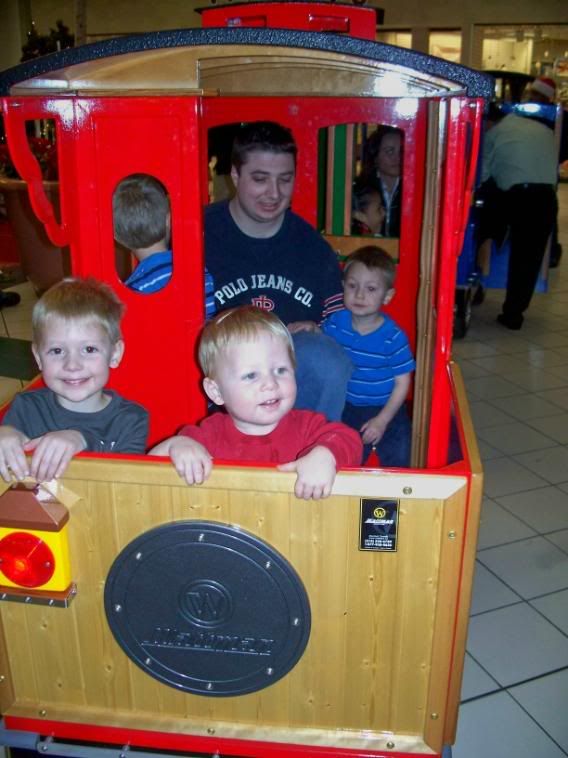 Monday meant more preparations for Christmas including Connor and Christopher decorating cookies for Santa!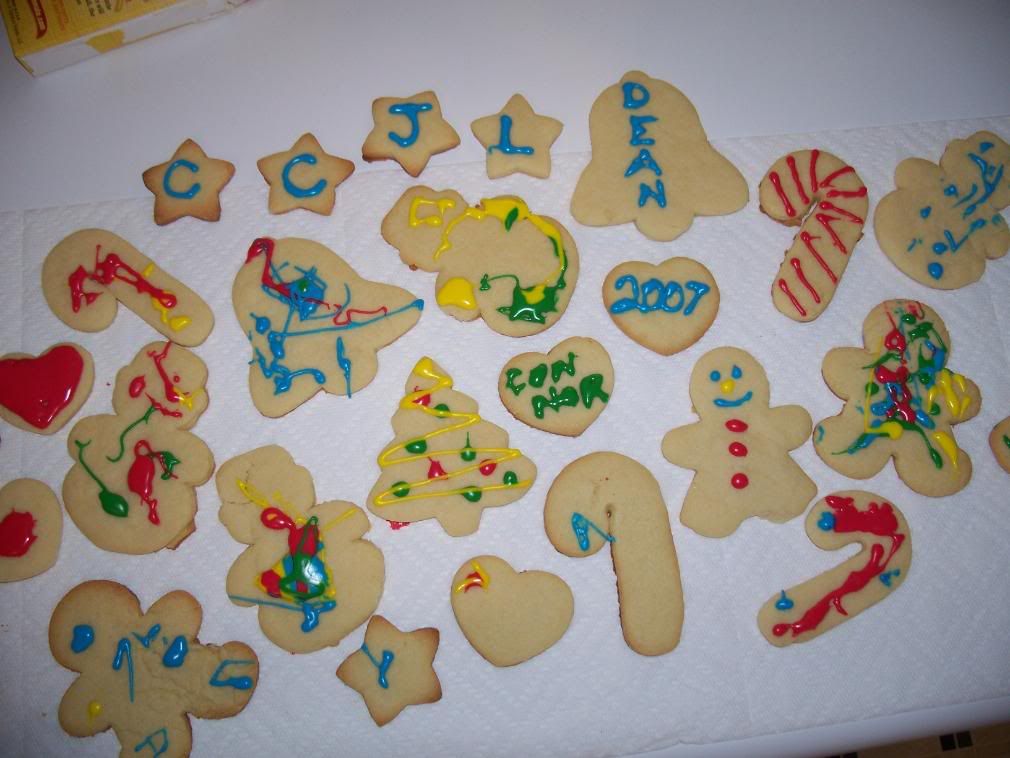 Posing in their jammies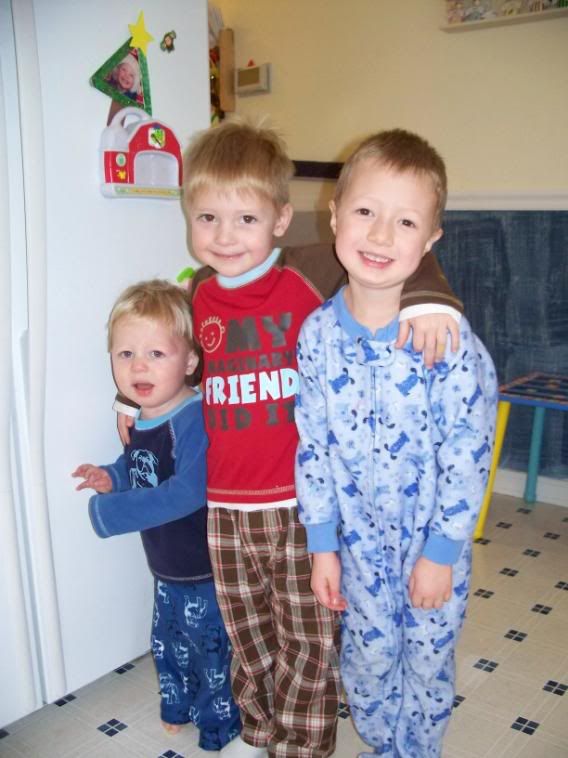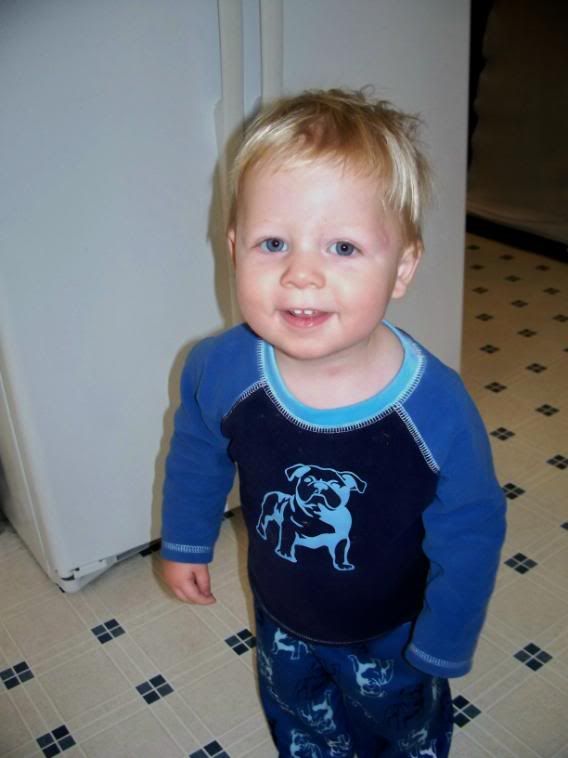 We sprinkled oats in the snow for the reindeer to snack on while Santa delivered the toys (their expressions are hilarious in the picture on the right!)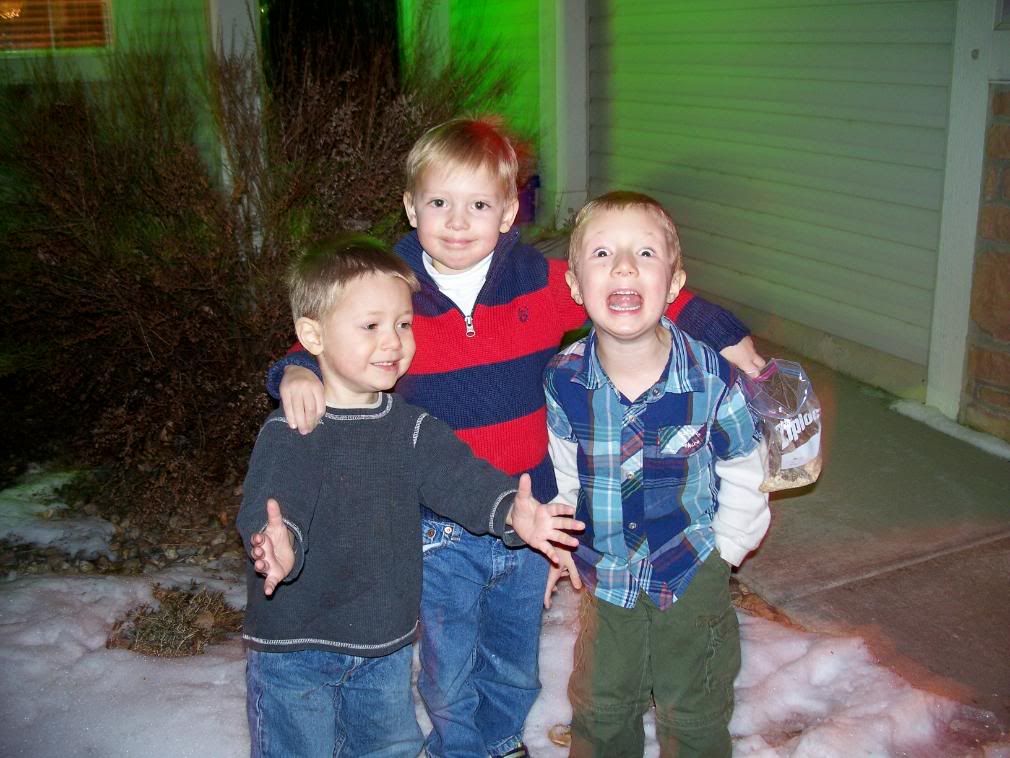 The living room was full (and the elves were very tired) by the time Santa was done emptying his sack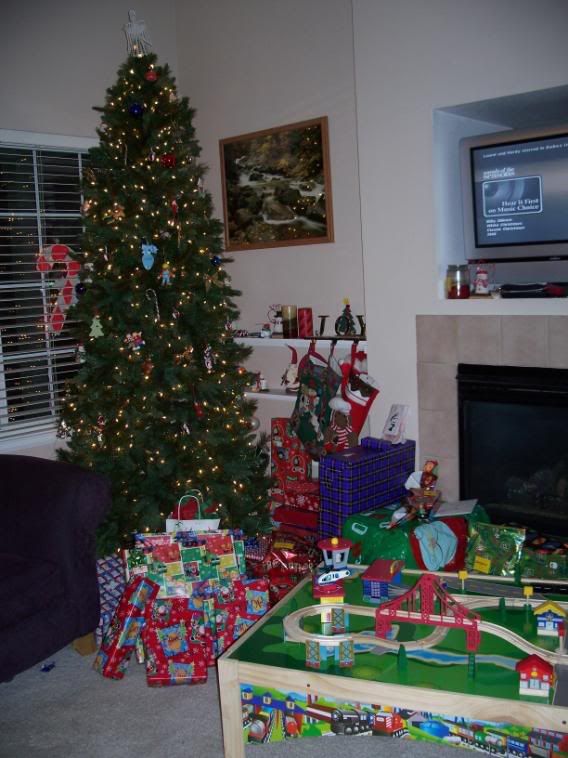 So far I'd say Connor's favorite gifts are the train table, Leapster and kids digital camera. Logan likes the train table too and his new baby doll but he took an immediate liking to Christopher's new keyboard.
Unfortunately Naomi had to fly home tonight but Ben and the boys will be staying a few more days. More posts soon :)