Here are a few more pictures from the Christmas party on Friday night!

Looking so very grown up...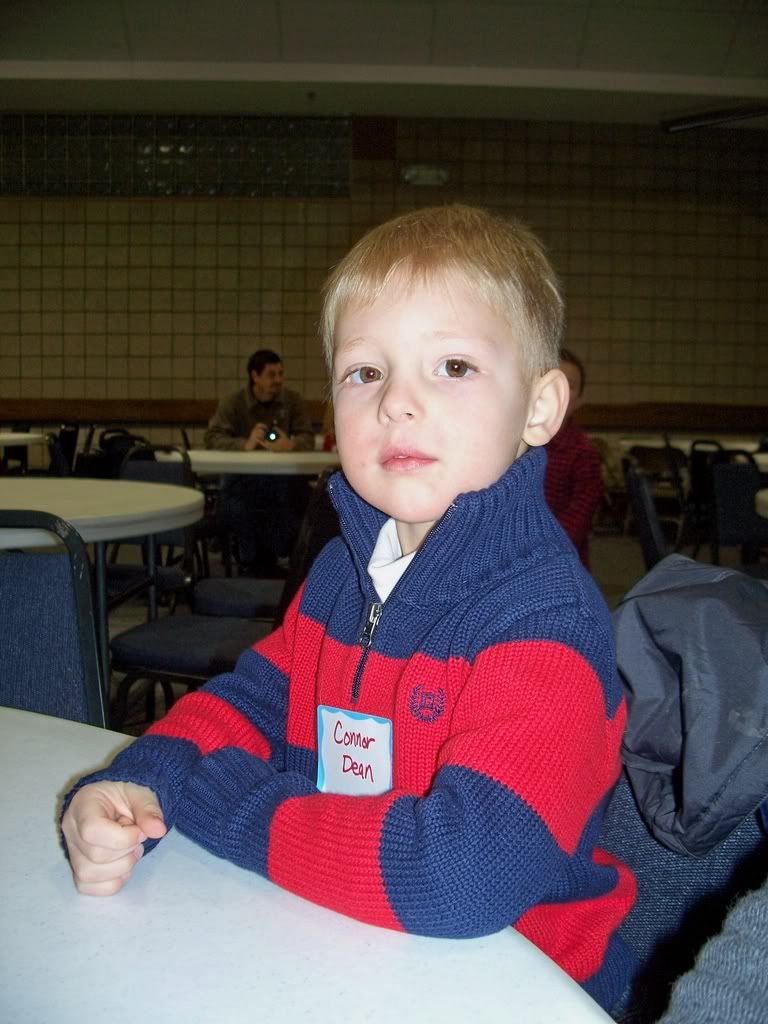 With his teacher, Mrs. Weldon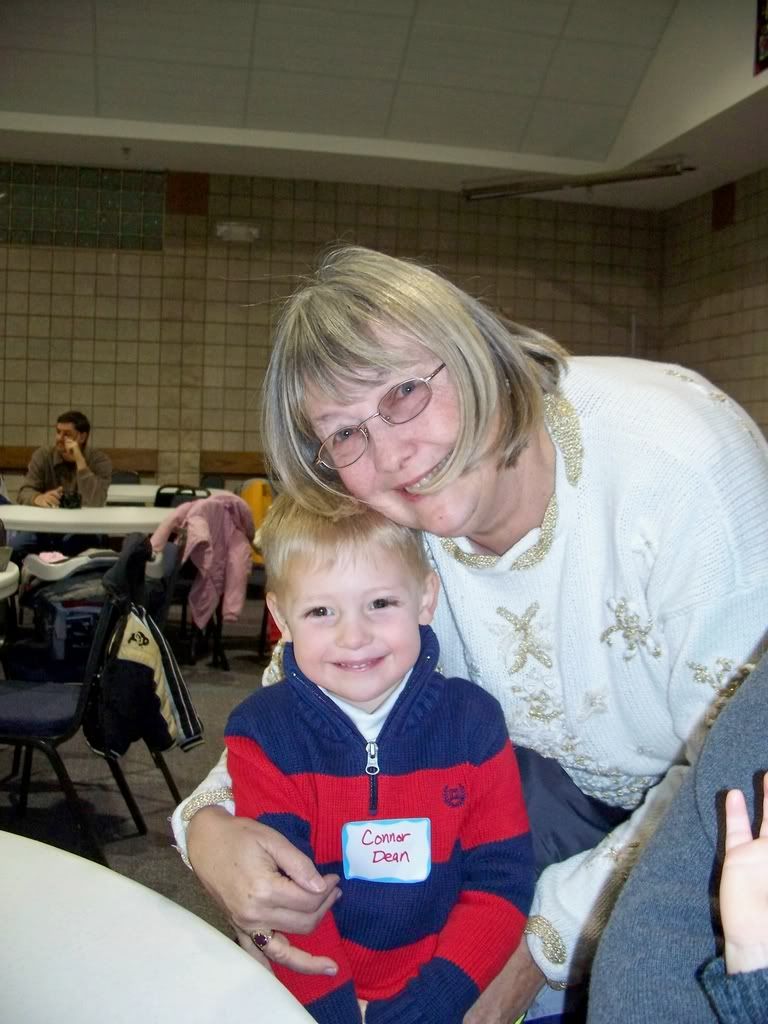 With Rhyann

And here are a couple of pictures from Saturday night. We usually have movie night but we skipped the movie this week in favor of decorating a gingerbread house. It wasn't from scratch but I don't think any of us has the patience for that :) Connor really just wanted to build something,
anything,
out of gingerbread so I picked out a gingerbread train kit.

Before...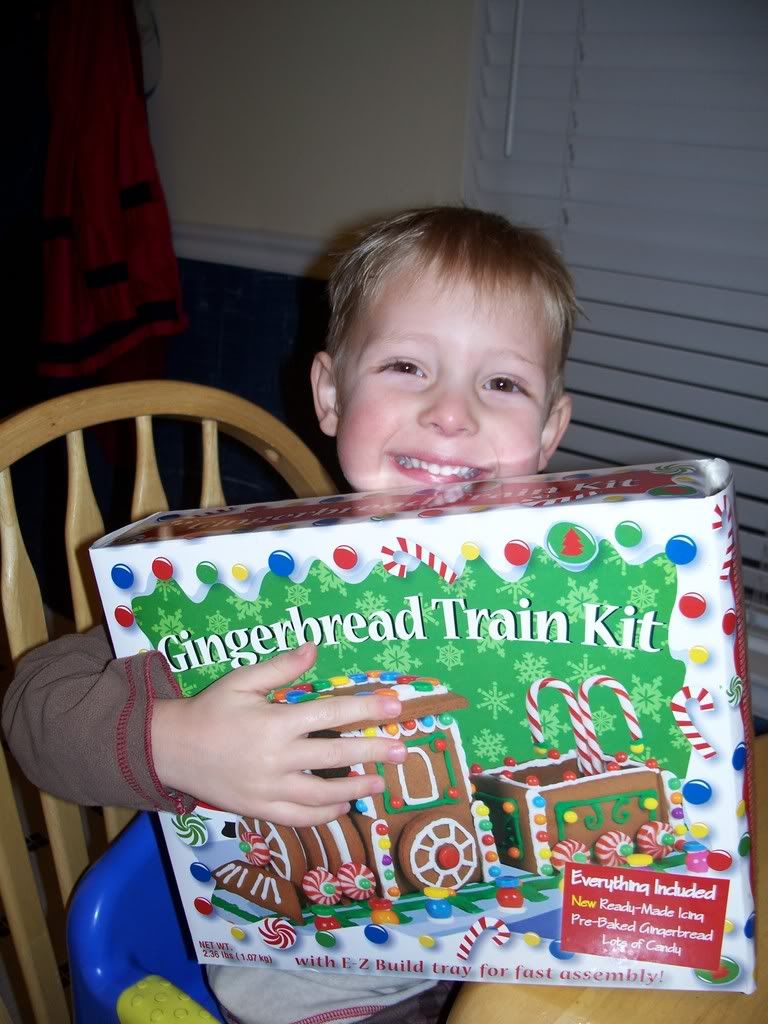 And after...

I wouldn't say the finished product is at all edible (in fact,
blech
comes to mind) but it was fun to make! That's what's important, right?