Happy Easter! We had a great Easter weekend! Yesterday a mom on our block organized an easter egg hunt in the park across the street from our house. Connor had lots of fun finding eggs all over the park. Logan slept through the whole thing! We debated waking him but he ended up napping for almost four hours so I'm glad we didn't! He must have needed the sleep :)

Connor and his favorite neighbor friend, Darwin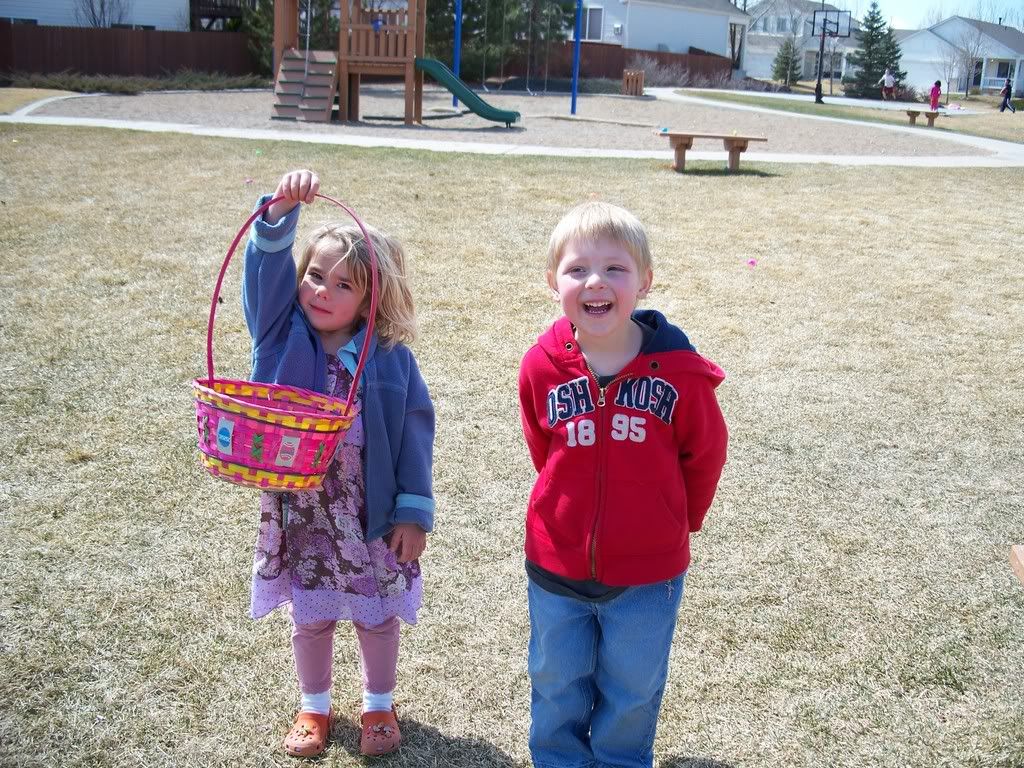 This morning was full of excitement, of course, since the Easter Bunny visited overnight! Since it snowed last night the eggs were all hidden downstairs. Here are the boys impatiently waiting on the stairs...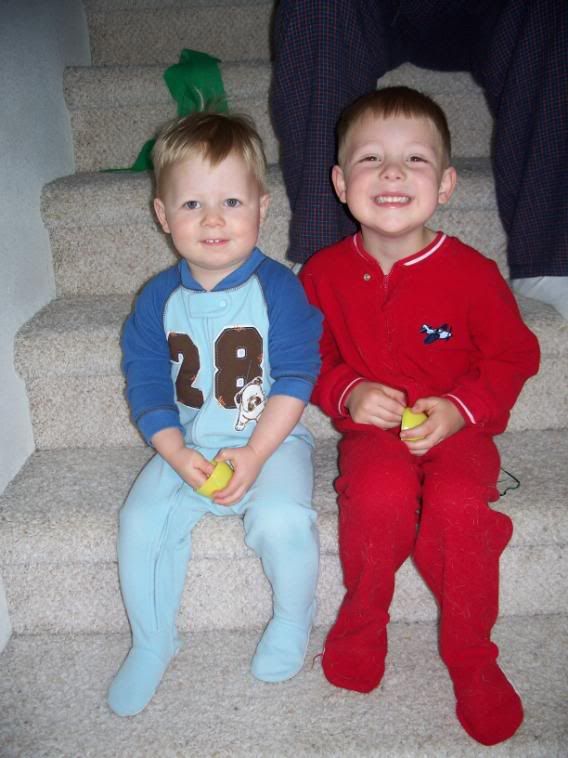 After church we went up to Grandma and Papa's house and continued the egg hunting. It was a full house with Grandma Sue, Papa, Grandma Willy, Grandpa Mark, Uncle Bill and the four of us! Here's Logan finding an egg...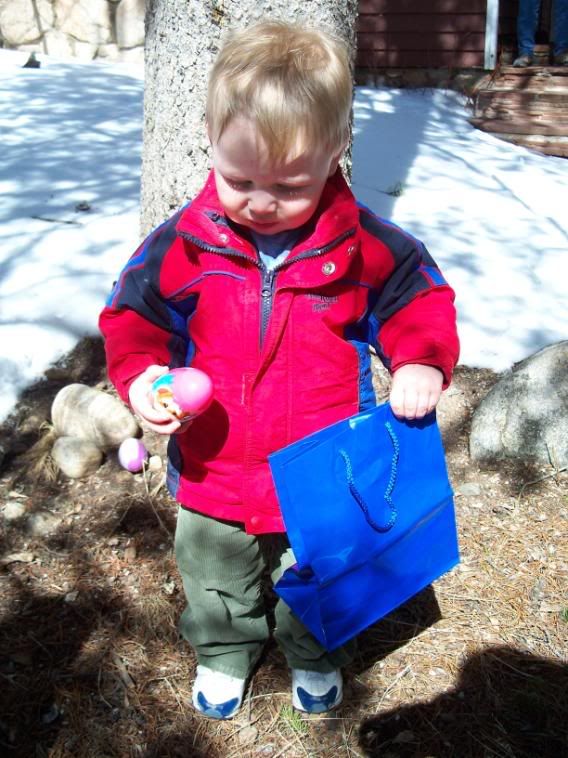 Luckily the bunny made tracks in the snow so we knew where he went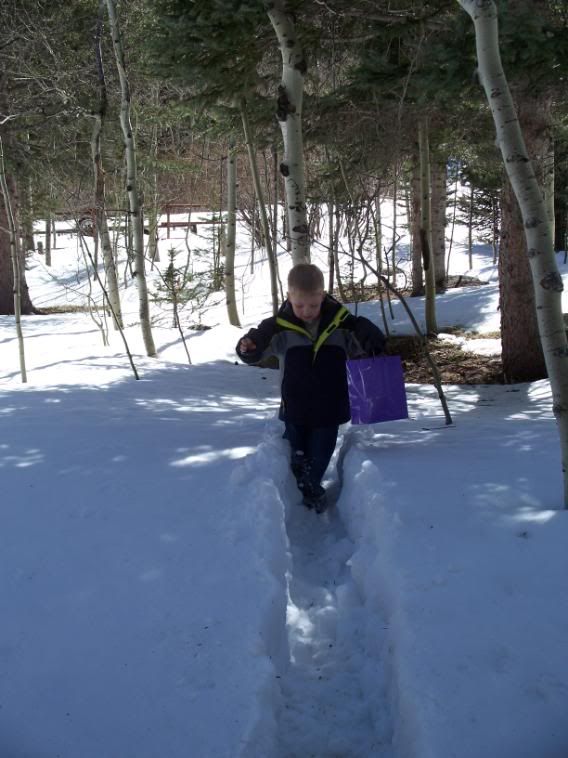 Logan checking out his easter basket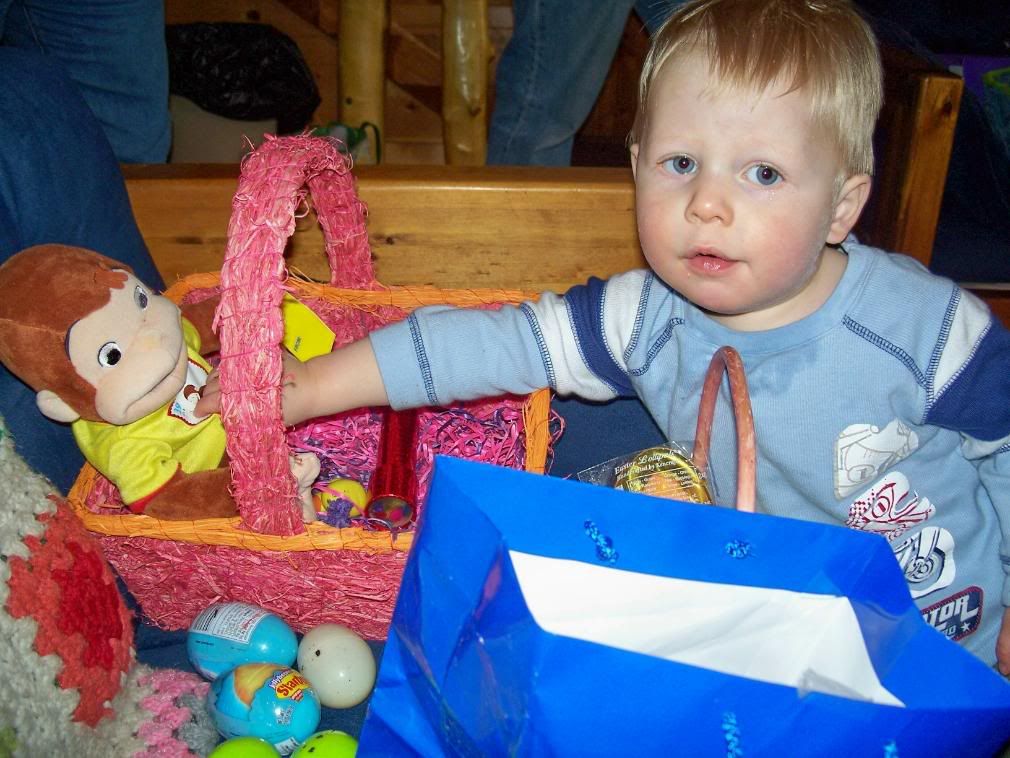 The best part of baking with Grandma? Licking the bowl, of course!!