The leprechaun's tricks were a big hit! Connor was so excited that it was hard to calm down and eat breakfast! He loved that the tables were switched so we got to eat all our meals in the living room that day. The car being backwards in the garage was pretty exciting too EXCEPT he noticed that the leprechaun forgot to also turn his Jeep around in the garage. Oops! :) Leprechauns also visited Connor's school so he got a (plastic) gold coin and made a leprechaun hat!

The 10 to 16 inches of snow in the forecast didn't happen but the snow that did stick was gorgeous!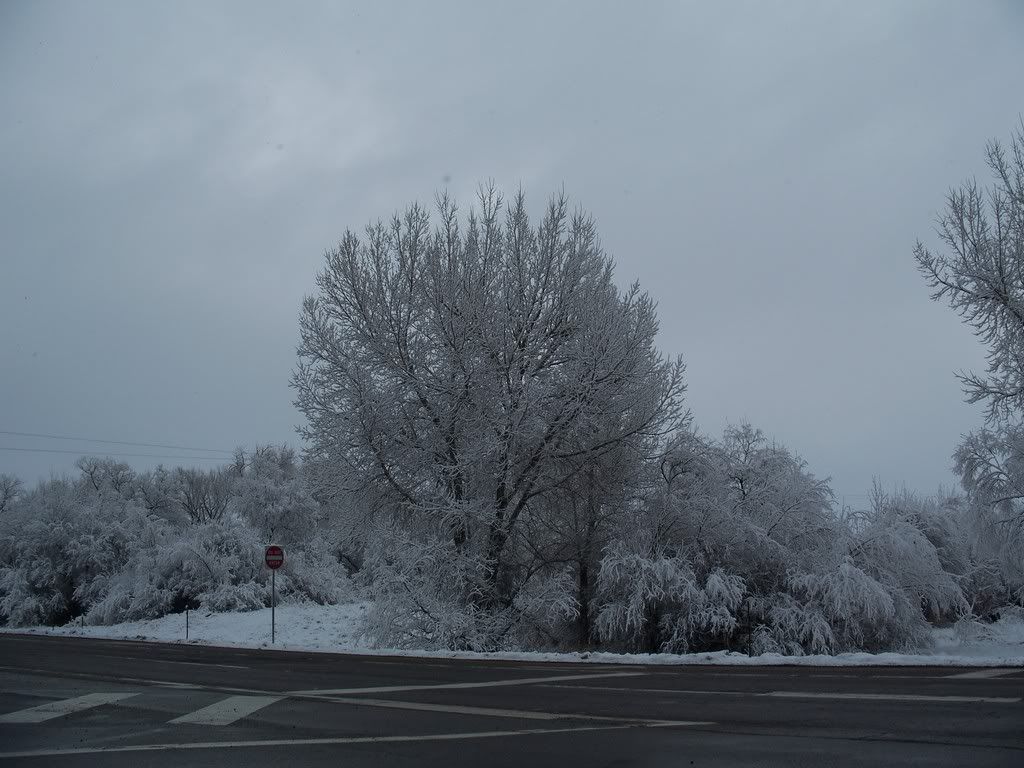 I tried to take a picture of both boys wearing green that day but it was right before dinner and they weren't into sitting still! :) Connor's shirt says "This is my lucky shirt" and it really must be - he's worn it 3 days this week!