Can you believe it? So much has been going on in our lives lately that blogging has fallen off the to do list! We've had lots of sickness, two deaths in the family, the end of school and beginning of summer camp and so much more. Here are some pictures and updates...


Enjoying the recent warm weather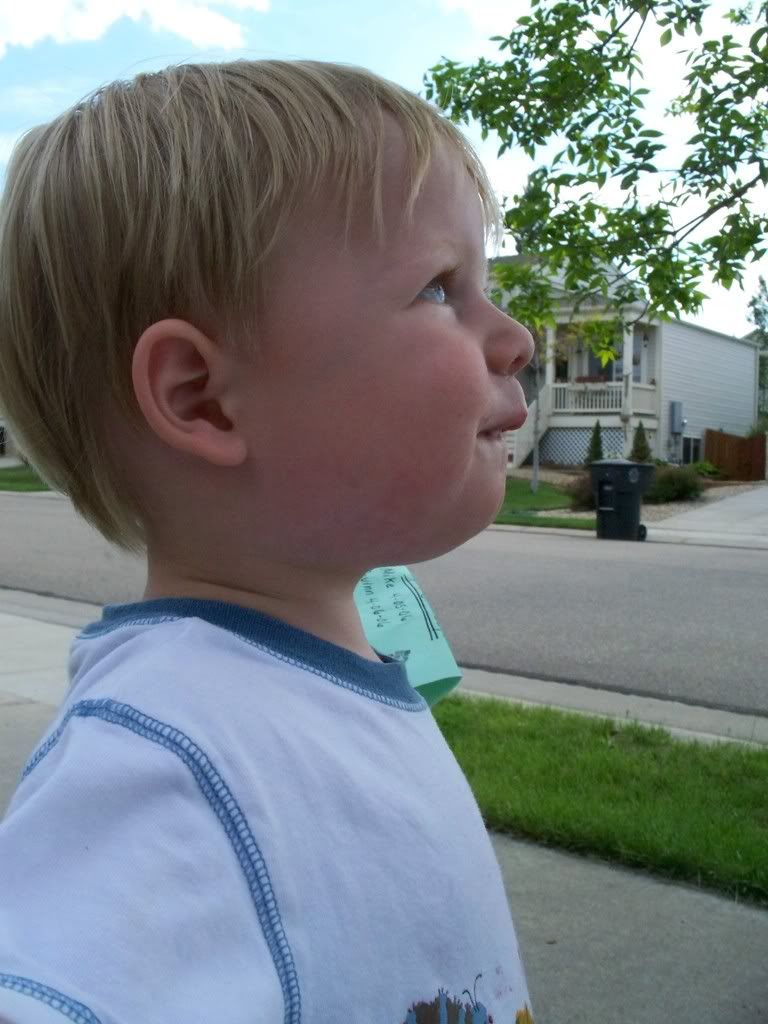 Here's the drawing Connor made for Teacher Appreciation week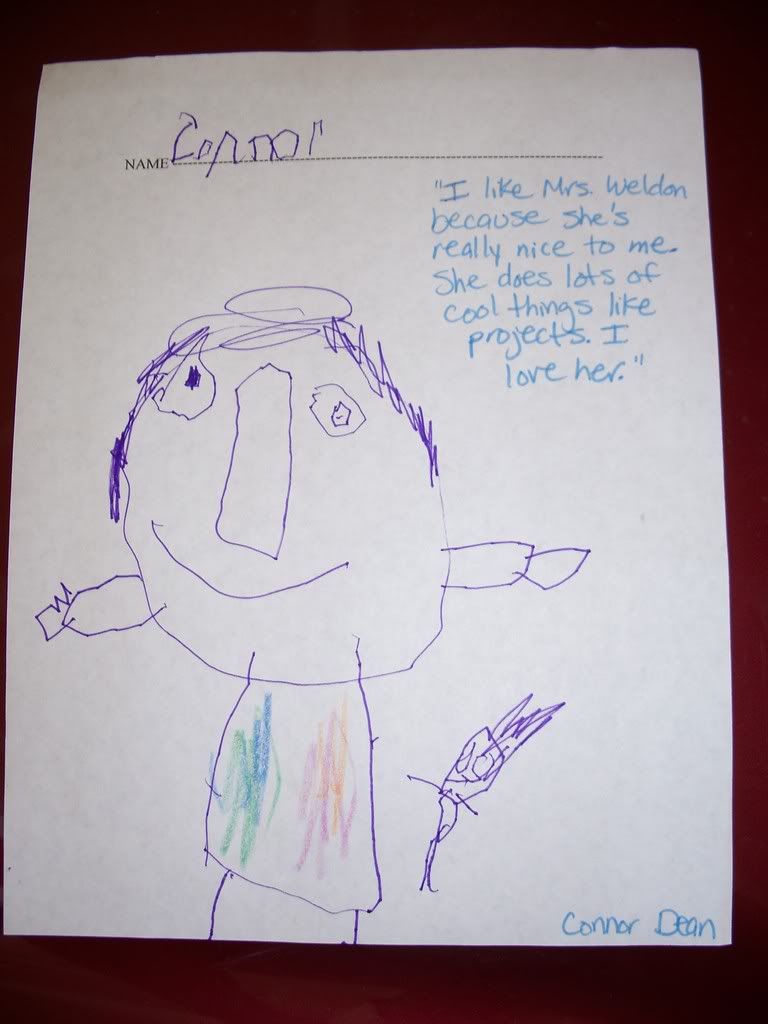 Last Friday was Connor's last day of preschool and they had a school wide field day at a local park. Here are Connor and Rhyann peeking out from behind a tree with Logan looking on.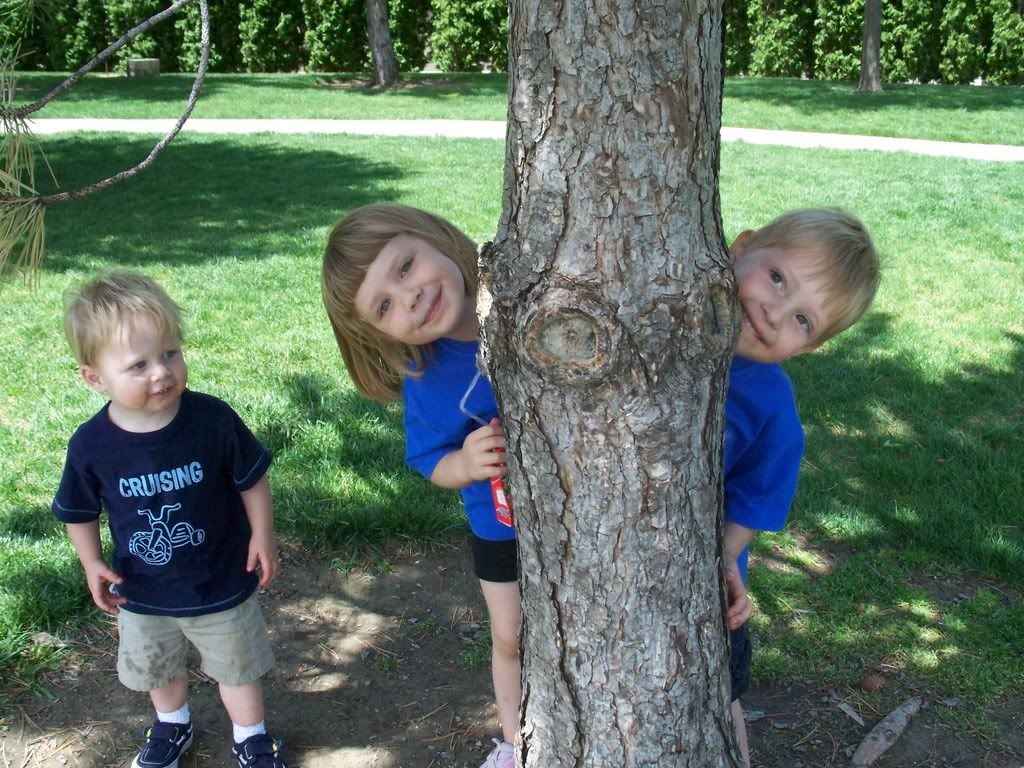 Logan relaxing for a few minutes during field day

Part of Memorial Day weekend was spent in Kansas attendng a service for Jeremy's grandmother, Aileen Swisher, who passed away on Thursday May 22nd. It was a nice memorial and the boys weren't too terrible during it. When Jeremy's mom was done with the eulogy Connor said "Great job, Grandma Willy" as she sat down. Then later when the pastor was speaking he was going over the ten commandments and asked something about if anyone had stolen anything and Connor blurted out "Not me!" :) Oops. Logan sat in the pew while the music was playing but as soon as people started talking he got bored and we went to play in the cry room. Luckily I could still hear the speakers but they couldn't hear Logan banging the toys too much!


This look says "What do you mean I shouldn't get watermelon all over my nice clothes?"


Notice how short his hair is here! (Go back up and look at the field day pics for comparison) We got the boys' hair cut on Friday night and Connor wanted Logan's hair to be cut just like his and we said it was fine. Bye bye baby, hello little boy!

This is the best picture I could manage of the four squirmy cousins all dressed up. From left: Christopher, Logan, Connor, Jonathan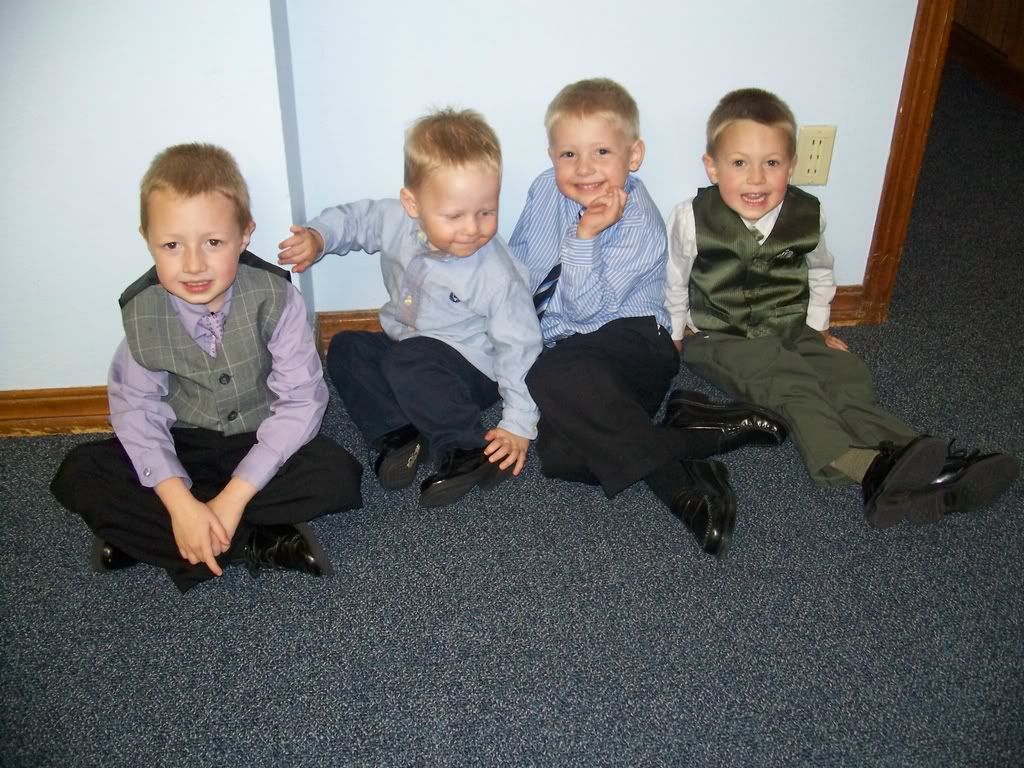 And what would a wedding or funeral be without a family picture? Well, it didn't happen when we were all dressed up but here you go...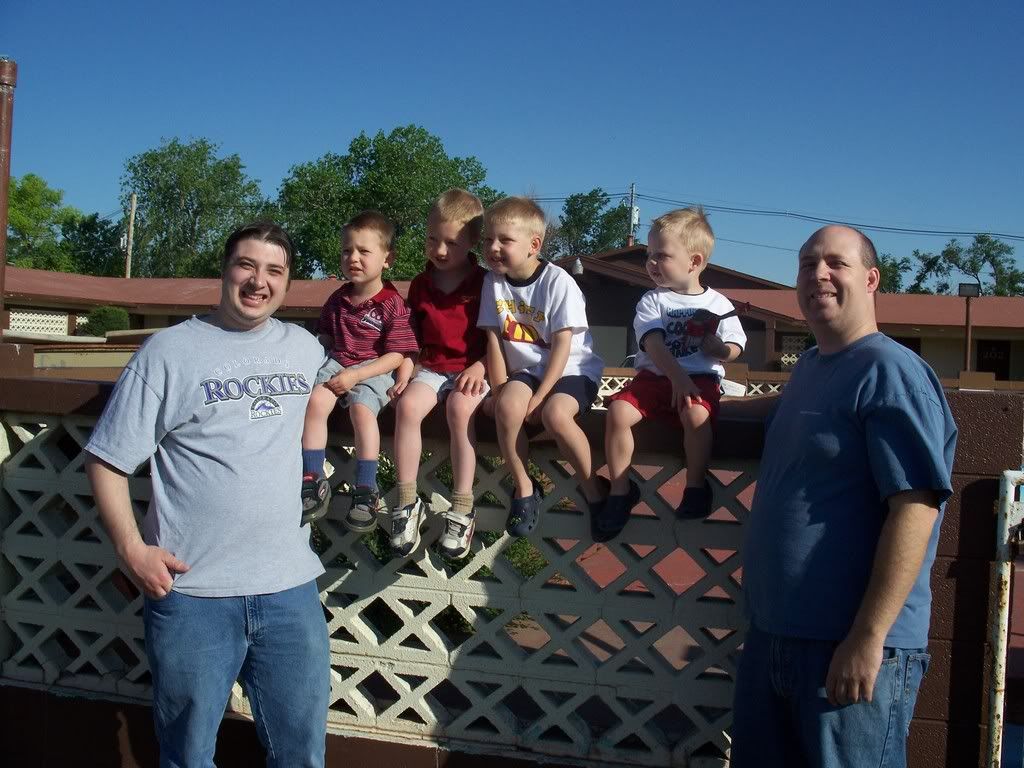 The other big news is that Connor can now ride his bike without training wheels! He's such a big boy!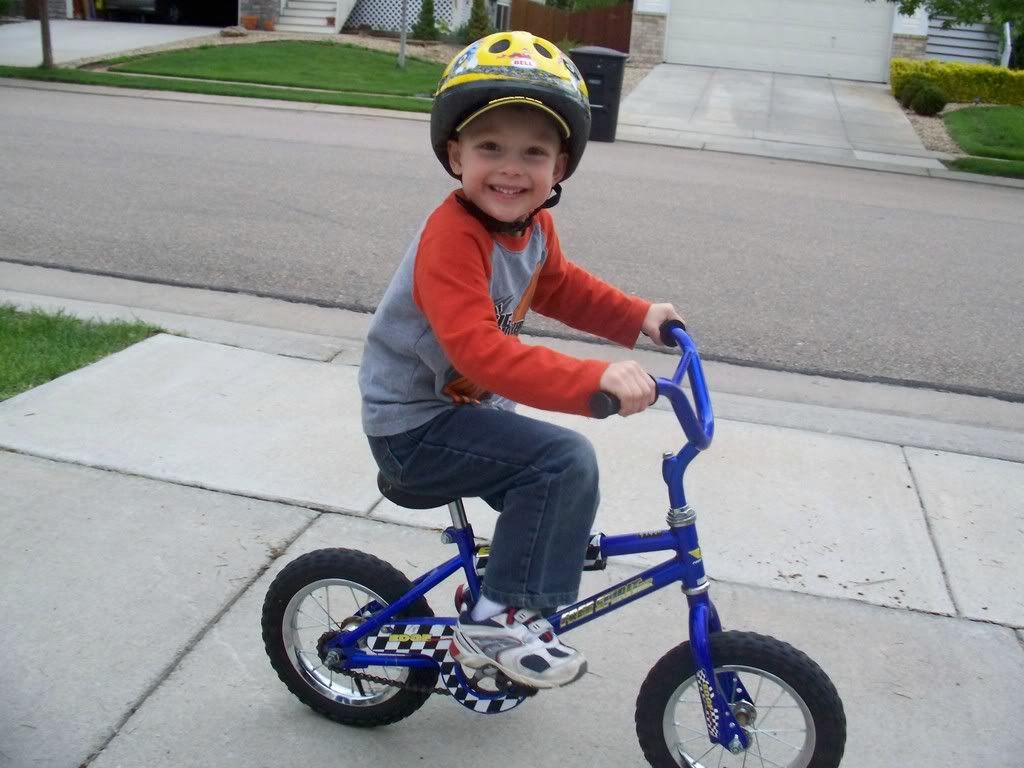 We took off the training wheels and pedals from his smaller bike two weeks ago so he could learn to balance by pushing with both feet and coasting along. He did this maybe five or six times over the last two weeks and then yesterday when Jeremy put the pedals back on he took off! Much like our potty training experience, he basically taught himself to ride a bike :) Woo hoo! Here's a video of his first few times!


We watched our friends' three boys Tuesday night while they went to a movie to celebrate their anniversary. We had fun with five (yes FIVE) small boys for a couple hours :)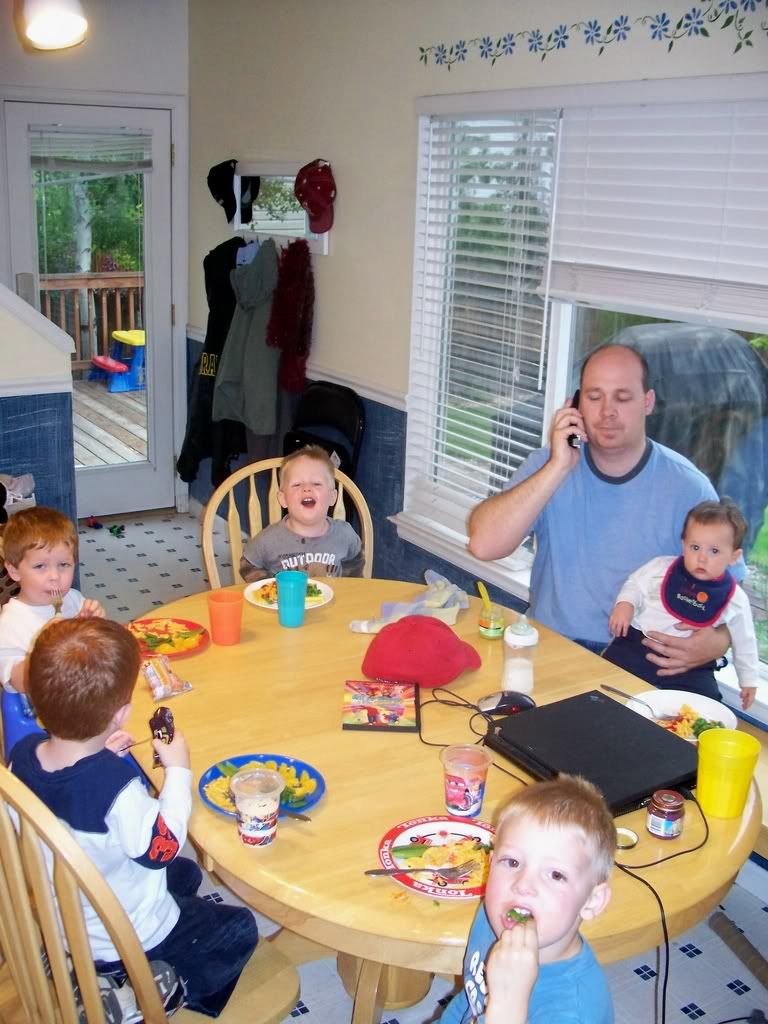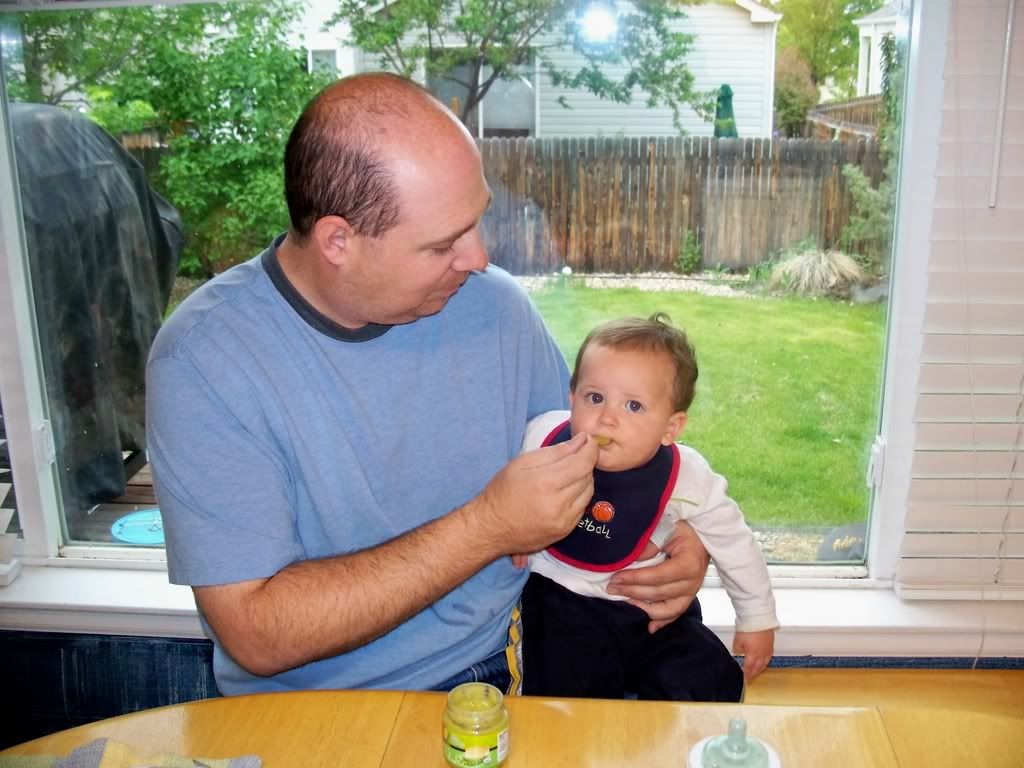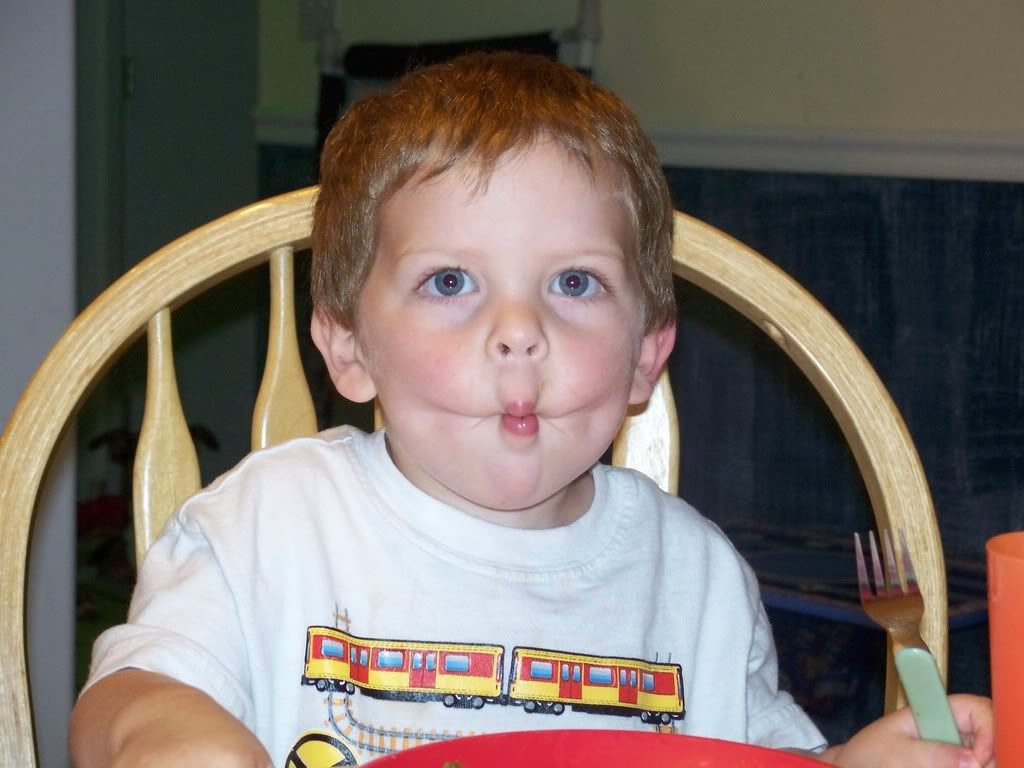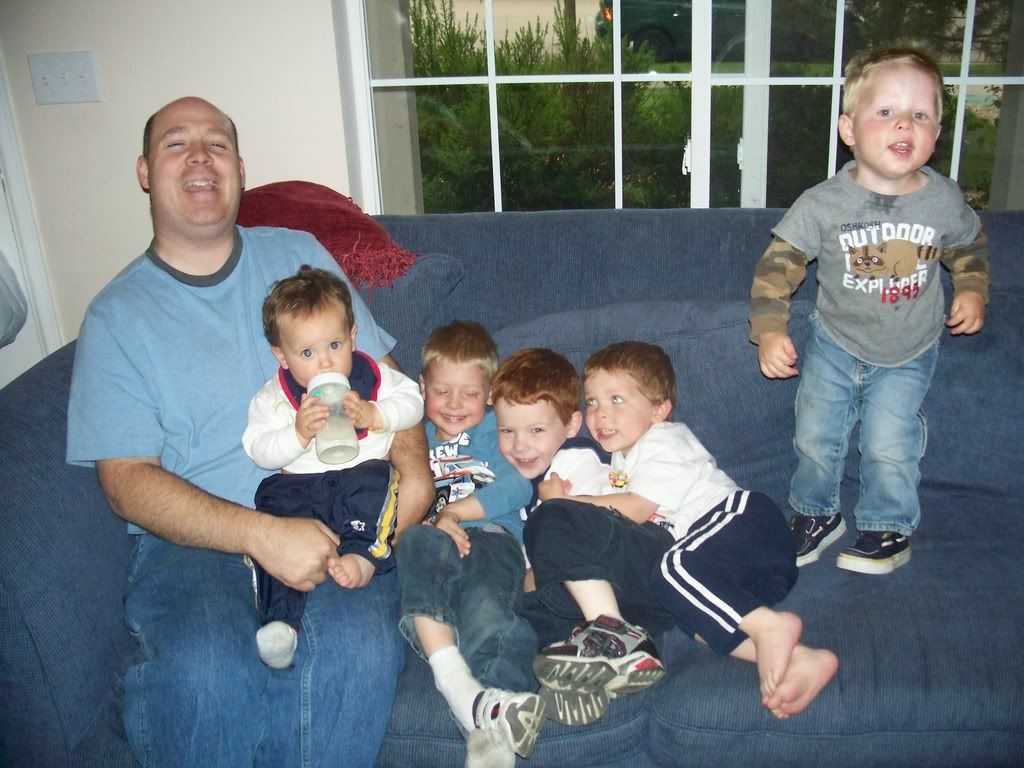 Keep Logan in your thoughts early Friday. He's having tubes put in that morning. I guess he'll only be under for five or ten minutes and will be able to leave the hospital just a couple hours later. We're looking forward to getting it over with and hope it helps him hear and speak better! :)