Can you believe it? 200 posts?! That's nothing to most bloggers but it's exciting for me :) Anyway...on to the update!
Last Sunday we went to Santa's House. Did you know he lives in a Sorority house in Boulder? Neither did we :) It sounds funny but it really was fun - Santa and Mrs Claus were there and they had games, crafts, music, stories and a puppet show.

Connor asked Santa why he puts his finger on the side of his nose to get up the chimney but doesn't do it on the way down (yes, we've already read 'Twas the Night Before Christmas MANY times)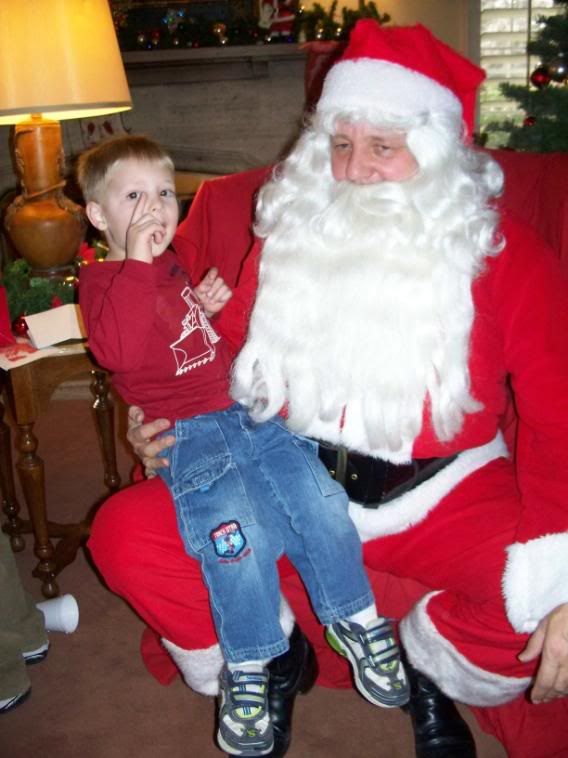 Apparently Santa had never been asked that question before - he eventually came up with that it's magic that he fits down the chimney which didn't answer Connor's question at all but oh well. What do you expect from a Santa with a fake beard? :)



This was Logan's first experience with Santa and let's just say it didn't go too well. This is as close as he would get without shrieking!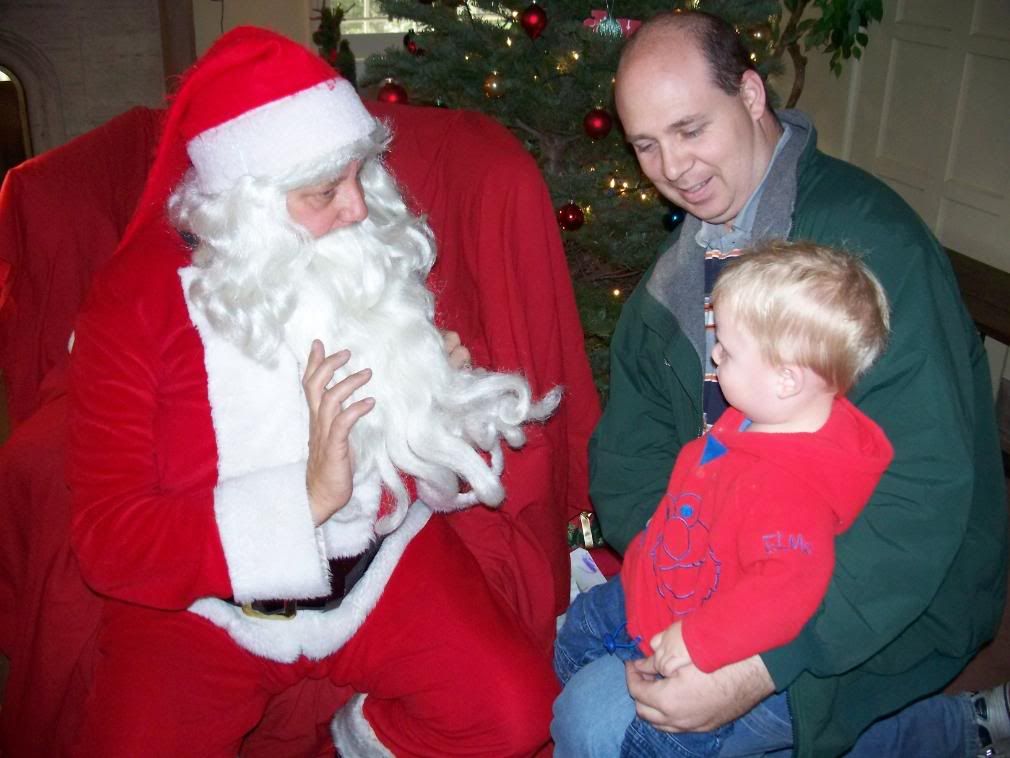 Tonight we went to Longmont Lights at Roosevelt Park. It was snowing and really cold but still fun!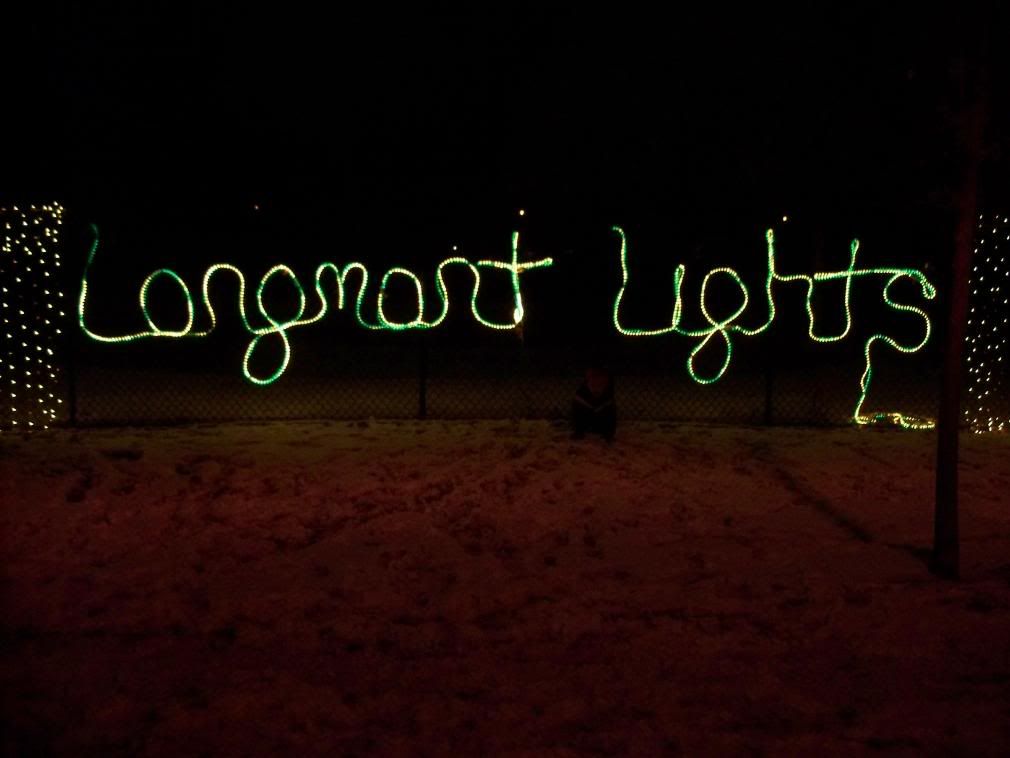 They had Santa's Workshop in the St. Vrain Memorial building with lots of things to do - coloring, getting fitted for reindeer antlers, pretending to make toys on the play tool benches and making candy cane ornaments.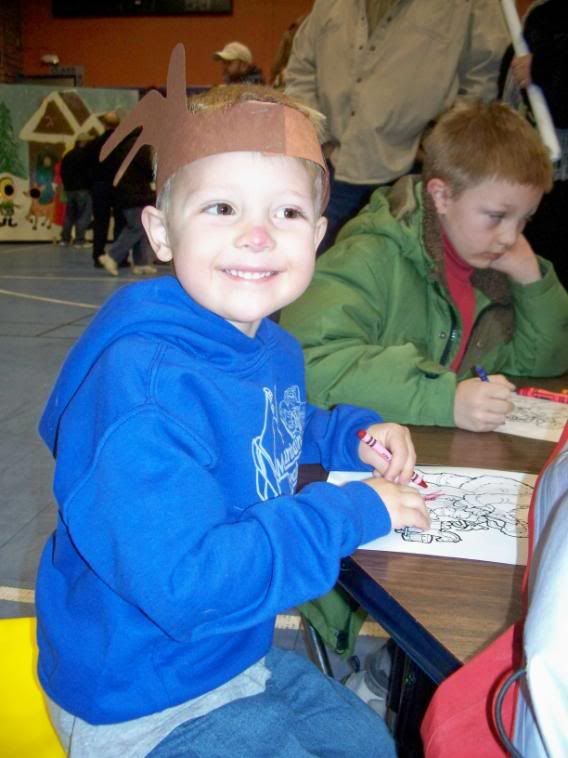 Here's Logan looking out of a wooden cutout of Santa



Logan is the elf and Connor is the reindeer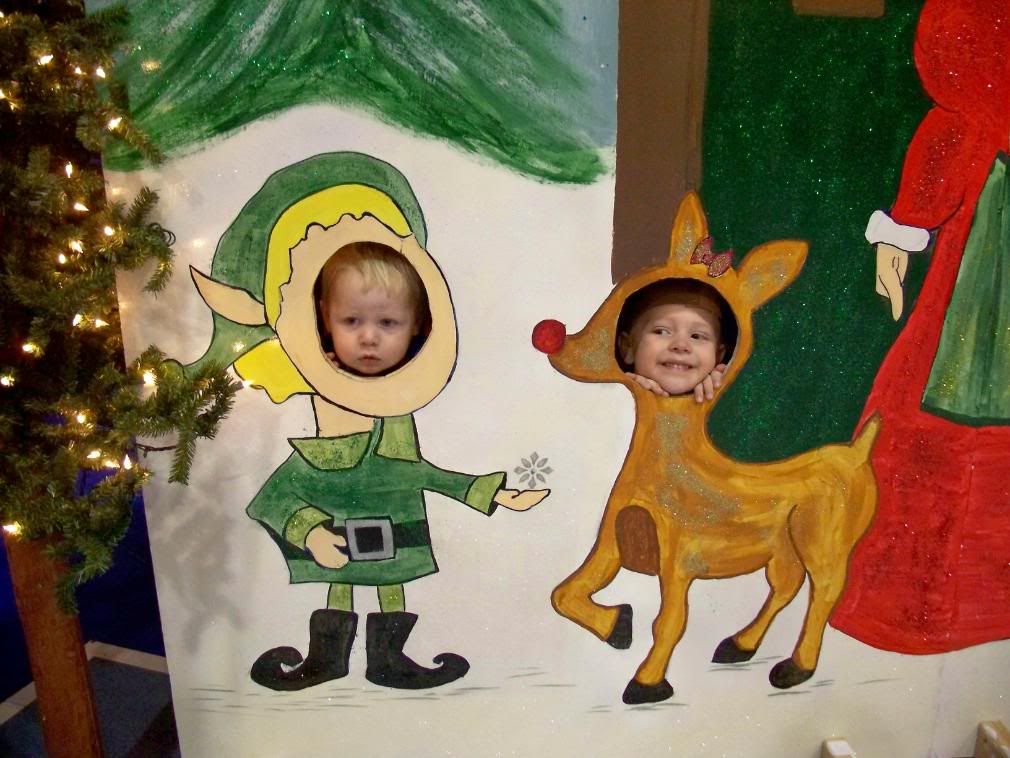 We ran into Rhyann and her grandparents outside. Connor and Rhyann hugged each other so hard they fell to the ground :)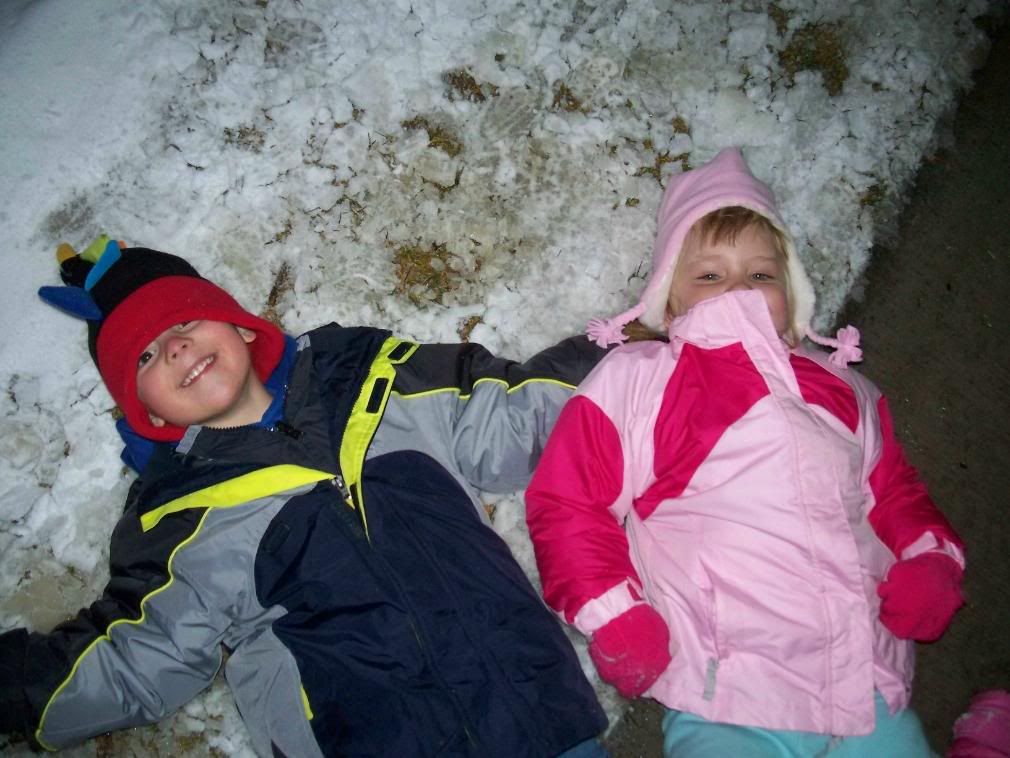 This weekend is going to be so busy! There's Connor's birthday party tomorrow morning, the Longmont Holiday Parade and fireworks tomorrow night and Connor's actual birthday on Sunday. I should be wrapping some birthday presents but instead I'm off to watch the Christmas episodes of Monk and Psych :)