We went to Papa and Grandma's house yesterday. Before we left, Connor asked me to make his hair spiky :) He looks so grown up!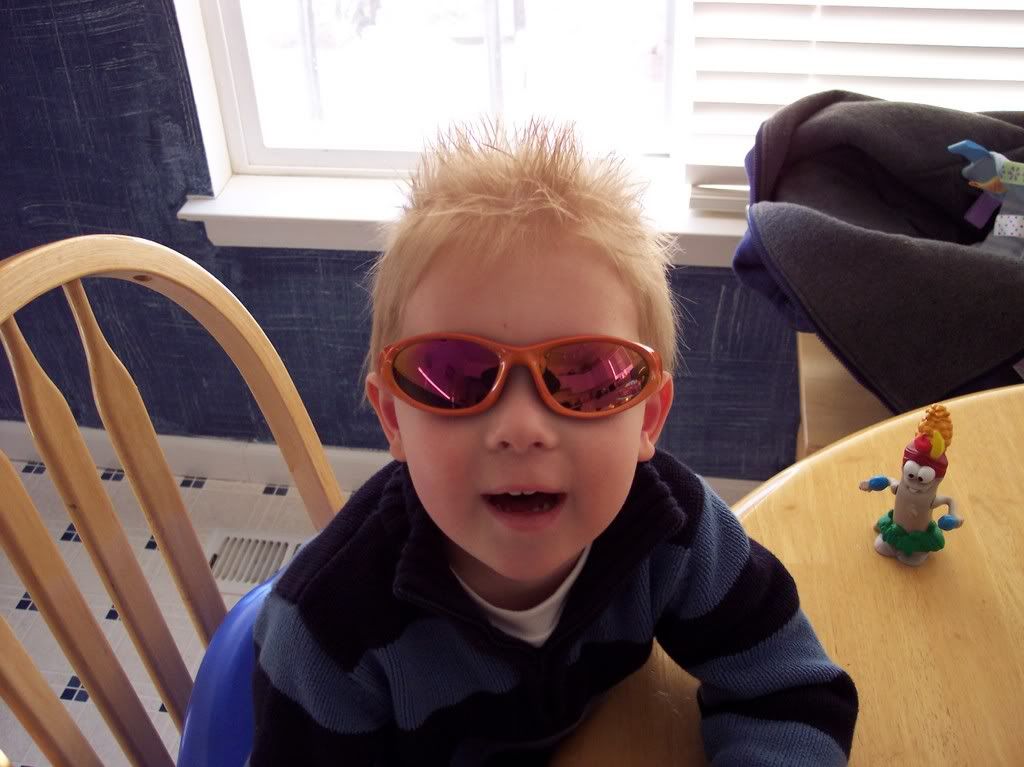 After lunch and a nap we went outside for some sledding!

Logan and Mommy



Logan in the baby sled. He seemed quite at peace in it - watched everything that was going on and just took it all in :)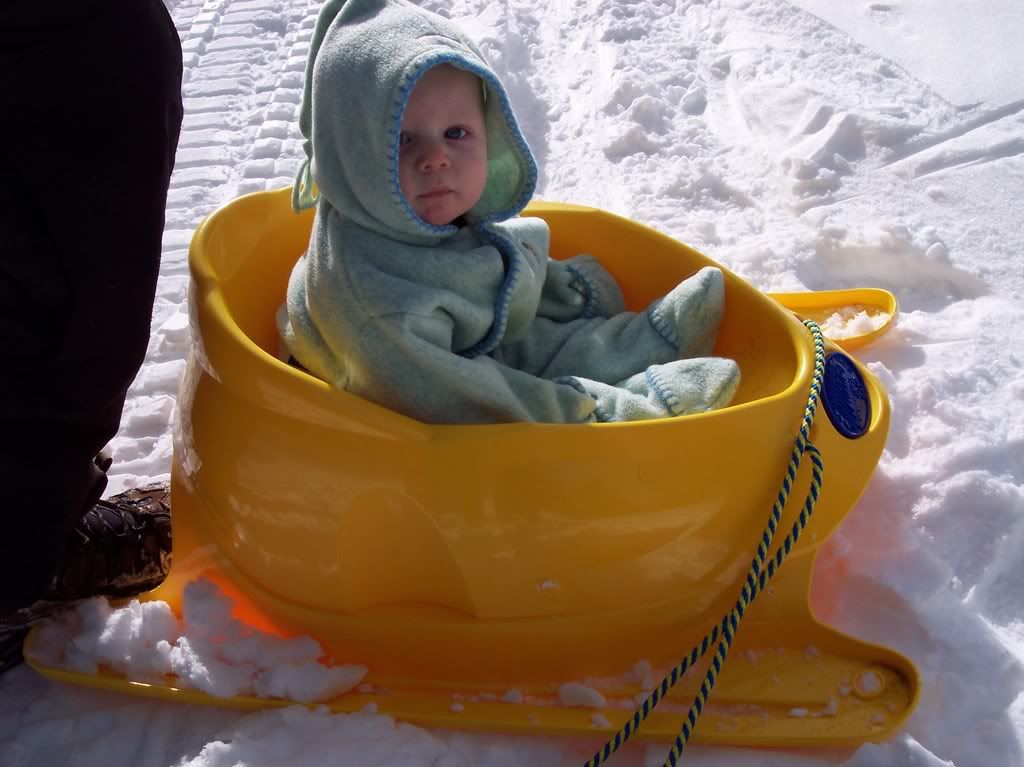 Connor sliding down the hill backwards. The saucer he's on is the same one I used when I was little!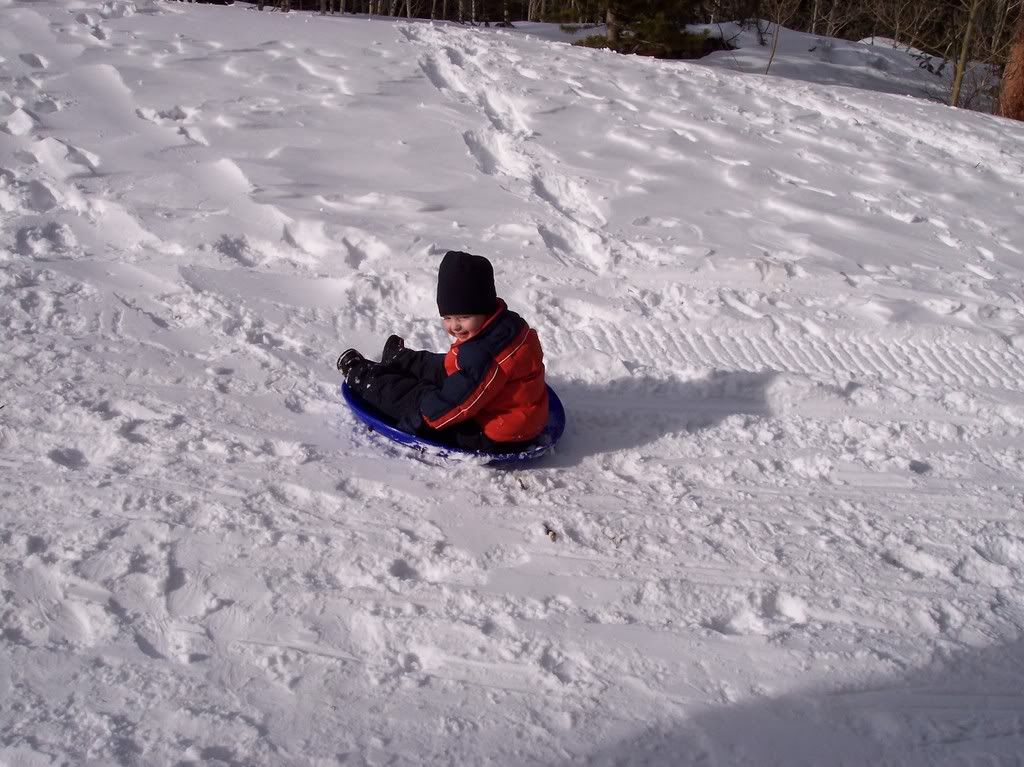 Here's Jeremy enjoying the weather. It was pretty warm!



Papa is about to push Connor down the hill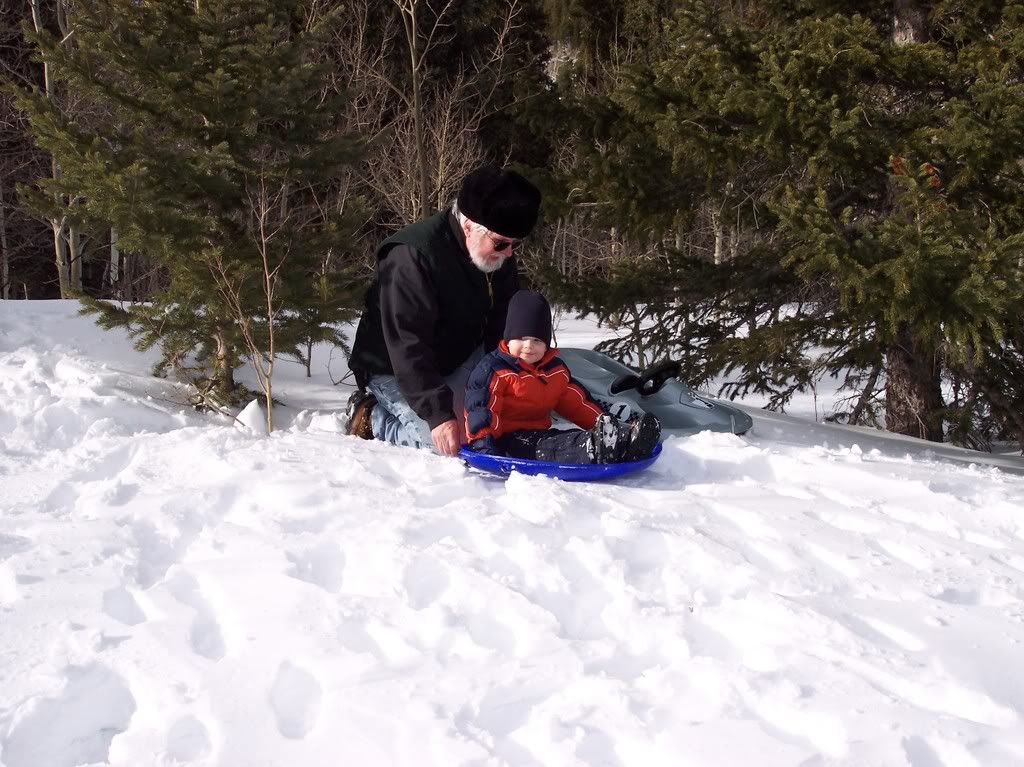 Logan sitting in the snow for a second. He didn't seem to mind it! :)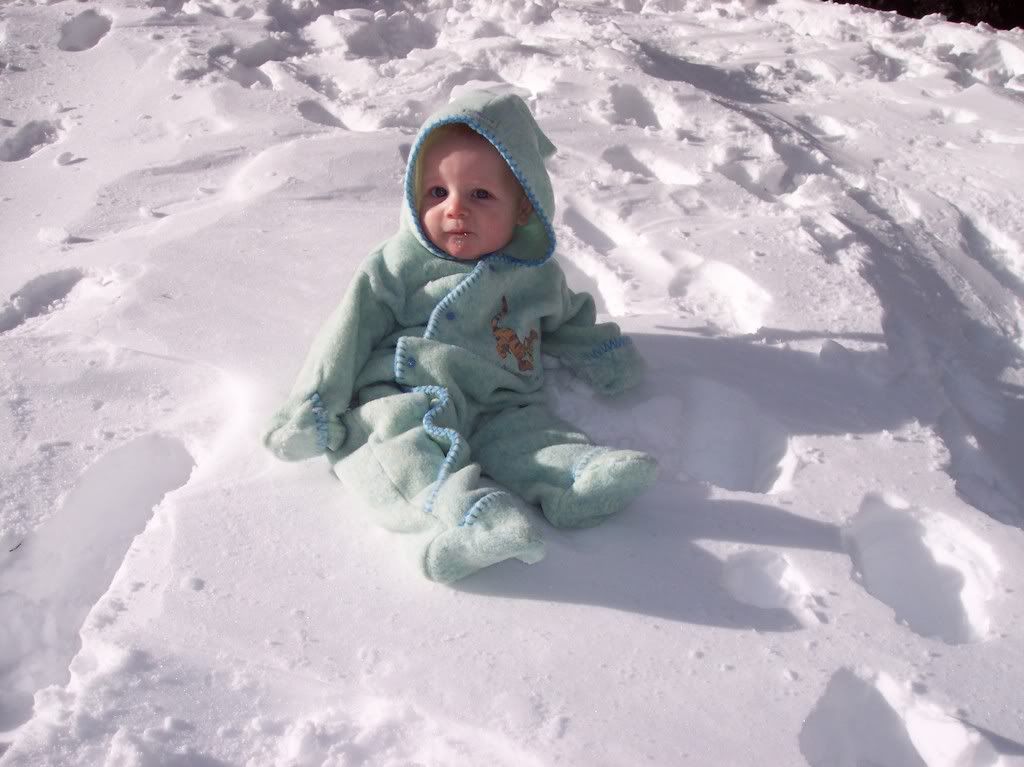 And here's a video of Connor going down the hill!