So, when I posted about "Anya Burger"
the other day
, I was thinking to myself that I hope she marries young so she can change her name. However, I was assuming that she'd want to change her name and apparently that's happening less and less these days.
Connor's preschool sent out a parent directory yesterday with the names of all the kids and their parents. 25 out of 66 families (that's 37.8% in case you were wondering) have parents with different last names. 37.8%? Wow. That's higher than the estimate of 20% of women who don't change their surnames I found somewhere online. Now, granted, a lot of the families are Euporean and Asian since the school is employer based and full of children of really smart scientists from around the world, but it still surprised me! The names were fun to look at too since they are from other countries - names like Sahiti, Eojin, Regula, Embla, Ofri, Malgorzata, Haucke, Petter, Olga and Itzik - all first names! :)
Anyway, Logan is 7 months old today! Time flies when you're
sleep deprived
having fun! His obsession with pulling up on things lead us to buy him a play table the other day. He LOVES it!


Getting ready to chew on the fire truck puzzle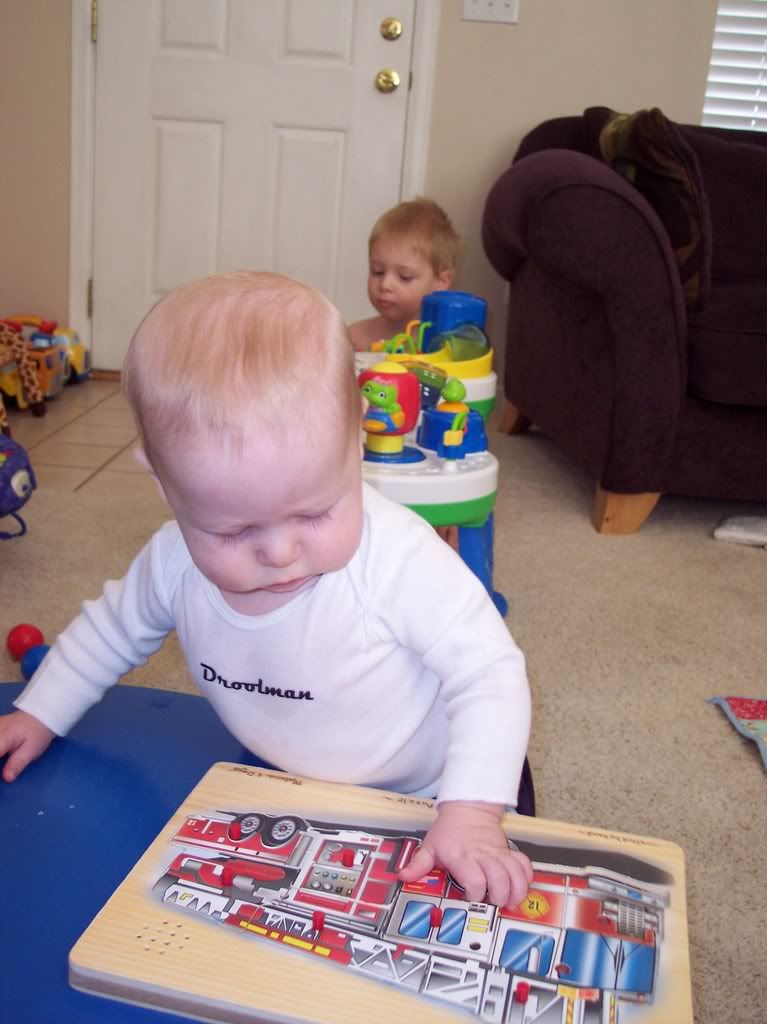 Hey baby!