It's been a week since I've posted so the photos have backed up :) By the way, happy March!

Logan with his new play table - with his tongue sticking out as usual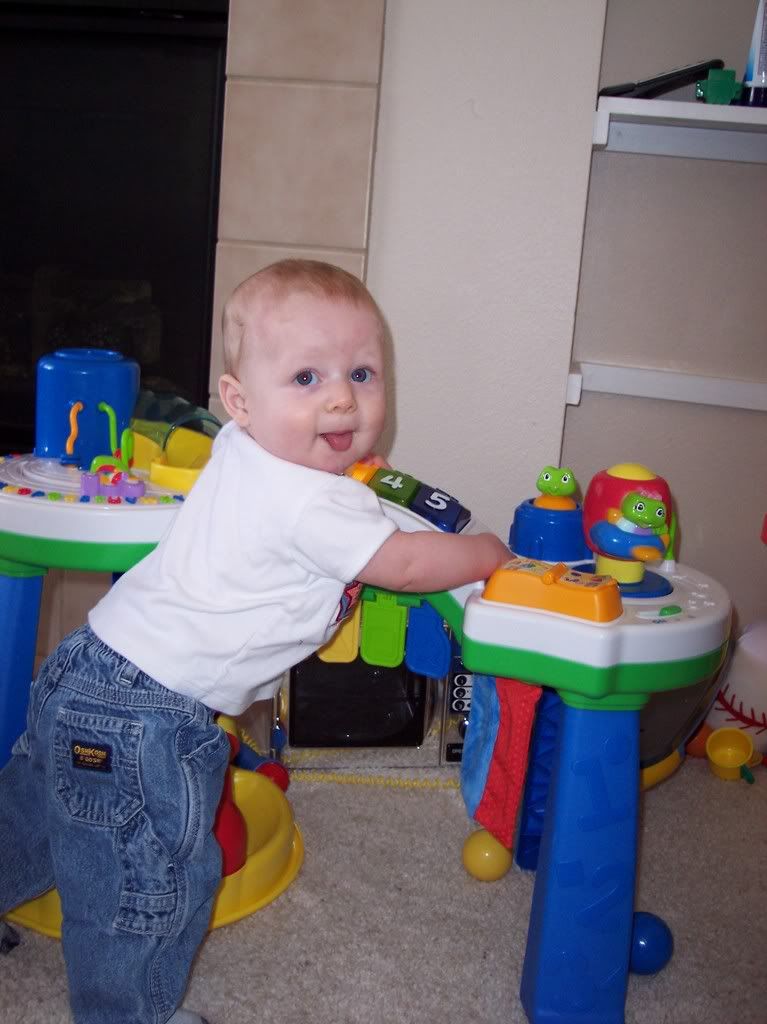 Happy baby!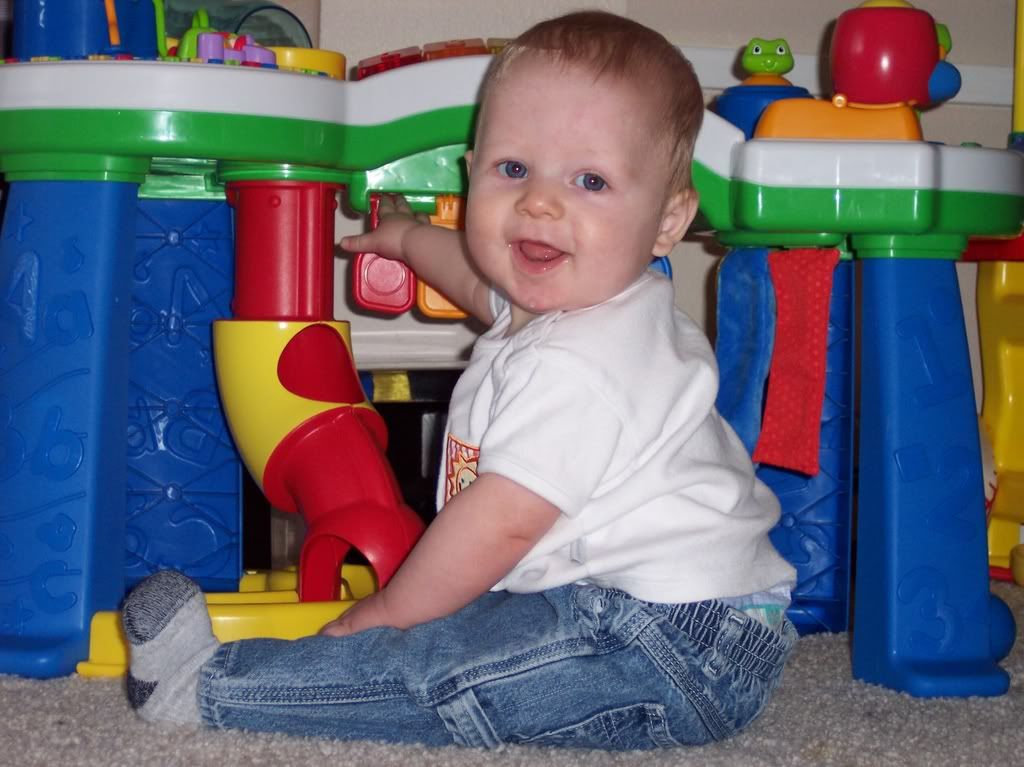 Really happy baby!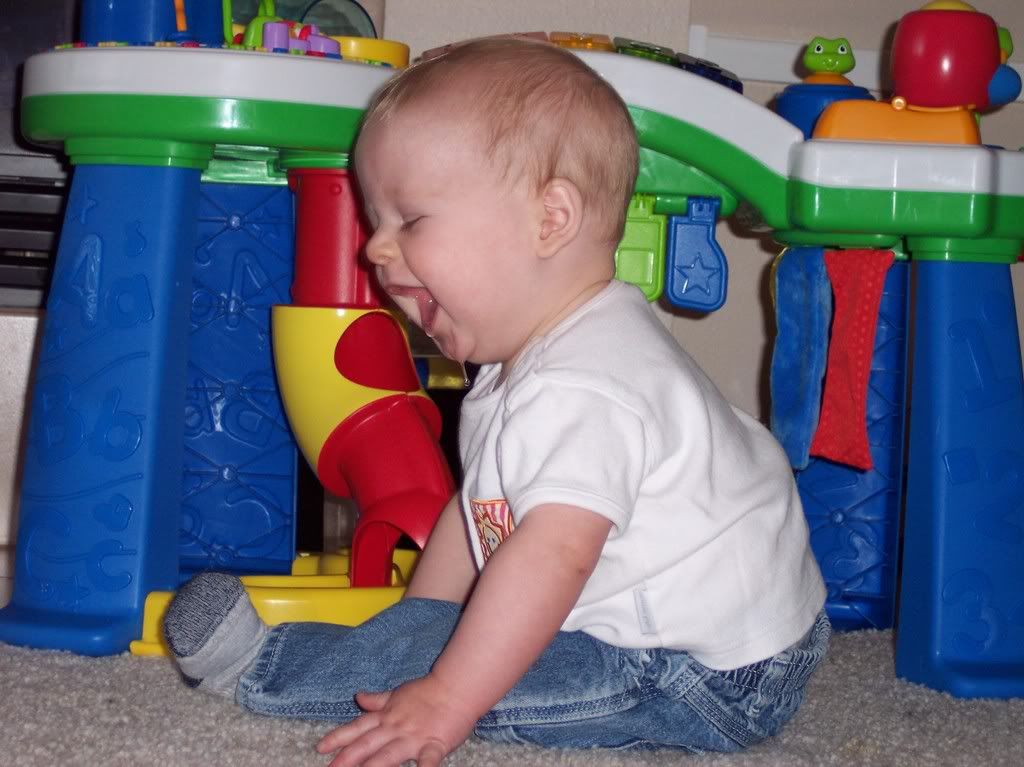 Pretty good shot considering I was laying on the floor and holding it over my head (that's my hair in the lower left corner)!



Did I mention Logan likes to stick out his tongue?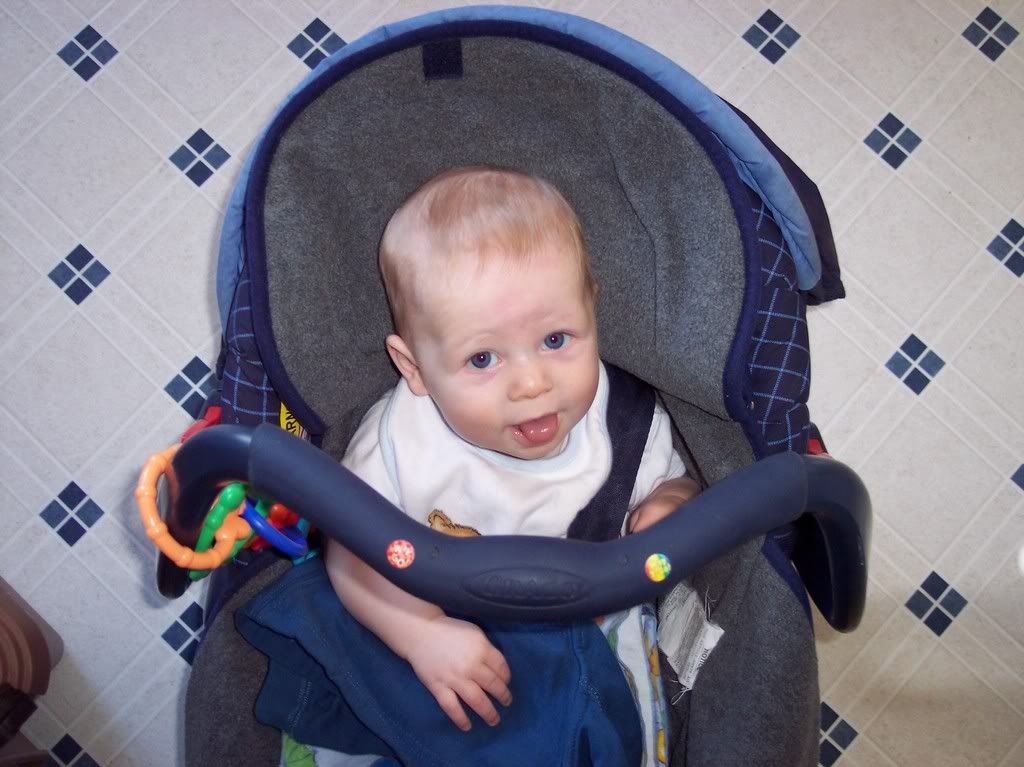 Daddy and Logan in swim class on Tuesday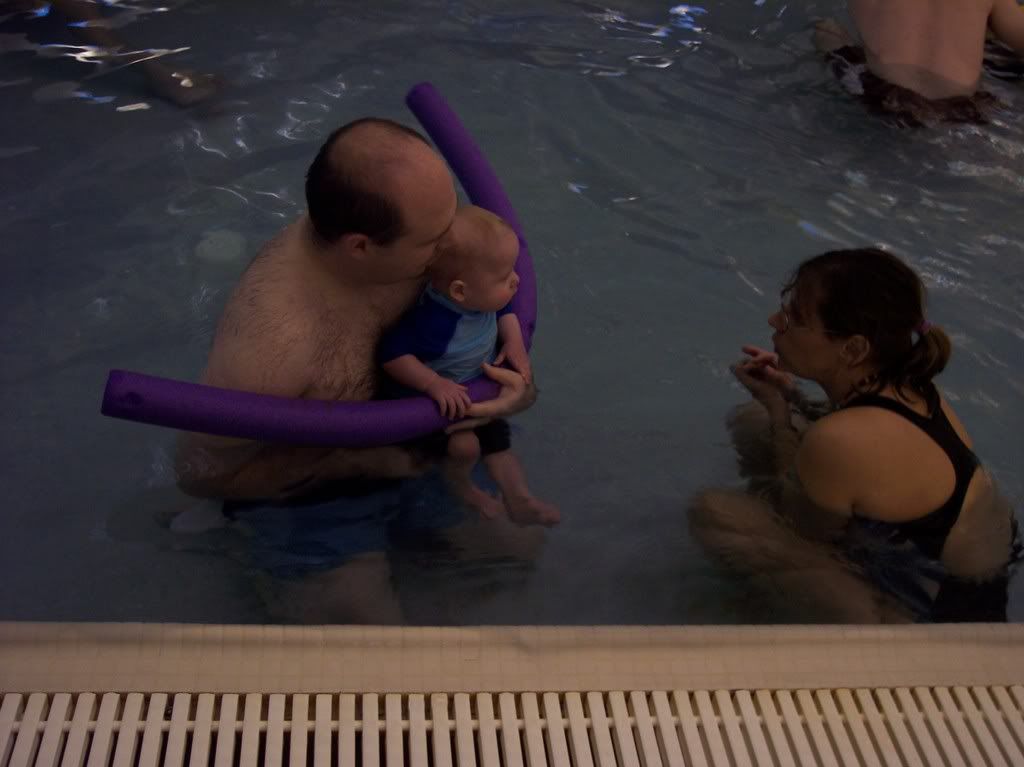 Hanging out on big brother's bed. He has the best toys!



Great smile!



Look at me! Connor got a haircut on Thursday so we had to take pictures of the new 'do!



Cheesy smile :)



My favorite shot of the bunch...I love the way Logan looks at Connor!



This one has me in it but ignore that part and look at Connor's great smile!



Laughing hysterically at Connor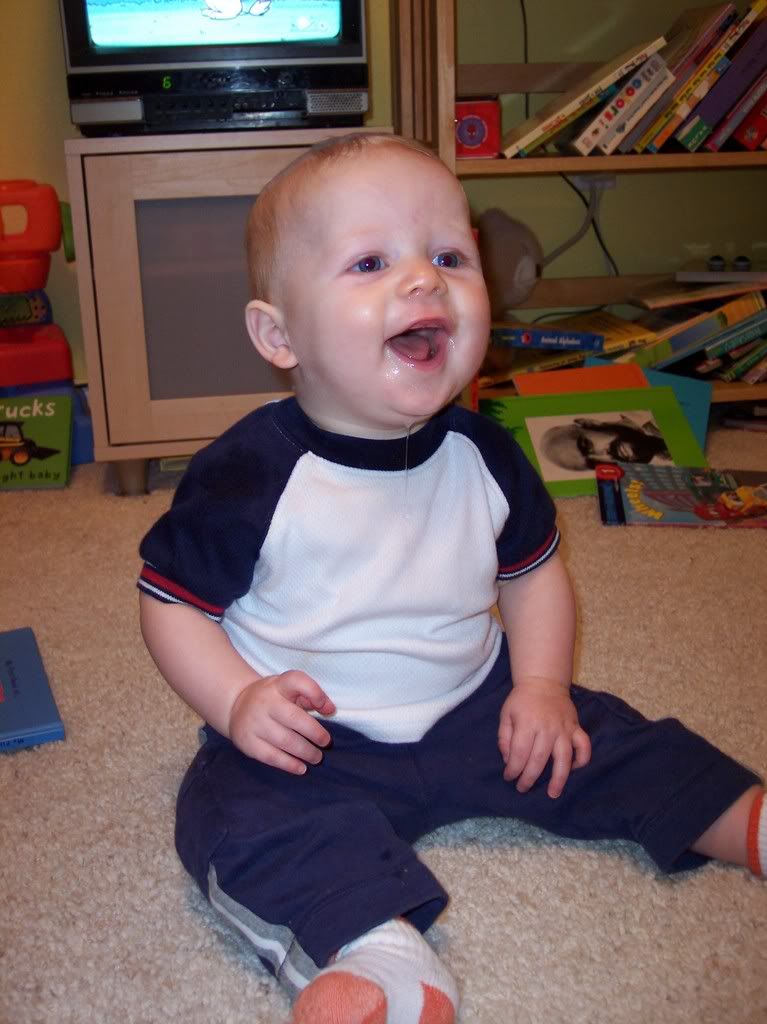 Connor's school is having their 2nd annual Olympics today. I'm not quite sure what all they have planned but there will surely be pictures later! :)