It was sooo beautiful yesterday that when Daddy got home from work we went to Subway and picked up dinner to eat at the park. It was so nice out and we're still getting used to the time change so we were surprised to be heading home at 7 pm! Here are some pictures...

I almost always take pictures when they're smiling so I thought you'd like this picture of Logan getting upset that his bottle was no longer in his mouth!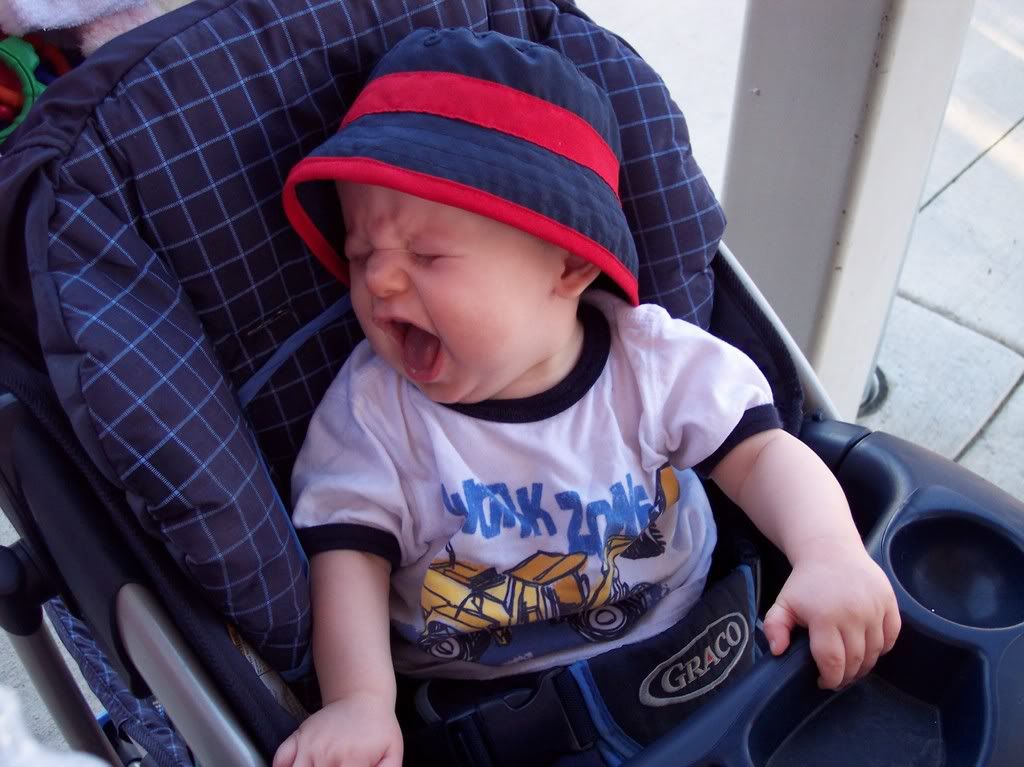 Connor eating his gigantic sandwich - Subway no longer has the round rolls they used for kids sandwiches - they just get a 4" sub on regular bread which is hard for a little mouth to handle!



Logan's first time in a swing - he loved it!



Certainly not Connor's first time - "Higher, Daddy, higher!!!!"



Logan's first time in the sand and he didn't even put any in his mouth!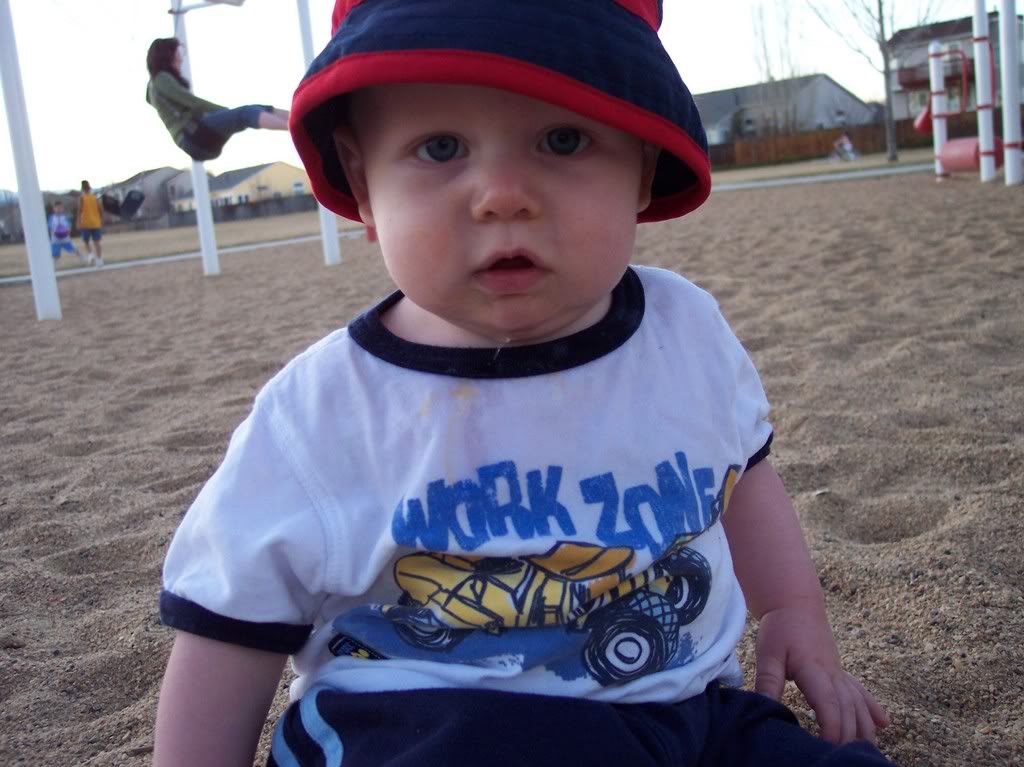 Awww...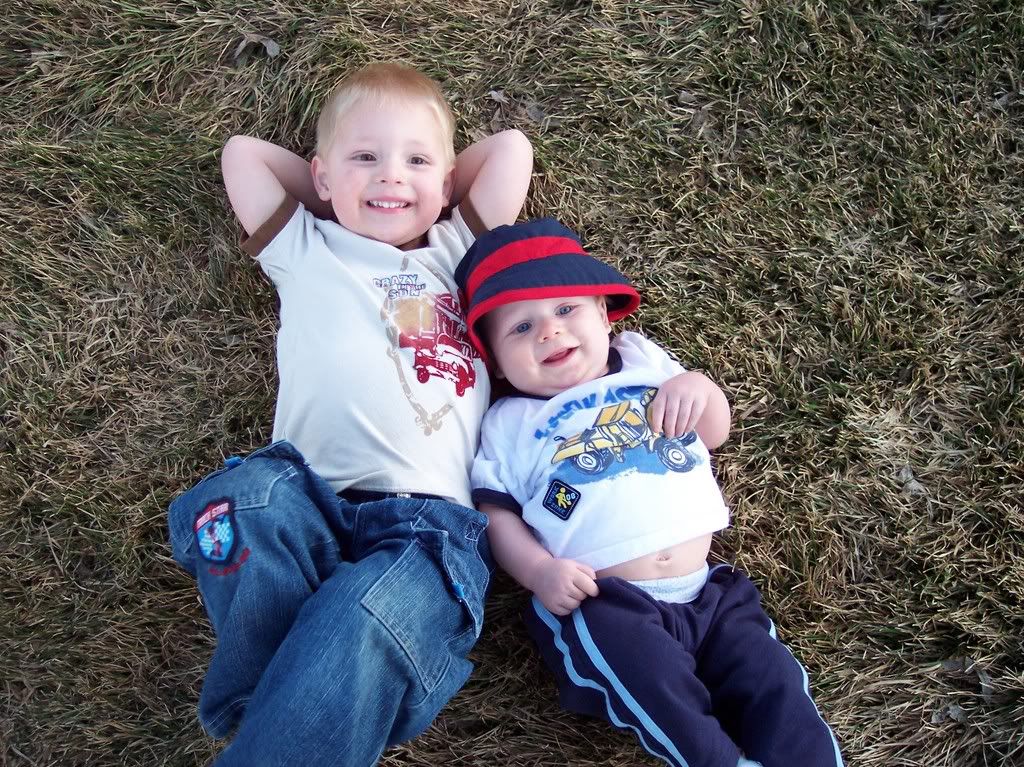 I hear the ice cream man...better run! :)