What's
NaBloPoMo
, you ask? Well, it's National Blog Posting Month, of course! People around the world are participating by blogging at least once a day every single day in November. I'm not sure I'll have time for anything witty (no comments about the lack of wit already, please! :) ) but I'll try to at least post one picture of the boys each day! The first one is easy...
Halloween was fantastic yesterday. Connor had his school Halloween party in the morning complete with a parade around the school, silly games, cookie decorating and singing spooky songs. It was a bit chilly out so Logan and Daddy stayed home to pass out candy while Connor and I went trick-or-treating. We had a great time and he's already planning our route for next year so we can cover more houses - apparently the dozens we went to last night weren't enough even though we were both really tired when we got back!

It's really hard to get a picture of the two boys together these days since Logan doesn't like to stand still!



But here they are separately!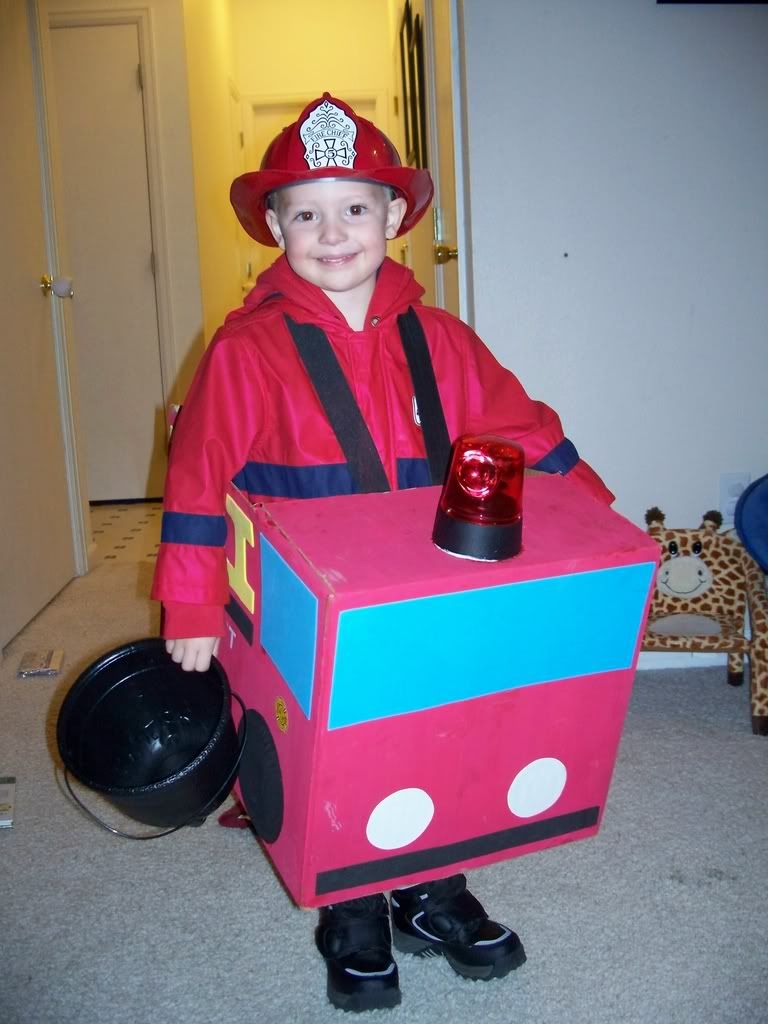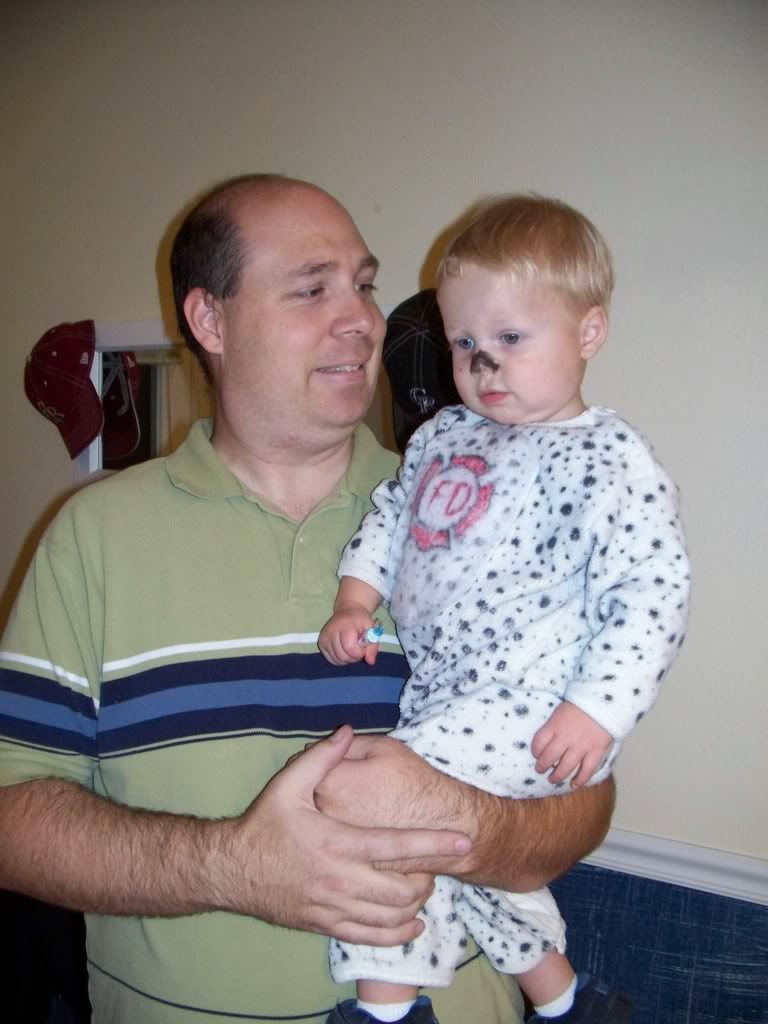 Connor's costume was a hit! Every trick-or-treater we passed and everyone passing out candy commented on how cool it was and the flashing red light on the front was the best part. People could easily see him coming down the street so it was funny to hear people three or four houses away say "Look! Connor's wearing a fire truck!" And, yes, nearly everyone in our neighborhood knows his name - he's just so friendly and makes such an impression on people that it's hard to forget him!
Connor left most of his candy by the front door for the Halloween Fairy. He'll tell anyone who will listen about how you leave candy out for the Halloween Fairy and she comes in with her big purple wand and says "Abracadabra Alacazam, Ziggety, Zaggety, Zoom!" and turns your candy into a present. This year she left him
a game
to play! He's been dragging around and begging to use a joystick that he found in a box of old computer stuff in the basement a while ago and since it's so old we don't have anything to hook it up to anymore, the Halloween Fairy found the next best thing!
Happy November!