Rhyann turned 4 last week but had her birthday bash today at a place called Bounce! in Loveland. It's like a lot of bounce places these days - one huge space with a bunch of inflated castles, slides and obstacle courses for the kids to run around in. It was our first time to this particular one and it was bigger, louder and full of many more kids than the others we've experienced! Whew!
It's always tough to get pictures of the kids at these things (they move so fast!) but here are a few!

Connor, Rhyann's friend from a previous preschool Brettly (Bretley? BrettLee? Hmm, I'm not sure how he spells it!), and Rhyann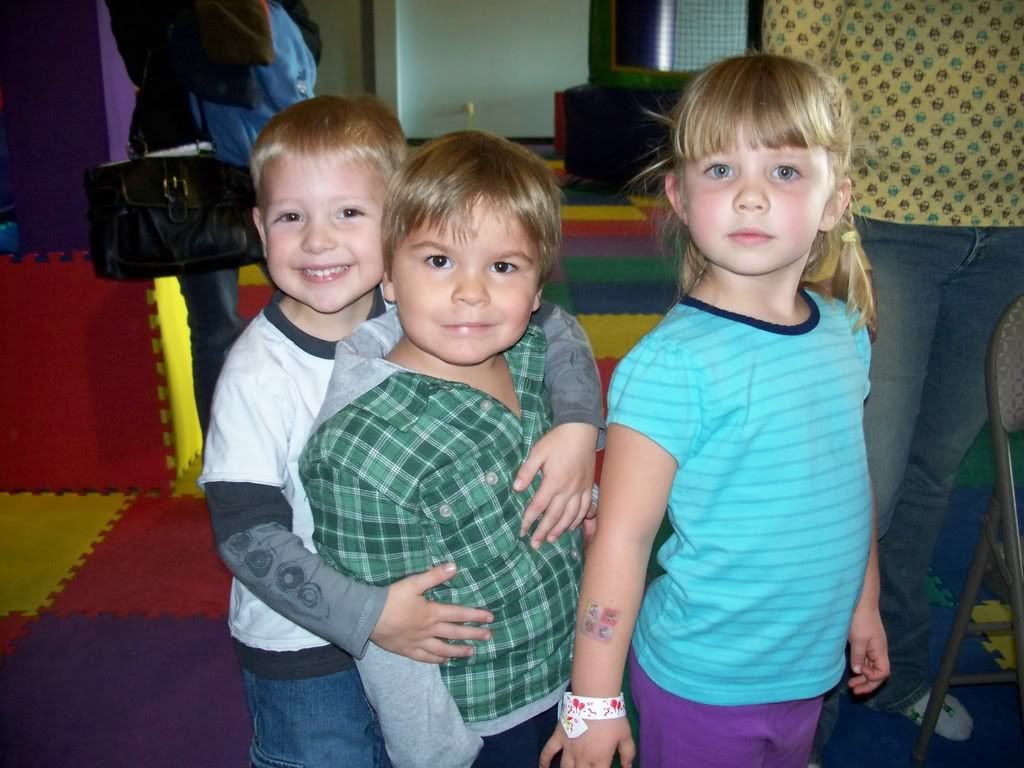 Waiting to blow out the candles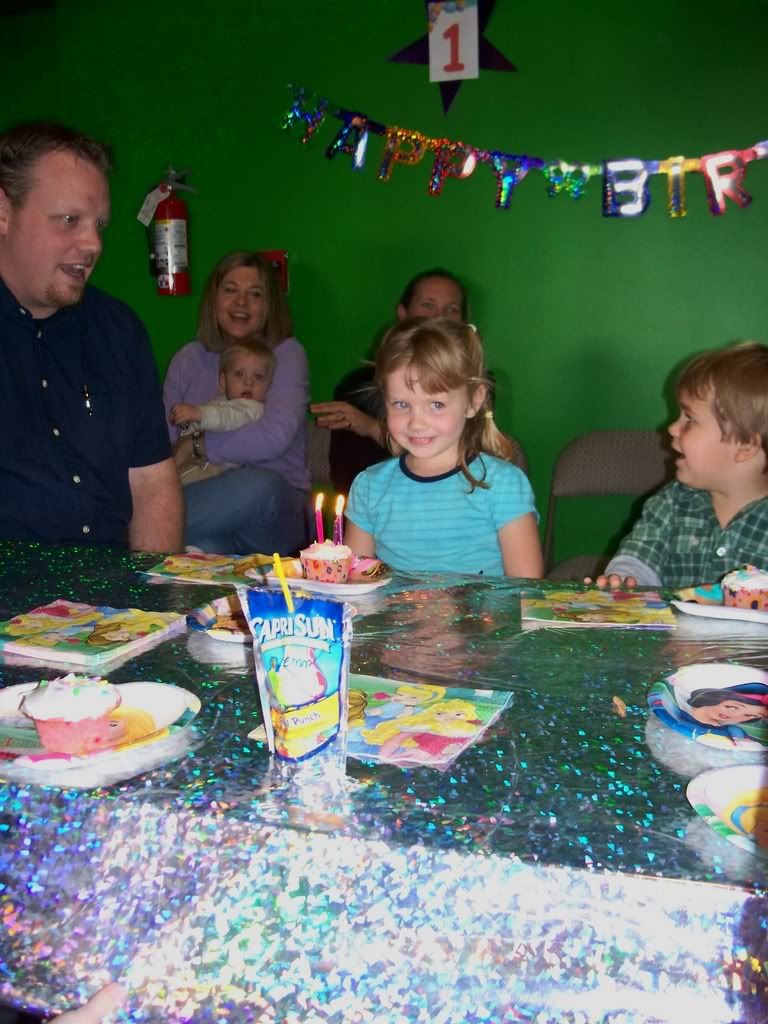 Logan really enjoyed the cupcake!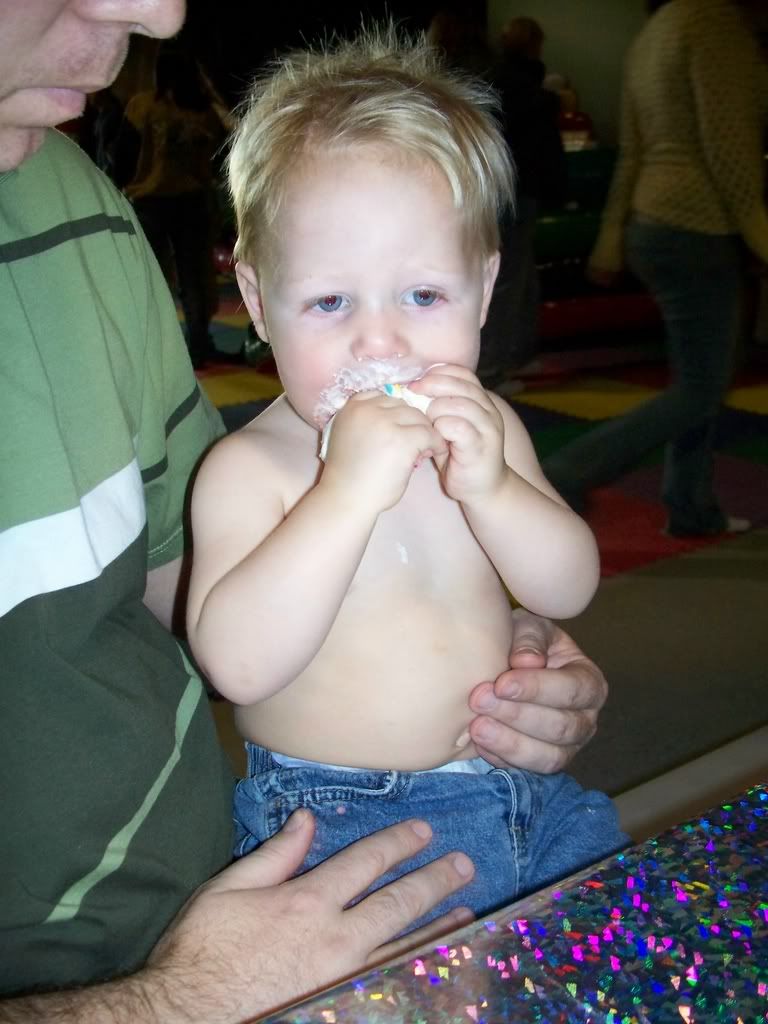 Again, it's hard to get a shot of them actually bouncing!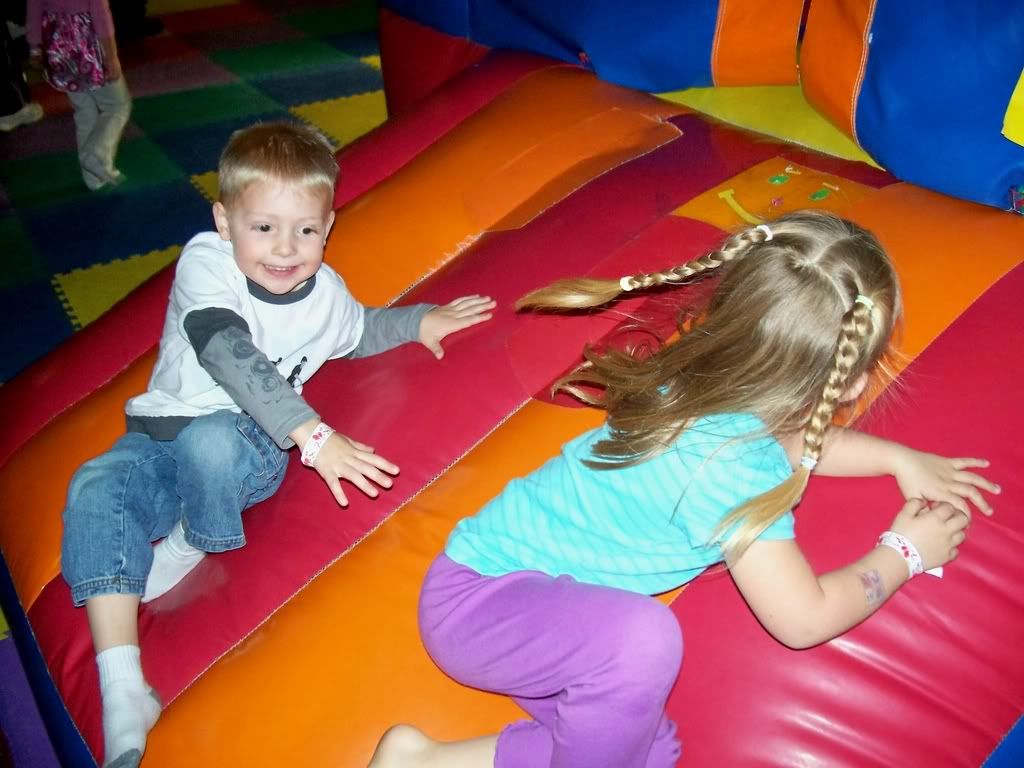 This one even had a toddler section (ages 1-3 only) and though it took Logan a while to figure out what to do, once he got it he loved it! He must have gone down this little slide at least twenty times!



We watched our friends' dog, Chance, last night. Connor LOVES Chance and would keep him if he could :)