I hope you all had a great Thanksgiving! We sure did! We had all the traditional yummy foods and ate too much as always. The boys made a huge masking tape roadway all over Grandma and Papa's living room and got to go sledding too! Here are some pictures...
First, a picture of Connor's thankfulness turkey. For each of the last six days we've been counting down to Thanksgiving by writing down something Connor is thankful for each day and adding a feather to the bird. I wish I could take credit for this idea myself, but I read about it
here
! In case you can't read the feathers in the picture, Connor was thankful for (from left to right): pizza, his bed, Logan, Bailey, his Thanksgiving necklace and Chance. Chance is our friends' dog we watched a few days ago and the Thanksgiving necklace is something they made at farm school last week! I definitely want to do this again next year and have even more feathers :)


Jeremy and Logan on the walk to find a spot for sledding (Logan looks huge bundled up in all his winter gear!)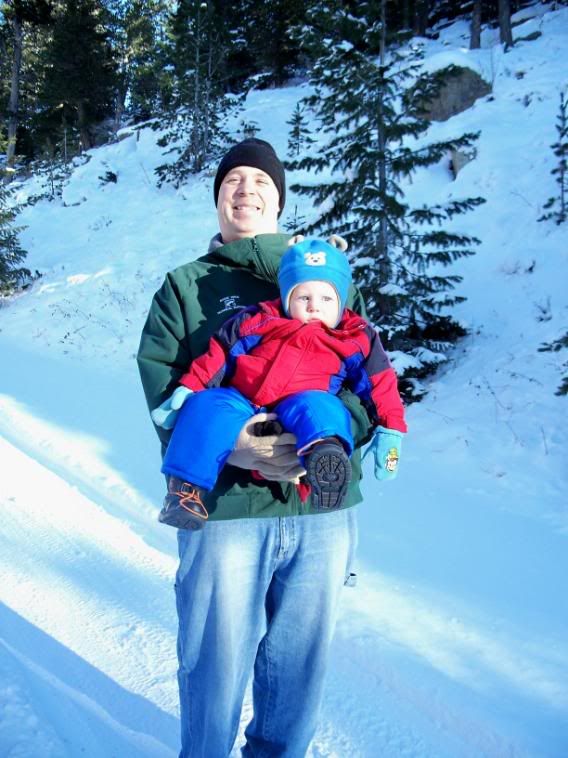 The boys on the sleds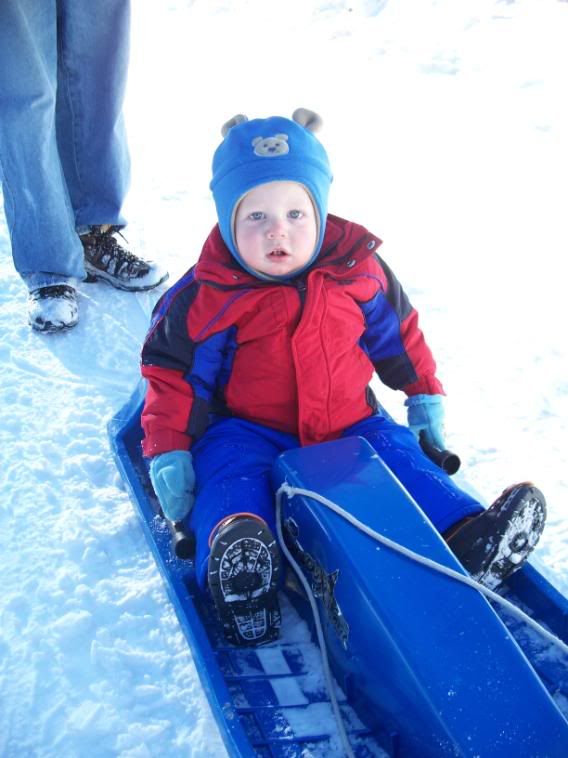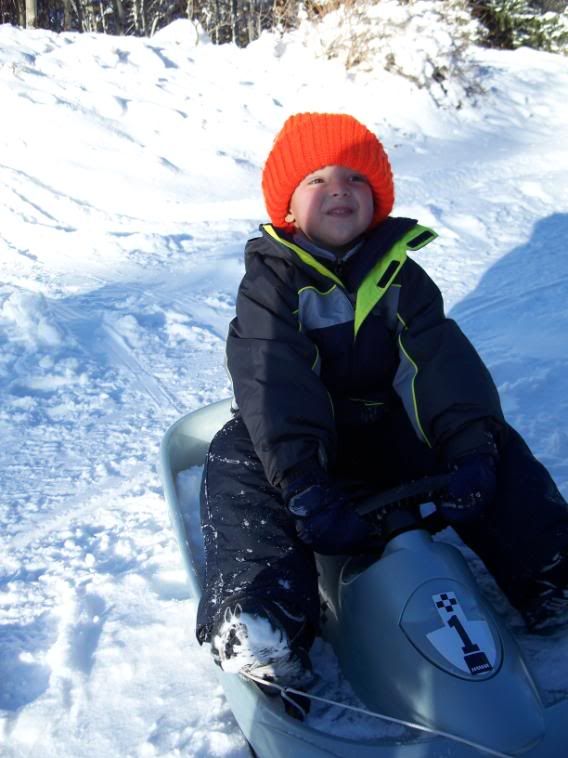 Papa about to push Connor down the hill



All of the food was delicious but Logan was particularly fond of the Cool Whip!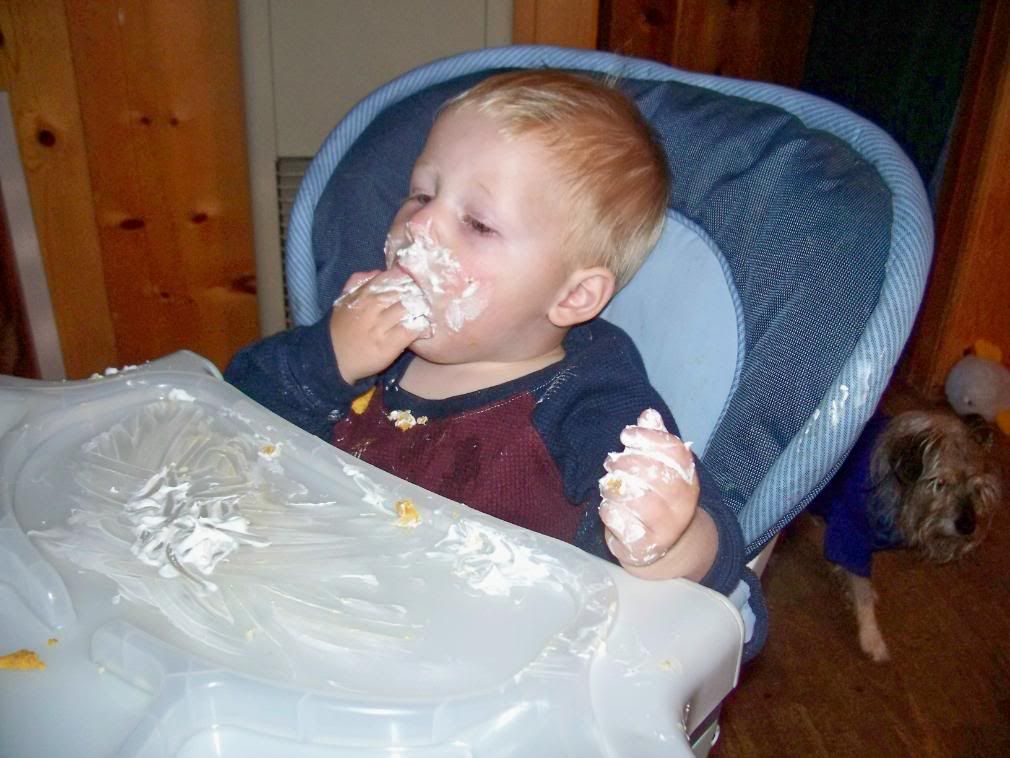 You know it's a good day when the entire ride home from Grandma and Papa's house looks like this in the backseat. Ahhh peace and quiet!