We're very excited that Jeremy's brother
Ben and his family
will be visiting us for Christmas! It will be so fun to see the four boys together again. After all, the last time they were all together Logan was just 21 days old!

Christopher, Connor (holding baby Logan), and Jonathan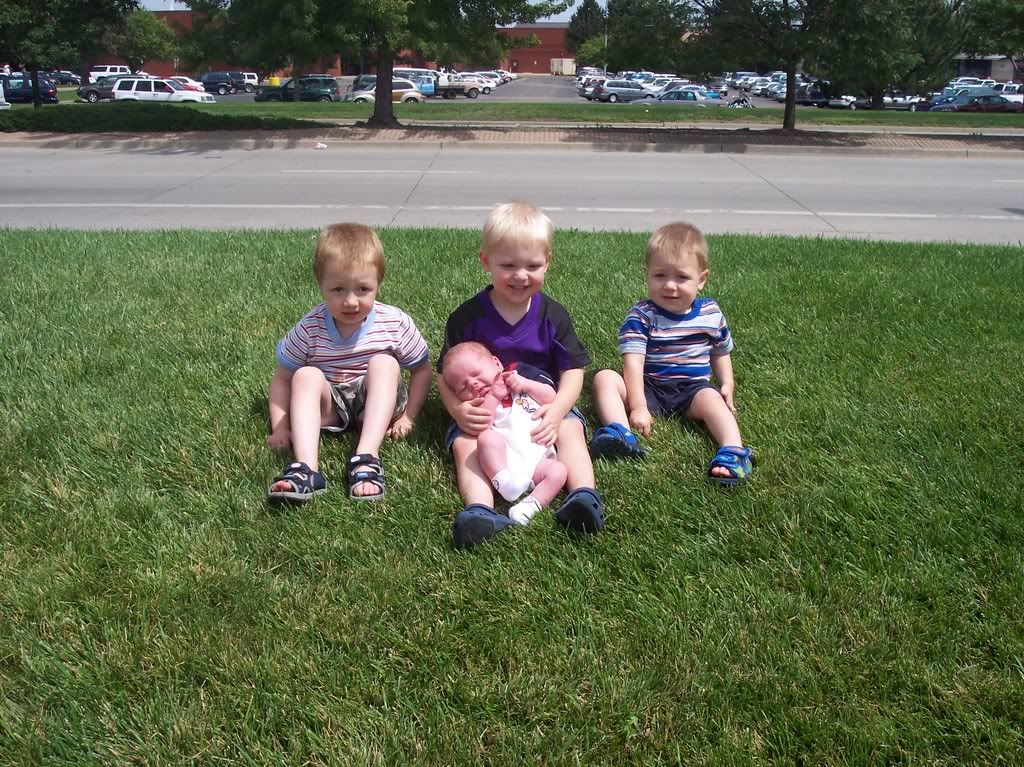 I like to call this one "The Dean Six Pack"...haha

They're all pretty close in age (almost 3 years between Christopher, the oldest, and Logan) so I'm hoping they'll play - or at least wrestle - well together! :)
Add to that the fact that it's starting to snow outside and I'm beginning to get in the Christmas spirit! I didn't even try to get out of singing "Rudolph the Red-nosed Reindeer"
eight
times on the way to storytime at the library this morning - that's a good sign :)