Today is November 1st and therefore the first day of
Na
tional
Blo
g
Po
sting
Mo
nth! This is my second time trying to post every day for the entire month of November. Wish me luck! :)
First to catch you up a bit, here are some pics from Anderson Farms last Sunday...

Connor's most vivid memory of our visit last year was apparently this cow you can pretend to milk. It wasn't working last year and he searched it out first to see if it was working now. It was! He was so excited!



The boys on the tractor we rode out to the pumpkin patch



Connor dragging a big pumpkin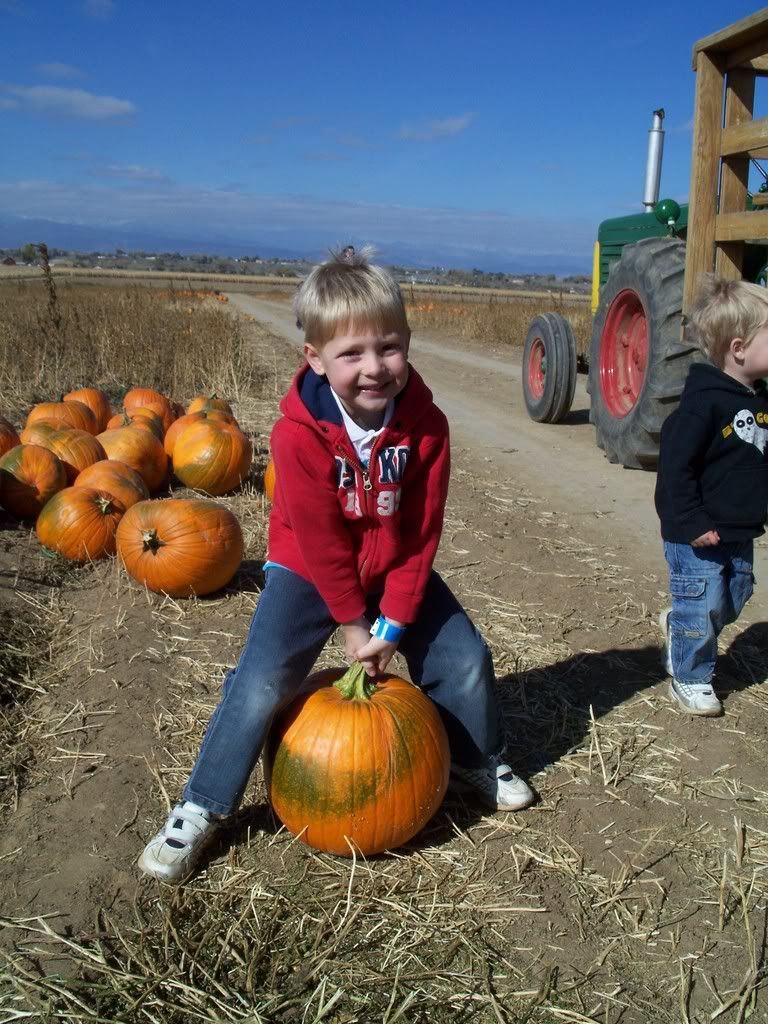 Connor made friends with a little girl named Skylar. The two of them pretended to be "police girl and police boy" - they "drove" the wagon using pretend steering wheels and jumped on and off the back to put people (Logan, Daddy, themselves) in jail

I have more to post about things that happened this past week but I'll make you wait for tomorrow :) Besides, the thought of having something fun to post about every day is a bit daunting so I have to drag it out! haha!