Here's Connor's Thankfulness Turkey!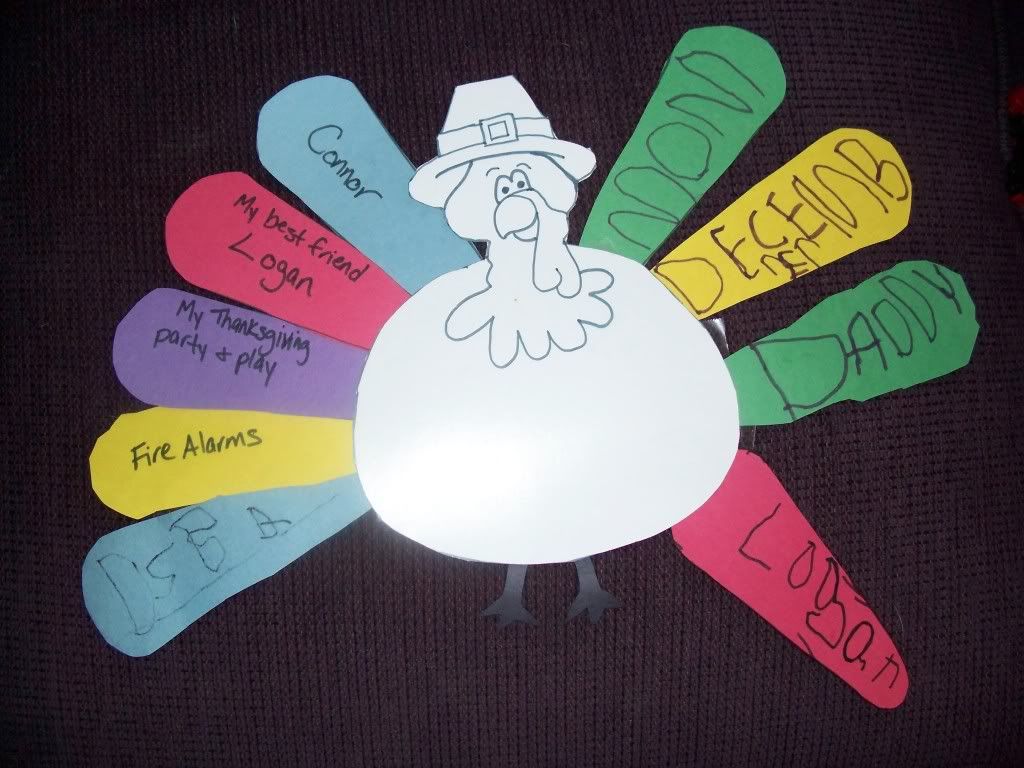 Clockwise from lower left:
1. DSBA - Connor's attempt at writing "December" when no one was around to spell it for him!
2. Fire Alarms - A fireman visited Connor's school in October and handed out calendars with reminders that you should test your fire alarms on the first Saturday of every month and change the batteries twice a year. Since then, Connor has reminded us nearly every day to check the smoke alarms and was super excited when we changed all the batteries!
3. My Thanksgiving Party and Play - the party they had last Thursday at school when he played a house! :)
4. My best friend, Logan - this was the first feather we made!
5. Connor - I added this one :)
6. MOM - Aww!
7. DECEMBEr - He's thankful for December because his birthday AND Christmas are in that month!
8. DADDY - Aww!
9. Logan - He made the thankfulness turkey twice!
I wrote the first few feathers for him and then one day he just took over! Here he is holding it...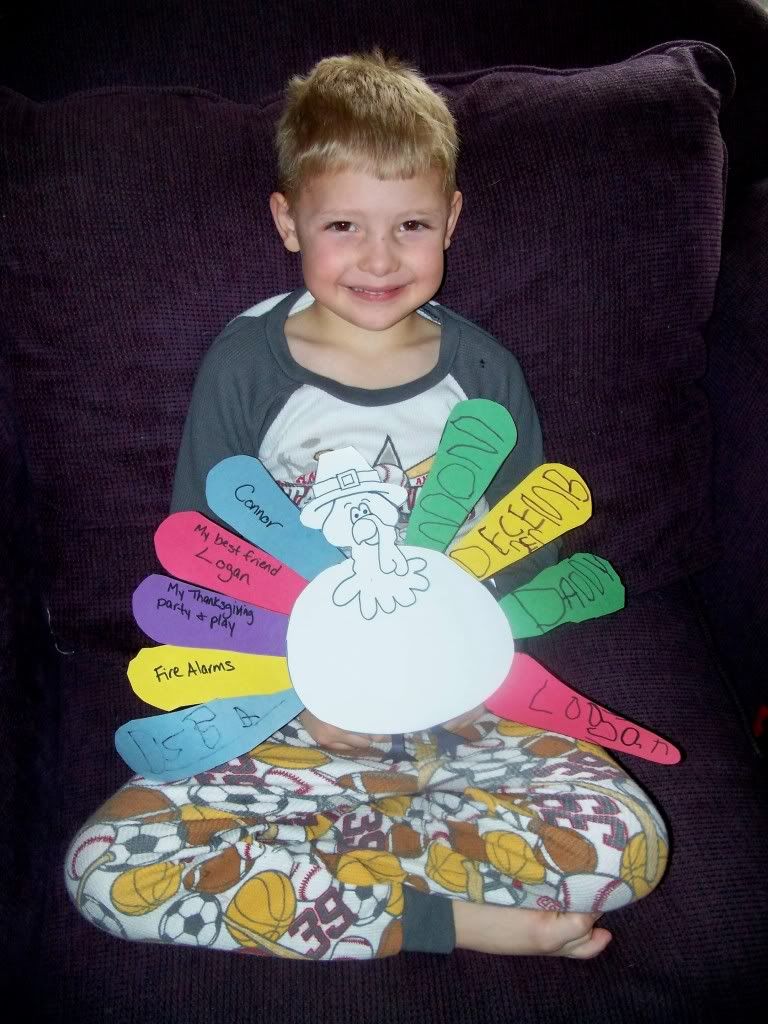 Happy Turkey Day!