Trick or treating Friday night was so much fun! Grandma and Papa brought pizza for dinner (yum!) and then the boys got their costumes on.

Connor in his Spiderman pose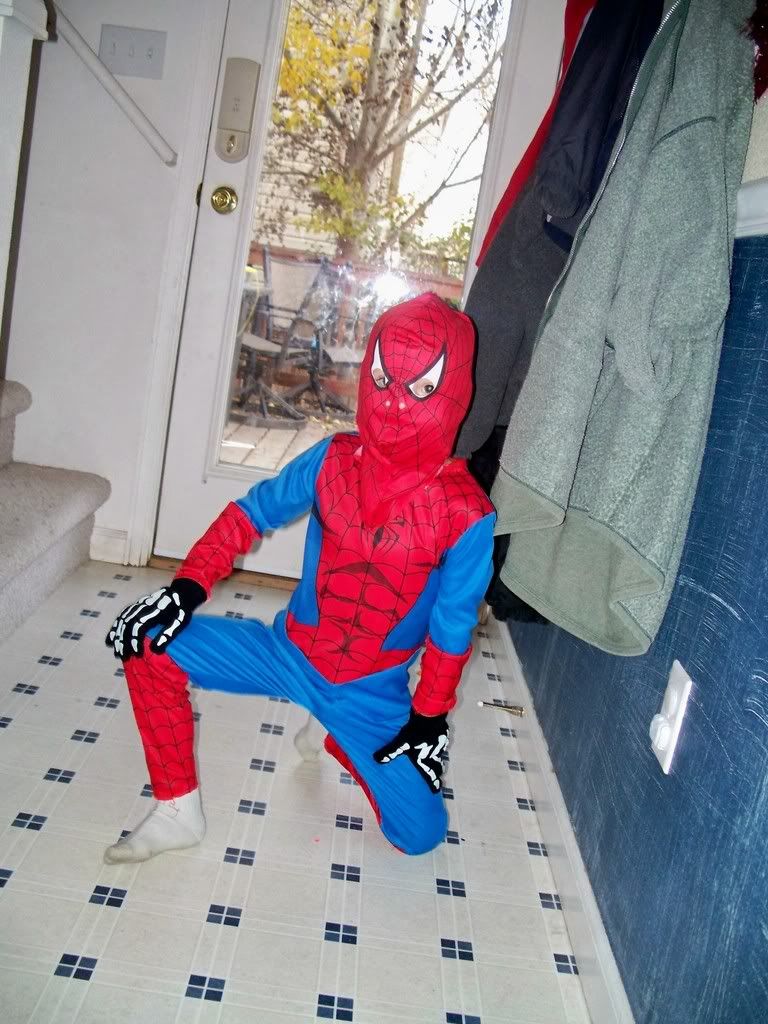 Spiderman and spider boy setting out to get some candy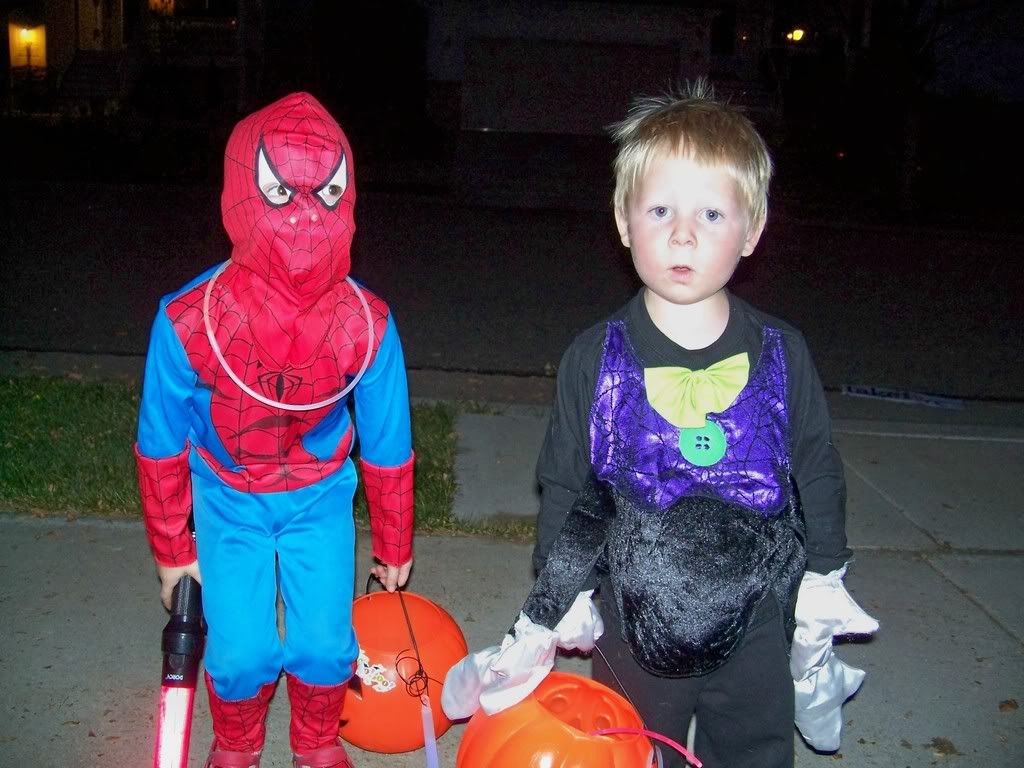 After all the festivities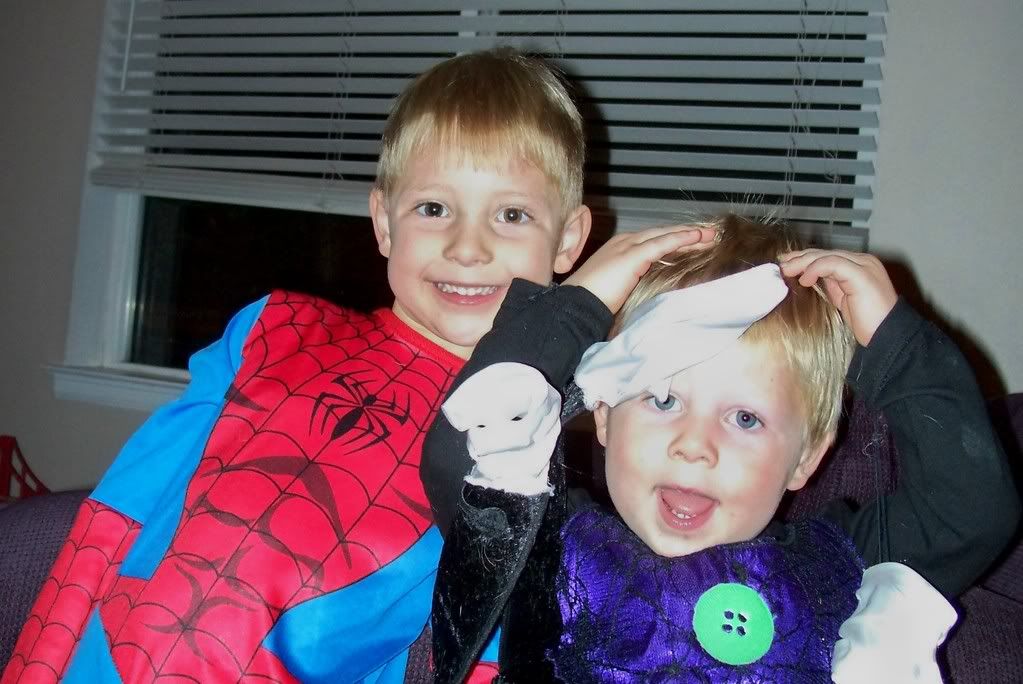 The boys each got lots of candy! The strangest part was a house a few blocks away - they usually try to scare each group of kids by wearing elaborate costumes and screaming and jumping out when they open their door but this year was entirely different. They set up a barbeque in front of their house and were handing out hot dogs. Yes, hot dogs. I've gotten lots of things other than candy while trick or treating - homemade popcorn balls, candy apples, cans of pop, pencils, pennies, stickers but...hot dogs? Interesting :)
Logan was good at saying "treat" and "tank you" at each door. He needed help up and down the stairs at some houses, though - I think he felt unbalanced with extra legs and a candy bucket!
The boys picked out their favorite pieces of candy and then put the remaining candy back in their buckets and put them by the front door for the Halloween Fairy. They were excited to come downstairs in the morning and find that she had turned all their candy into toys! They each got a coloring book and a small toy car. She even left fairy dust (which felt a lot like flour) outside our front door and on the tile just inside! The Halloween Fairy works so well in our family - the candy disappears (or will on Monday when Jeremy goes to work!) and the boys love the magic of it all. Connor was completely into it this year and talked about it a lot. He wondered if the Halloween Fairy, Easter Bunny, Santa and the Tooth Fairy all know each other and if they check to be sure they aren't going to give each child the same gift. Uh, yeah, they talk :)