I started working right after the boys went to bed tonight and just now looked up and realized that Sunday is almost over and I haven't blogged yet! Oops! Just some quick pics for ya tonight from the birthday party Connor and I went to yesterday...

The birthday boy, Micah, and Connor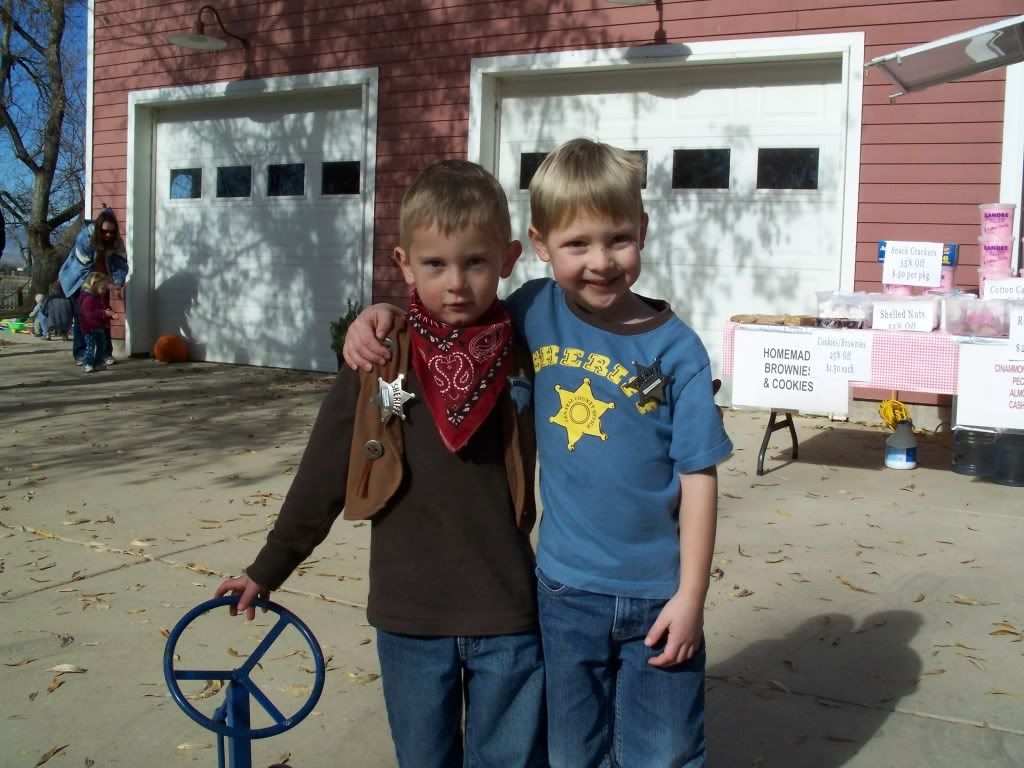 Connor and his friend Sean waiting for their turns on the zip line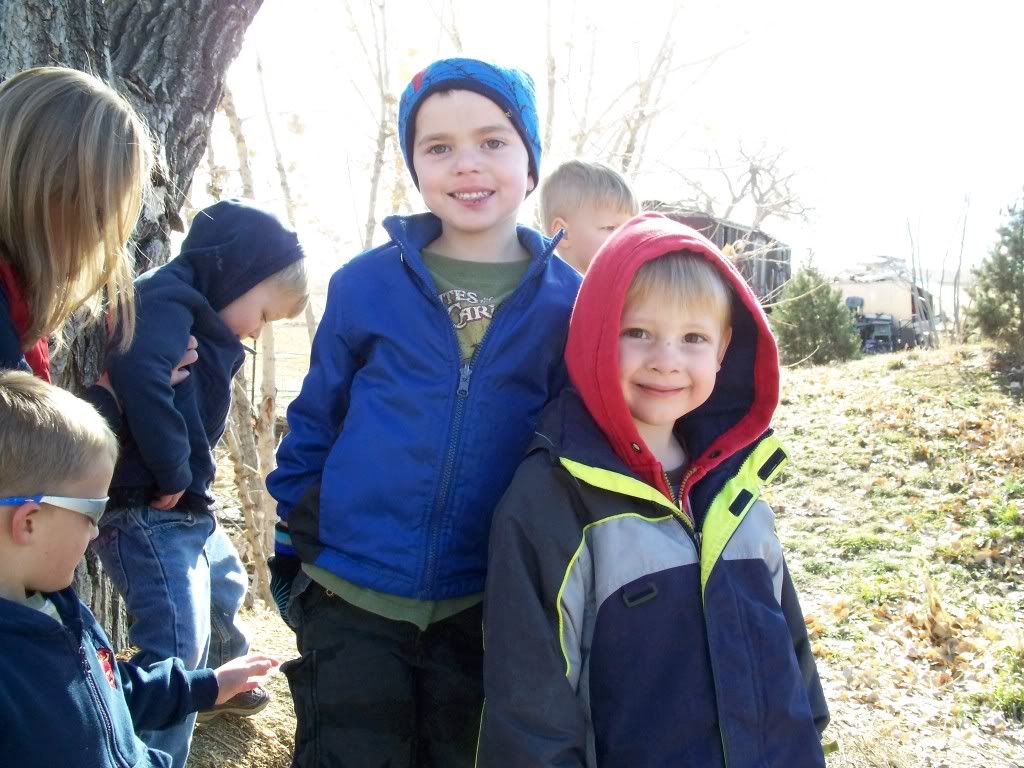 Riding the horse tire swing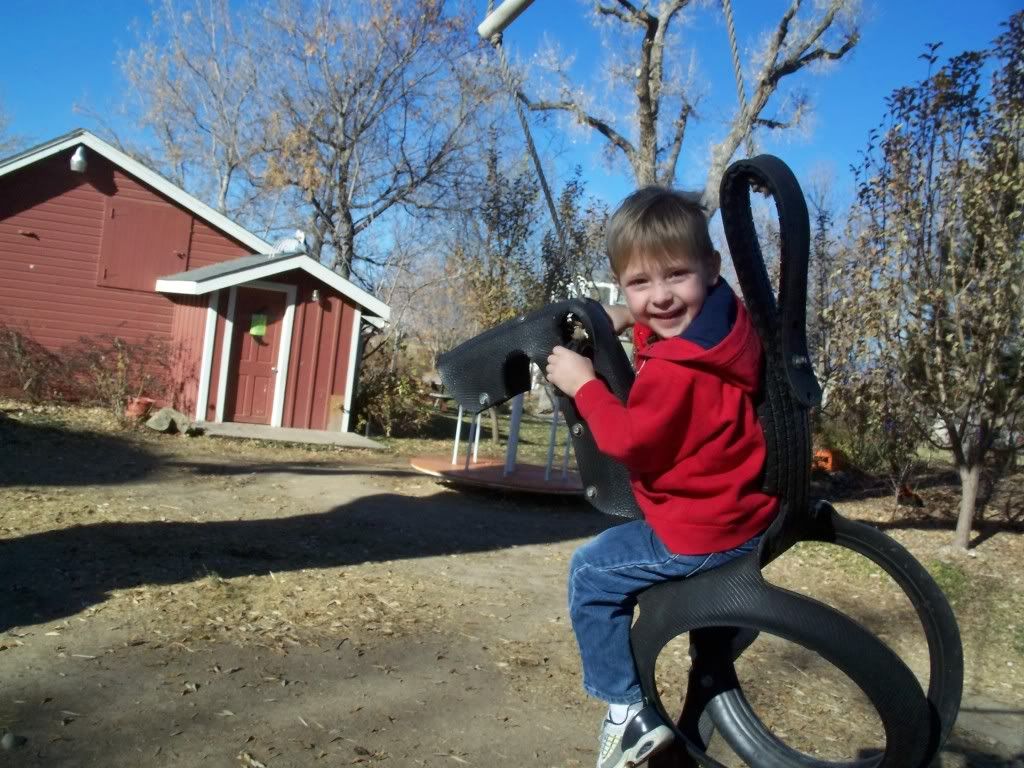 Relaxing for a few after riding the zip line several times and before roasting marshmallows! What a life!