More leaf pictures from last weekend! Sadly, they are probably the last leaf pictures of 2008. The leaves are quickly being obliterated by time, wind, and maybe rain or snow tomorrow. I'm sad that September and October are over as those are my favorite months but I'm looking forward to turkey and snowmen and Christmas lights. Though, I heard my first Christmas carol of the season the other night and thought it was way too early for all that!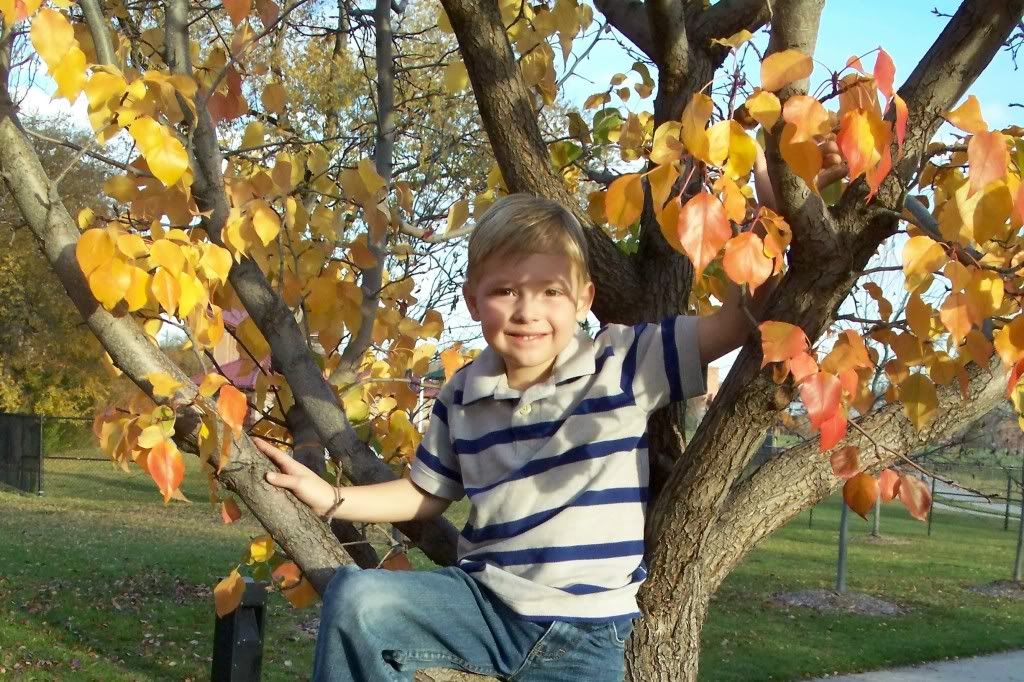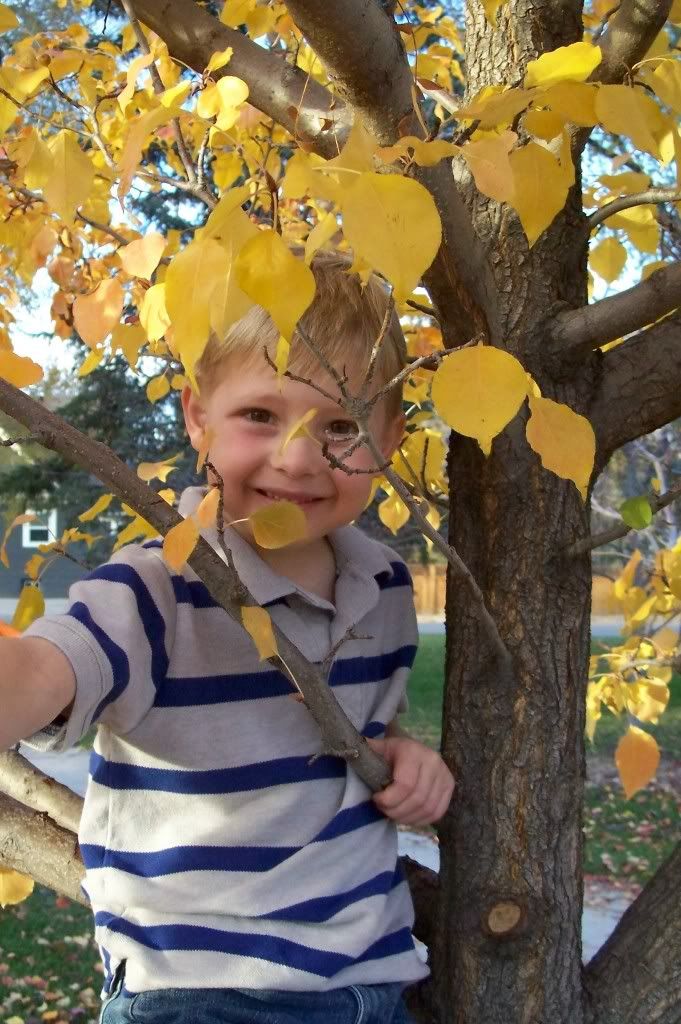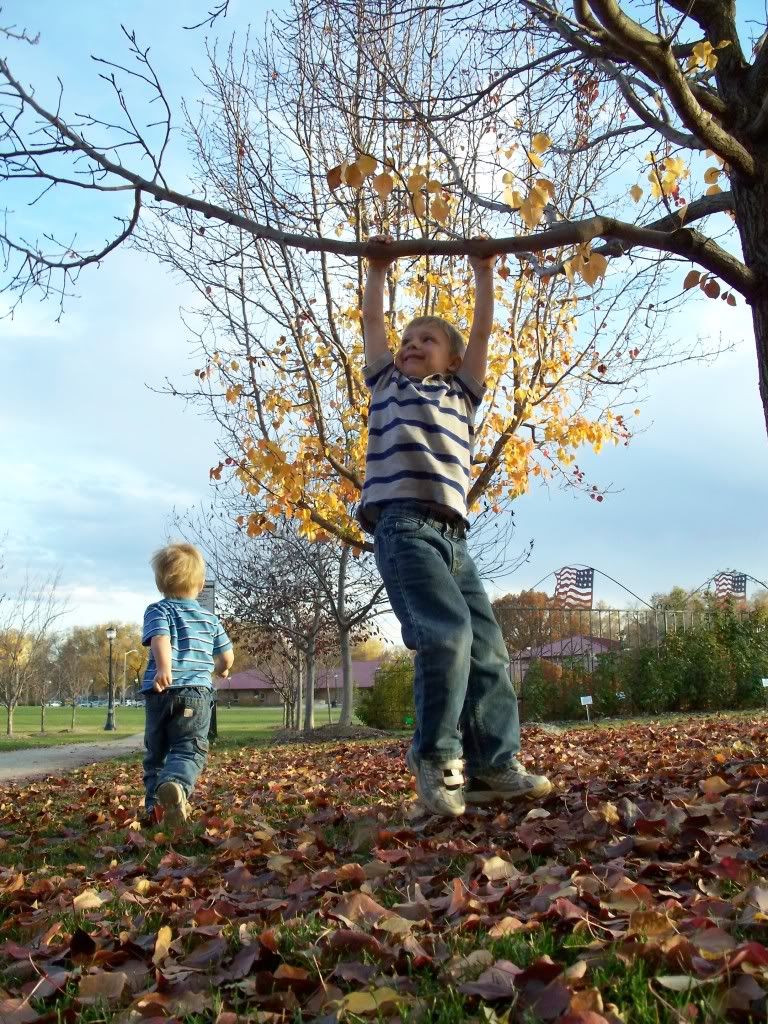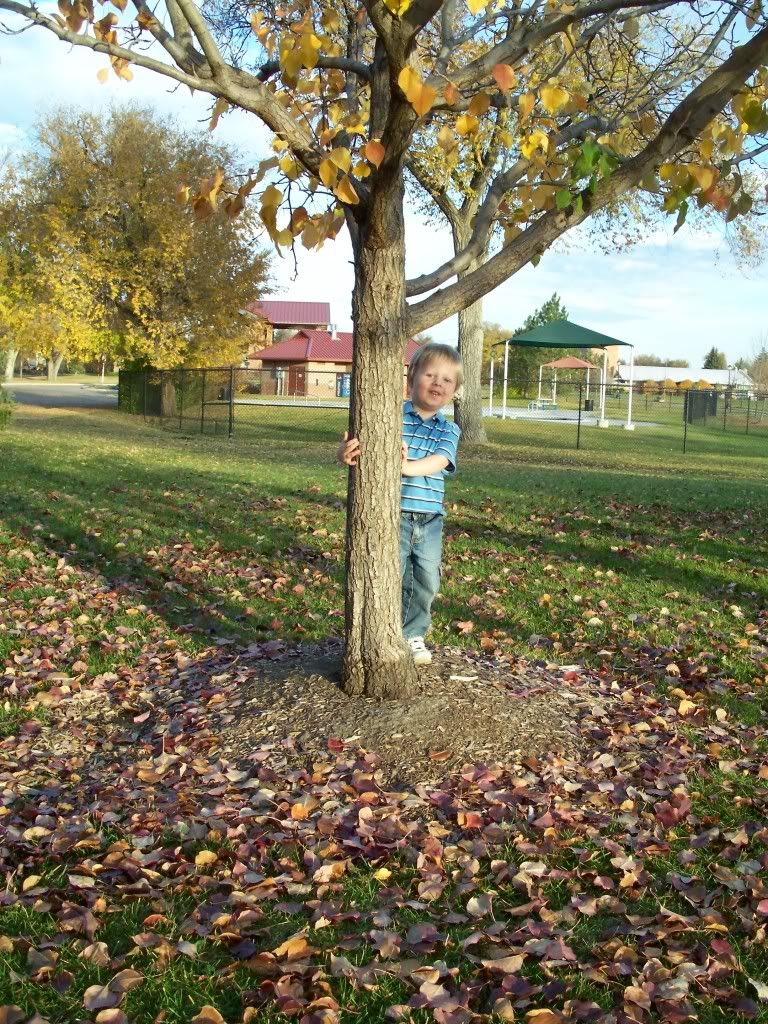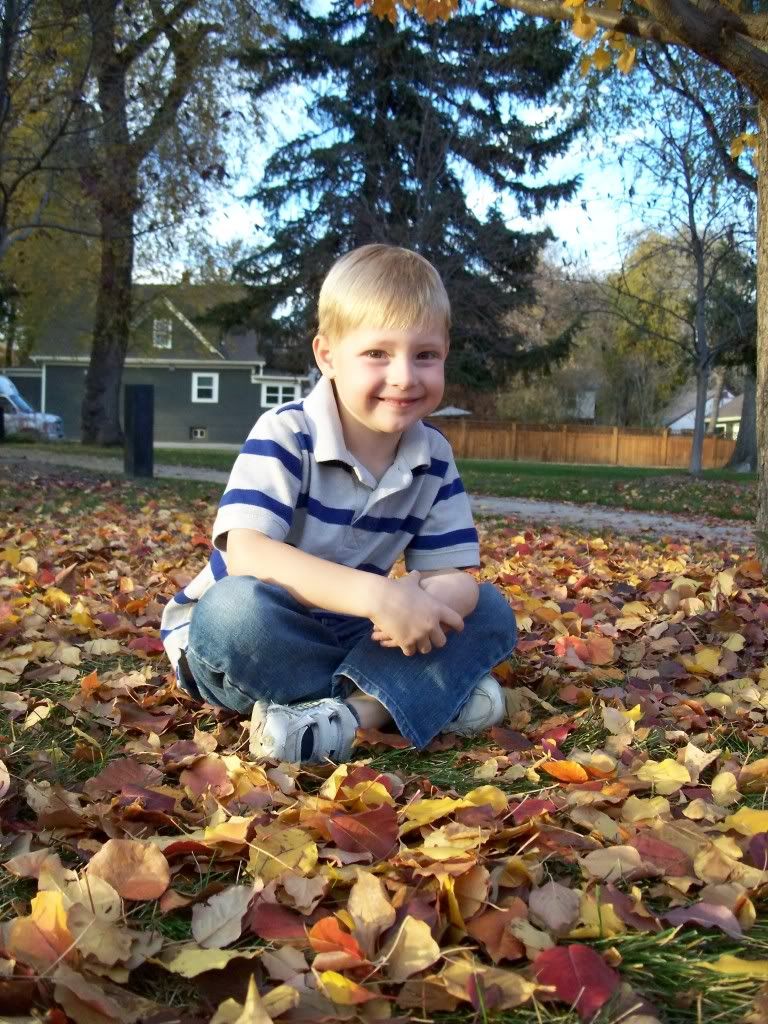 Logan really wanted to swing from the branches like his big bro so Jeremy held him up to one and let him hang there for a second :) He was so proud of himself but didn't want to try again!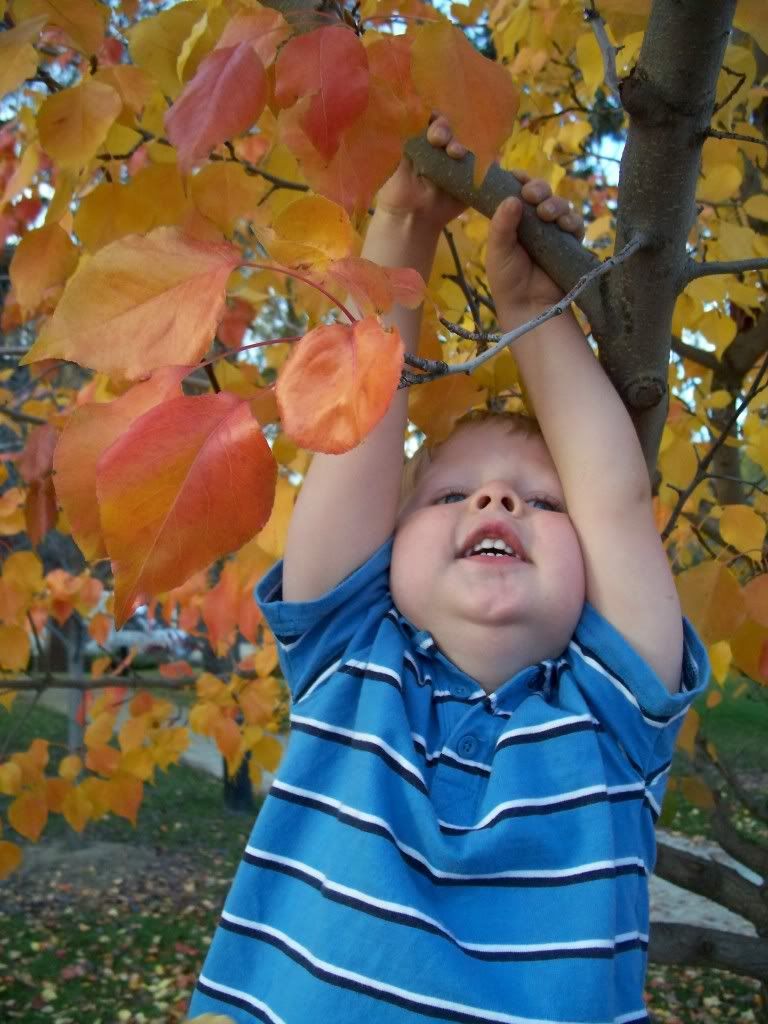 These are a couple of pictures from just before the Veteran's Day parade. It was so nice out that we didn't really need coats!