Today was so busy but lots of fun! It started with one of our favorite Longmont events - the Halloween costume parade. Kids of all ages line up to walk down Main Street and show off their costumes and then walk back up Main Street trick-or-treating at all the stores. It was absolutely perfect weather for it and the crowd was the largest we've seen in our five years of attending this event!

Our litte spider, Daddy in his crazy Halloween hat he wears every year (at least it's easy to pick him out of the crowd!) and Spiderman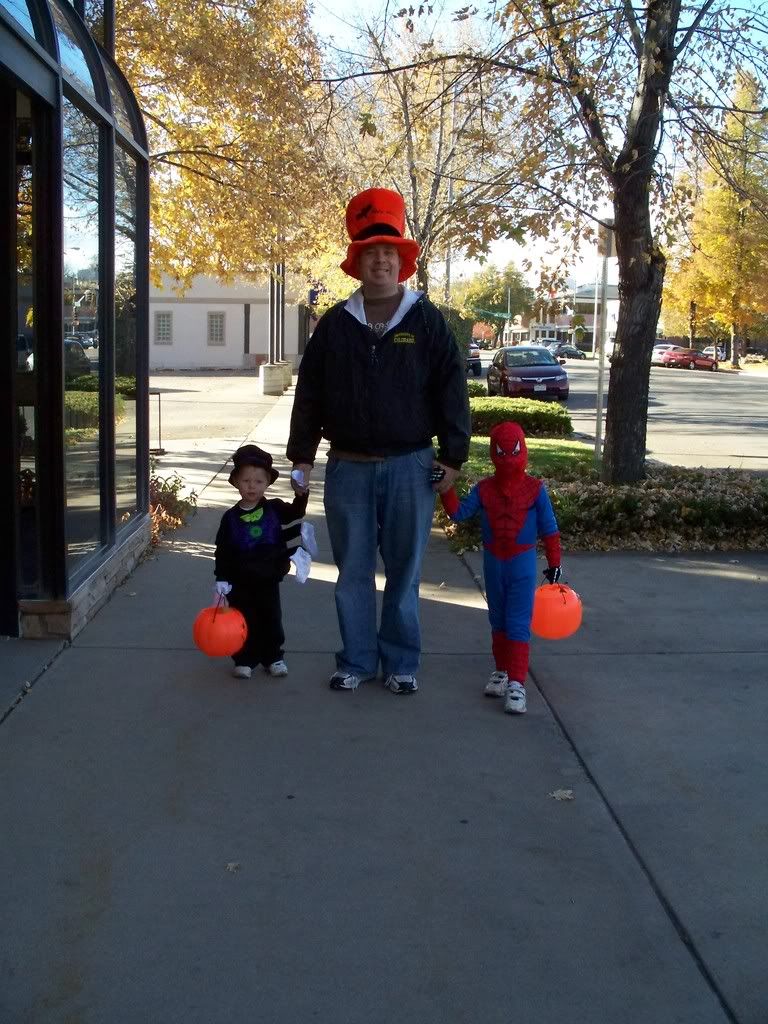 Getting ready to line up for the parade!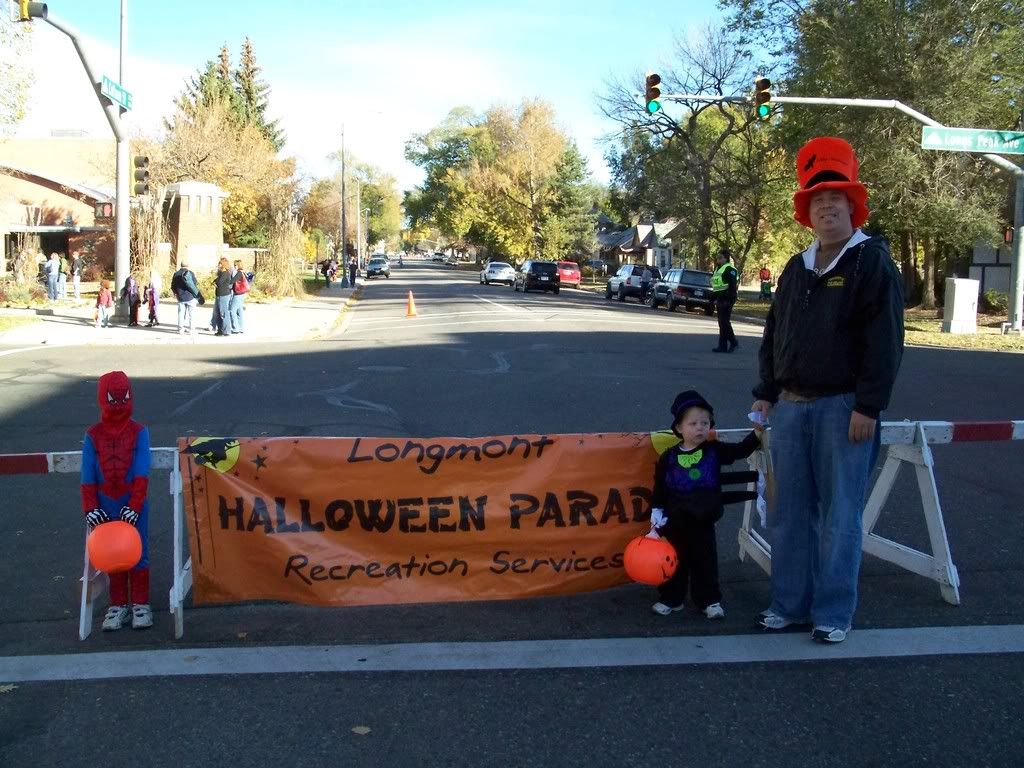 This is the first year Logan is starting to "get" Halloween. People give you candy! And you get to keep it! The first time someone put candy in his pumpkin bucket he took it out, looked at it for a second and then tried to give it back! He was surprised but delighted to find out he got to keep it and later eat it!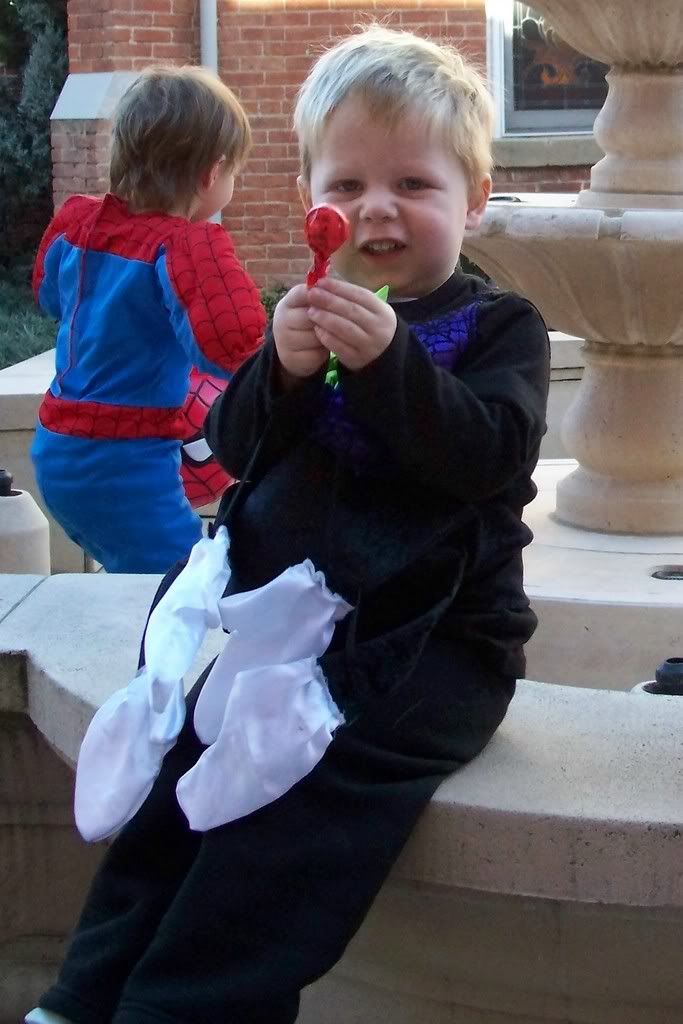 On the way to the parade we tried yet again to teach Logan to say "Trick or Treat" clearly. He's at the point now where he imitates really well so if you break down the phrase he can usually get it after a few tries but this one, well, here you go...
Daddy:
Logan, say Trick or Treat.
Logan:
Treat!
Connor:
No, TRICK OR Treat.
Logan:
Treat.
Mommy, Daddy, and Connor:
Say TRICK...
Logan:
TREAT..
:)

Luckily the parade and trick-or-treating were over just in time for Connor's soccer game! There's only one more game left this season and Connor is already asking what he gets to try next.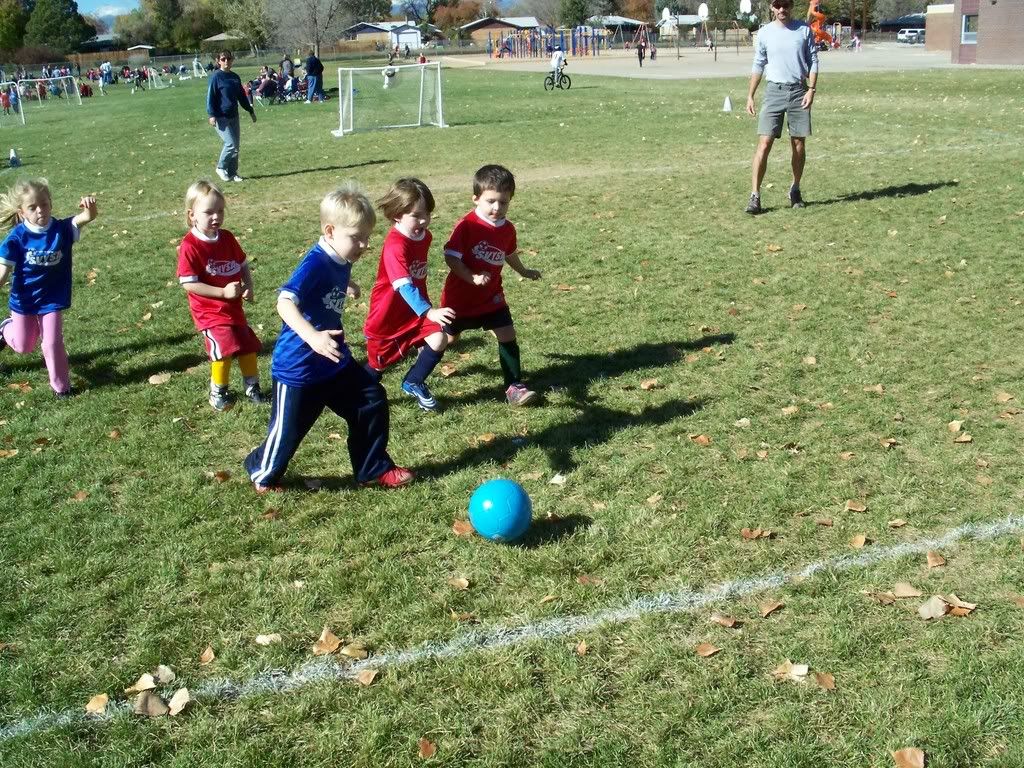 Tonight Connor and I went to a Fall Festival at our local high school. Connor played lots of games and got lots of candy and even a cupcake!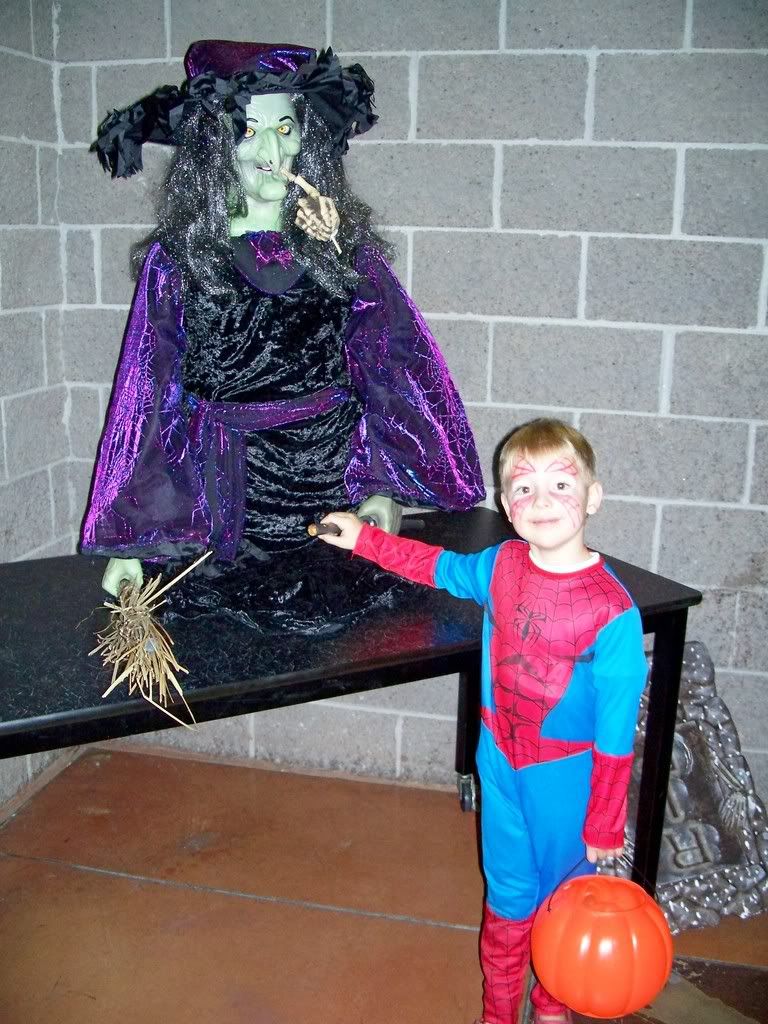 We went to the same event last year and only got about 5 feet into the "haunted hallway" before I made us turn around because I thought it might scare him too much. He remembers that very clearly and asked over and over again if he could go all the way through this year. I wasn't sure if he could handle it but was a bit more open to the idea since I think he understands the difference between real and pretend better this year. One of our neighbors, a high school girl, was handing out candy at one of the booths so we went to ask her how scary it was. She didn't think it was too scary and offered to take Connor through. The poor girl got stuck taking him through not once but FIVE times! He LOVED it and didn't want to stop! I went through with them the first time too and it really wasn't that scary - just a bunch of sheets hanging from the ceiling, strobe lights, spooky sounds, and an occasional high school boy dressed like a mummy jumping out at you or trying to grab your feet. :) They were really good about revealing themselves, though, so Connor could see that they looked scary but underneath all the layers they were really just big kids, nothing to be scared of!
We got free tickets to Anderson Farms so we're hoping to head there tomorrow! Just what you wanted, right, more pics of the boys with pumpkins? :)