Tuesday was a free day at the Denver Zoo so Jeremy took the day off and he and Logan went to see the animals while Connor was in school and I was at work. Logan especially loved the elephants, ducks and train!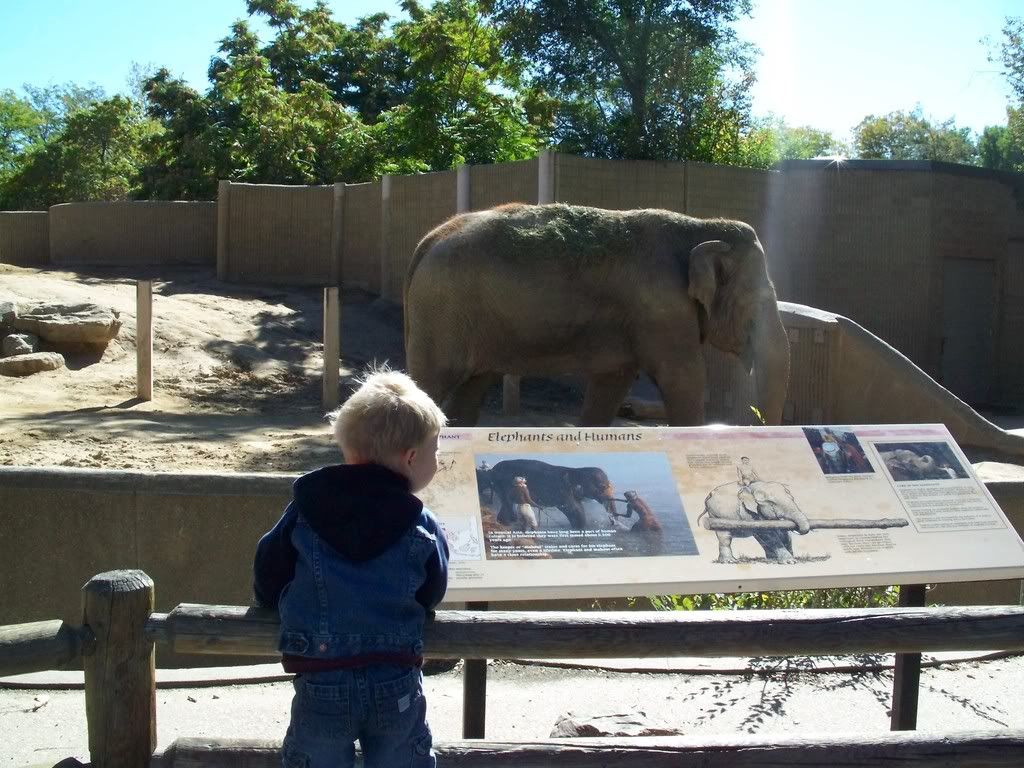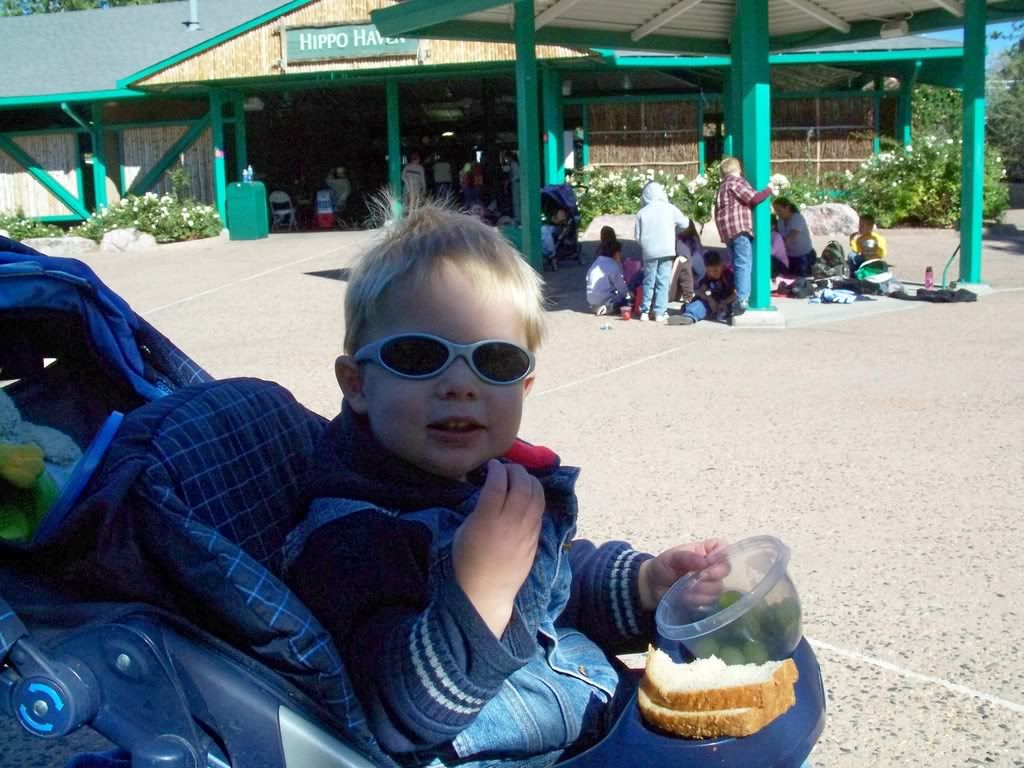 At Connor's soccer practice today the team lined up for a team picture. Coach Cindy is in the back and then from left to right are Micah, Keely, Connor, Sean, Amelia, Hannah and Grace!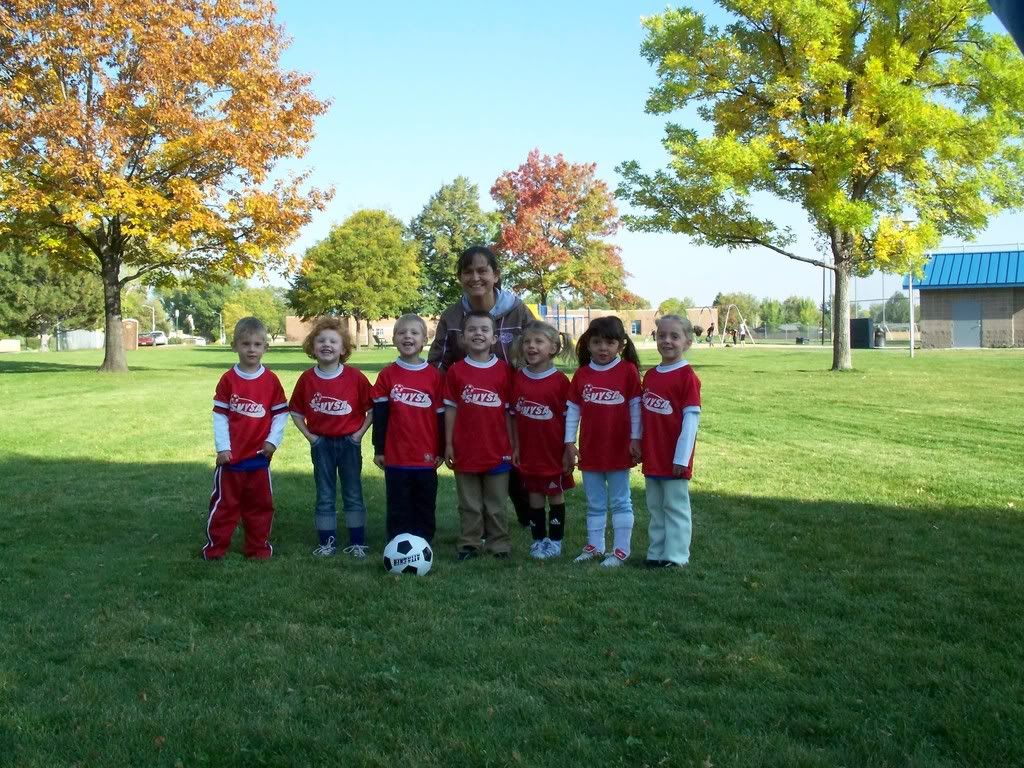 Since I bought the camera to soccer practice Logan wanted in on the photo ops too!