To give you an idea how busy I feel lately, these pictures were all taken on Saturday and I'm just now getting around to posting them. :) Better late than never, right?

On Saturday morning Jeremy took Connor to a free kids clinic at Home Depot and they put together a Fire Truck with a whistle. The lightbar on top detaches and is a wooden whistle - it's pretty neat! Jeremy started the nails and read the directions but Connor did most of the work and had a great time! He was very proud of himself.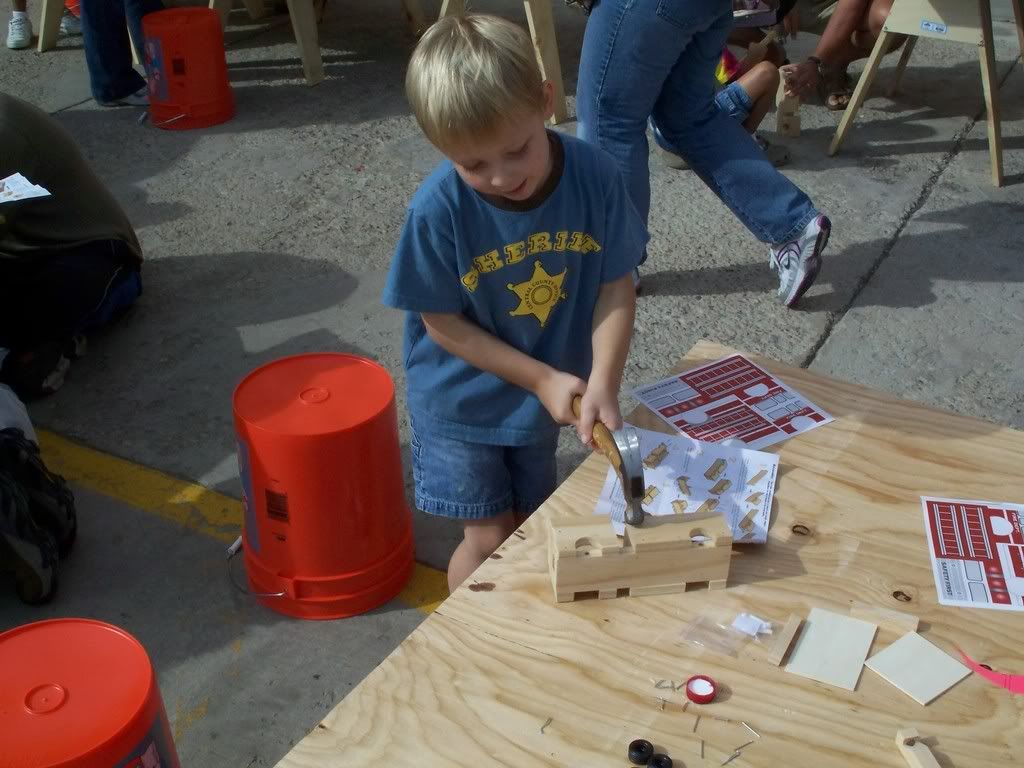 After the boys' nap we went to Rocky Mountain Pumpkin Ranch, our favorite nearby pumpkin patch. I love pumpkins so I could have stayed there all day :)

You have to love the tongue action Logan has going on in this one - obviously putting a lot of effort into lifting that pumpkin! :)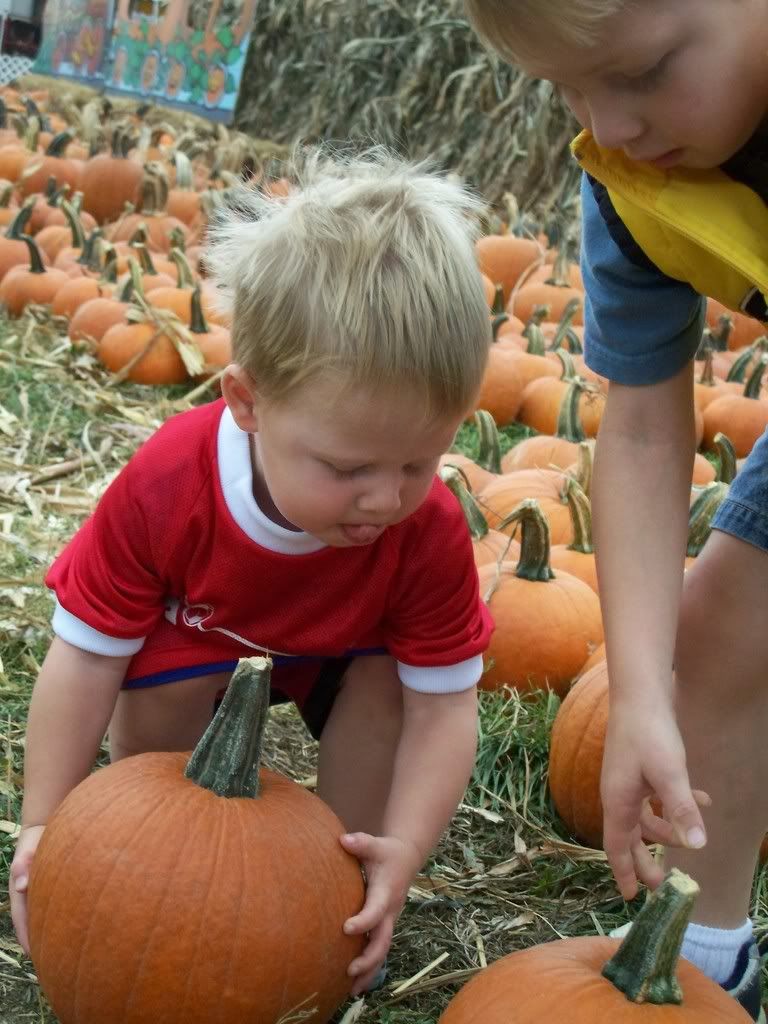 Posing with the pumpkins they picked out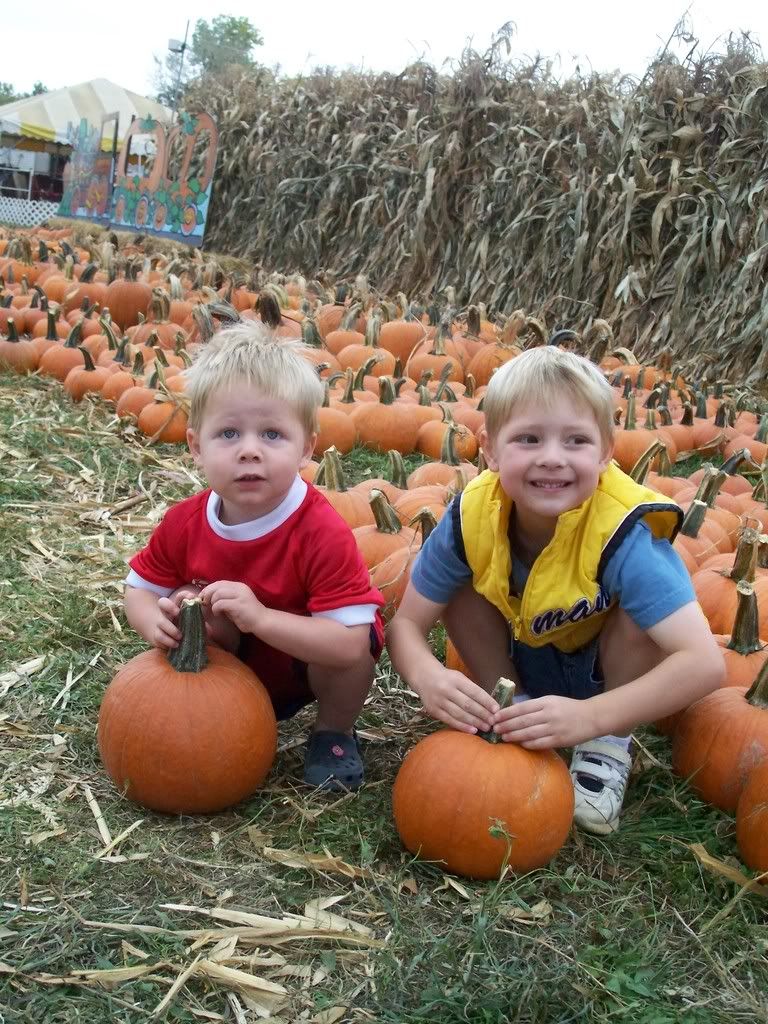 "Mom! Apple!" Uh, yeah, Logan calls pumpkins apples. I can't really explain it! Also, notice he has Connor's soccer jersey on. Connor didn't have a game that day but Logan pulled out the jersey out of the dryer while Connor was at Home Depot and insisted on wearing it for the rest of the day. Besides being a bit long it fits pretty well!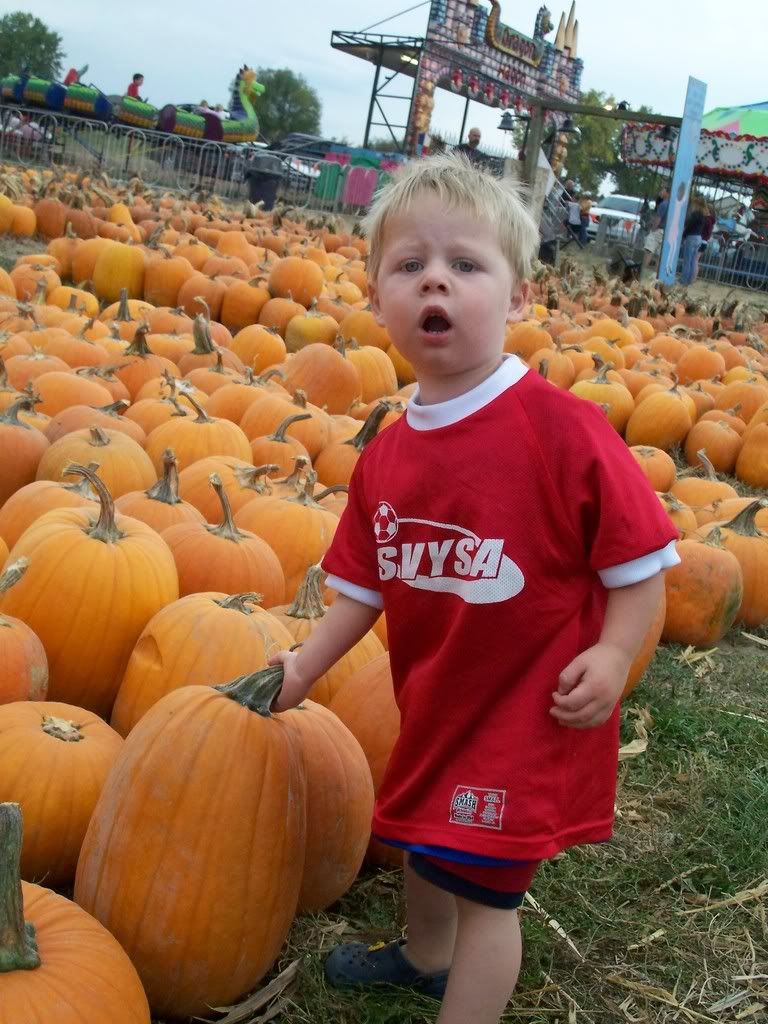 How far can he carry that thing?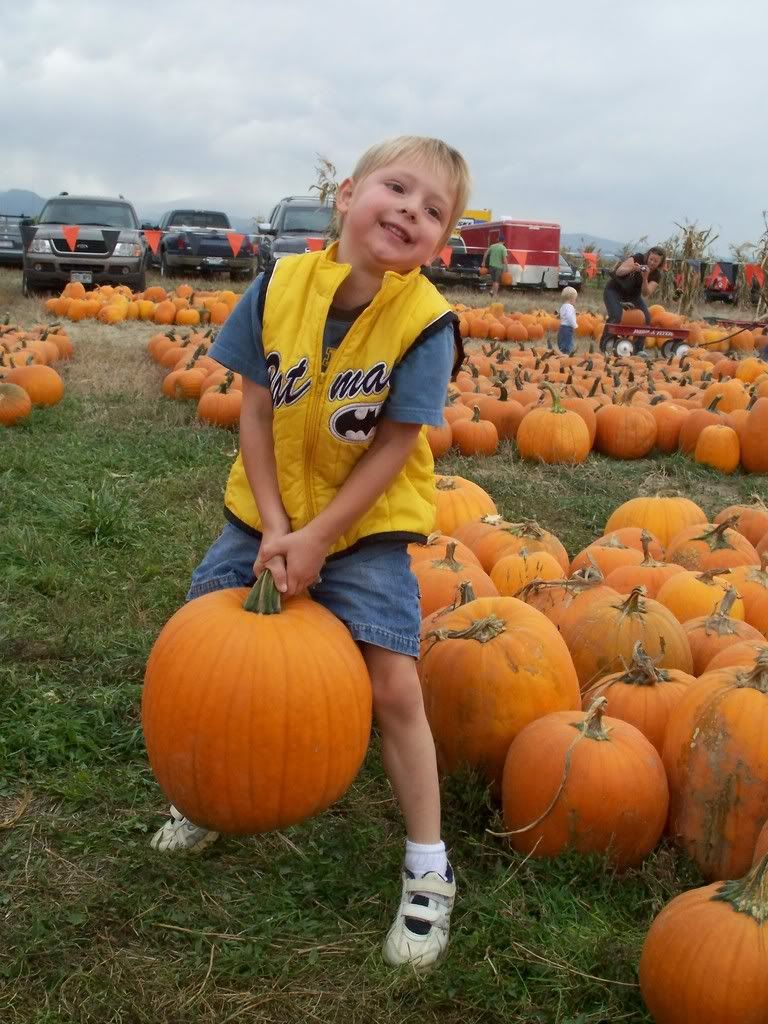 The best mode of transportation at a pumpkin patch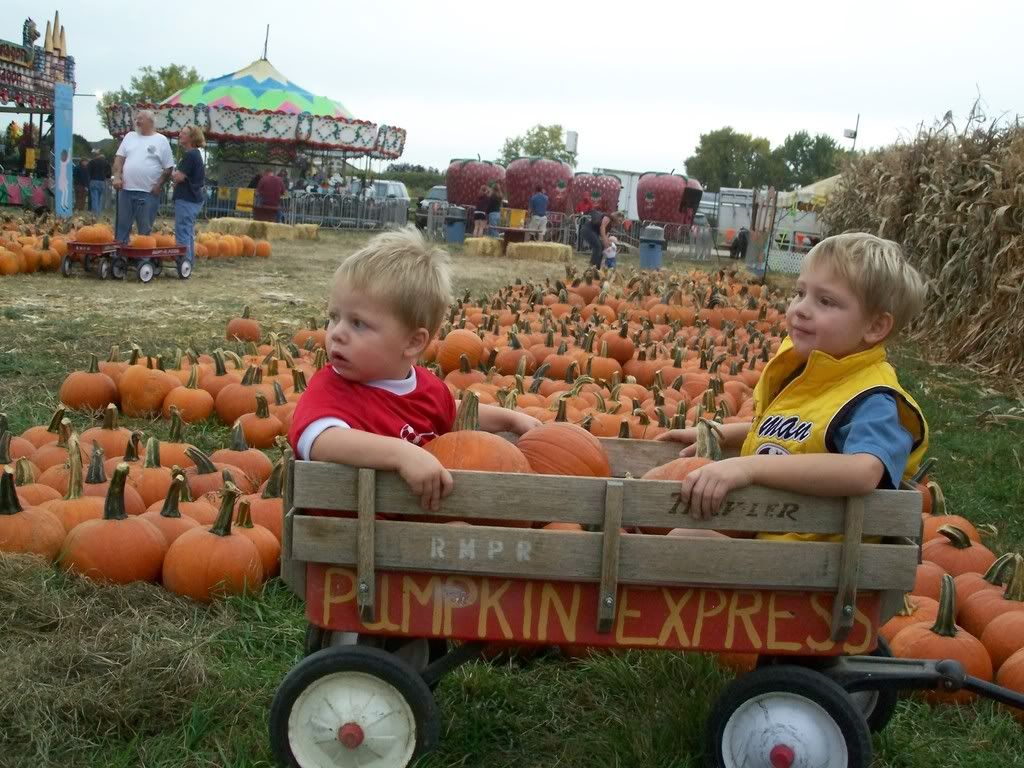 The "How Tall This Fall" sign. Compare this picture to previous years here.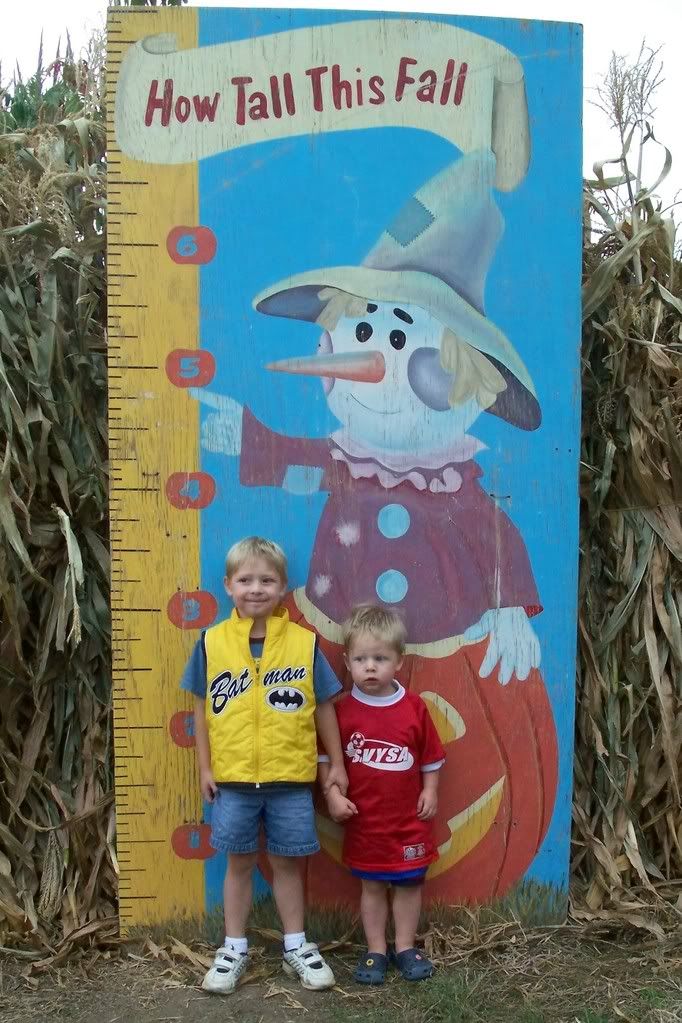 Logan loves goats so he stared at them through the petting zoo fence for quite a while! He didn't actually care to go in but wanted to watch them.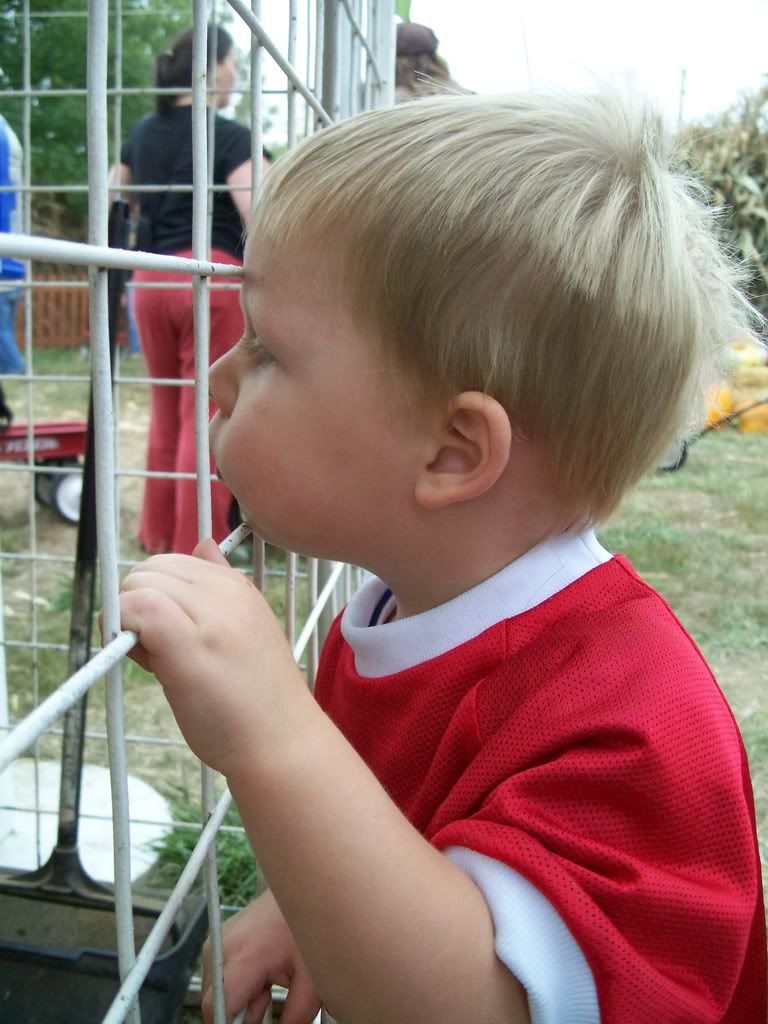 Yes, Logan is about to try to eat that piece of cornstalk in his hand. For the record, no, he didn't like it. At all. There were tears. :)



Yep, I'm the weird mom always putting my kids IN the huge boxes of squash. You should try it sometime...it's fun :)



My three big winter squashes :)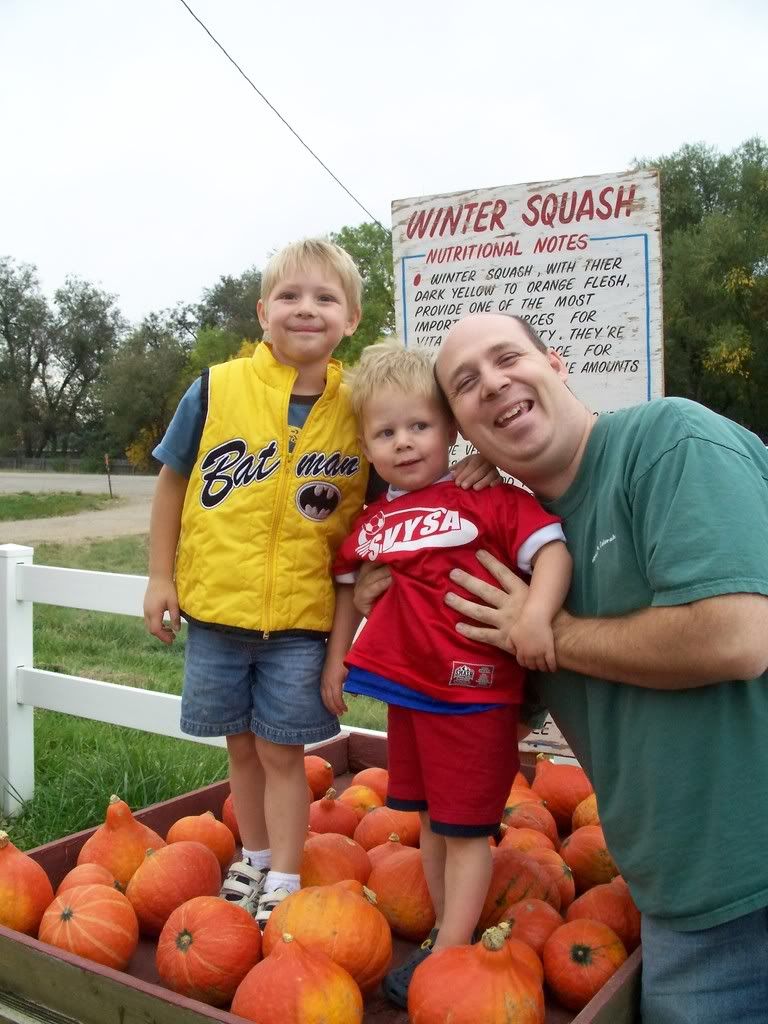 Connor with the gourds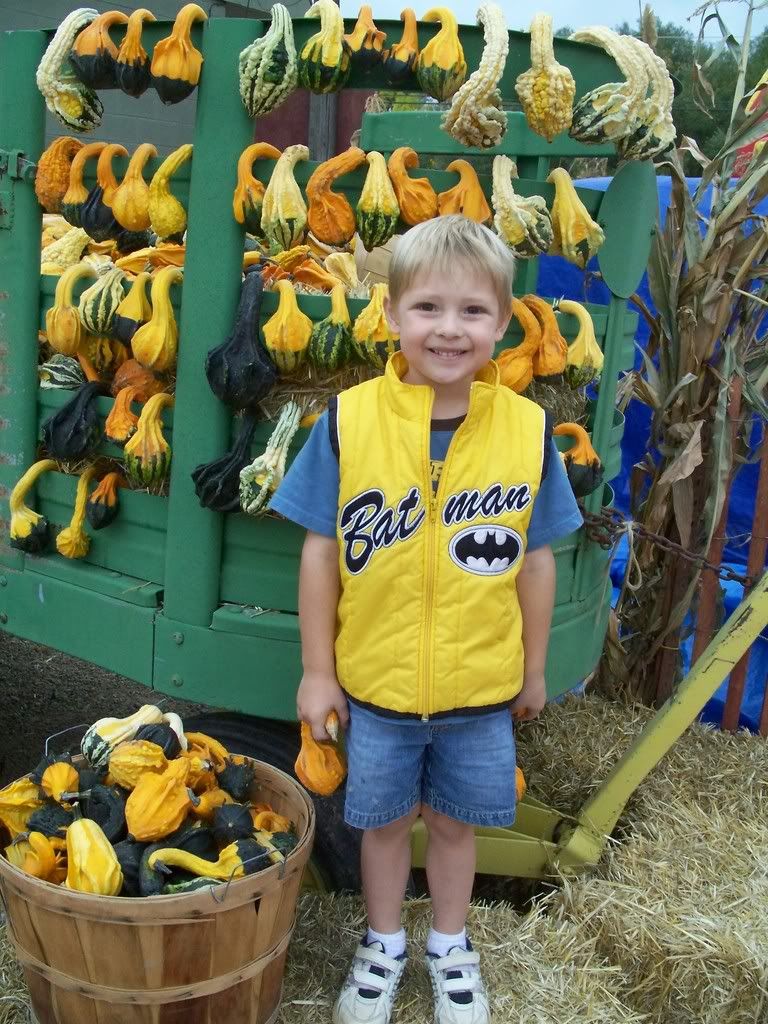 When we got back to the car Logan wanted to drive home. Look out!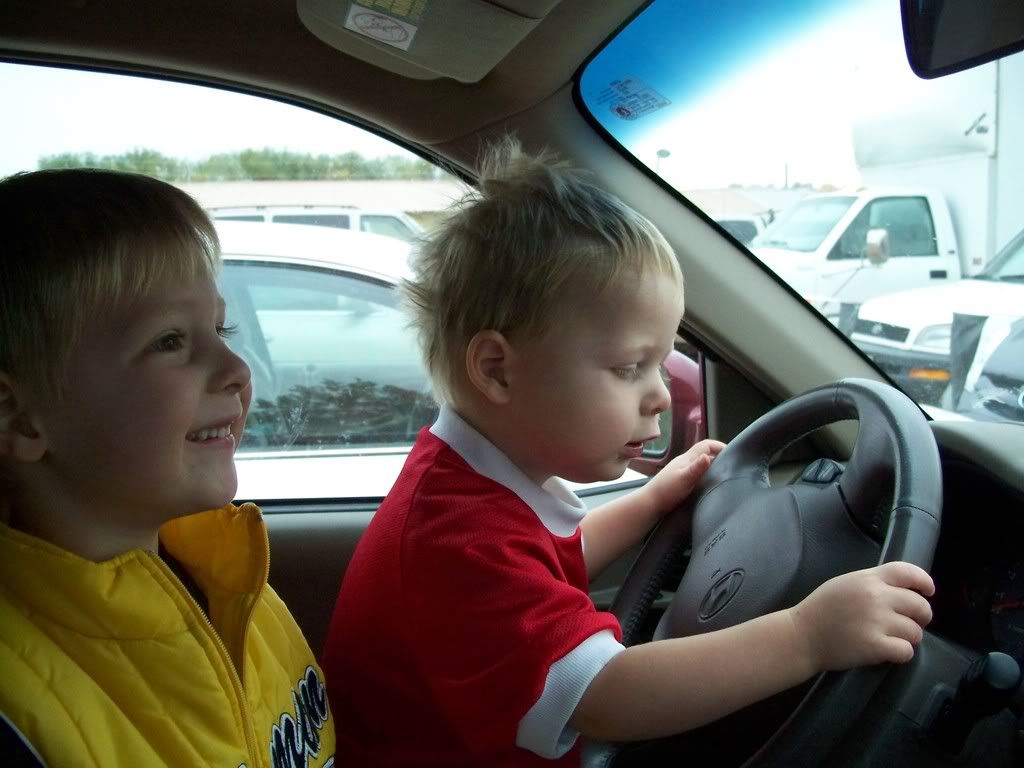 In case you want to look back fondly at our pumpkin patch adventures of the last two years, check out the links below. I joke that we have more pictures of our kids at pumpkin patches or in the leaves than any other location including our home but it might actually be true :)
2006 #1
2007 #1
2007 #2
2007 #3