We drove up to the mountains today to enjoy the fall colors. We went for two short hikes and had lots of fun! Logan especially liked chasing Connor down the trail :)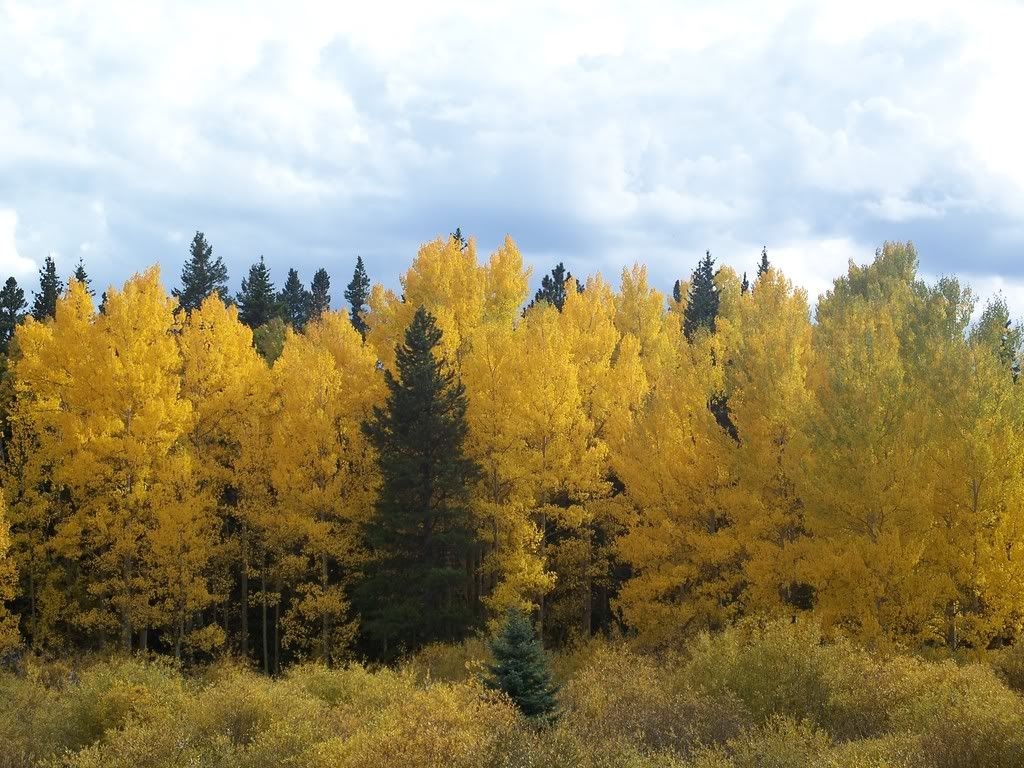 One of our walks was around Sprague Lake in Rocky Mountain National Park



Every time Logan saw a rock larger than himself he would hug it and say "Happy....Heavy..." It looked like he was trying to pick them up :)



Connor doesn't really care where he is, he just loves posing for pictures!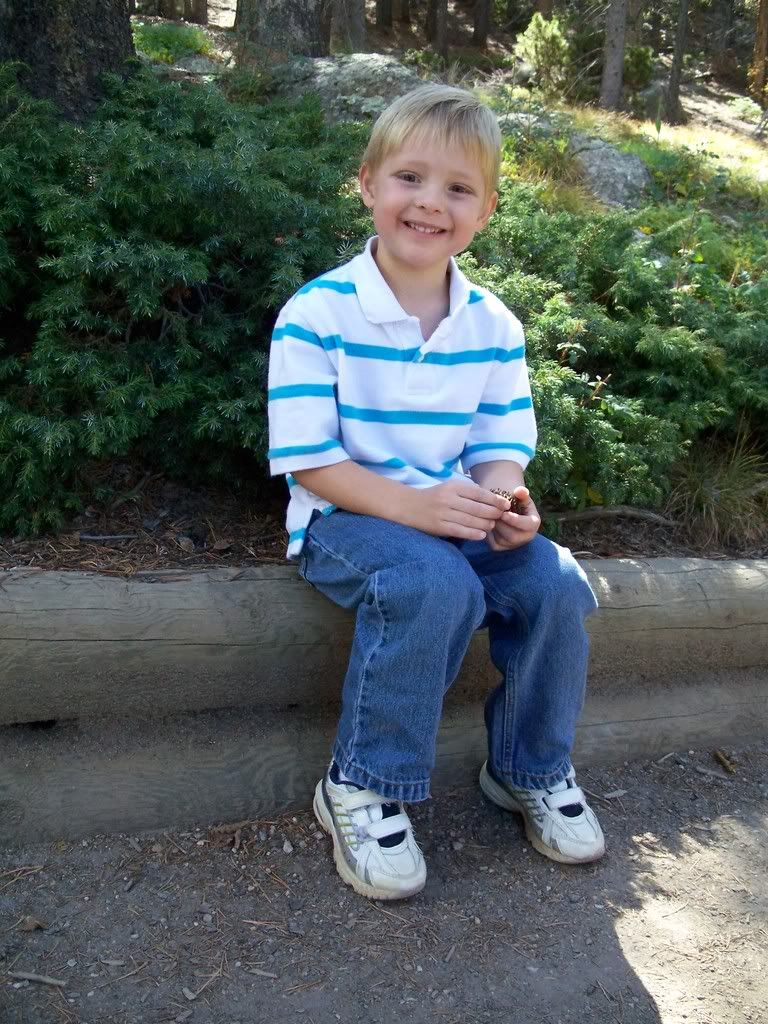 We were a little tripod-happy today so amazingly there are lots of pictures of all 4 of us together! Perhaps one will be worthy of a Christmas card :)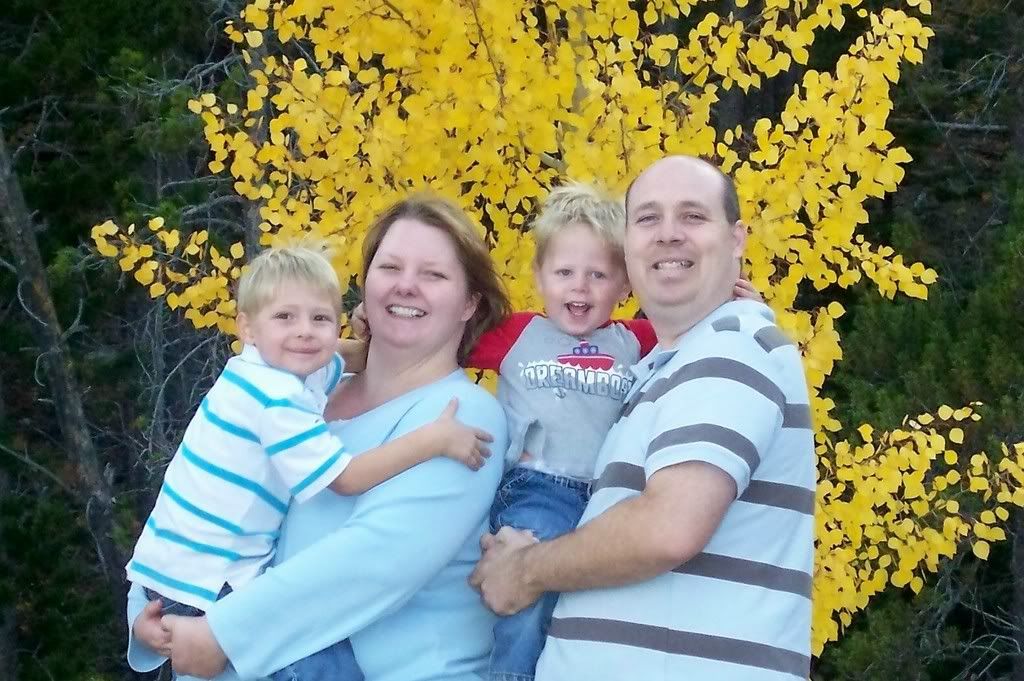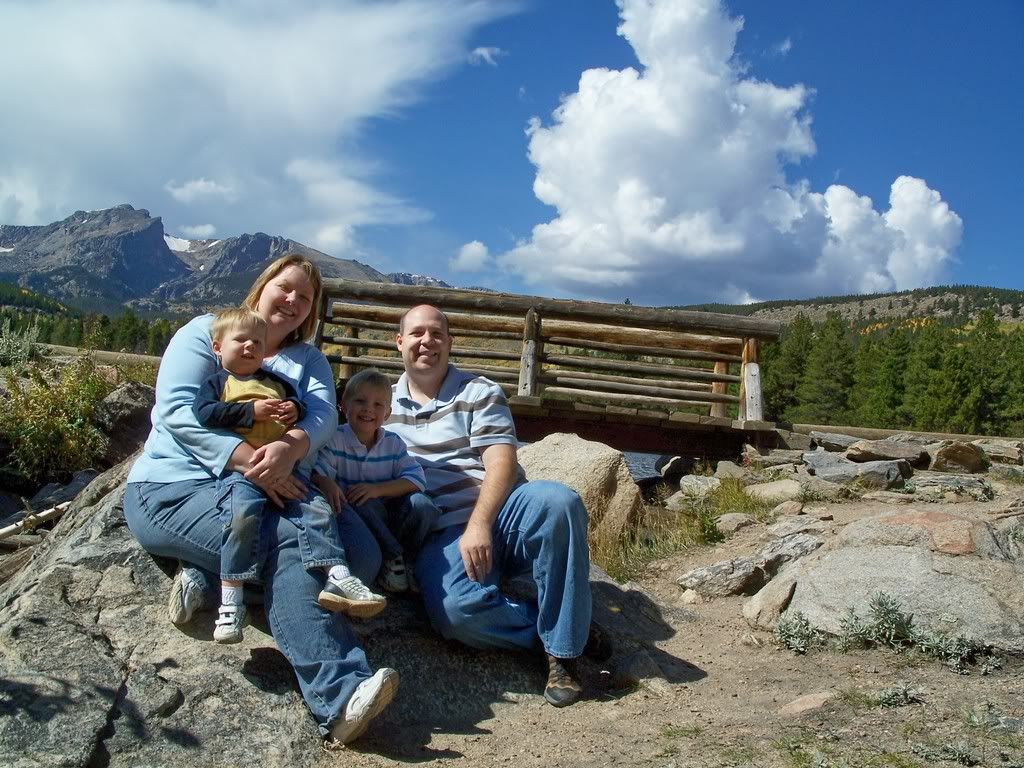 This looks so peaceful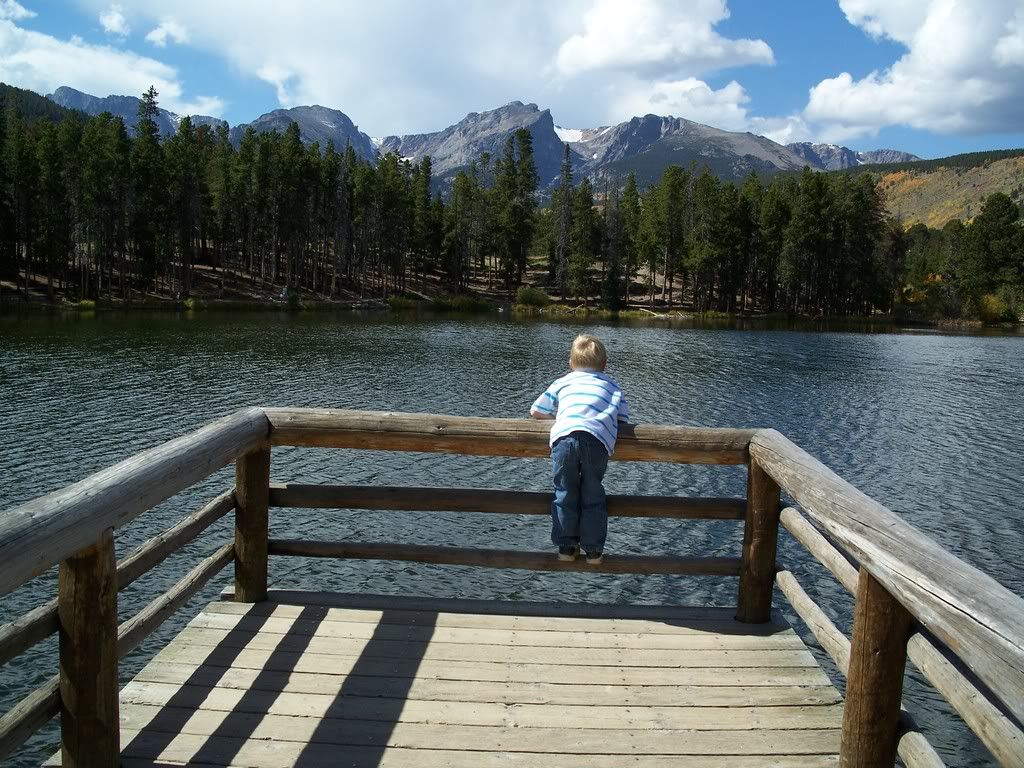 I love this one!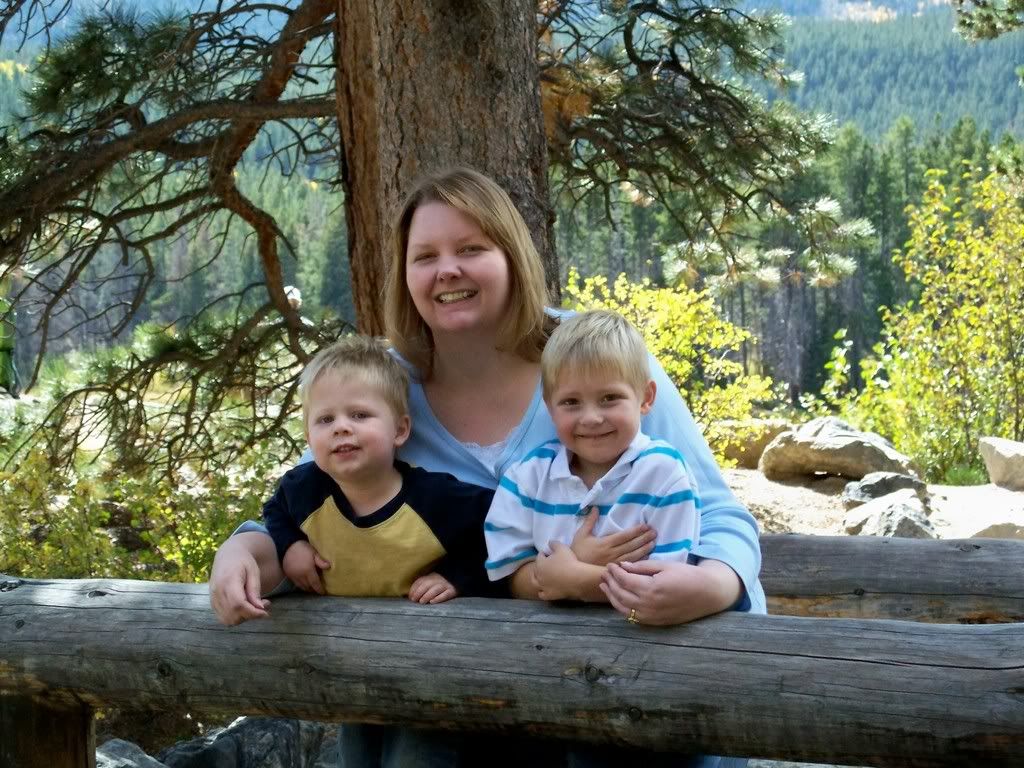 And just in case you thought the whole day was sunshine and aspen leaves, here's a shot of the one big meltdown Logan had today! We still have no idea why he was throwing a fit - he was crying, jumping up and down and screaming for no apparent reason other than to remind us that he is two years old! :) Luckily it was over quickly...