We had a relaxing Labor Day weekend. The boys went for quite a few bike rides and today we played in the water in the backyard to cool off a bit. Our regular camera is still broken but we found our old one so here are a few pics from it!


Taking a break from the fun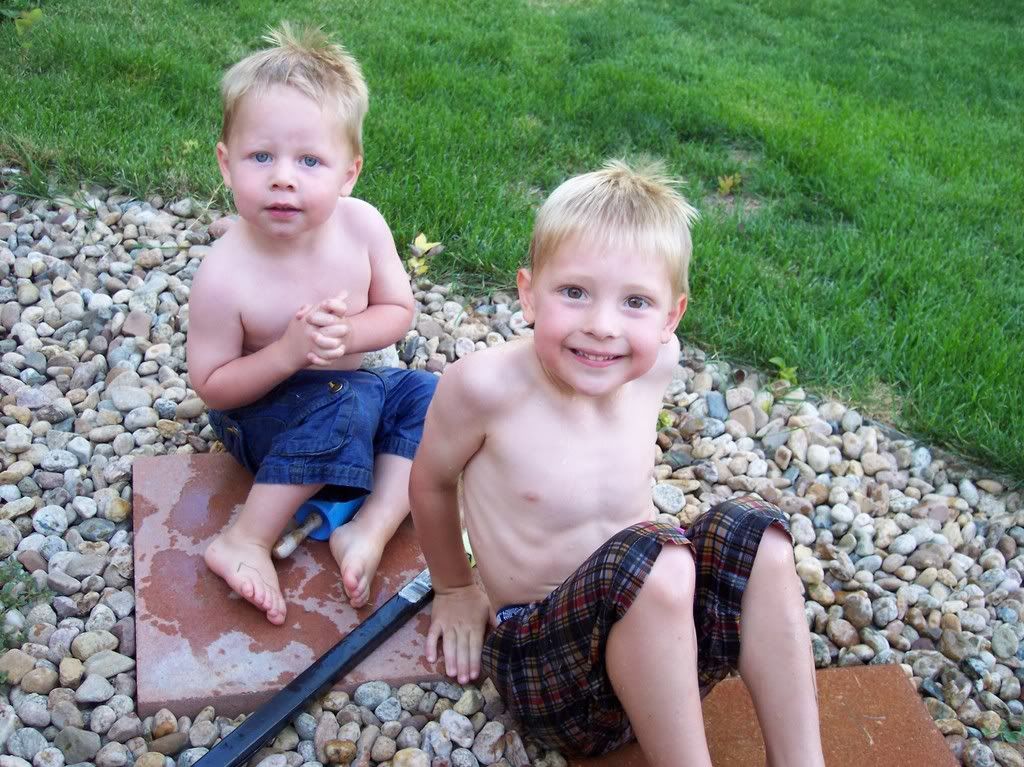 Funny faces



This one isn't a great shot of Connor but Logan's eyes look really blue in it so I had to include it too :)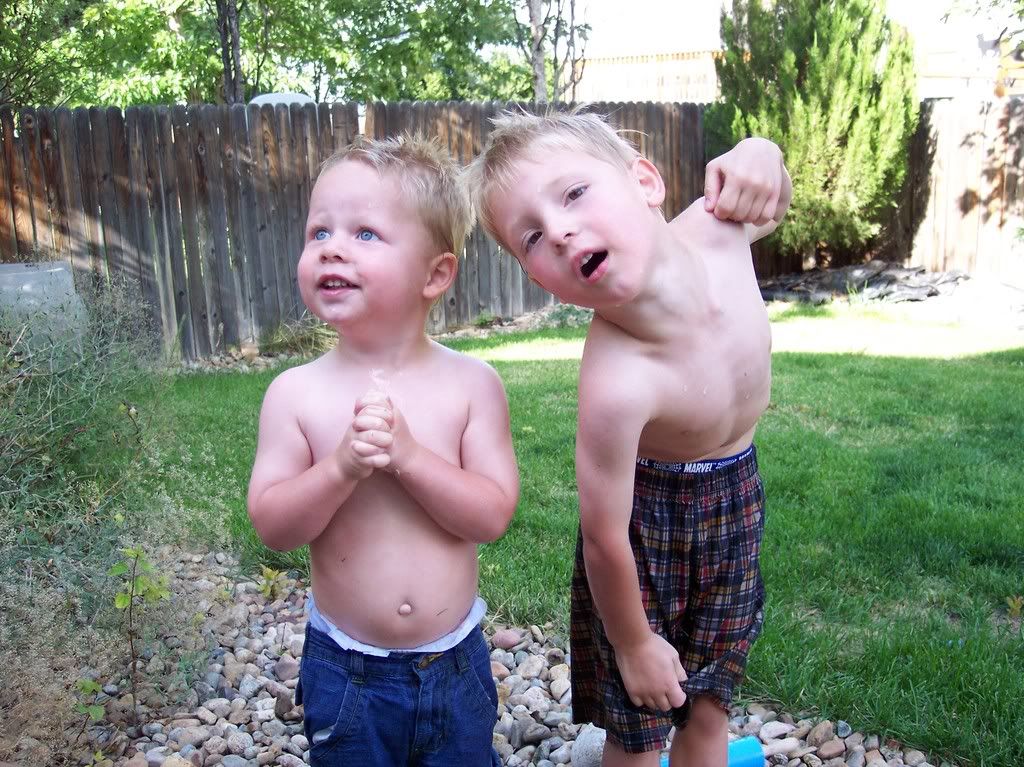 And a few tidbits from the last several weeks...
Connor's favorite show to watch with Jeremy is Wipeout. Have you seen it? Each time he gets to watch it he asks Jeremy the same line of questions...
"Daddy, can you run?"
Yes...
"Daddy, can you jump?"
Yes...
"Daddy, can you swim?"
Yes...
"Daddy, can you spin around?"
Yes...
"Daddy! You could go on Wipeout!!"
No... :)
Connor's really up on current events though he doesn't entirely understand it all or remember all the details, of course. For example he saw a picture of US Olympian Tyson Gay the other day and said "Mommy! It's Rock Obama!" :)
Ever since the tornado siren we experienced a few weeks ago Connor has been fascinated by storms - what causes them, where they are, what they do, etc. So when Gustav started approaching land we watched a bit of the coverage and talked about it A LOT. Now both boys enjoy spinning around in circles in the living room and falling down. Connor asked to pray with me for the people in the storm and said "Dear God, please watch out for the people in the hurricane. Don't let it hurt their homes. Amen. Oh wait, Mommy, I'm not done, close your eyes. Dear God, please don't let the hurricane hurt anyone. Amen. Wait, I forgot something. Dear God, please don't let the hurricane hurt anyone's lawnmower because when they go back they need to mow their grass. Amen. Ok, that's it." :)
If you've spent any time with Logan you know how attached he is to several stuffed animals, the most important one being a yellow duck. Lately if one of us is telling him no for some reason, he whines for the other parent first but if the other parent isn't there or isn't immediately sympathetic (you know, cause he's probably not supposed to be doing whatever it is he was doing), he'll whine for his duck instead :) It's hard not to laugh when he does it!