...but I'm blogging. Forgive me if there are typos or ramblings :)
Logan has found a new place to sit



We went to ArtWalk again tonight (see here for pics from last time) and our first stop was, of course, the wonderful face painter! This time Connor chose a spider (or "pider" as he says)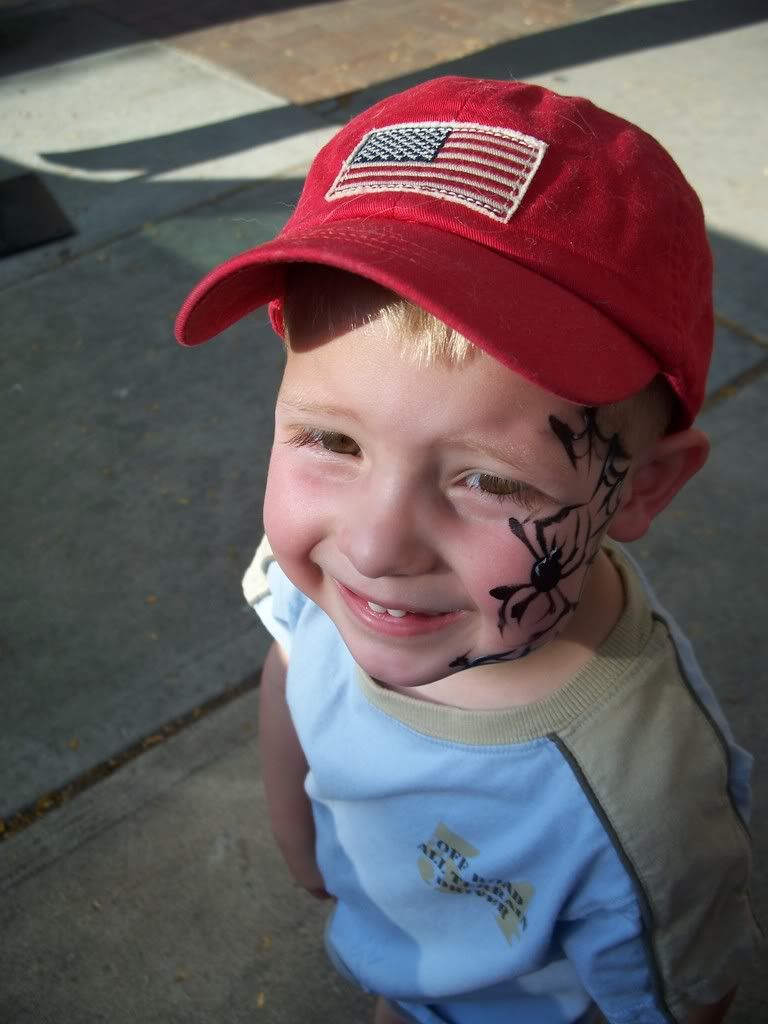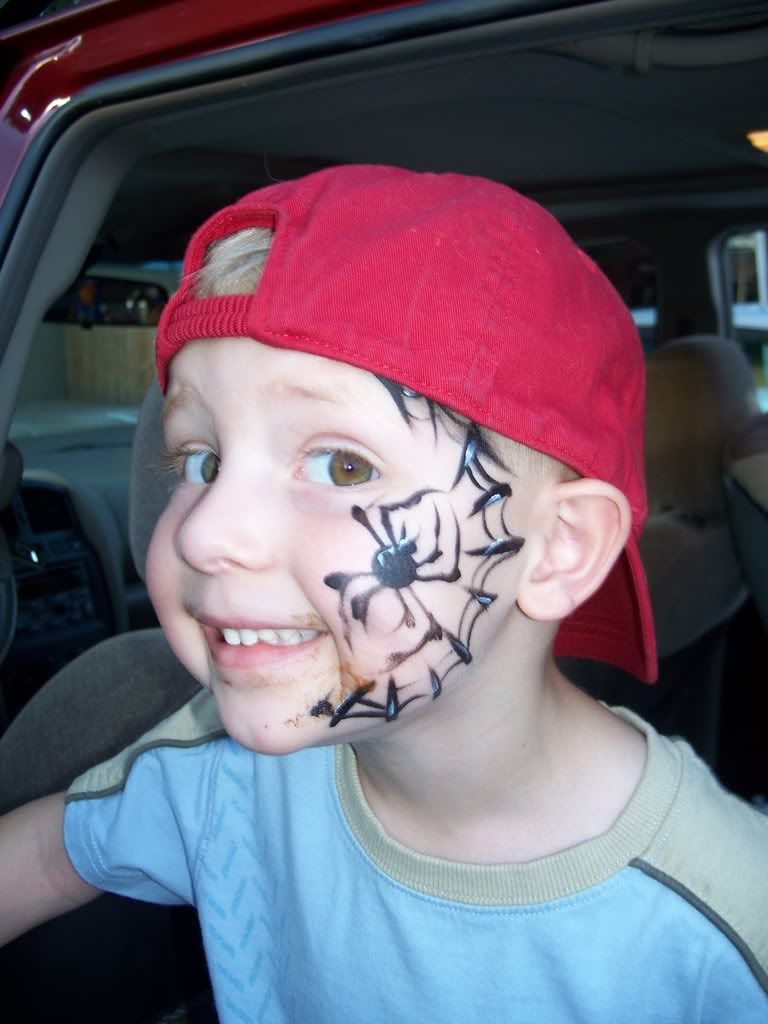 We couldn't leave Logan out - he had to get a spider too! It's his first face painting or, hmmm...arm painting I guess :)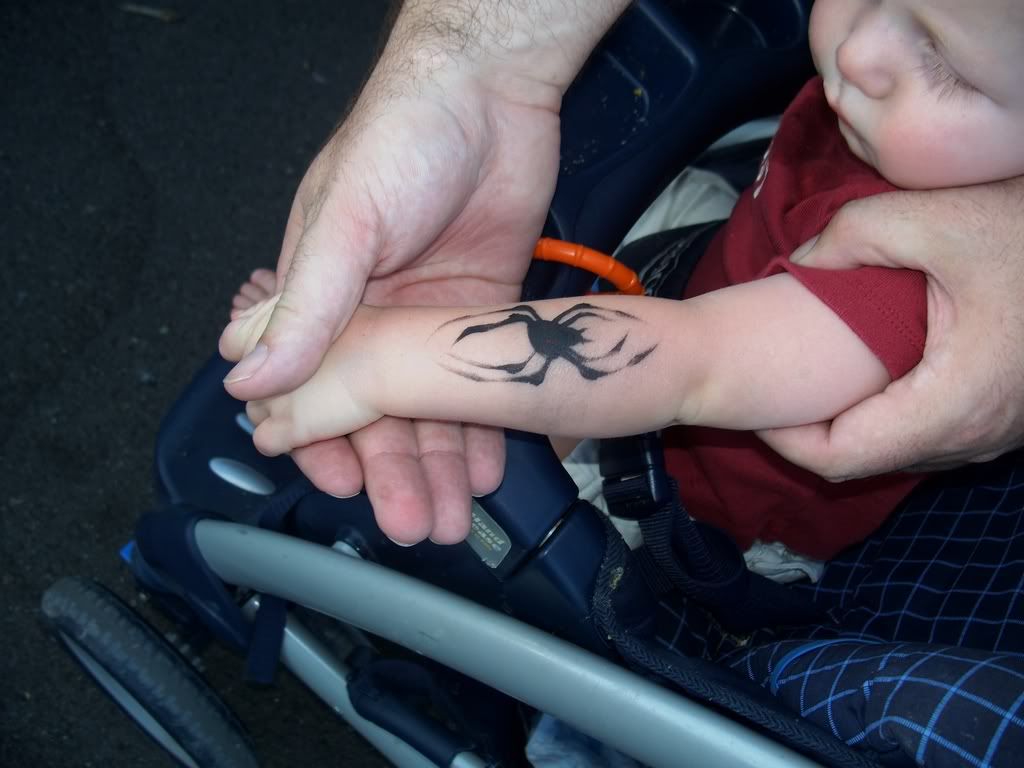 We also painted tiles at Crackpots again. Connor loves to paint!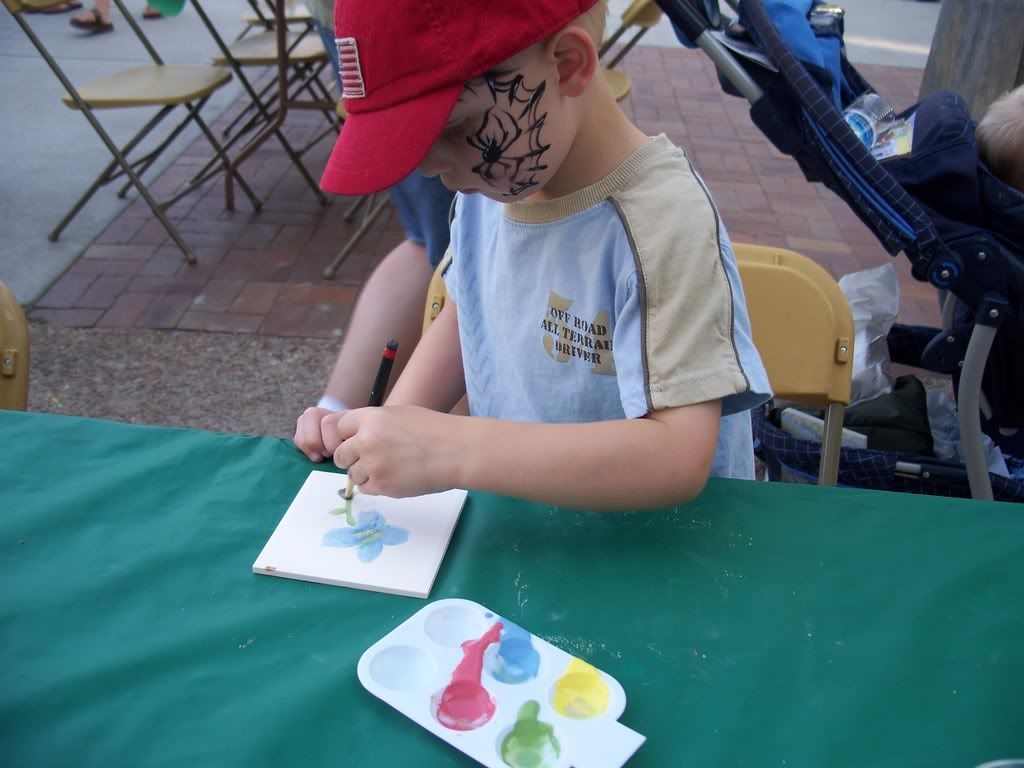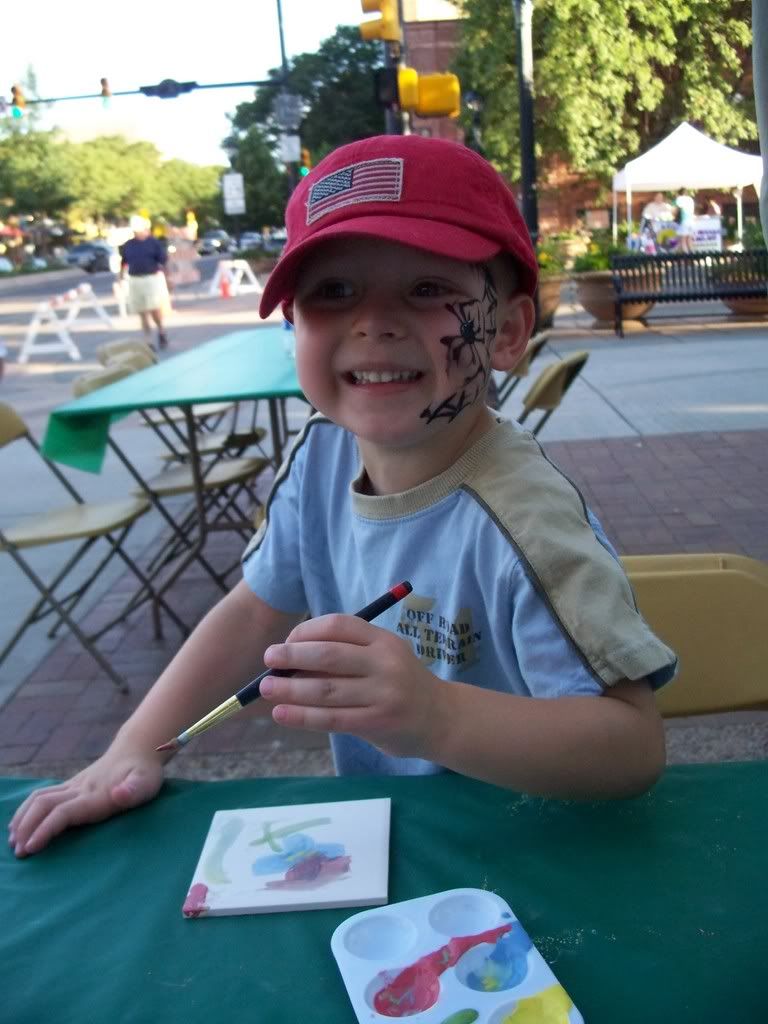 I just couldn't stop myself from taking this photo - it made me laugh out loud that someone spelled Stracciatella and raspberry correctly but messed up "water" :)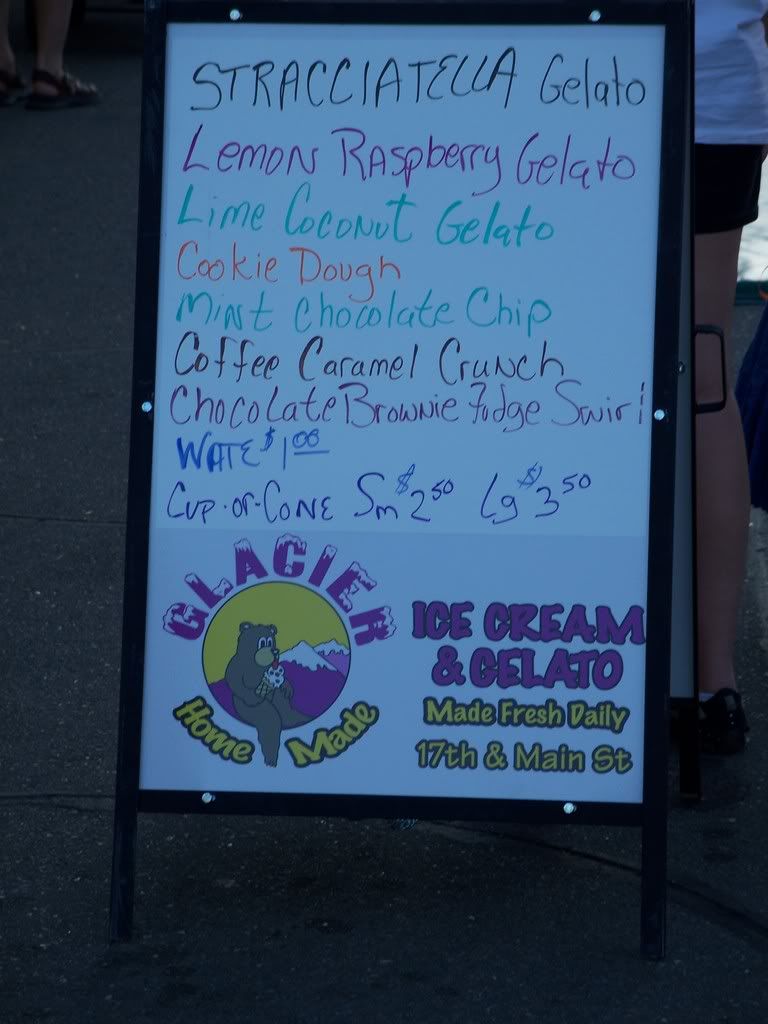 Here's Logan eating his favorite snack (Gerber Crunchies) and showing off his spider!