We had a busy, fun-filled, HOT weekend!
First, a picture of Logan. Whenever we change his diaper on our bed, he wiggles free and plops himself down on our pillows and laughs hysterically.

He thinks it's so funny to be on Mommy and Daddy's bed!

On Saturday morning Jeremy and Connor got up bright and early and went to watch the hot air balloons take off from Roger's Grove as part of the Rhythm on the River festival. They also ate yummy pancakes! Then it was off to swim class for both Connor and Logan. Connor has moved up to the Alligator class now and it's a bit more challenging than the Turtles but he did well! The teacher said he needs to focus a bit more but I'm afraid that's just Connor - he's too busy to pay attention! :) Logan had fun in the infant class too. Afterwards we went back to Rhythm on the River...

Here's Connor playing on the city trucks (they had a trash truck, recycling truck, fire engine, street sweeper, snow plow and construction vehicles all for the kids to climb on!)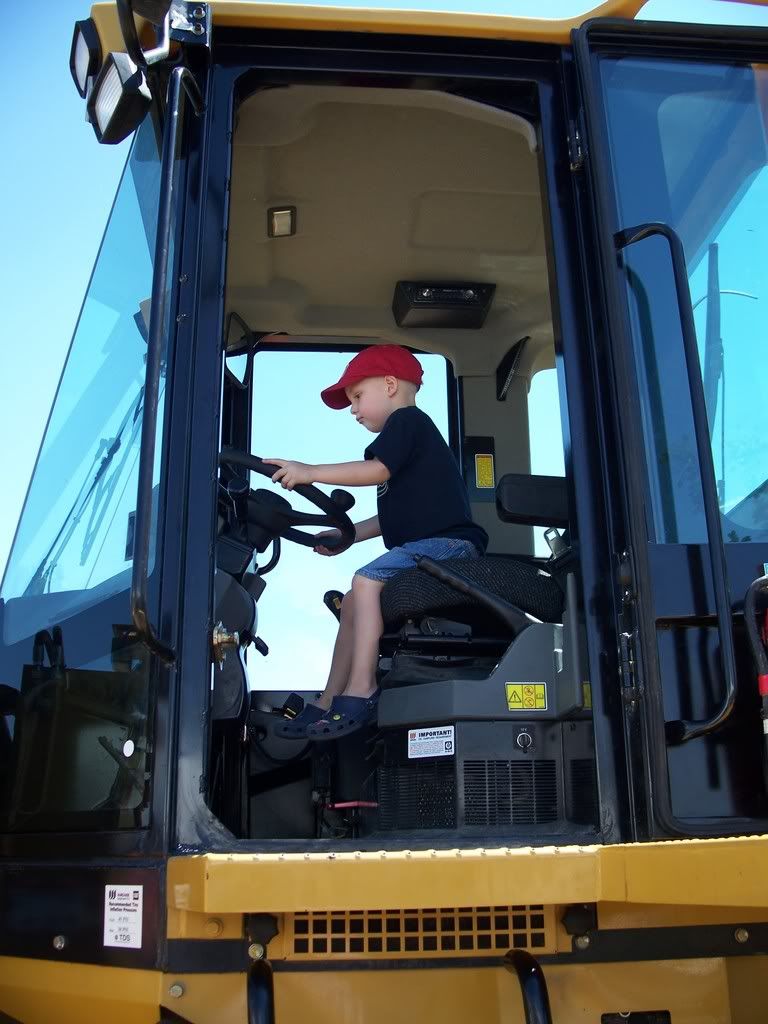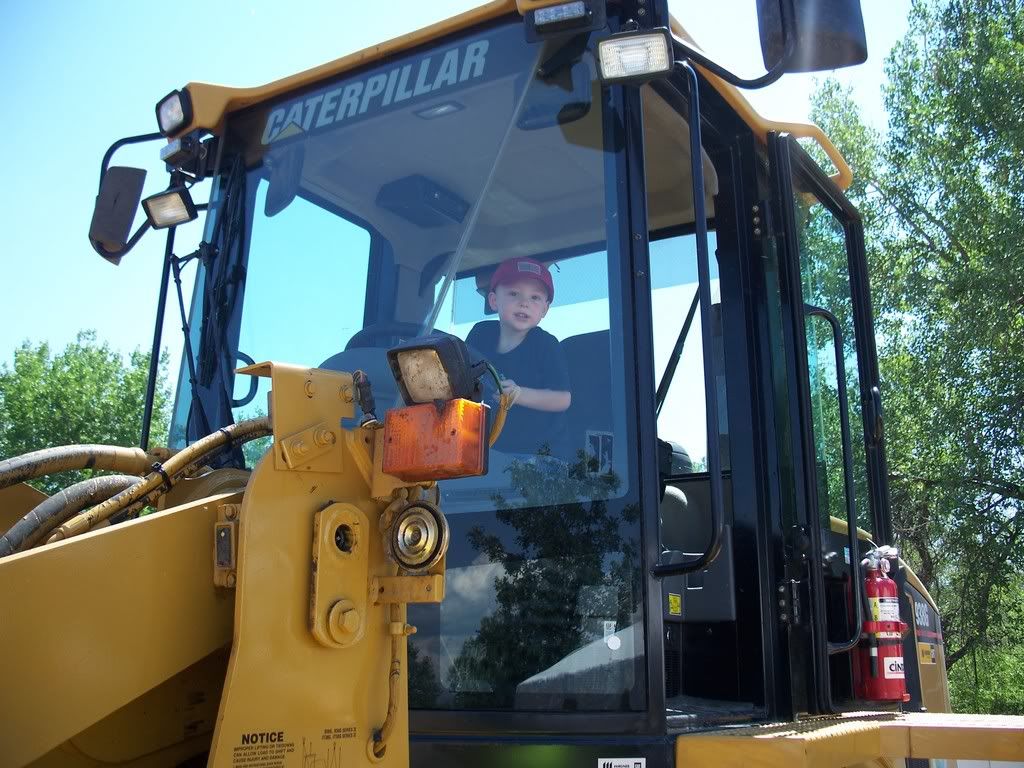 This is what Logan thought of the whole thing (the swimming tuckered him out!)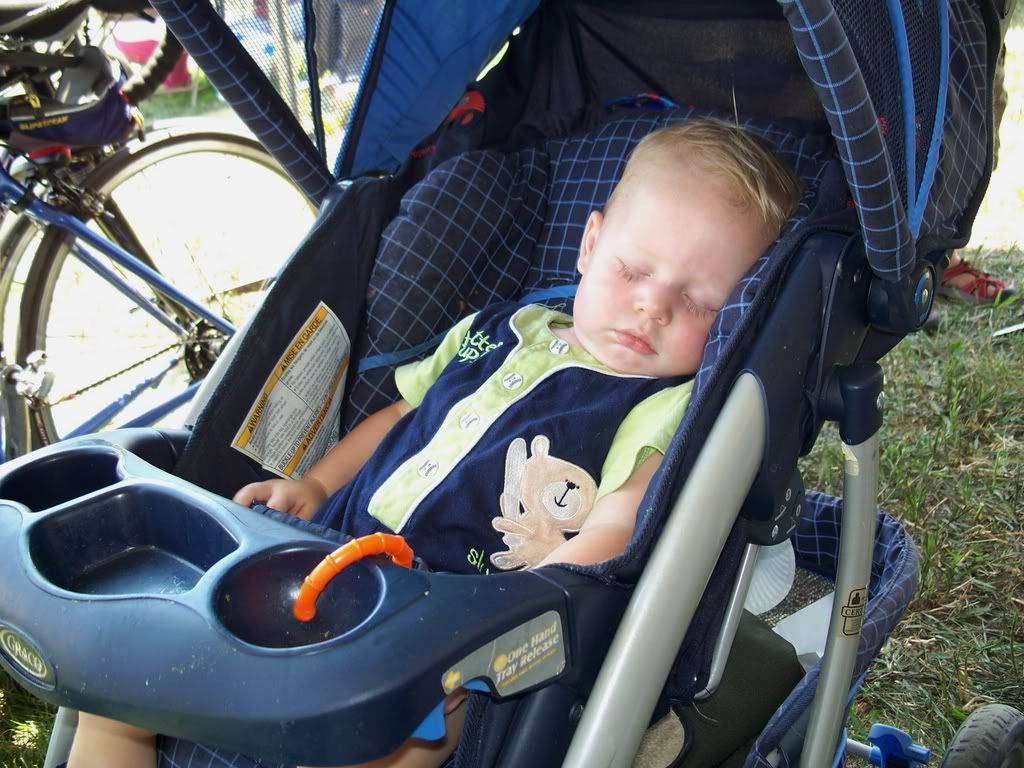 Connor ate a piece of pizza that was bigger than his head!



There was a lot to do - jumpy castles, many art activities, great music and this swing ride...



Connor got to use his Longmont water bottle to free a $1 coin from a huge slab of ice!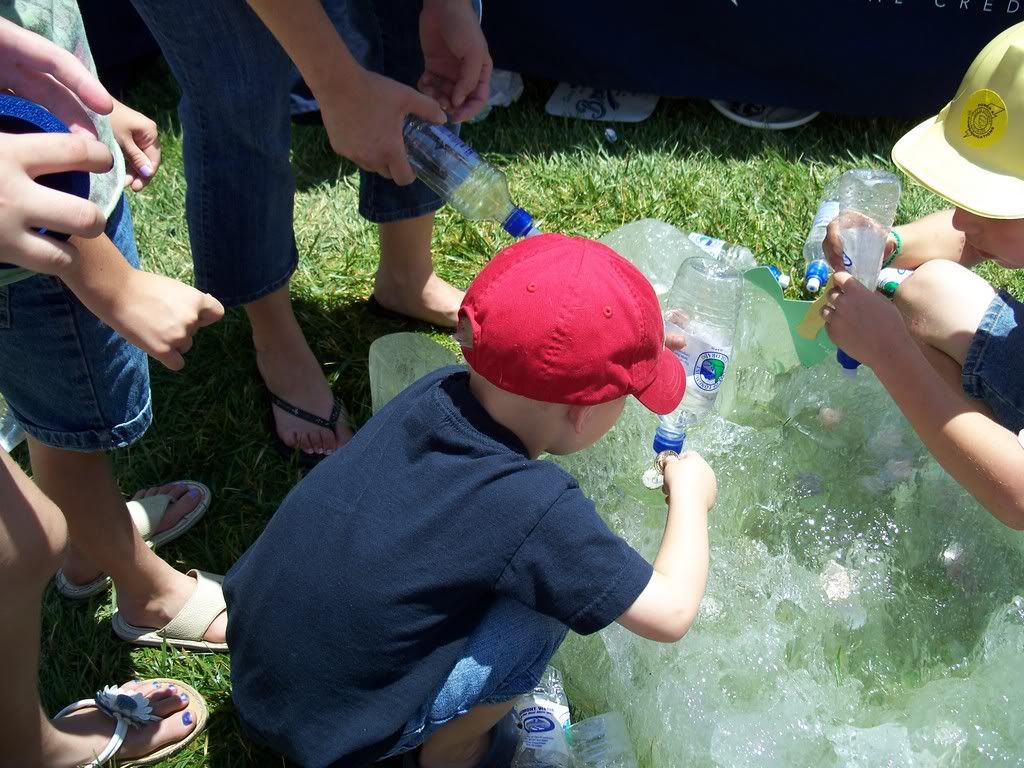 Connor and I also went to the Longmont Outdoor Cinema on Saturday night to watch Over the Hedge. Connor loved it!
We were on the go from sun up to past sun down yesterday (or would that be son up to son down?) but we all had a great time!
This afternoon we went to the Kanemoto pool and both Connor and Rhyann were so great in the water! They usually go under but only when prompted or kind of by accident when jumping in but today they were going under A LOT and were having a ball doing it! They went down the slide, jumped in off the side without us catching them and even opened their eyes under water. Somehow one day in the Alligator class has really stepped up their swimming skills! We were all amazed!