Yesterday was a busy one - swim classes for both boys, the Butterfly Pavilion and the Longmont Outdoor Cinema!

Here's Connor looking at Rosie the tarantula. He was brave enough to touch it but not to hold it. Can't say that I blame him :)



Papa and Connor watching the butterfly release



Connor pretending to be a spider



Crawling through the honeycombs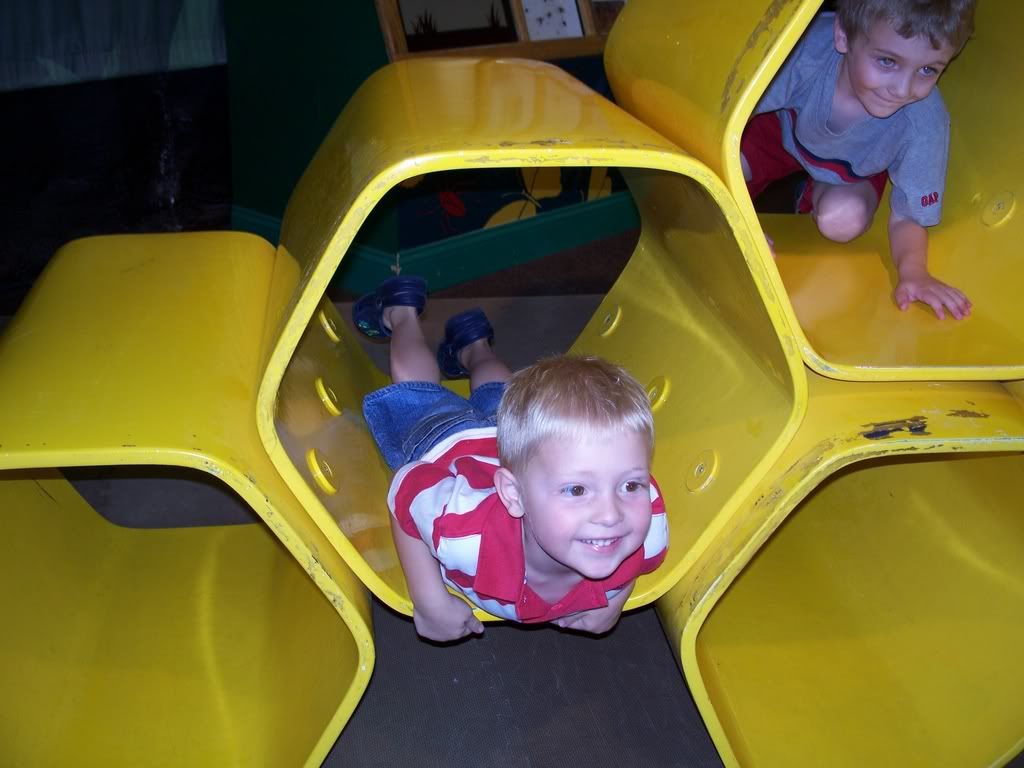 Logan and Daddy



Afterwards we went to Buffalo Wild Wings for an early dinner and Connor enjoyed playing around the nearby fountain

Later Connor and I went to see Flushed Away at the outdoor cinema. It was hilarious! :) We both had fun.
Today we have a friend's birthday party and a barbecue to attend - another busy day! And tomorrow is the big #1 for Logan. :) There are sure to be pictures of his frosting face posted soon! :)