Logan had a great birthday! We went to Kiddie Kandids around lunchtime for pictures and they turned out wonderfully - I will post them tomorrow (the CD is downstairs and it's midnight - call me lazy). Dinner and cake with our family was fun, as you'll see below!
It started out innocently enough...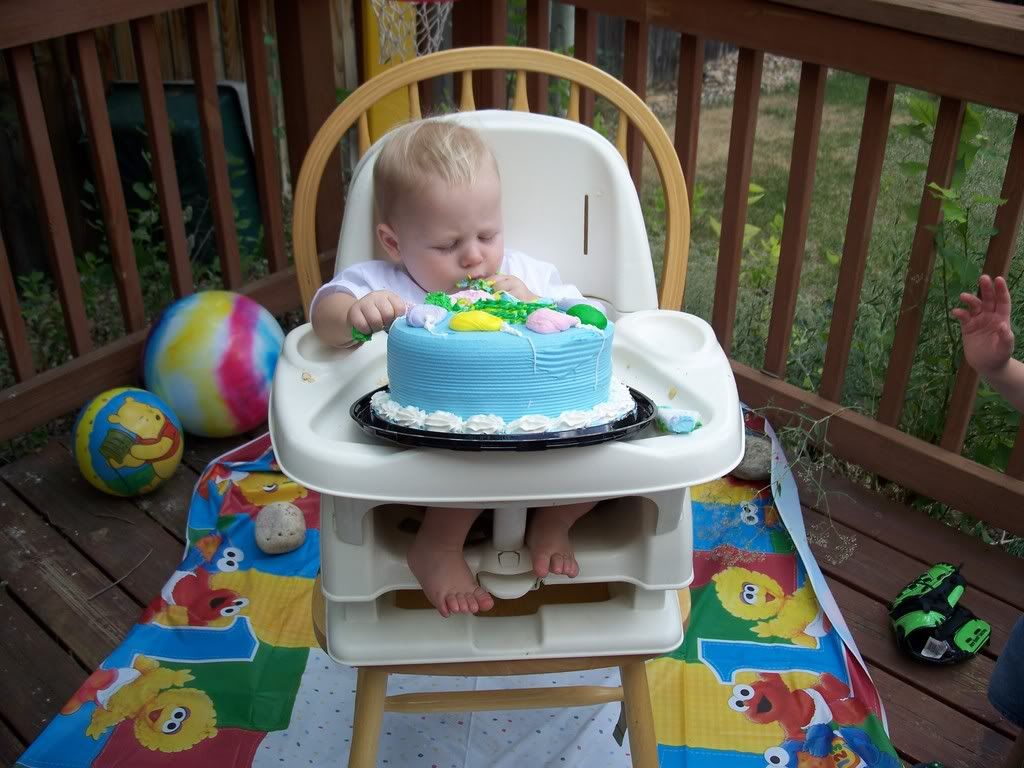 Logan immediately liked the frosting and Connor tried some too...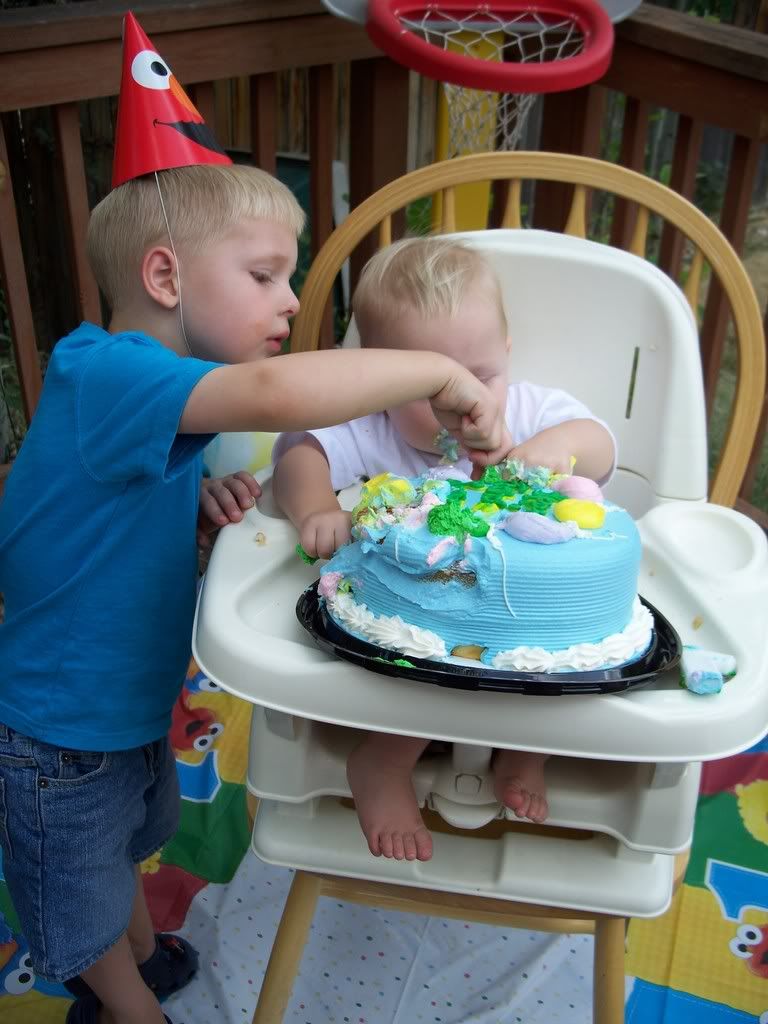 This is reallllly good...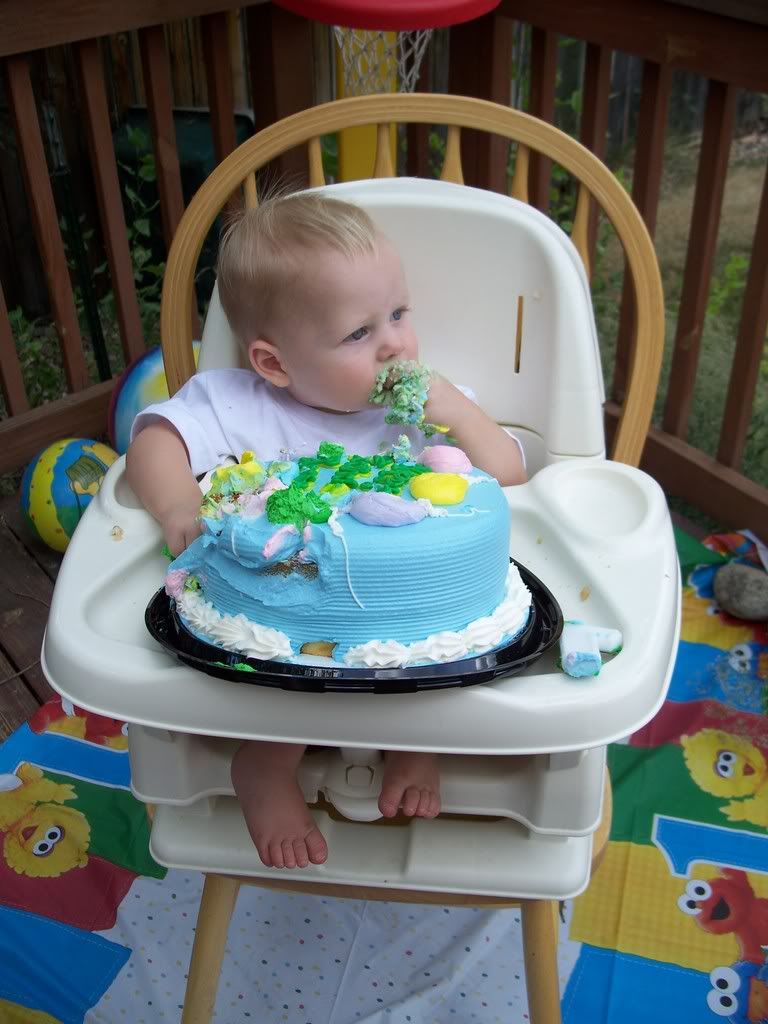 Do you mind? I'm trying to eat here...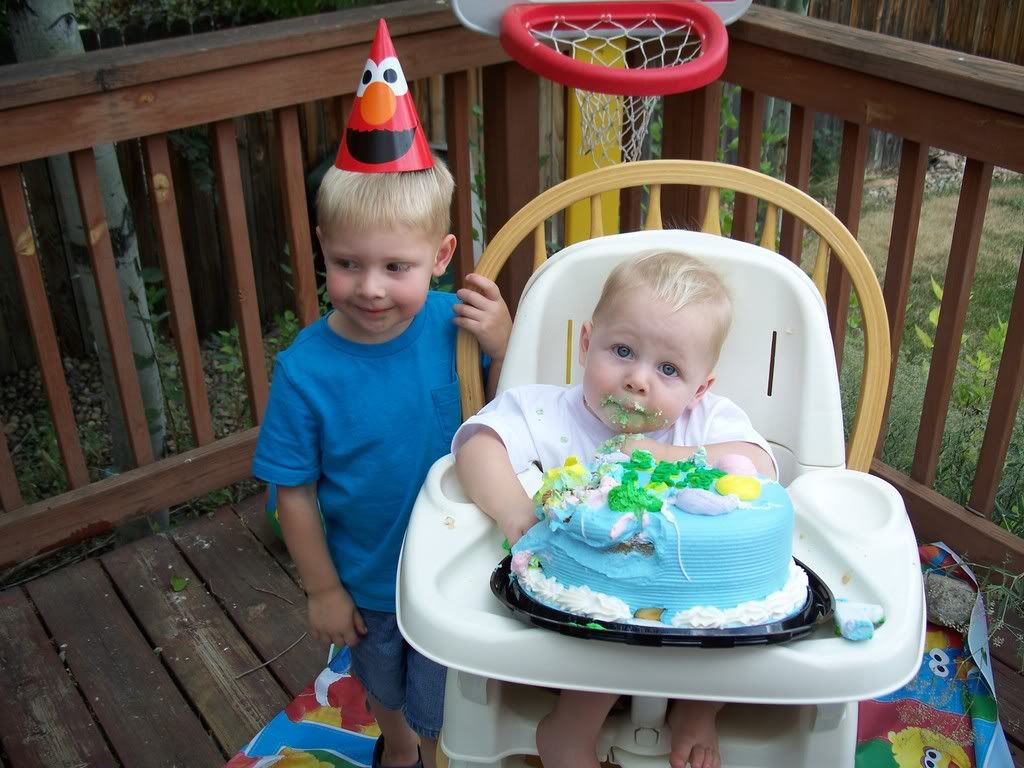 Yes, Logan ate ALL THAT and was still eating...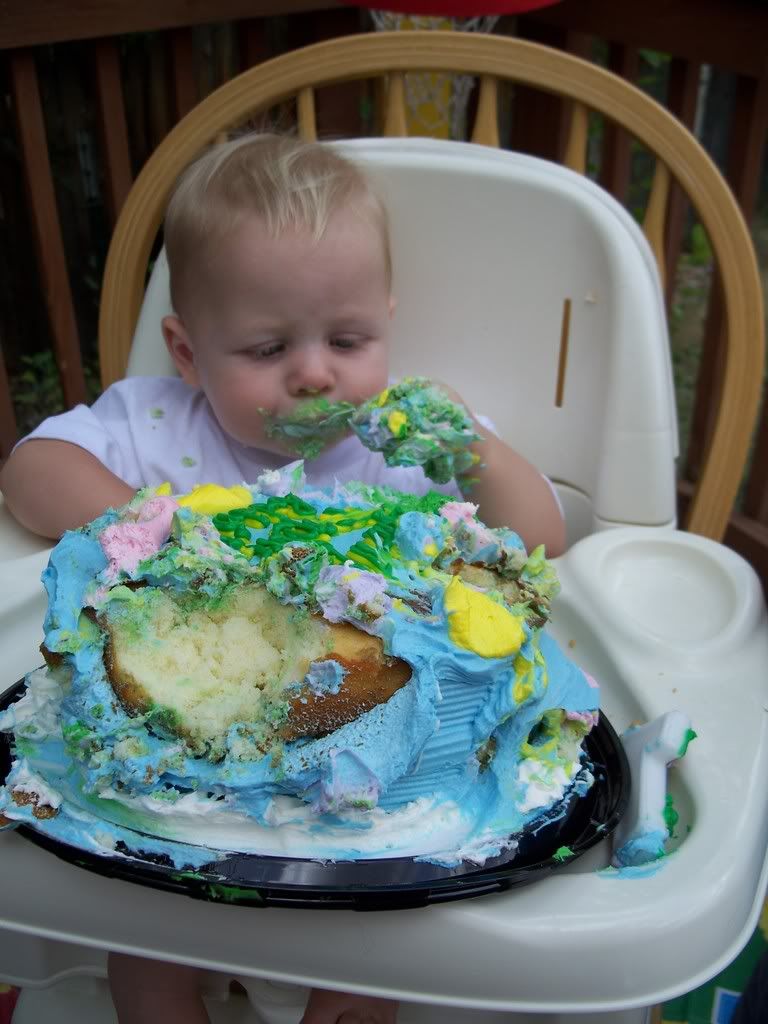 Hey! Where'd it go?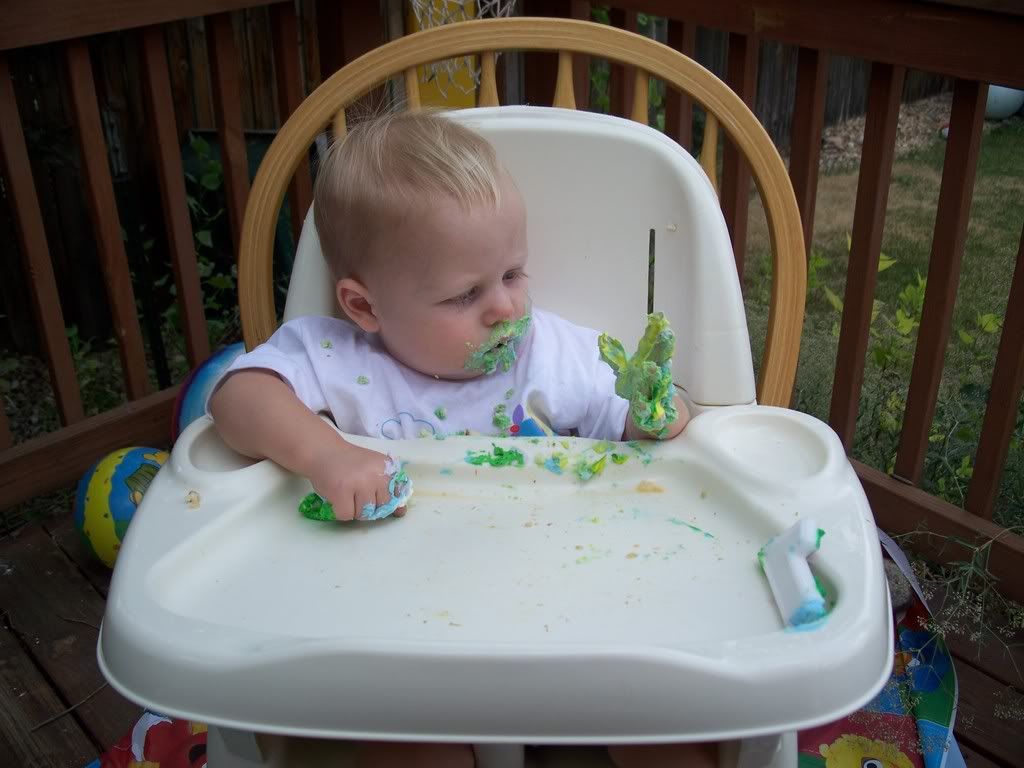 I smeared it all around, happy? I'm done...



Present time!



Big brother "helped"



Wow, do you realize how ridiculous you look with that thing on your head?



Hello? Yes I'd like to order another cake. Why have these people been withholding sugar all this time??? I LOVE IT!