A carnival has been set up in the Twin Peaks Mall parking lot for about a week now and each and every time we drive past it Connor asks "Ok I go on the ferris wheel
now
?" Of course we're always on our way somewhere so we kept putting him off until yesterday when Daddy got home from work. He was so excited! Sadly the ferris wheel wasn't running when we went but he went on all the other rides he was tall enough for and we went back today so he could hit the ferris wheel!
Logan watching Connor on a ride



Daddy and Connor on the merry-go-round



Daddy and Connor on the HUGE slide!
This was Connor's favorite - they went over and over and over again!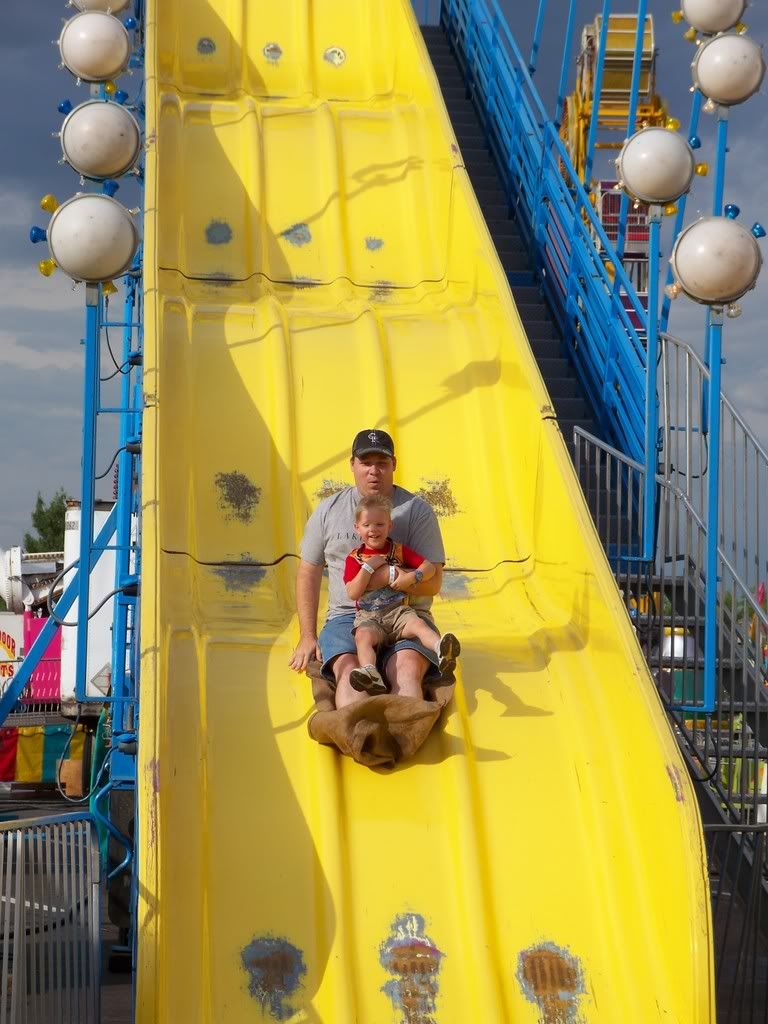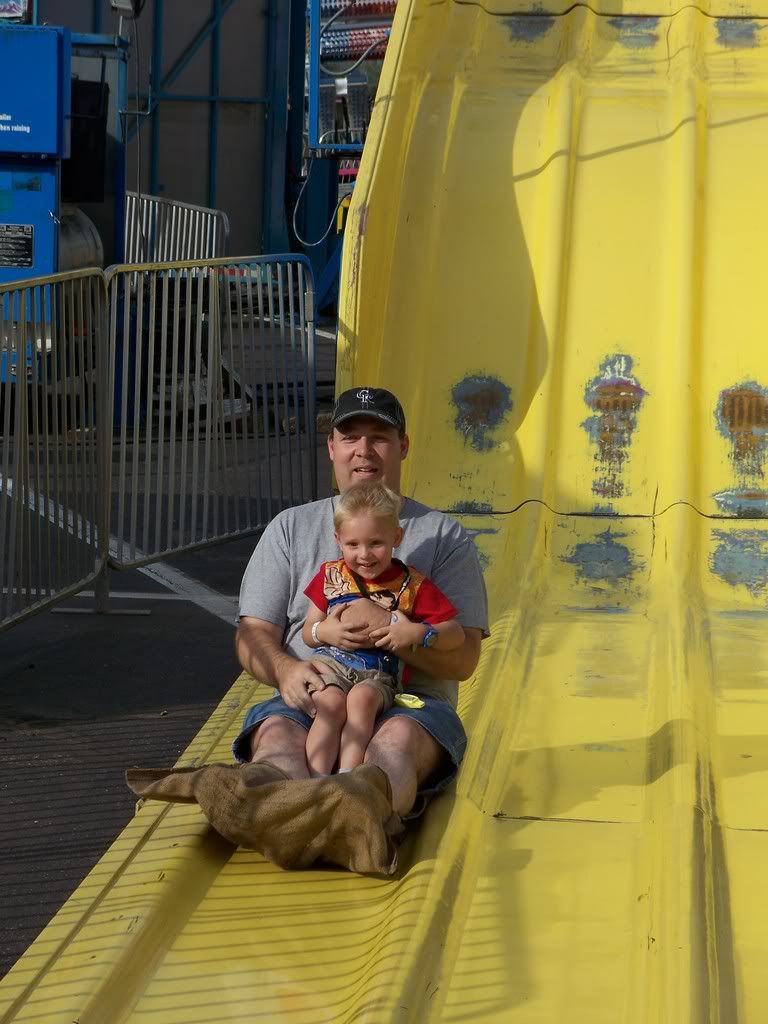 And a couple from today's shorter trip...




He finally got a ferris wheel ride!



Riding on a whale