Just a few pictures from yesterday...
Connor put on a show for Logan yesterday morning :) Logan loved it!



Logan would have nothing to do with the Elmo birthday hats on his birthday (aside from getting frosting all over Papa's) but yesterday he wore one while playing with his new toys!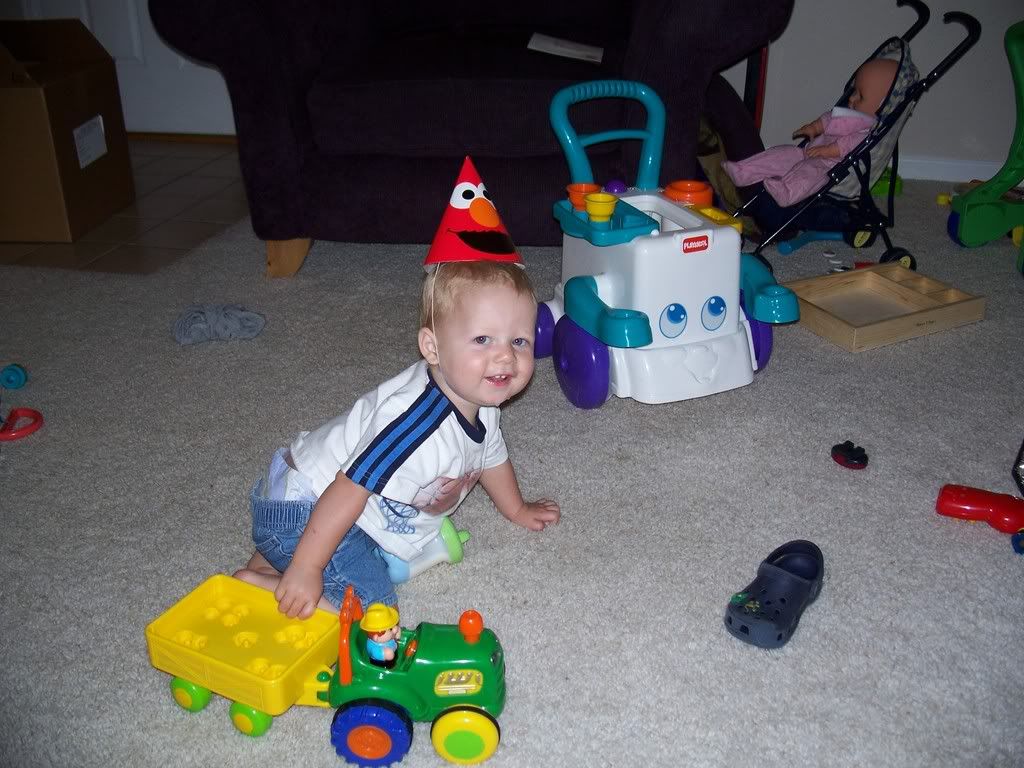 Jeremy and Connor went to a Rockies game last night with friends Ben and Avery (it was Avery's 4th birthday party we went to on Sunday). Notice how Ben and Avery are wearing Padres shirts while Jeremy and Connor are wearing Rockies stuff! :) The Padres won and it seems both boys (well, all 4) had a great time!
Here they are before the game. From the left - Jeremy, Connor, Avery, Ben and middle brother Keegan who stayed home with mom and newborn baby brother Tavian!



Jeremy and Connor at the game - they can't wait to go back!