The pictures are piling up so here are a bunch from last week. Enjoy!

The boys sitting on top of the sandbox lid :)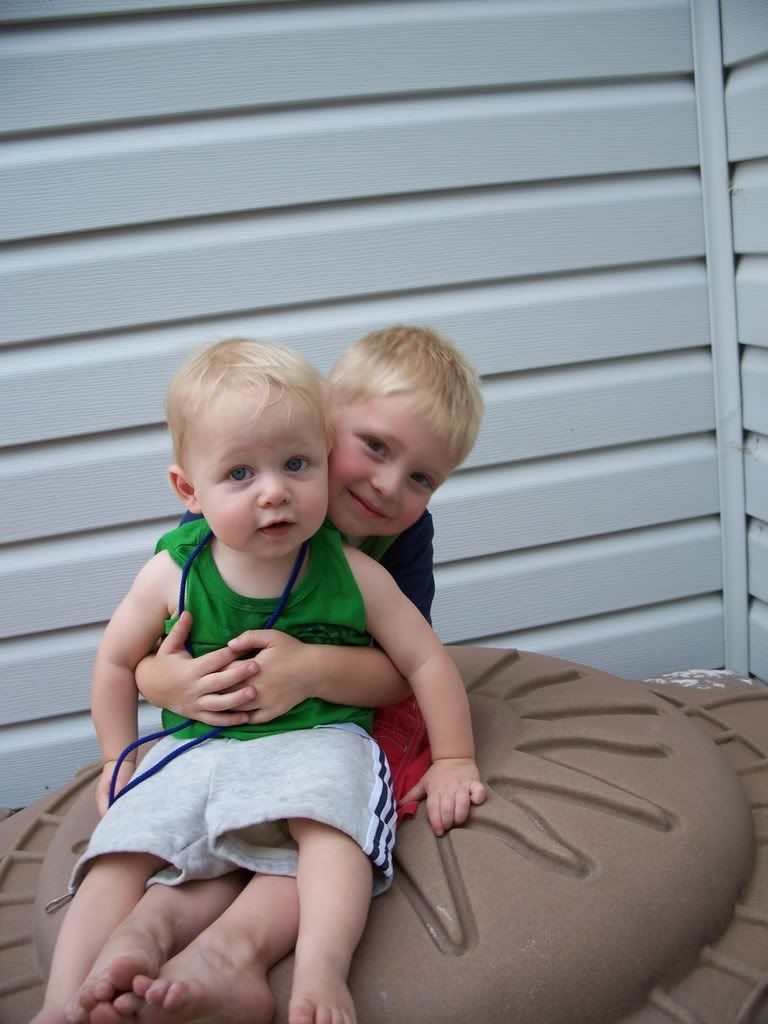 Bailey has this new habit of laying on our pillows each morning right before I make the bed. She knows I'm about to make it and positions herself so she'll be completely covered up and then pokes her head out when I'm done. Crazy dog...



Connor was "helping" Daddy barbecue and had to dress the part



I call this one "When green beans attack"



Logan laughing hysterically in the swing



Connor and Logan with the roses in the beautiful garden at Roosevelt park last Friday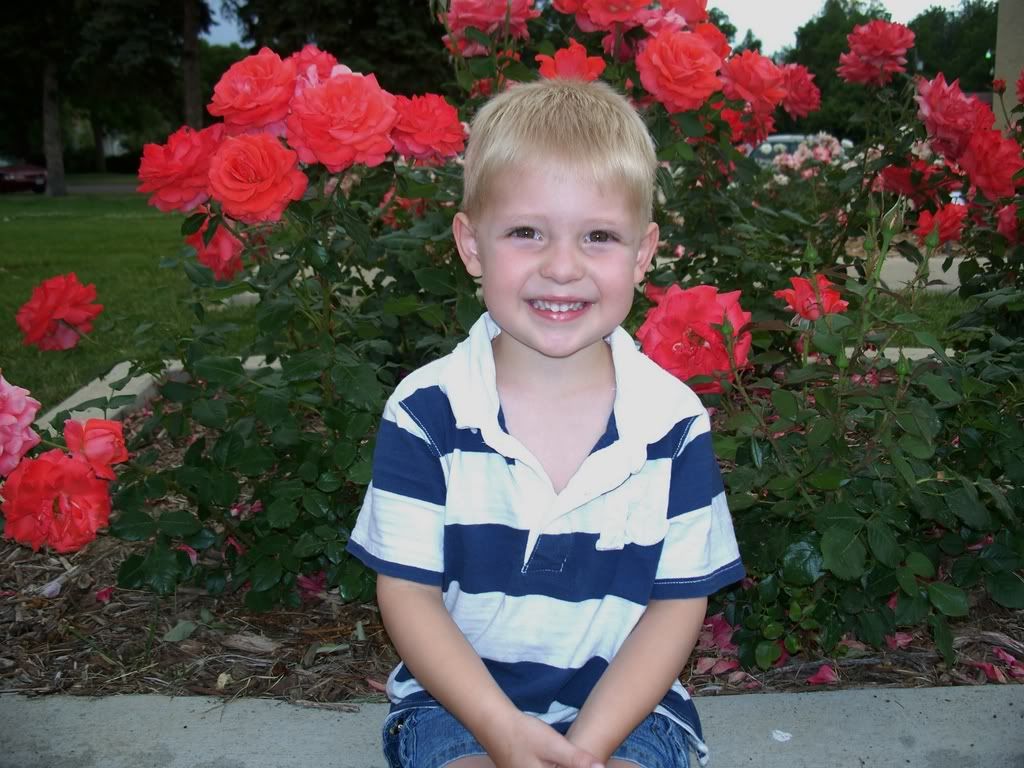 We went to see Curious George at the Longmont Outdoor Cinema on Saturday night. Connor was ADORABLE! Always the extrovert, he immediately made friends with everyone sitting around us. He danced with the other kids up front near the screen while the band played before the movie. Every so often he would stop dancing and yell "Ladies and Gentlemen, boys and girls! The band will be playing just a few more songs and then Curious George will start!" No one in the crowd could hear him over the music but it was adorable. When the emcee asked if anyone in the audience was celebrating a birthday, newly 3 year old Tyler came up with his mom and was so shy he would only hold up three fingers when asked how old he was and what his name was, while mom loudly whispered "Say three!" and "Say Tyler!" By contrast, when the emcee asked if anyone came dressed as Curious George, Connor ran up to the front (no need for mom to tag along) and said "I did!" The guy asked his name and Connor grabbed the mic with two hands and yelled "Connor!" He loved that he was the center of attention and was so proud of the gift certificate he got as a prize for wearing his Curious George pajamas. He was so concerned when the music was skipping before the movie started that he went up to the screen and tried to figure out how to fix it himself. He told some random guy that the sound was broken and the guy told him to follow the speaker cables back to where the projector was. He followed directions and probably would have started unplugging things and pushing buttons to try to fix the problem himself if I hadn't stopped him! He's so full of energy and personality - it's amazing! Every day is a new adventure for him and it's fun for us to be a part of his world. :)

We went to Sunset Pool for the first time today and both kids had a great time!



Connor LOVES this picture of himself!



Connor and Rhyann in their hoodie towels