On Friday night we went to the
Art Walk
in Longmont - a community event downtown that allows people to view the work of local artists in the many galleries and shops on Main Street but also allows you to participate and create some art of your own. Connor, of course, just had to have his face painted! He chose a fire breathing dragon this time...


He also colored with some sidewalk chalk. Someone had drawn a cool paw print and he decided to add to it a bit, while sitting on it...



Yep, that's what you get from sitting in a circle of chalk!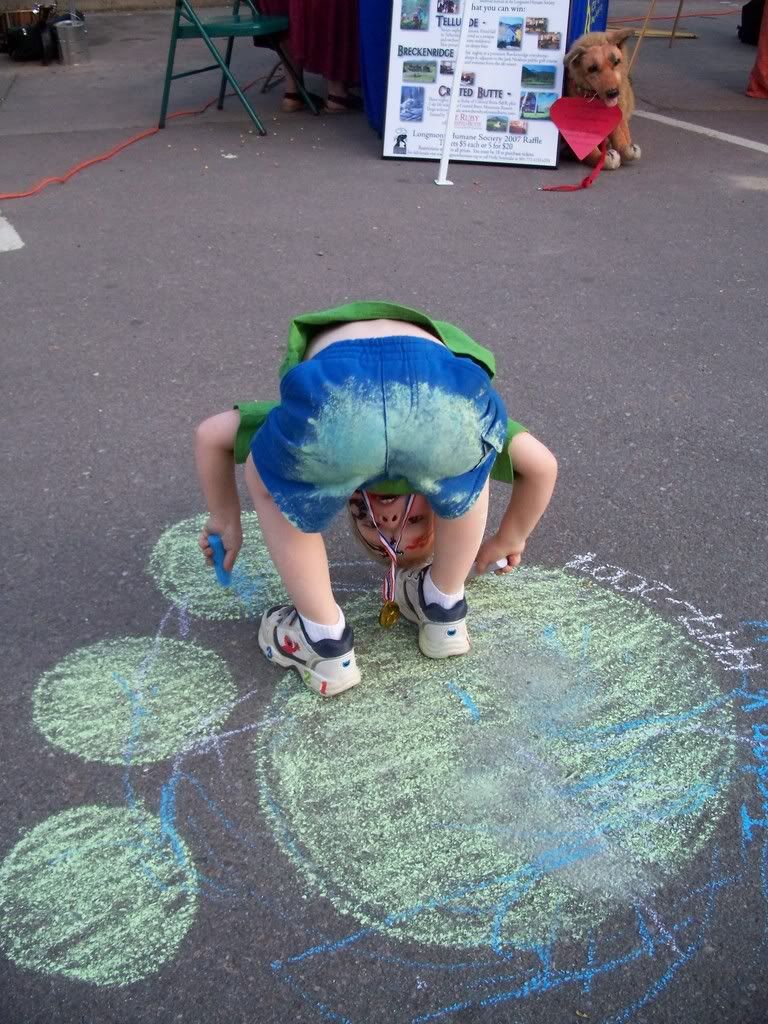 We painted a tile square at Crackpots


They also had bands, a kids music performer, finger painting and clothespin caterpillars to make. The next ArtWalk is in July - we're looking forward to it!

On Saturday Jeremy dressed Logan in his blue M&M onesie so Connor wanted to wear his orange M&M shirt too. They're so sweet! :)