Just sharing a few pics from the last week...

Connor enjoying a bagel from Einstein Bros - they put so much cream cheese on there! :)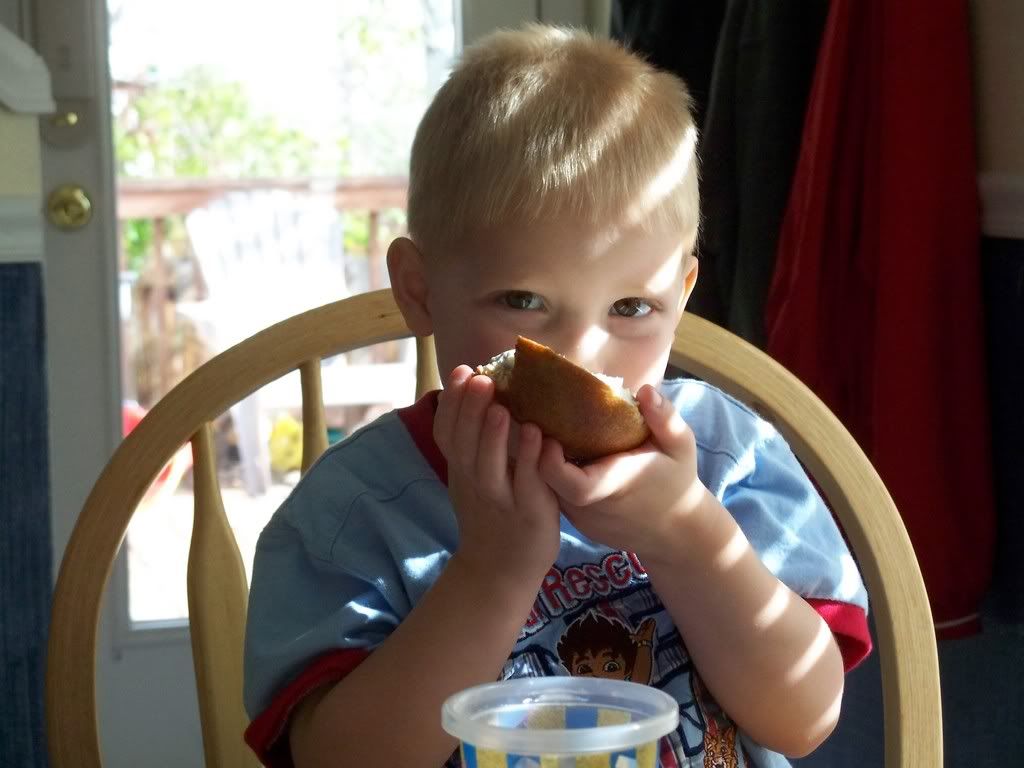 Posing in the scrubs he got from Children's Hospital...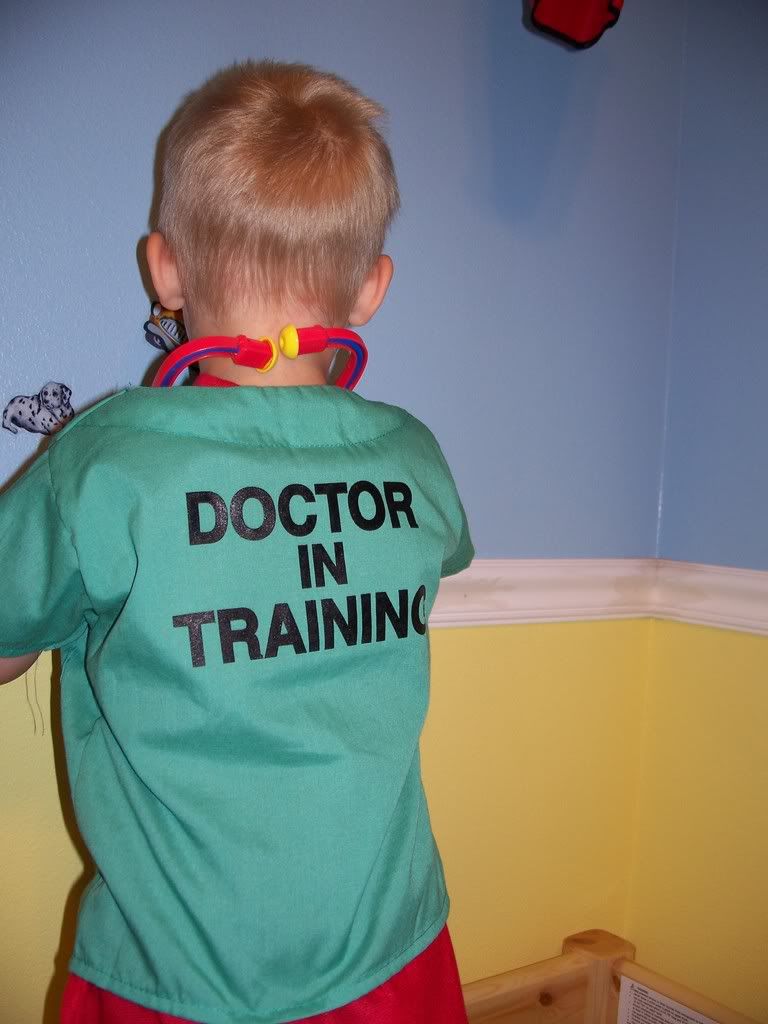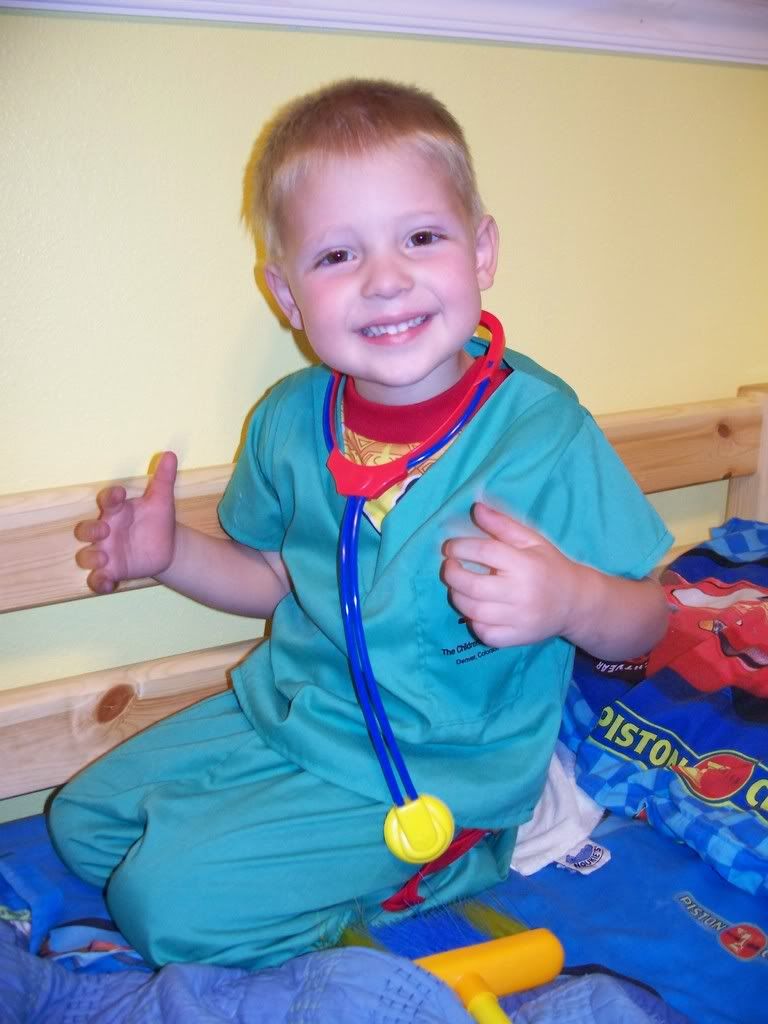 We went to the Cinco de Mayo celebration at Roosevelt park on Saturday and met Rhyann there. They had lots of fun running around, dancing, and jumping on the jumpy castle!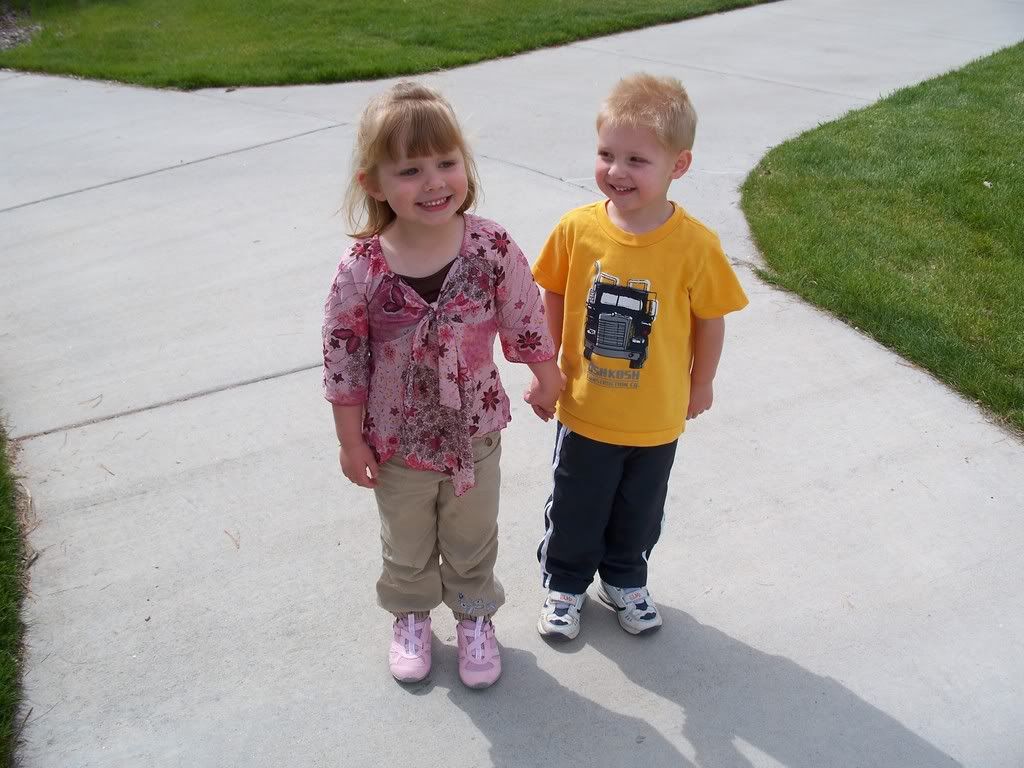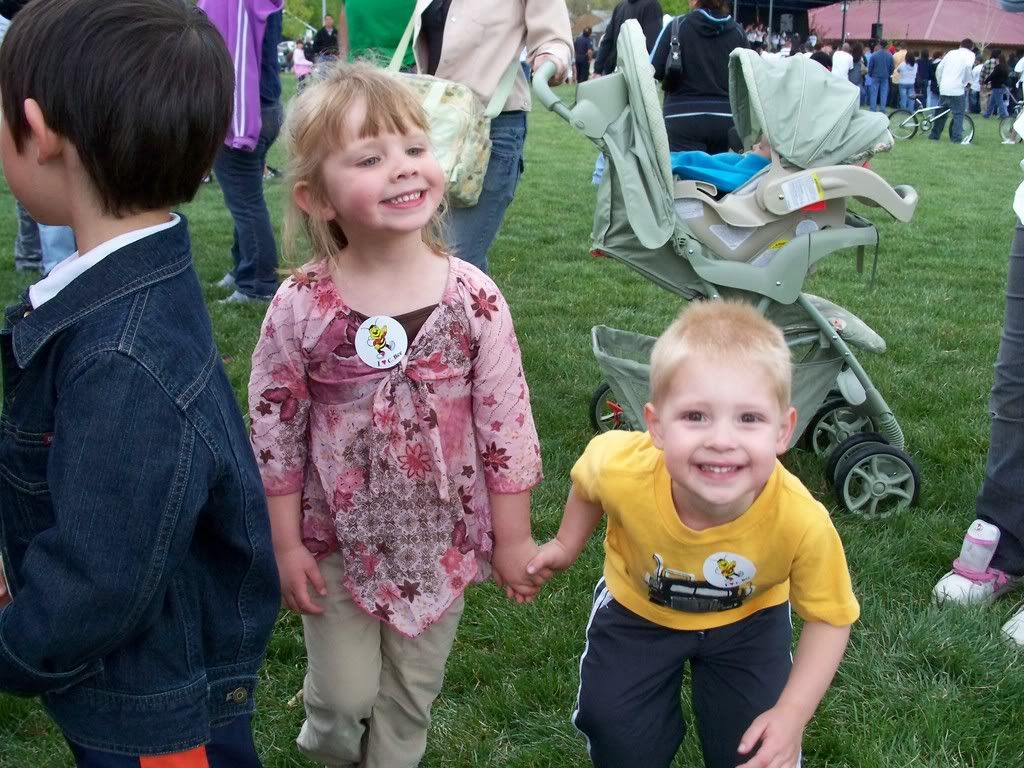 Logan had a very relaxing time hanging out in the stroller...