Today was my company's summer picnic at Boulder Reservoir. The weather was perfect for it and we all had fun!

Connor had so much fun playing in the water and the sand



He quickly made friends with another boy named Connor



We took a break from "the beach" to eat lunch. Connor ate two whole hot dogs (where does he put them in his tiny 33 lb body?) and Logan ate a bunch of the bun :)



Connor giving Logan raspberries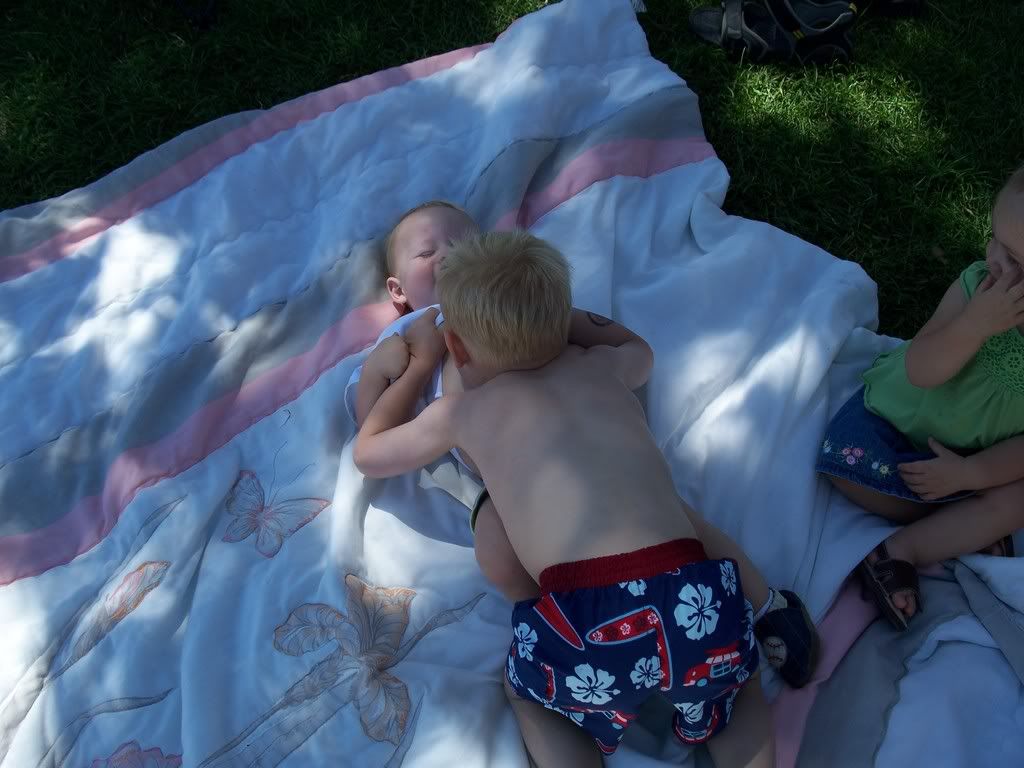 Today was also the last day of swim class for the boys until September! It seems this was a week of endings for us (gymnastics, preschool, and swim class) which must mean there are lots of new beginnings over the next few weeks, right? Fall is my absolutely favorite time of year so I was excited to flip through the calendar pages and see that our favorite pumpkin patch opens in just six weeks! There are sure to be lots of "boys left in the leaves" pictures coming soon :) Tomorrow is the first weekend day in a long time that we don't have anything planned! Yay!