We know three people with birthdays today! :) We went to a 4 year old friend's party this morning and had dinner with Papa to celebrate his milestone birthday tonight. First, here are some pictures from the Festival on Main last night in Longmont. They close down Main Street for six blocks and have a big party - music, performers, jumping castles, etc. It was lots of fun!

They had lots of great activities for kids - Connor even tried to hula hoop!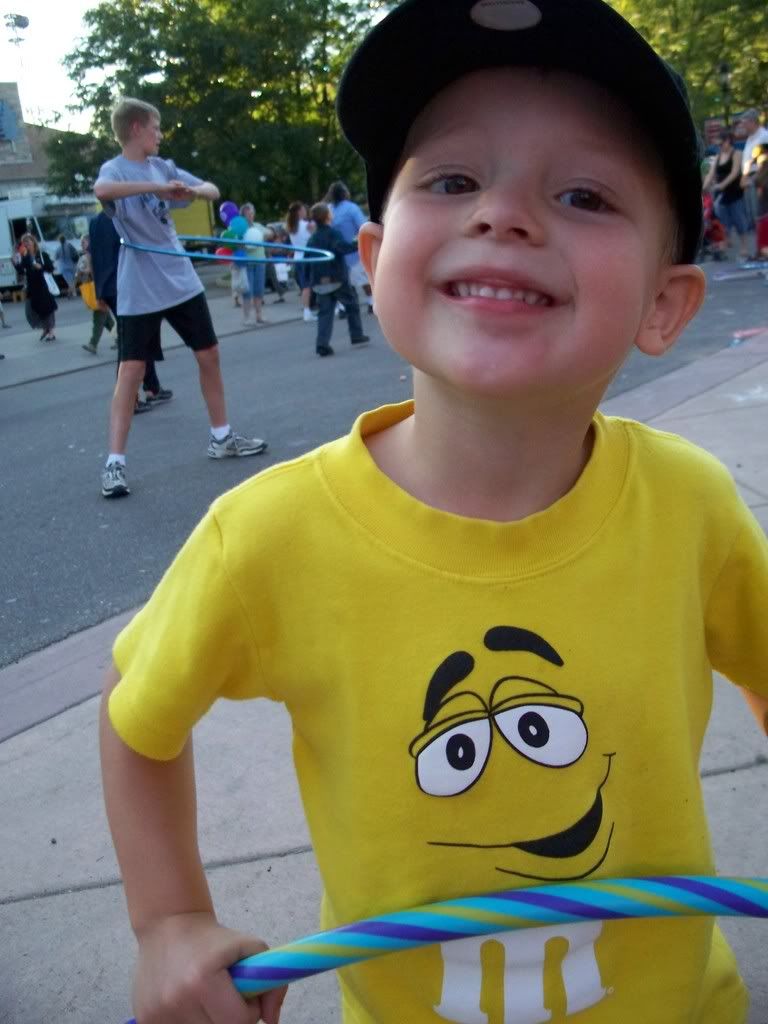 Logan loves the backpack carrier - we really need to buy one for ourselves so we can give our friends' back!



Connor liked watching the square dancers while eating oreos and drinking milk that a local nursing home was handing out to everyone



This morning we went to Karmen's birthday party! Karmen and Connor were in the Sunshine class together at his old school. It was fun to see lots of friends and his two favorite teachers! First we got a tour of the fire station...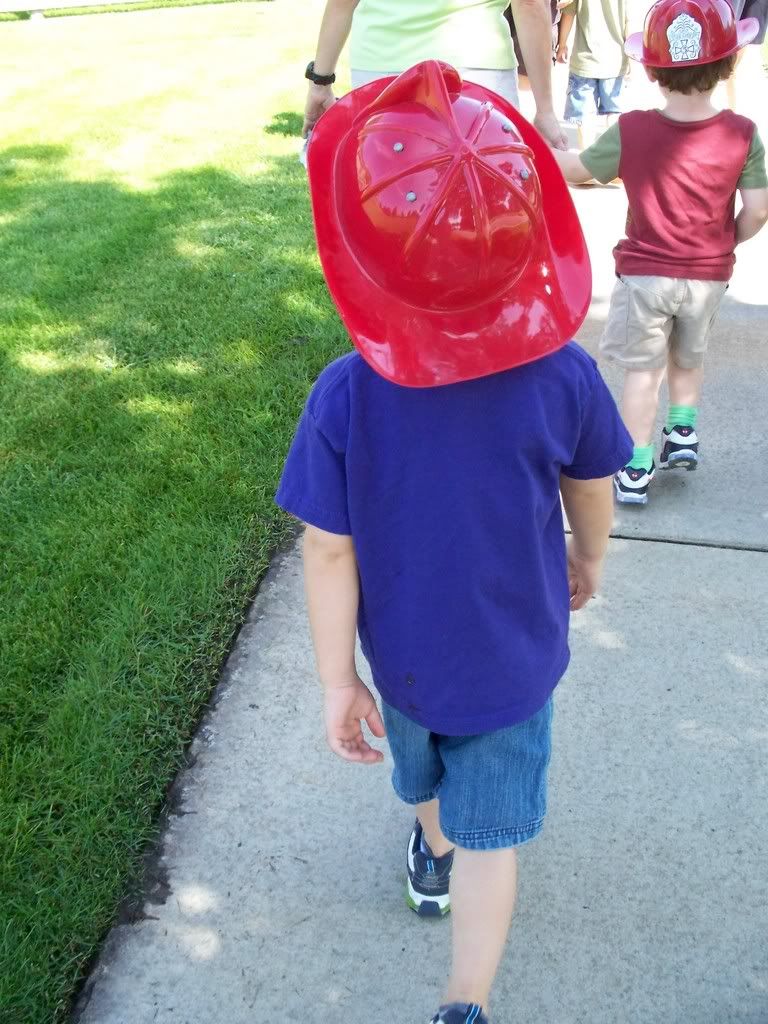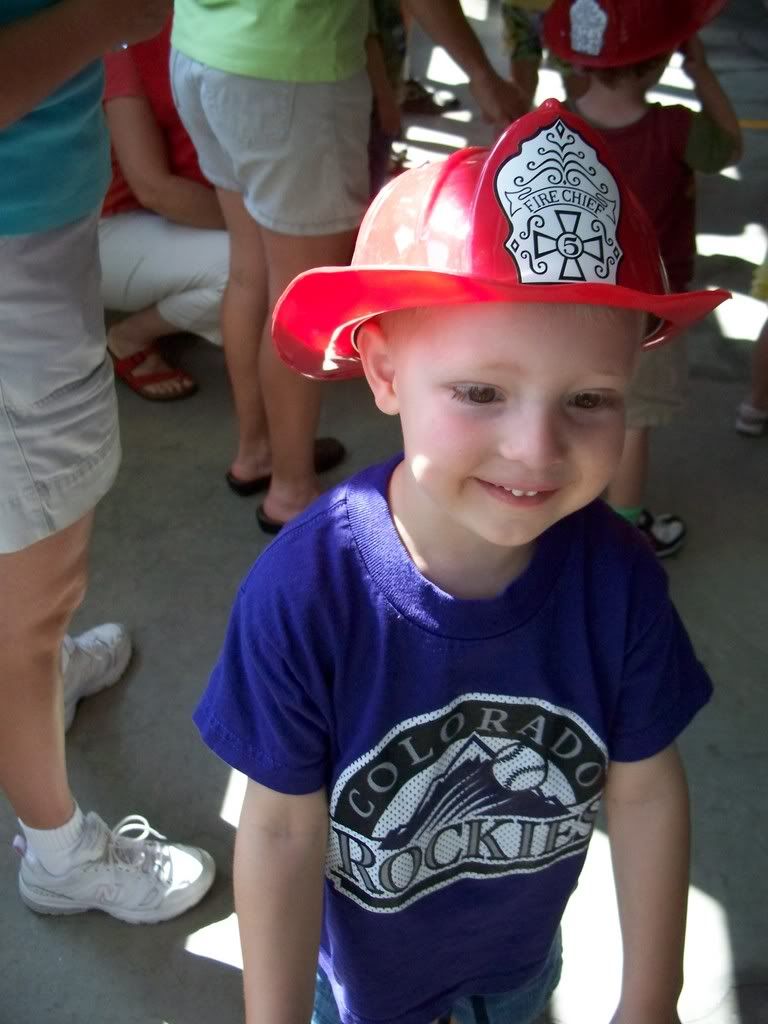 Look at all those cute preschoolers!



Cara, Karmen (the birthday girl) and Connor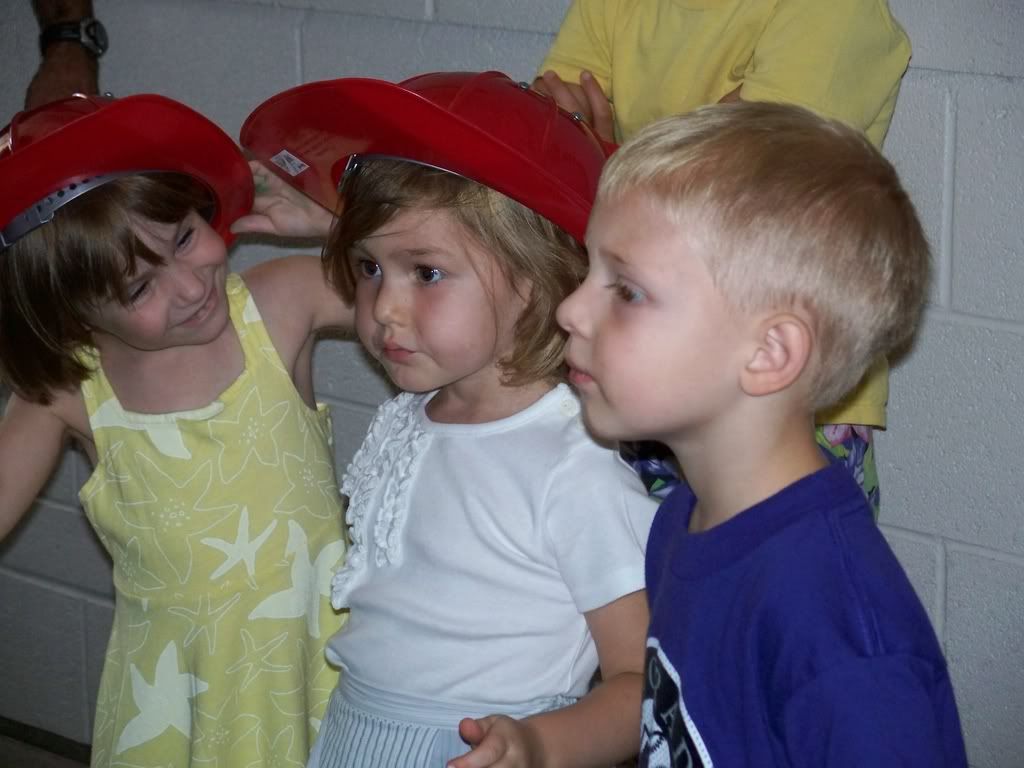 In awe of the firemen :)



Posing for a picture :)



Next the kids got to ride horses! They all brought along their bike helmets and then got a ride around the park. Connor had so much fun!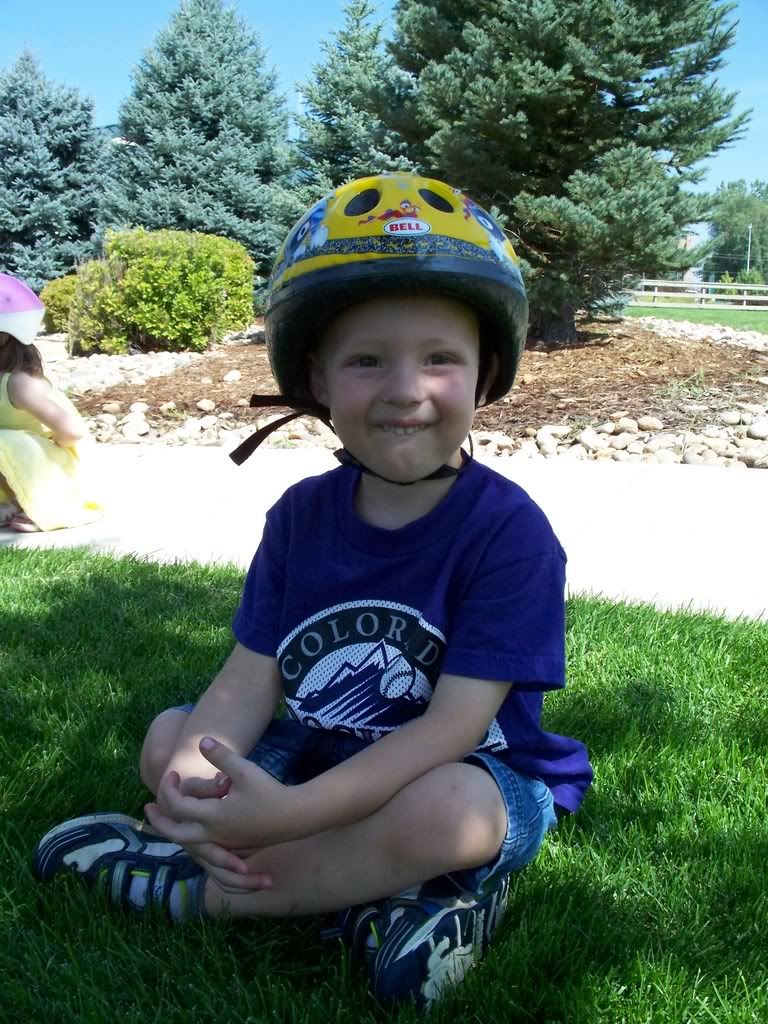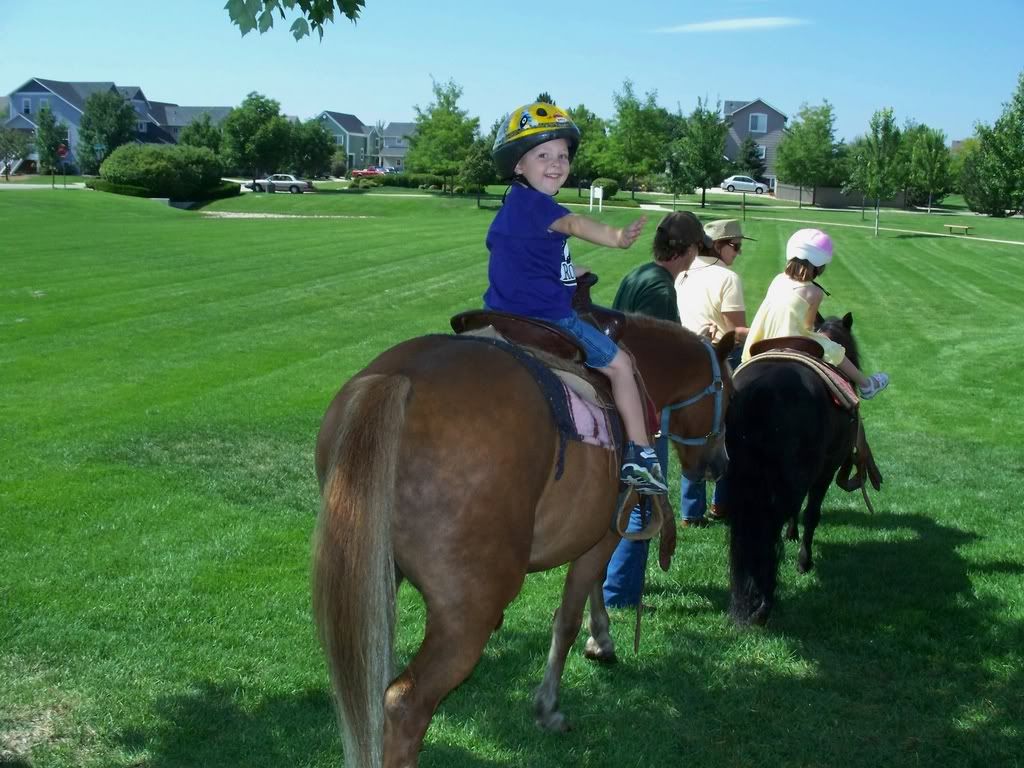 The horse trainer said Connor's a natural and recommended lessons for him. She said most boys his age don't like horses and even if they're willing to ride them they don't have very good balance. But Connor was eager to ride (so eager he nearly scared the horse!) and had great posture and balance. The trainer even tested him a bit by having him try riding with one hand on his helmet and then switch to the other hand to check his balance. He did great! I was surprised when she said boys this age don't usually like horses but it seemed to be true at the party - several of the boys wanted nothing to do with the horses! I'm not sure we'll do lessons in the near future (his schedule's pretty full as it is and lessons are expensive!) but it's always neat to see him try new things and be good at them!
Tonight we had dinner in Ward with Grandma and Papa to celebrate his birthday. Logan was a bit crazy at the restaurant (his relatively new found independence with walking means he wants to practice it ALL the time) but the food was delicious and we're all very full. Happy birthday Papa!
Today is also
cousin Christopher's
4th birthday. Happy birthday Chris! We hope you had a great day!