I know, I posted pics from my Dad earlier, but now it's our turn! As always, don't forget that you can click on the pictures to see a larger version!

Here's what it looks like from our driveway looking south. Notice how nice and clean the street is? Gigantic plows came through around midnight last night and did this! They were incredibly noisy but amazingly they didn't block any driveways...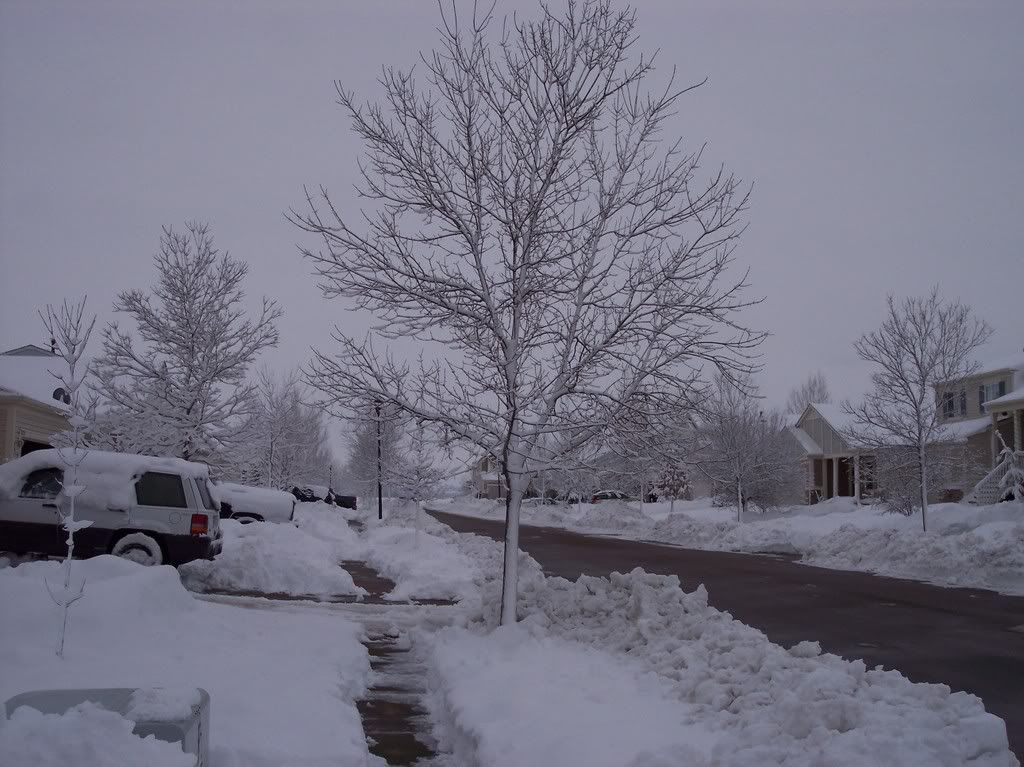 Connor sitting on a huge pile of snow and ice left by the plows...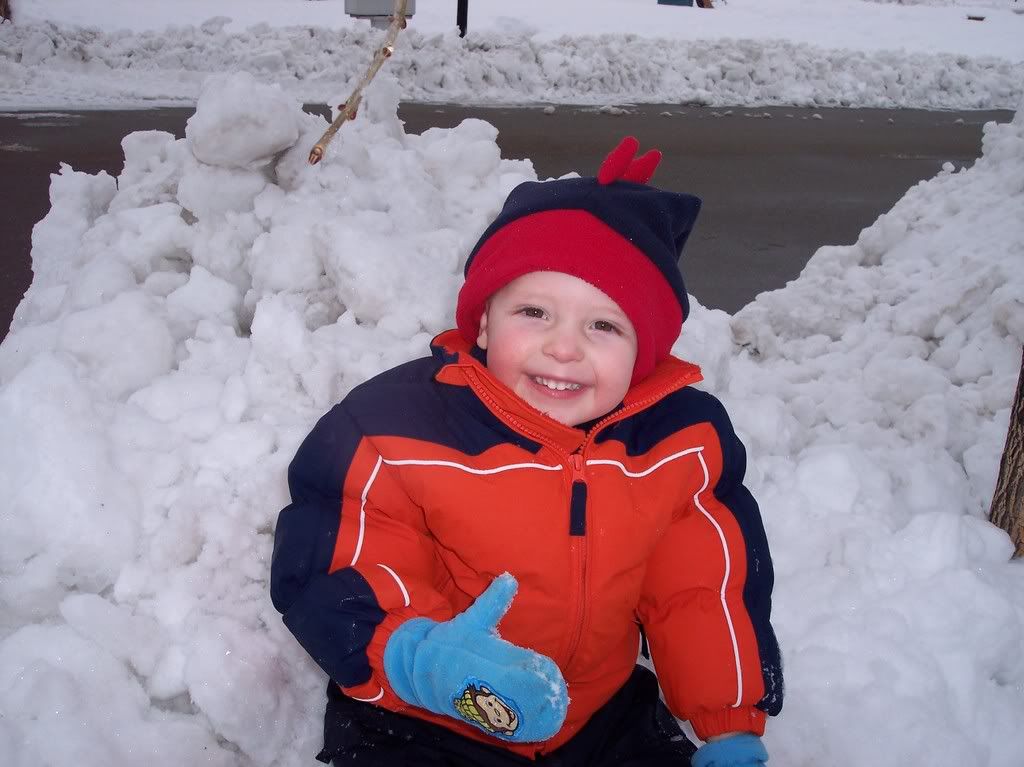 What a ham!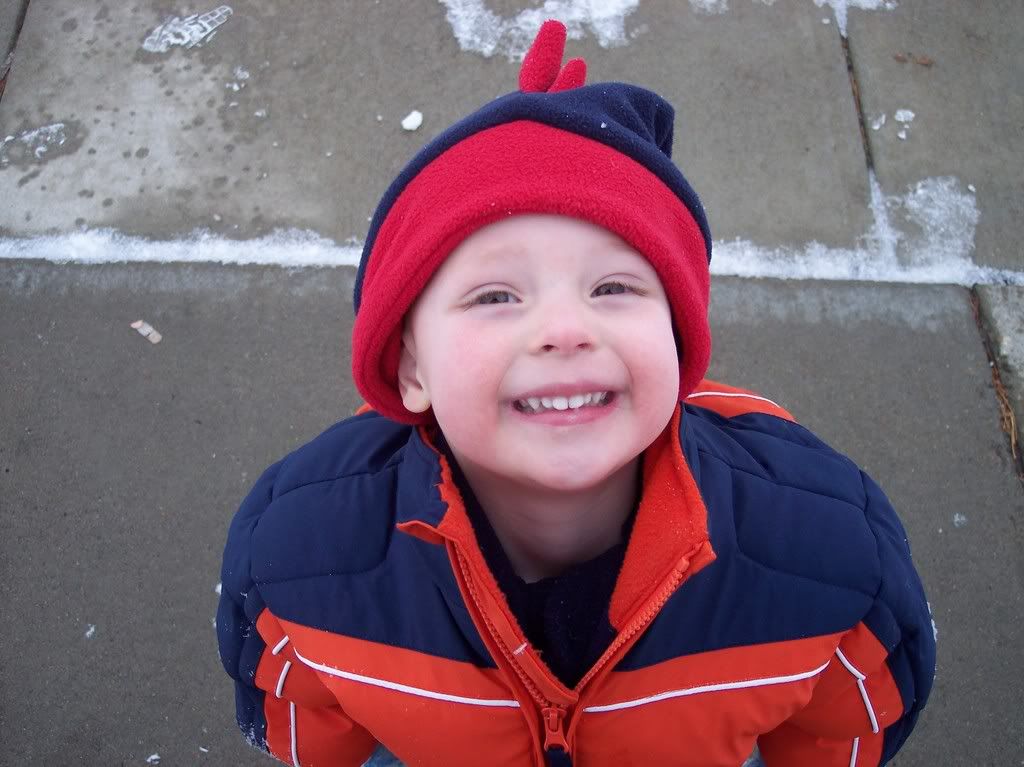 Using one of his Christmas presents to plow the snow :)