Jeremy and Connor made it back home safely around 11:30 and we spent the afternoon mostly inside with one short adventure into the snow in our driveway. The biting wind and driving snow made it nearly impossible to play outside today but I'm sure it will stick around for a while and give us ample opportunities for making snowmen! Looks like we'll have a white Christmas too!

All bundled up...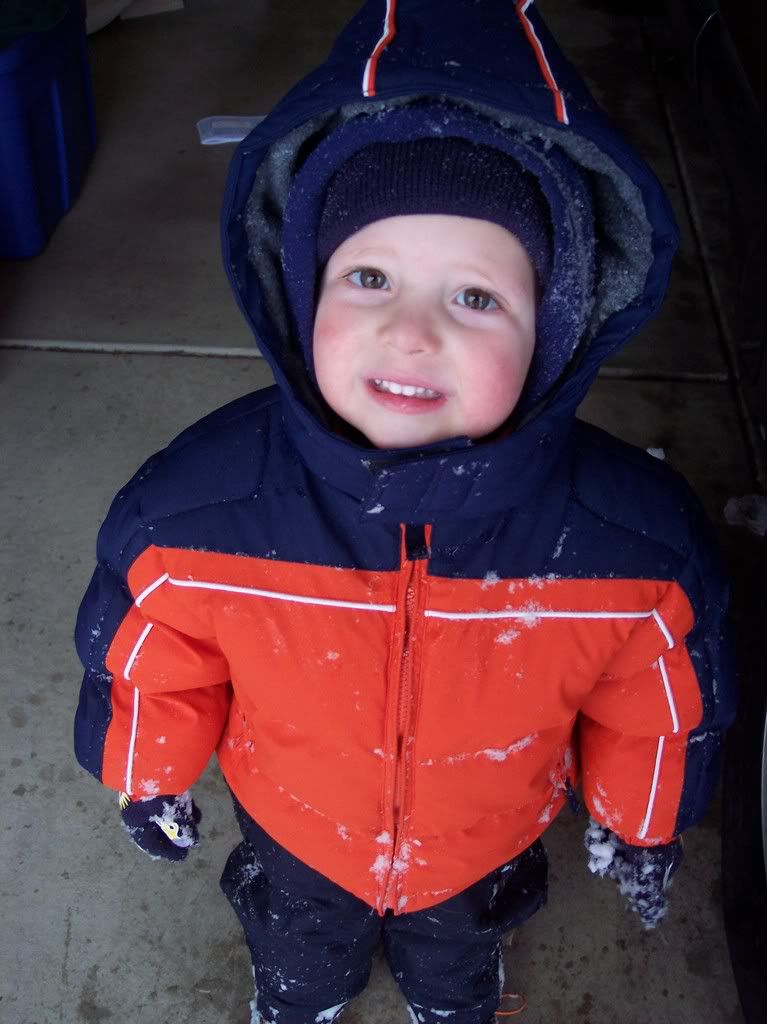 Helping Daddy shovel...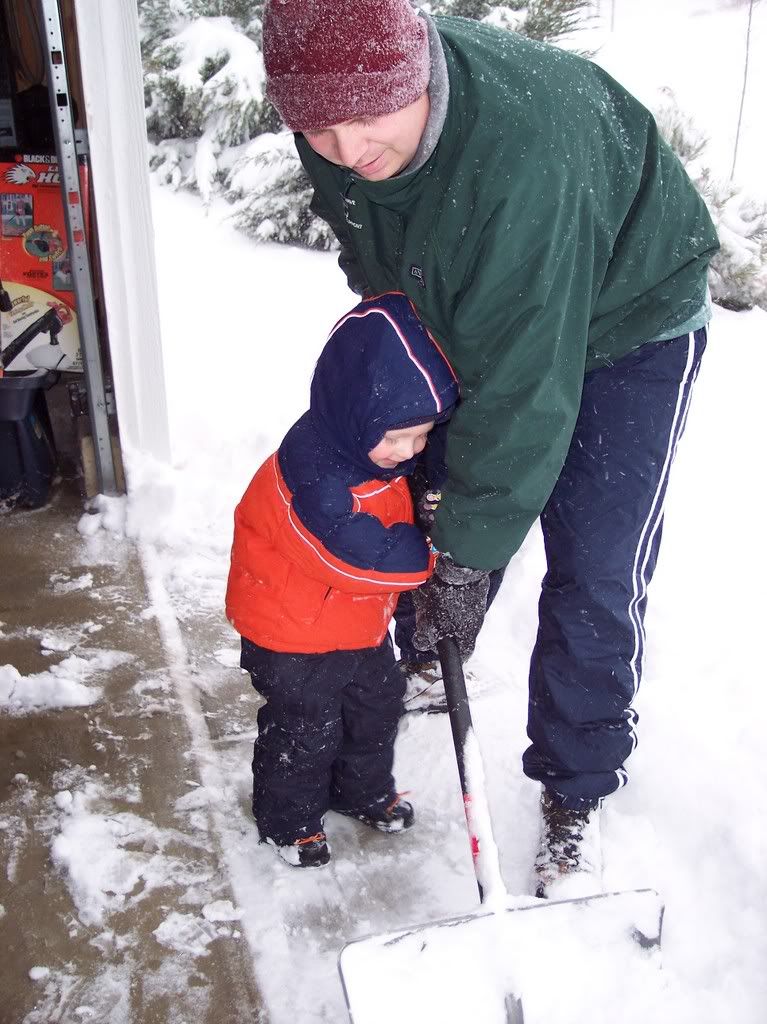 Bailey staring at the dog across the street...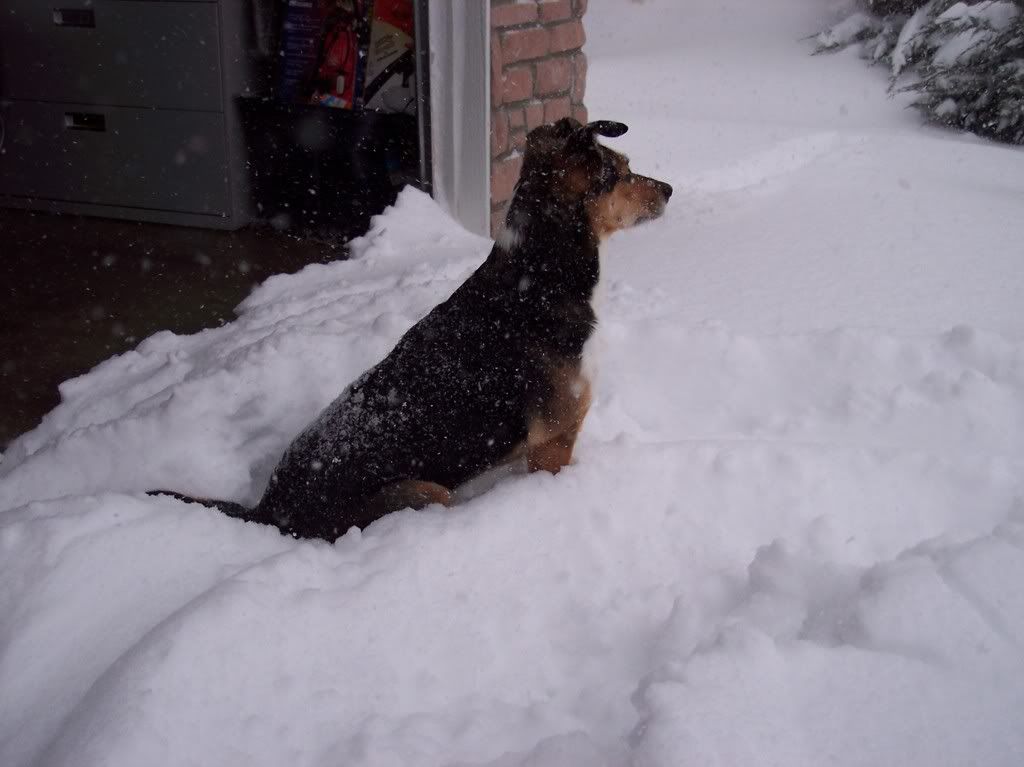 The drift by our backdoor at 4:30 this afternoon. Jeremy shoveled it once to make a path for Bailey and it is now around 9 pm and it's at least a foot higher than this!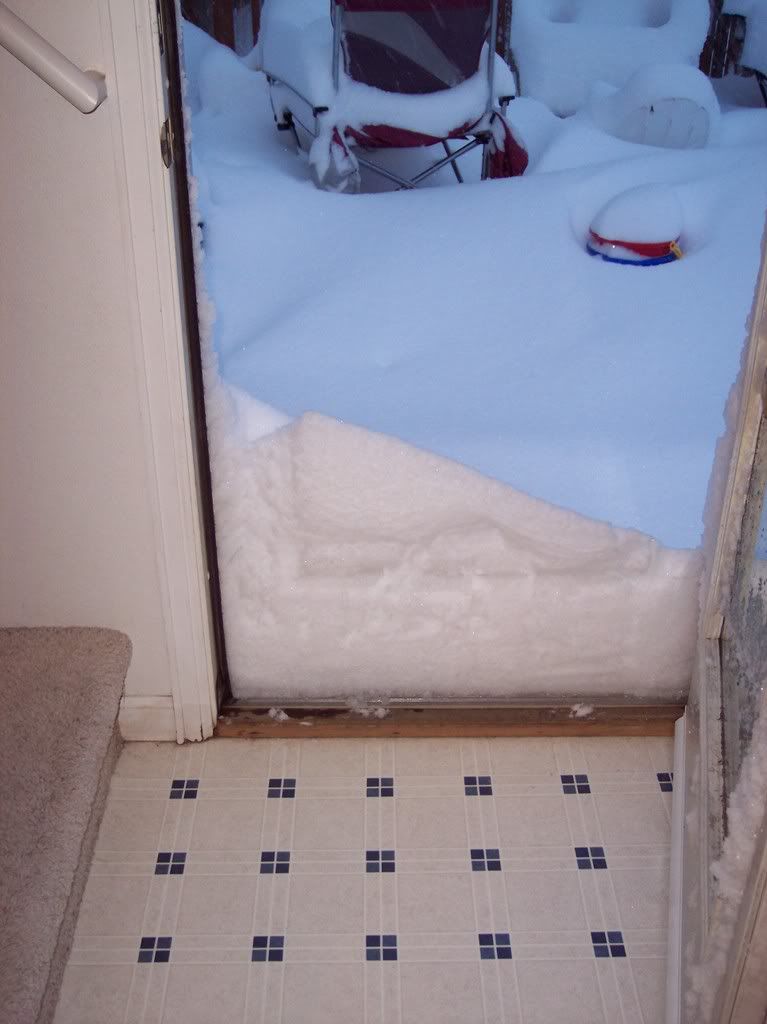 Playing in the snow...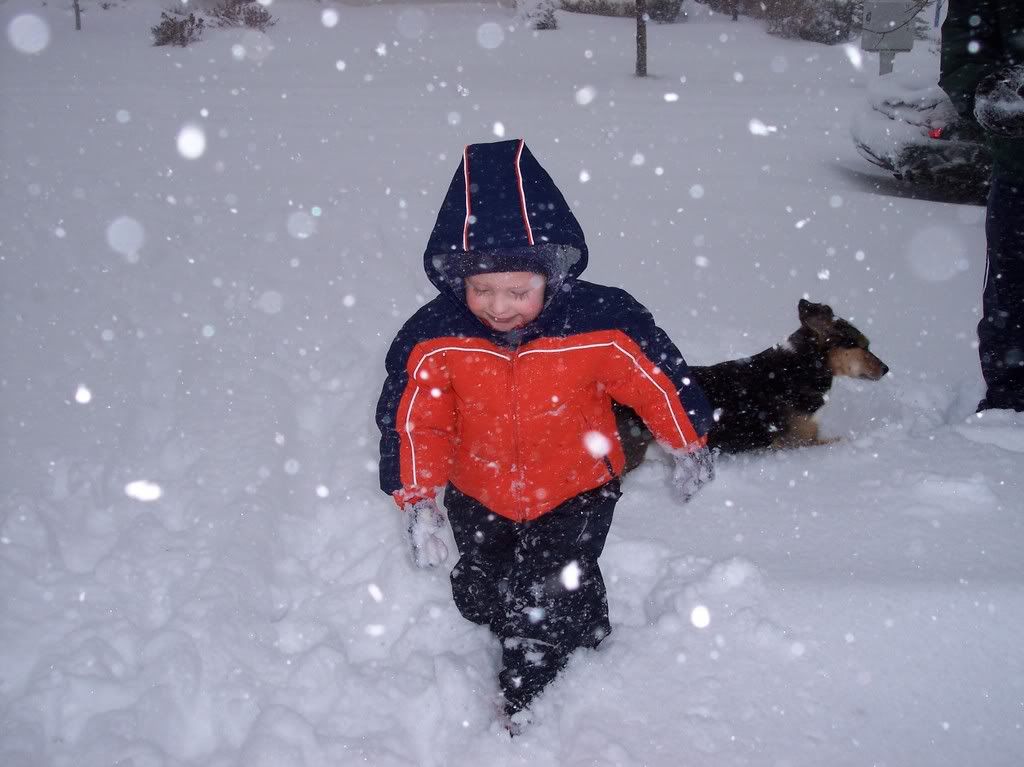 Hanging out on Connor's bed, trying on every hat in the room...