We're stuck at home again today and enjoying every minute of it! Jeremy thinks we got about 24" and there are drifts to about 3 or 3 1/2 feet in some areas of our backyard. Some of our neighbors have diligently shoveled their entire driveways but we're too busy playing in it for that :) Maybe later...

Here's the obligatory "Hey, Mommy abandoned me in a snow drift!" picture...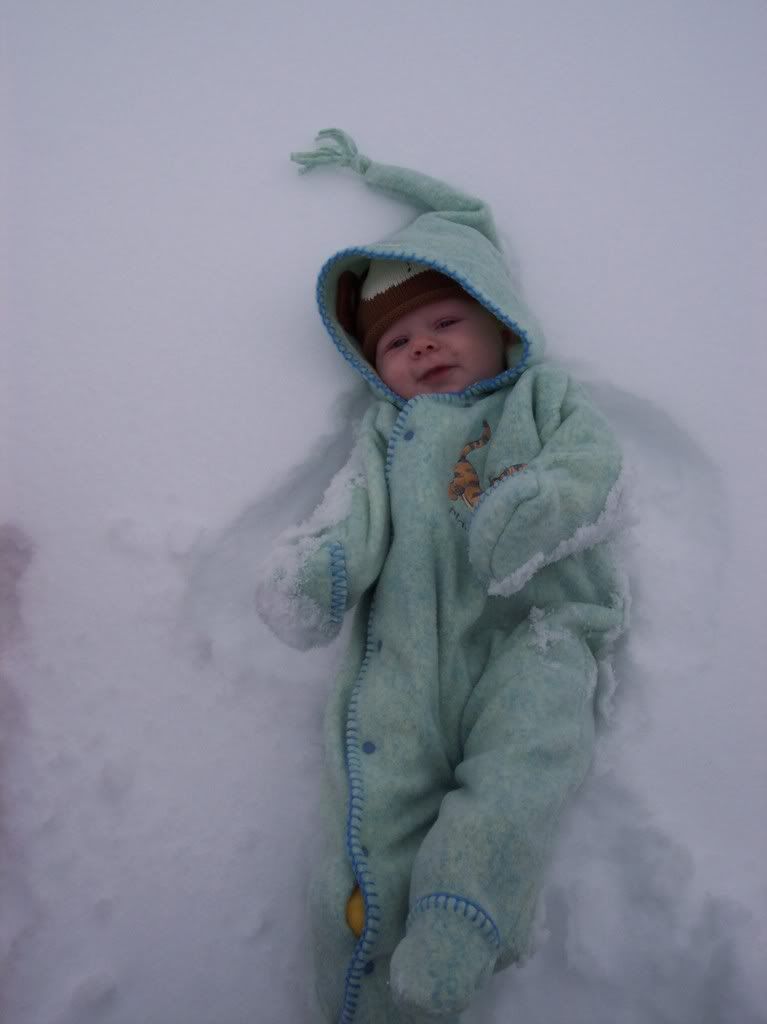 Connor joined in the fun...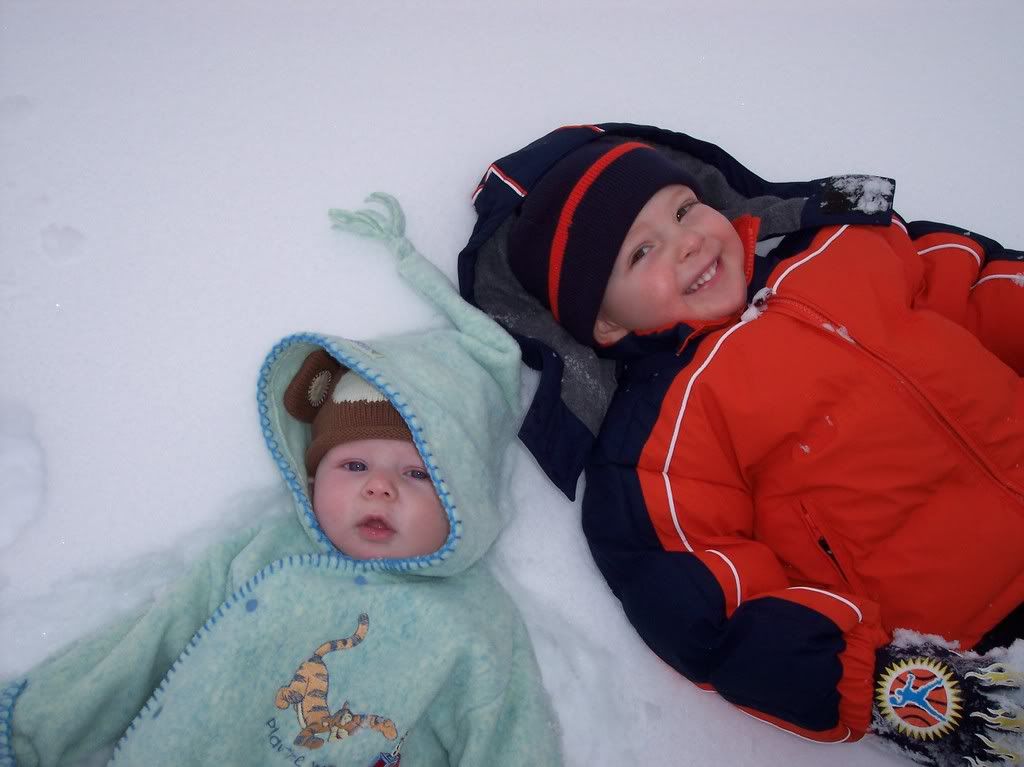 We didn't really leave the poor baby in the snow :)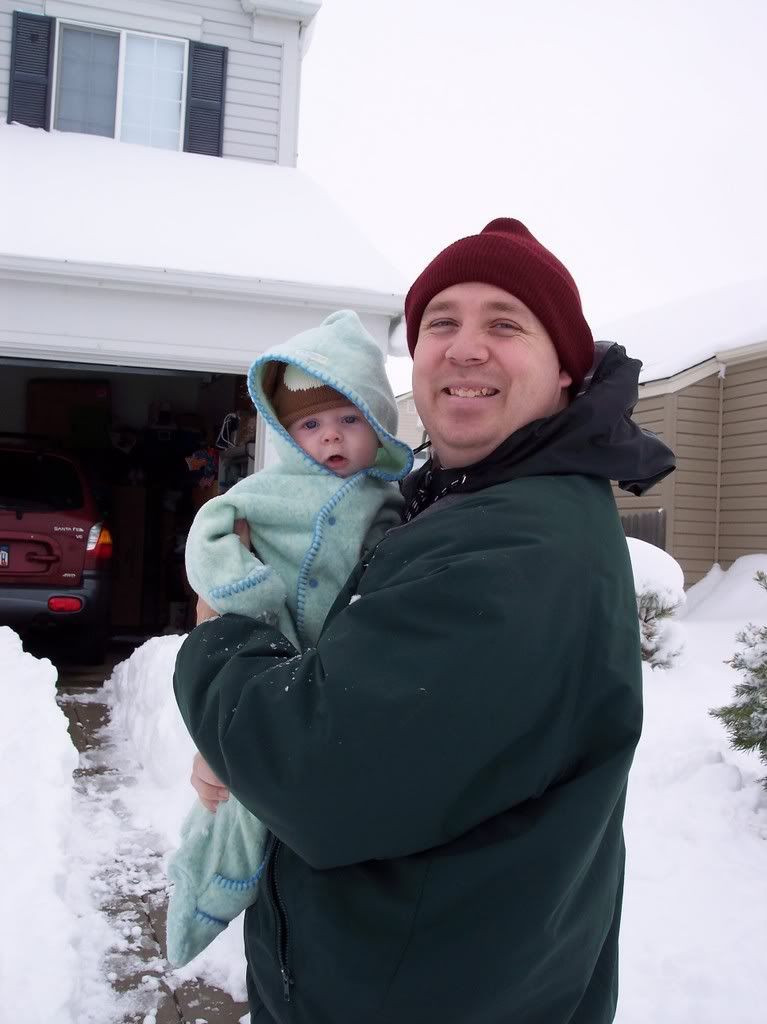 Stuck in the snow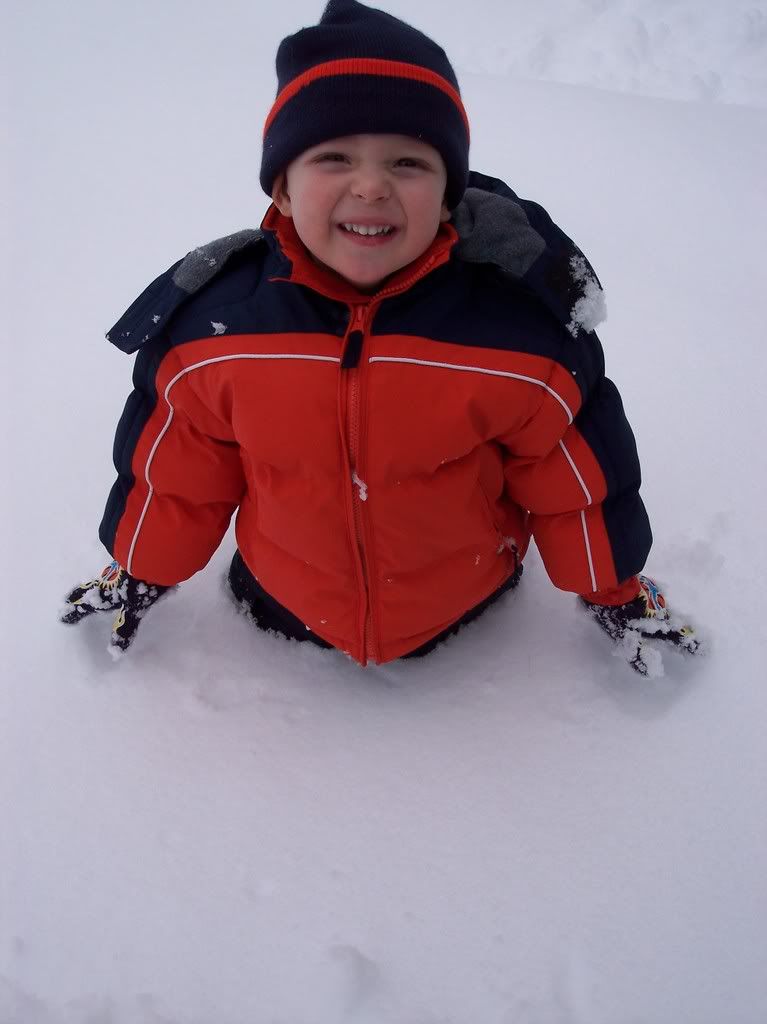 Hmm...really stuck now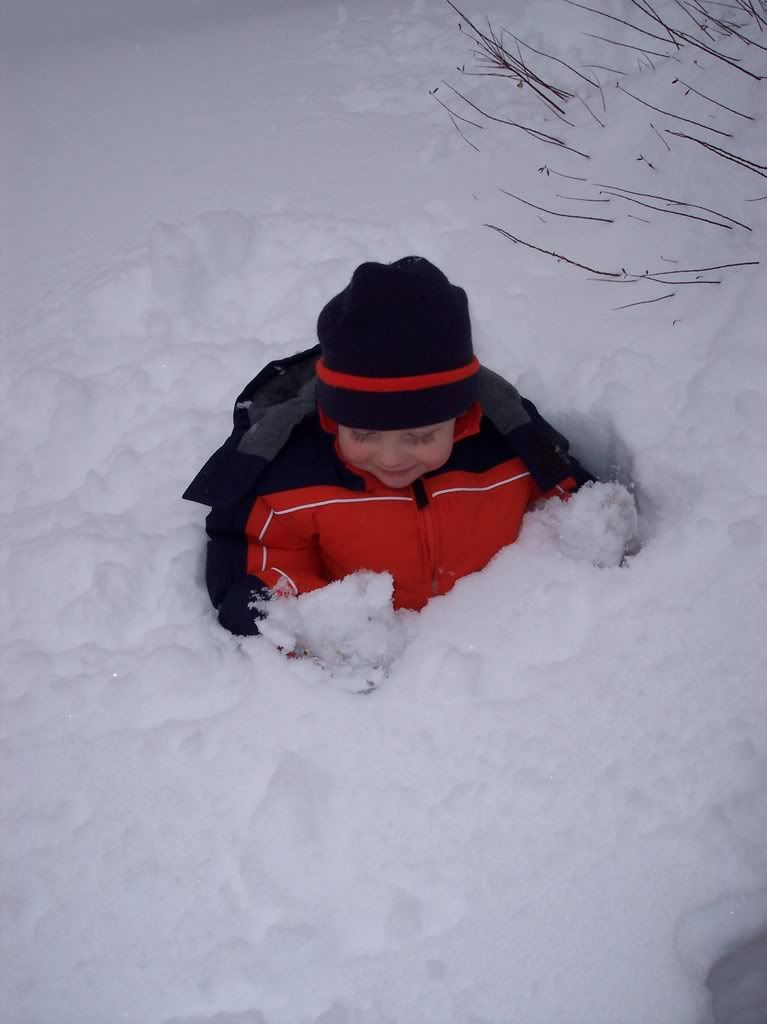 But having fun!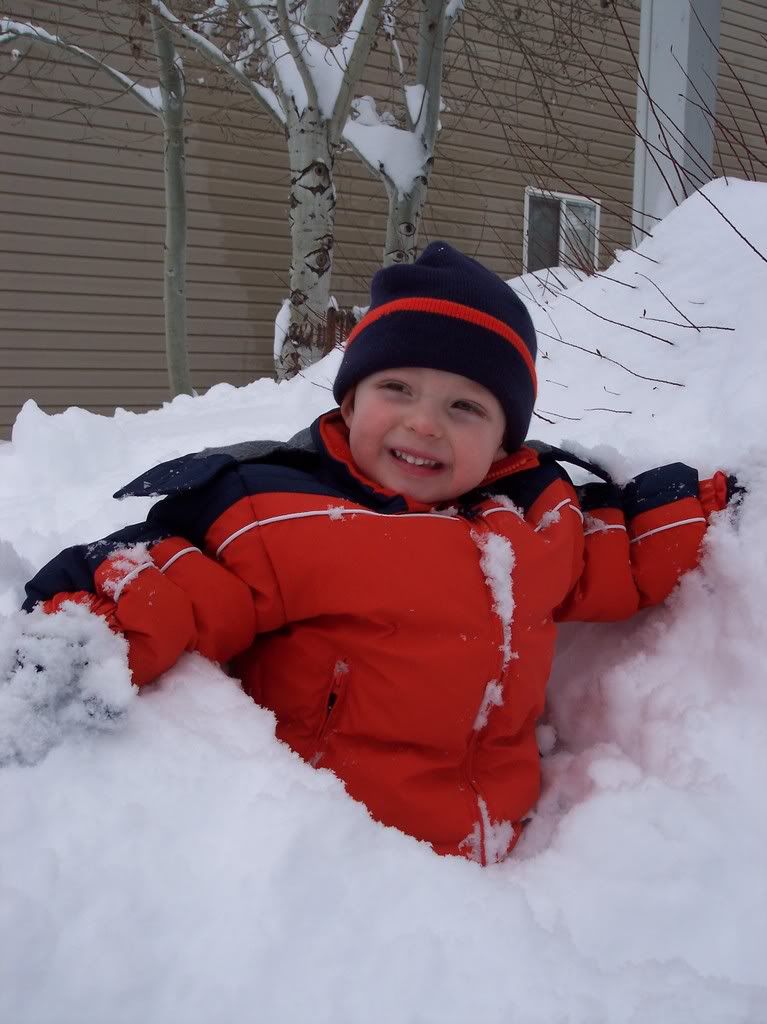 And here is a link to a video Jeremy took of Bailey running/hopping through the snow in our backyard. She would only go where Jeremy had been so he ended up making several paths for her :)