Whew... finally a chance to catch my breath! Christmas was fantastic! Here are some pictures from the last few days...

Decorating Christmas cookies for Santa and to share with friends at the Christmas Eve service...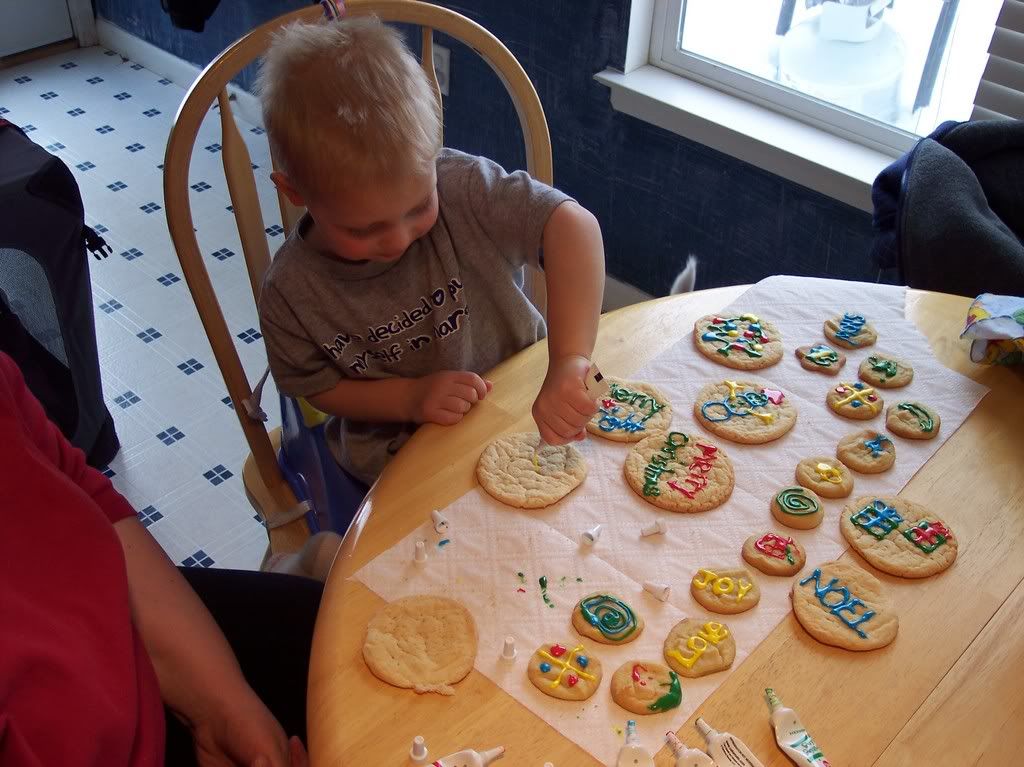 We left cookies and milk out for Santa and carrots for the reindeer. Santa ate all his cookies and finished most of his milk. The reindeer ate most of the carrots but left some teeth marks in a couple - they must have been in a hurry to finish them! :)

Here's Connor (wearing his Christmas pj's) pointing out all the presents that appeared under the tree overnight. He was really excited!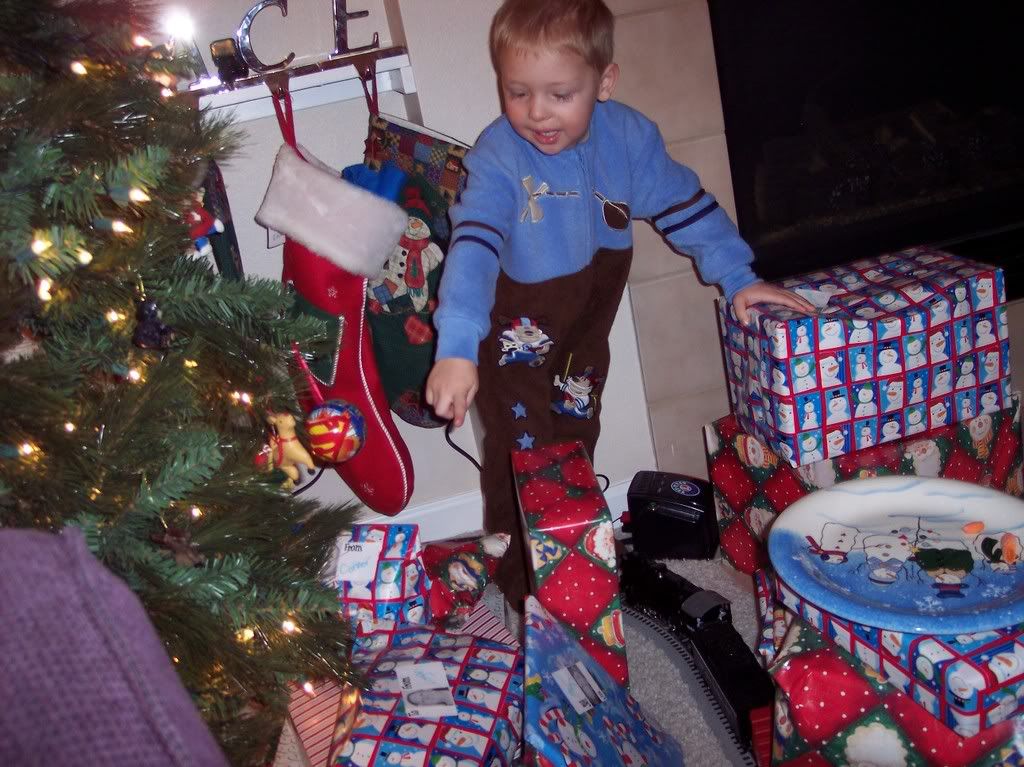 The tree and presents...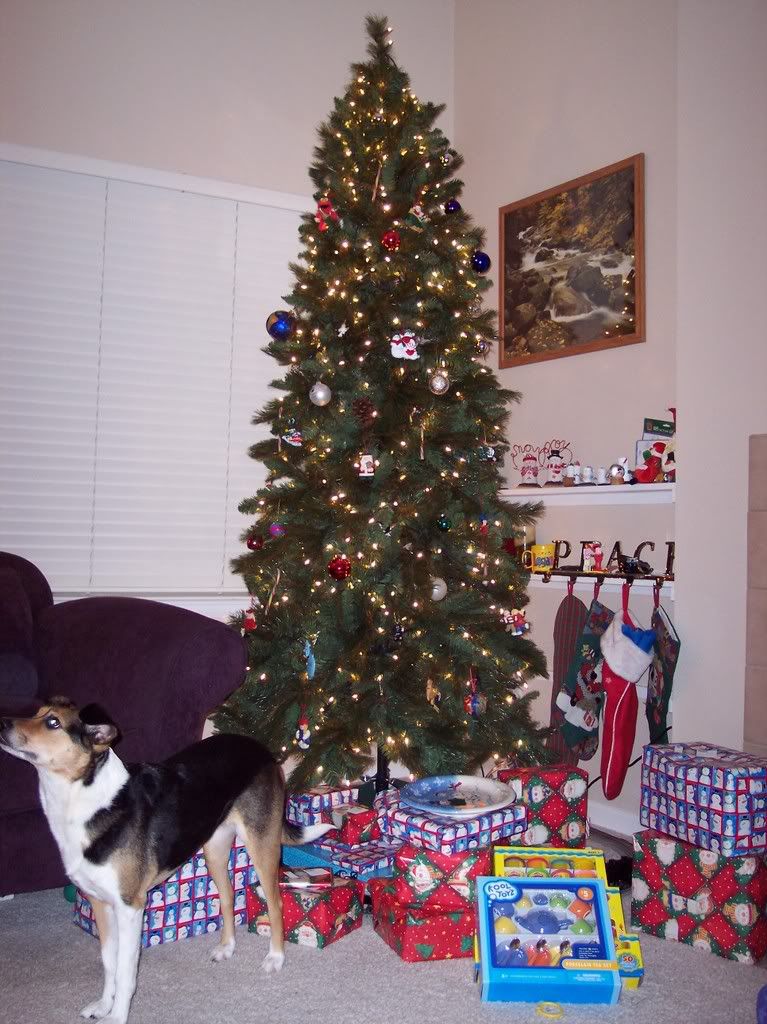 One of the great views on the way up to Dad and Sue's house...

My favorite part of the day was when Connor played Santa and passed out everyone's presents. We had printed everyone's pictures on mailing labels and used them as gift tags. Connor just had to look at the picture to see who the gift went to - no reading required! Every time he would see his own picture he got so excited! :)

Connor helping Papa open one of his presents...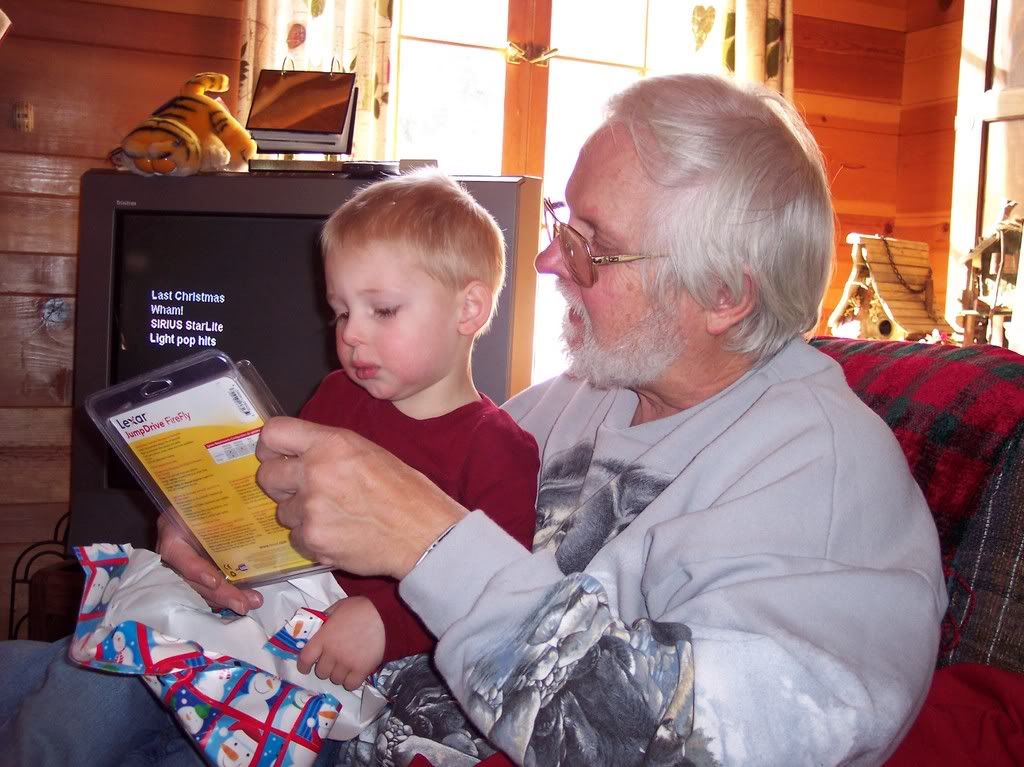 In this picture, Papa is explaining some of Connor's responsibilities that come with the present Connor was about to open - he can only use it when Mommy, Daddy or one of his Grandma's or Grandmpa's are around, and when Logan is older Connor has to share it with him. Connor seemed to understand :)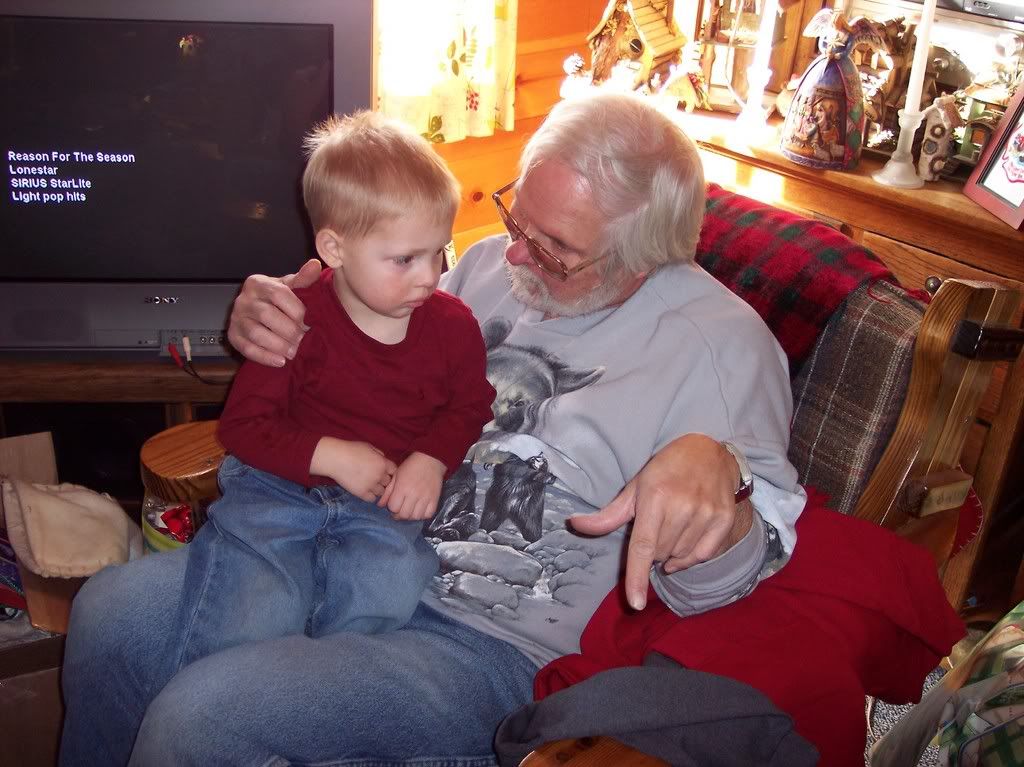 And then he got to open that present...


Here he is sitting in his new Jeep! To say he LOVED it would be the understatement of the year. He wanted to eat in it, sleep in it, put all his other new toys in it, etc. :)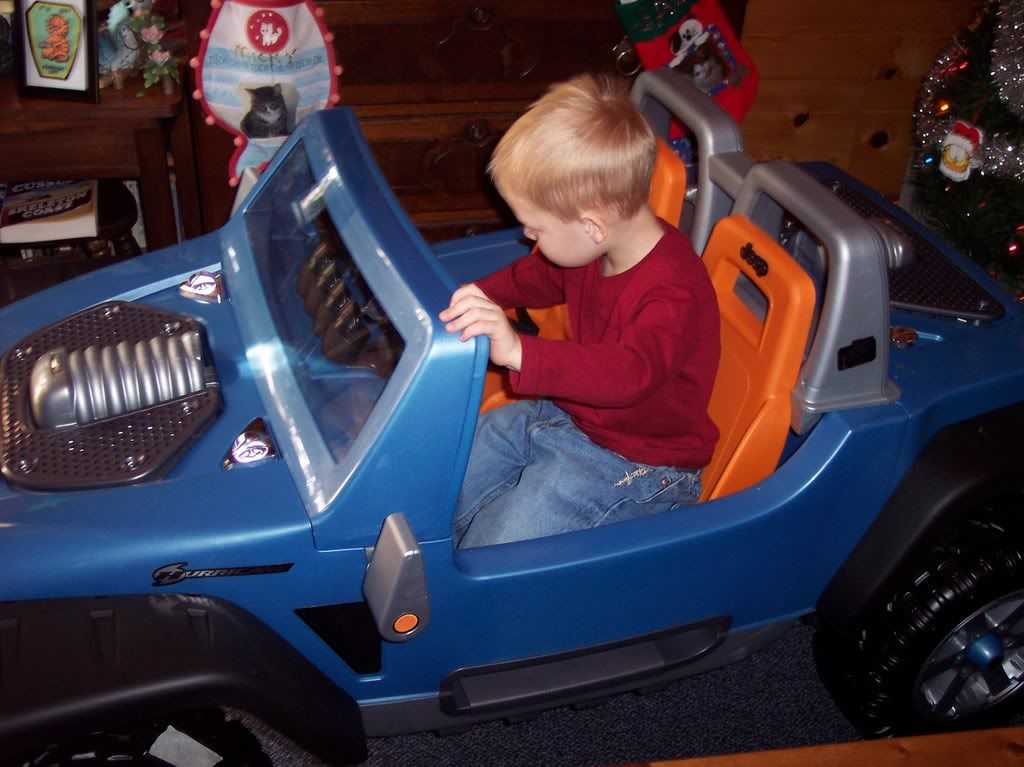 Connor asked several times for Logan to sit next to him...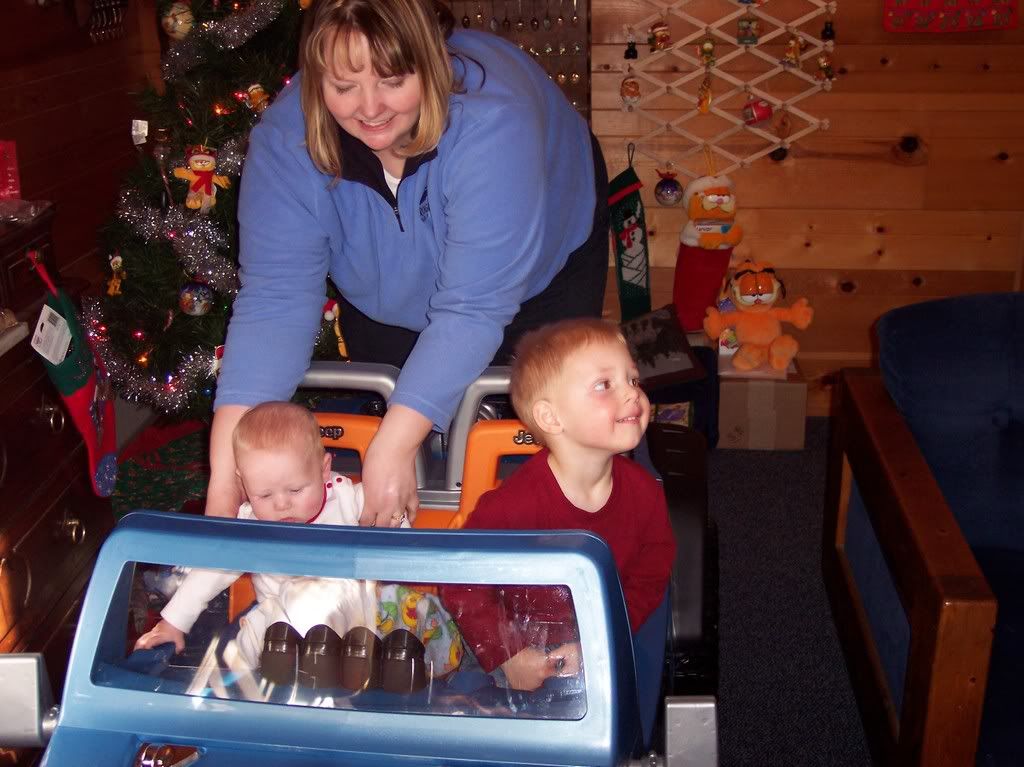 Here's Connor getting a ride in Papa's Traxter (not a Christmas present, just one of Papa's toys). He had a ball...



And here's a video of him riding in the traxter...(careful! It's loud!)


A shot of Daddy and Logan while Connor and Papa were on the traxter. Daddy borrowed one of Papa's hats - looks like he should be holding some vodka instead of a baby :)



Connor sitting on another of Papa's "toys" - a tractor with a snowblower on the front and a plow in back...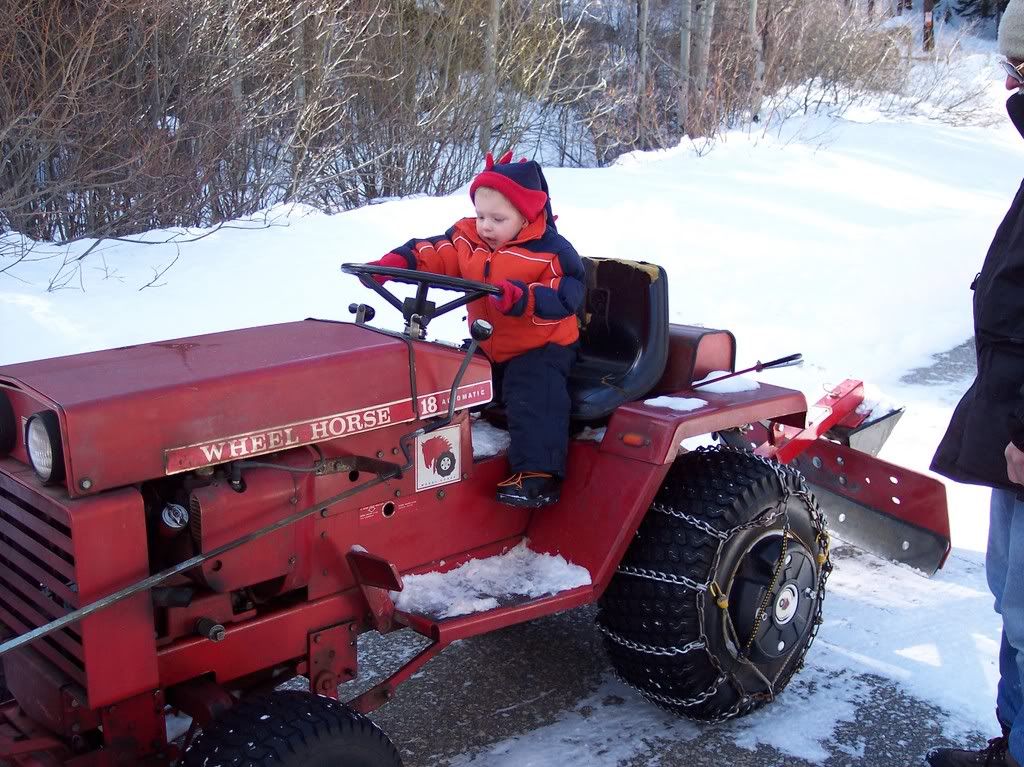 Santa was really nice to us this year! We all got fun and useful presents and had fun spending time with family. We hope you had a joyous holiday too!
P.S. We passed the 7500 mark on Christmas - since we got our current digital camera in 2003, just before Connor was born, we've taken 7500 pictures! Hmmm...that's an average of 2500 a year or 208 per month or almost 7 per day - haha!