It's been a while since I've posted! We've been busy enjoying every second of summer by hanging out at the pool, playing at various parks, eating as many meals outside as possible and shuffling between t-ball games, practices, summer camps, farm school and more! Here's a recap of the holiday/Jeremy's birthday weekend with lots of pictures!! :)

We got to the parade in Allenspark just as it was starting but the boys and Jeremy still managed to ride in a fire truck! Even Logan threw candy out the window! Here's Connor on the back of the truck they were in after the parade...



I'm not sure what the look on Logan's face is all about here...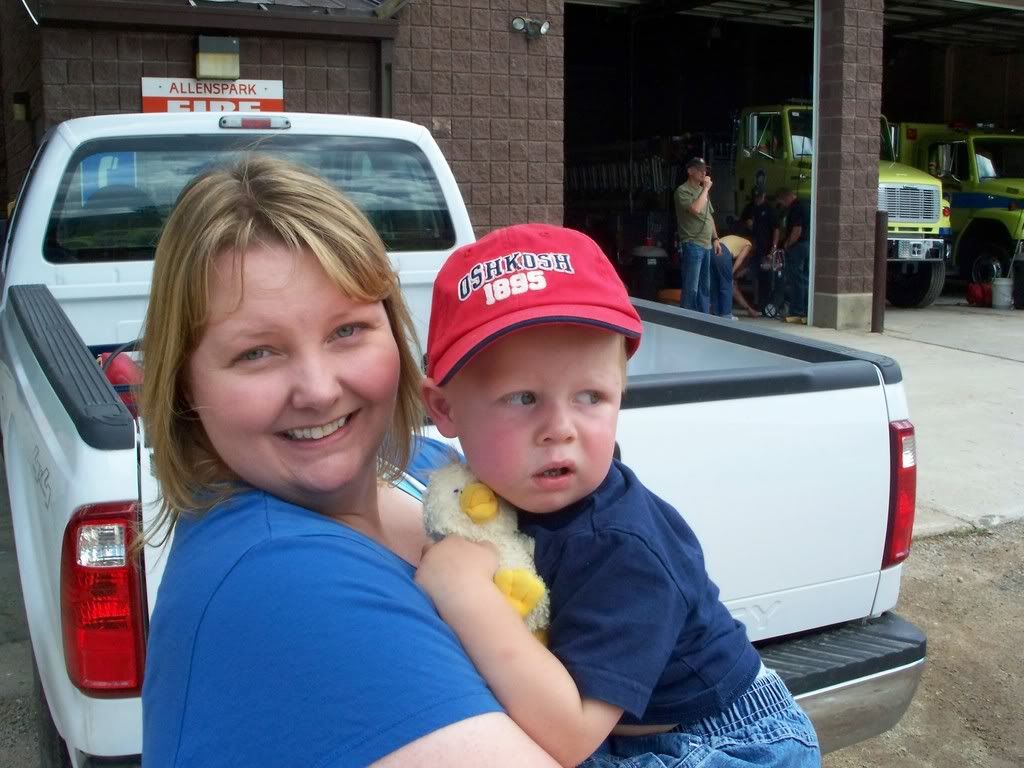 Connor got to be in a water fight using a fire hose!



Logan climbing around in one of the trucks



Afterwards we went to a community picnic. Here are Jeremy, Papa and Logan waiting for Connor's horse ride to finish



Connor on the horse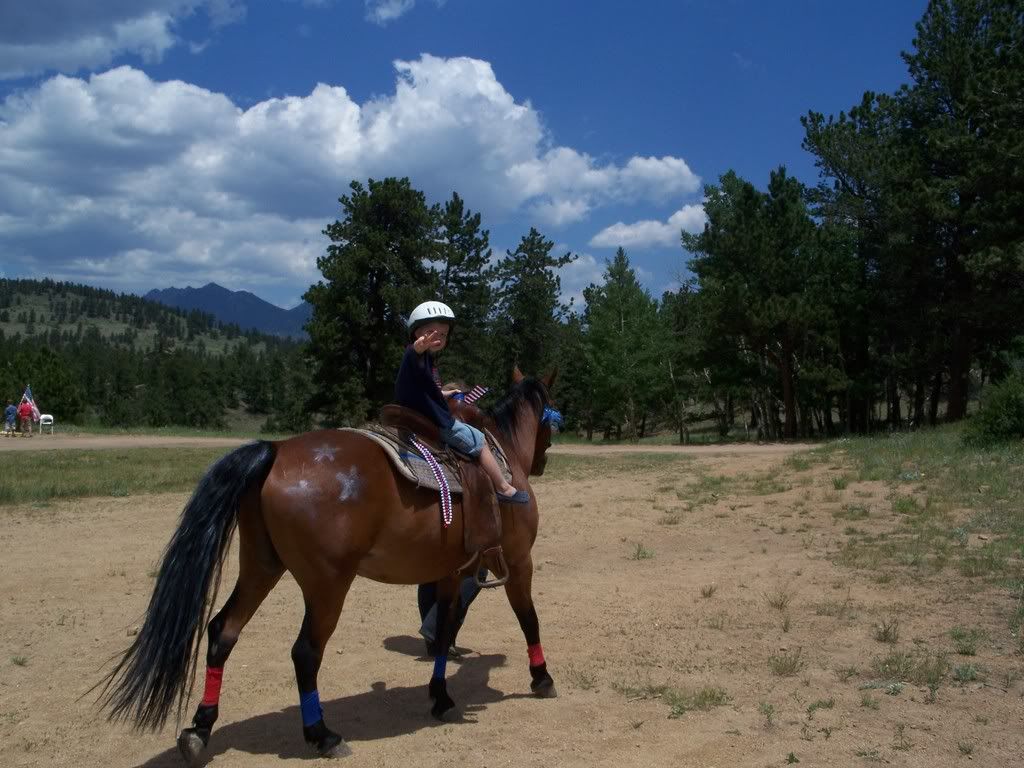 Papa and Logan playing with their hats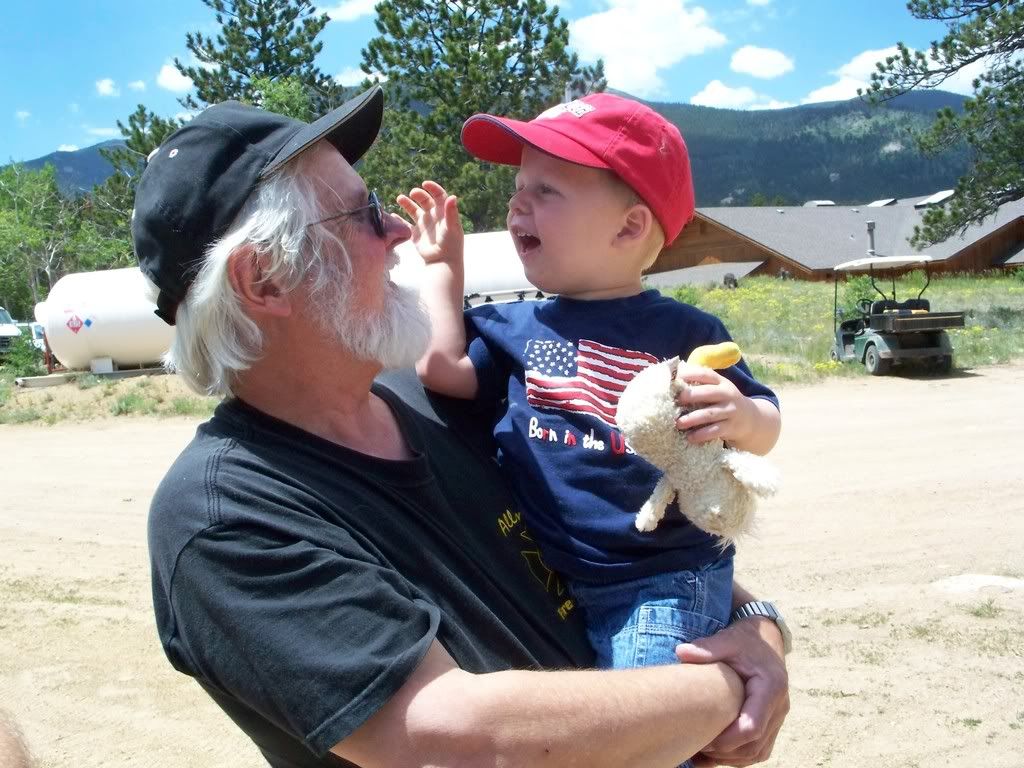 Logan got to pet the horse and kept saying "neigh, neigh, neigh"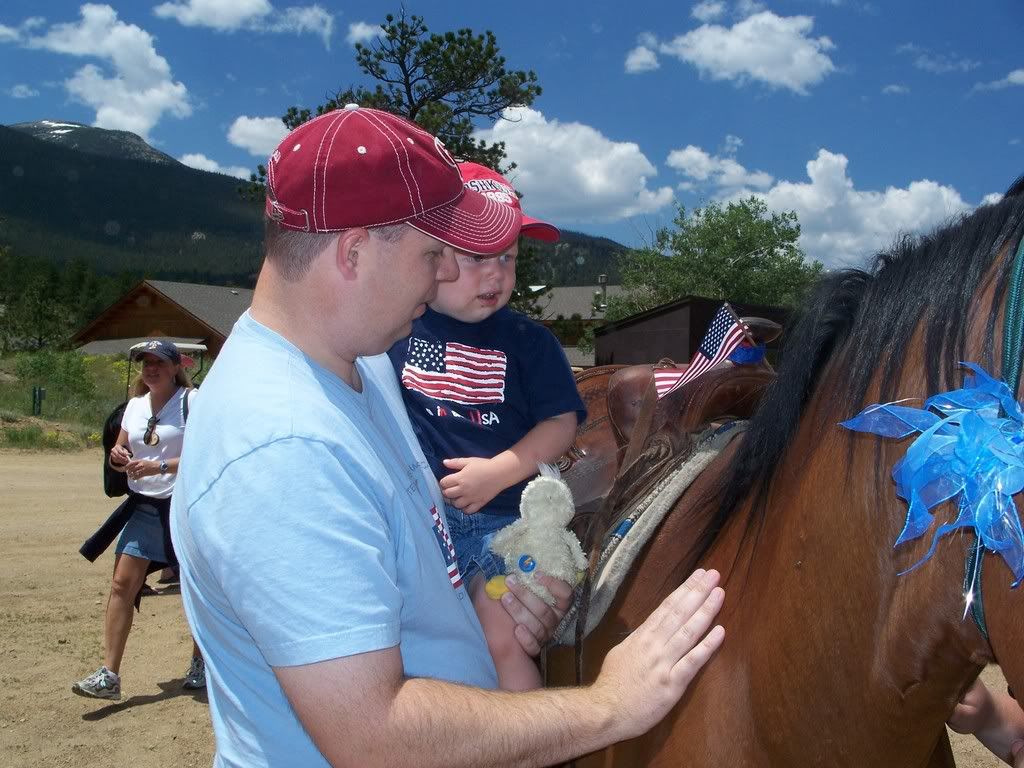 Jeremy and Connor even competed in a three-legged race! I think they came in second to last but there was some interference when Logan ran out to them in the middle of the race :) It was fun to watch!



Logan loves to play with all of Papa's pagers! Here they are enjoying the sunshine while Connor got his face painted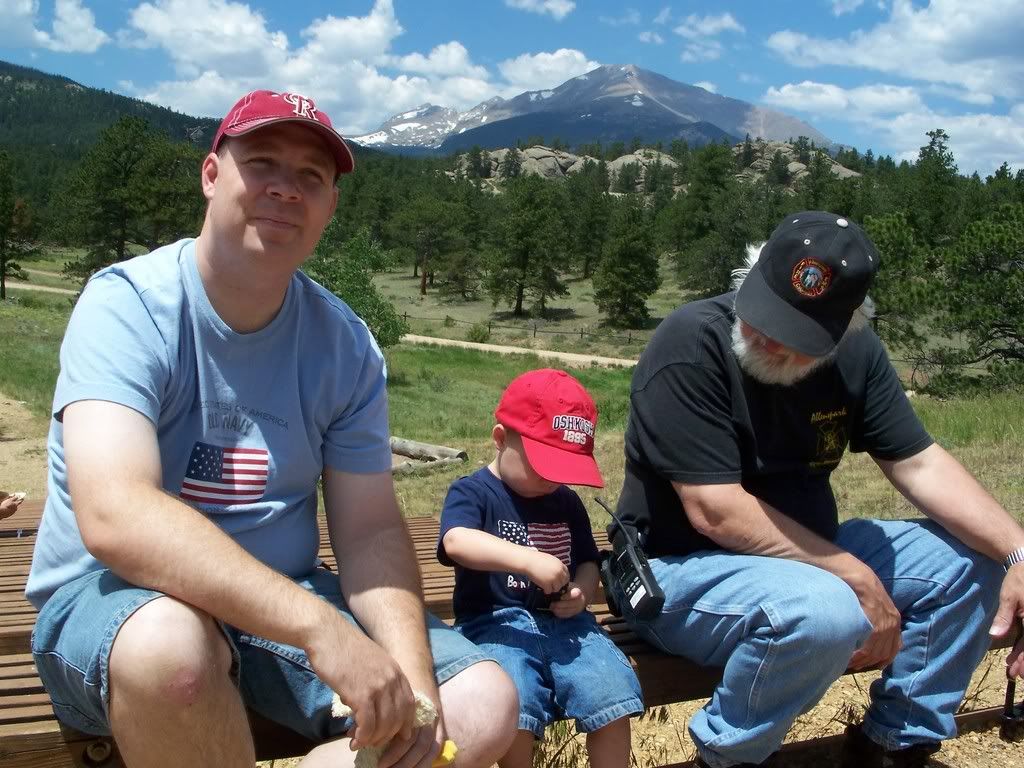 After a nap for us all (and a good scrubbing for Connor's paint covered face) we picked up Rhyann and went to the Home Depot parking lot to claim our spot for watching fireworks. We had Wendy's for dinner - it's silly but it's become a bit of a tradition for dinner on the 4th! We also had birthday cake to celebrate Jeremy's 36th birthday!



The kids played in the parking lot and watched other people set off fireworks as it started to get dark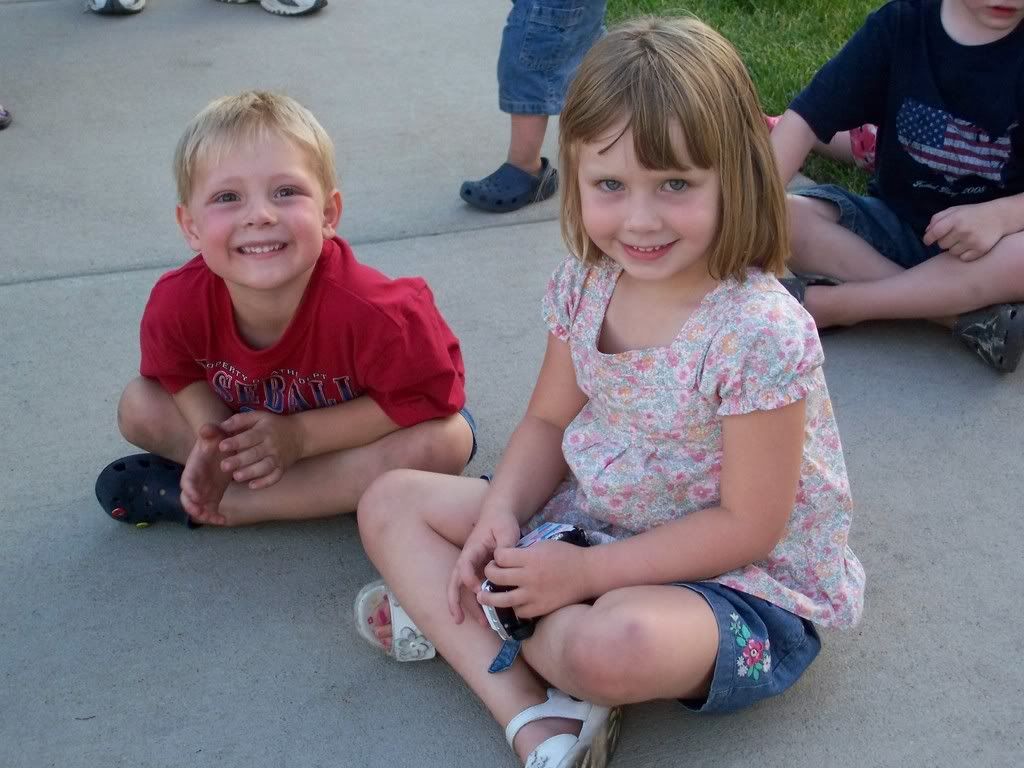 Just a nice shot of Connor :)



There were lots of police around trying to control the fireworks but it was a futile effort! Rhyann and Connor did get to talk to one of the officers for a few minutes though!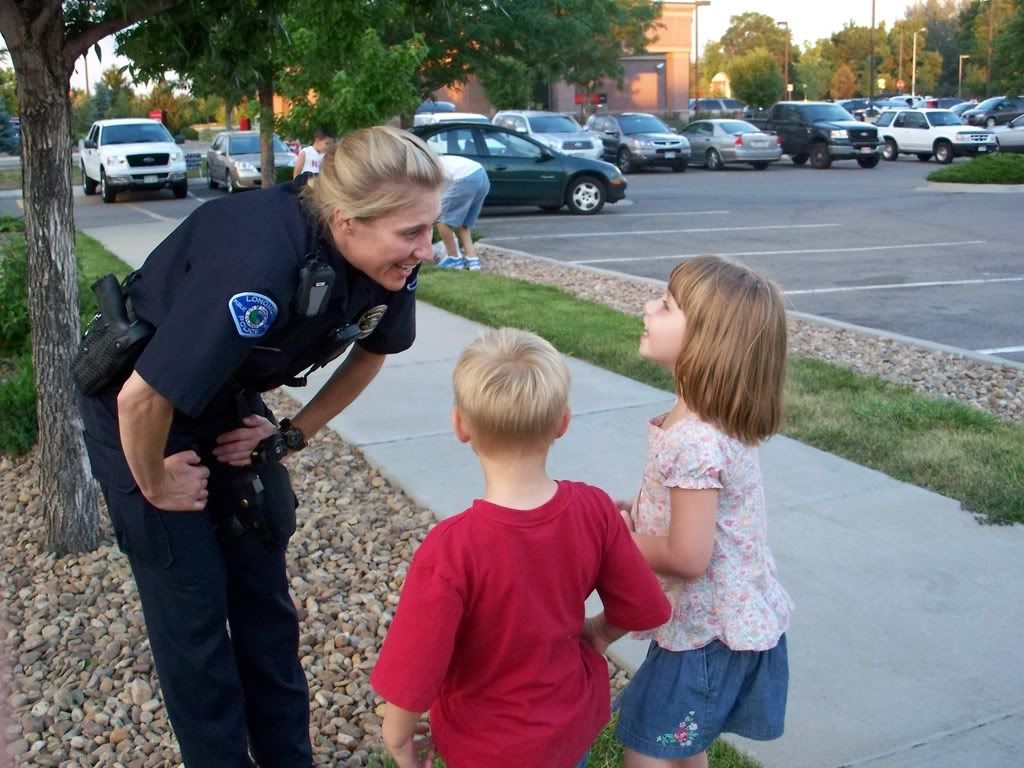 Hanging out before the show started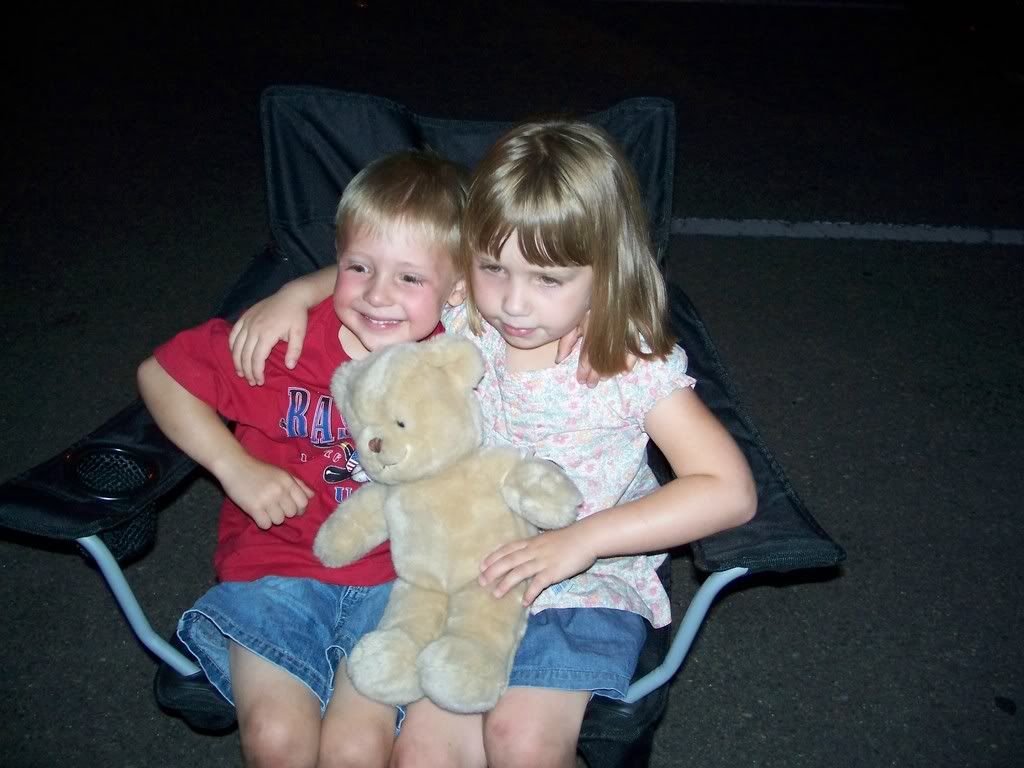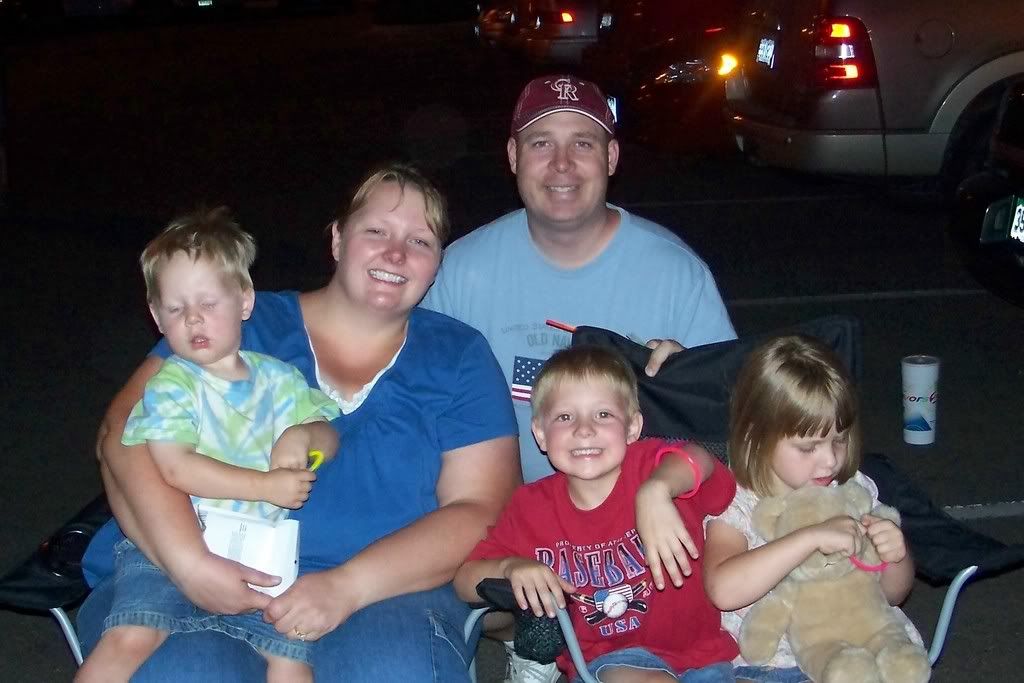 The fireworks were a bit strange since they had to stop twice to put out brush fires but overall it was a good show! It was a long day, as usual, but filled with fun.
The next day we had breakfast with Grandma and Papa in Ward and then went back to their house to try fishing in the creek. Connor has asked many times to go fishing but he doesn't really have the attention span for it yet! Sue tried really hard though and I think Connor will enjoy it if we keep trying. They ended up playing with the fire hose - an all time favorite activity for Connor!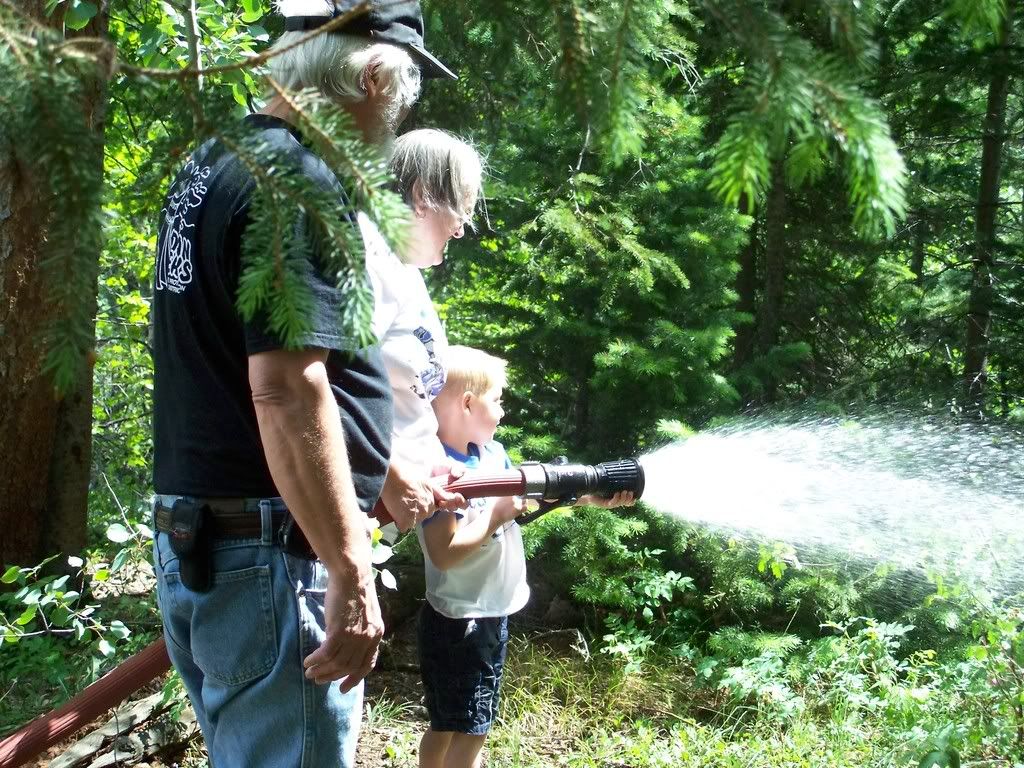 July is a great time to be in Longmont as there are many festivals and free outdoor movies and concerts! We're looking forward to a fun month and will share pictures along the way :)