On Saturday night Connor and I went to see Alvin and the Chipmunks play at the Longmont Outdoor Cinema. Before the movie started some gymnasts from Airborne Gymnastics performed and Connor got to be part of one of their tricks! He's in the blue shirt below - the girls jumped over them and then did somersaults :) Connor thought it was great!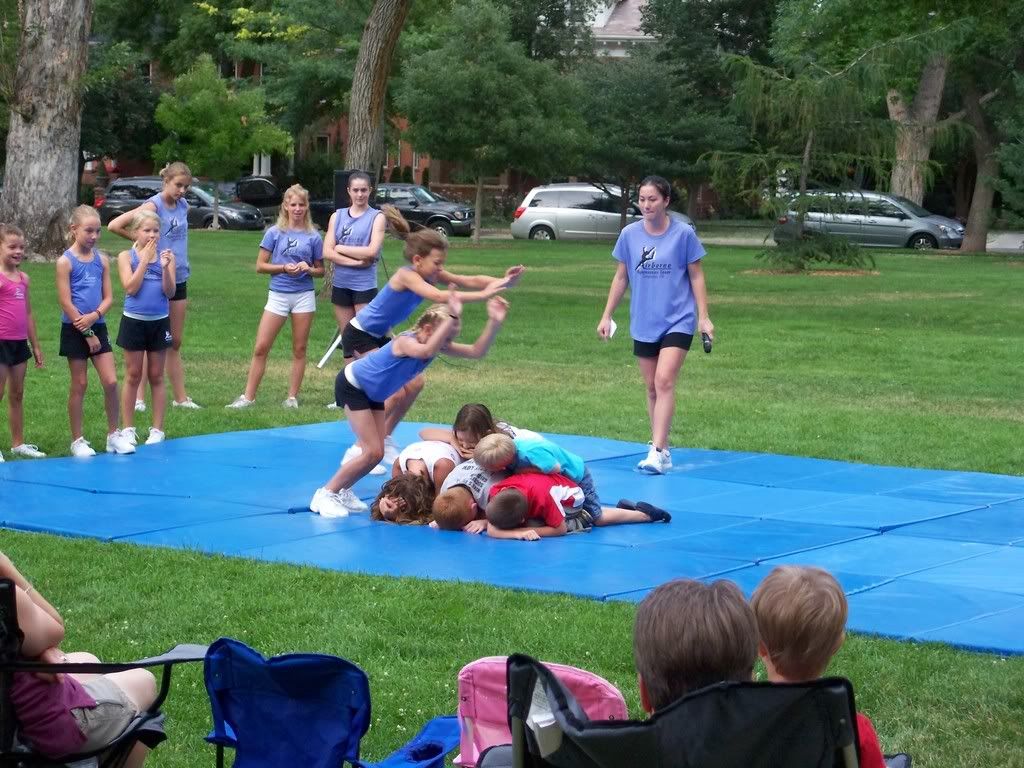 On Sunday we celebrated Logan's birthday with a barbeque and water play in the backyard. It was a hot but fun day!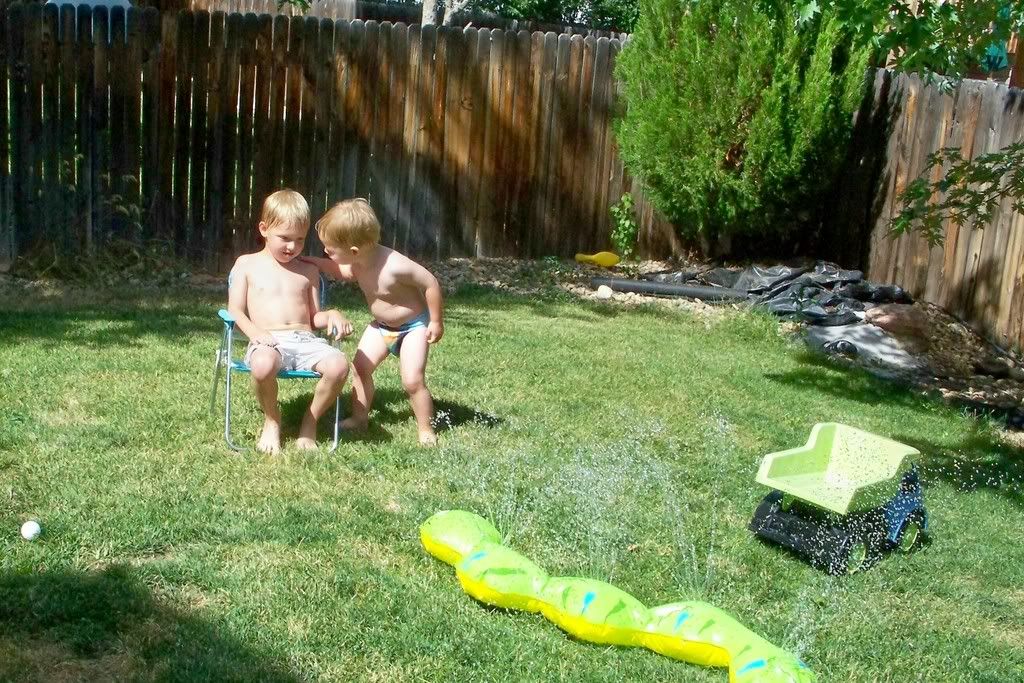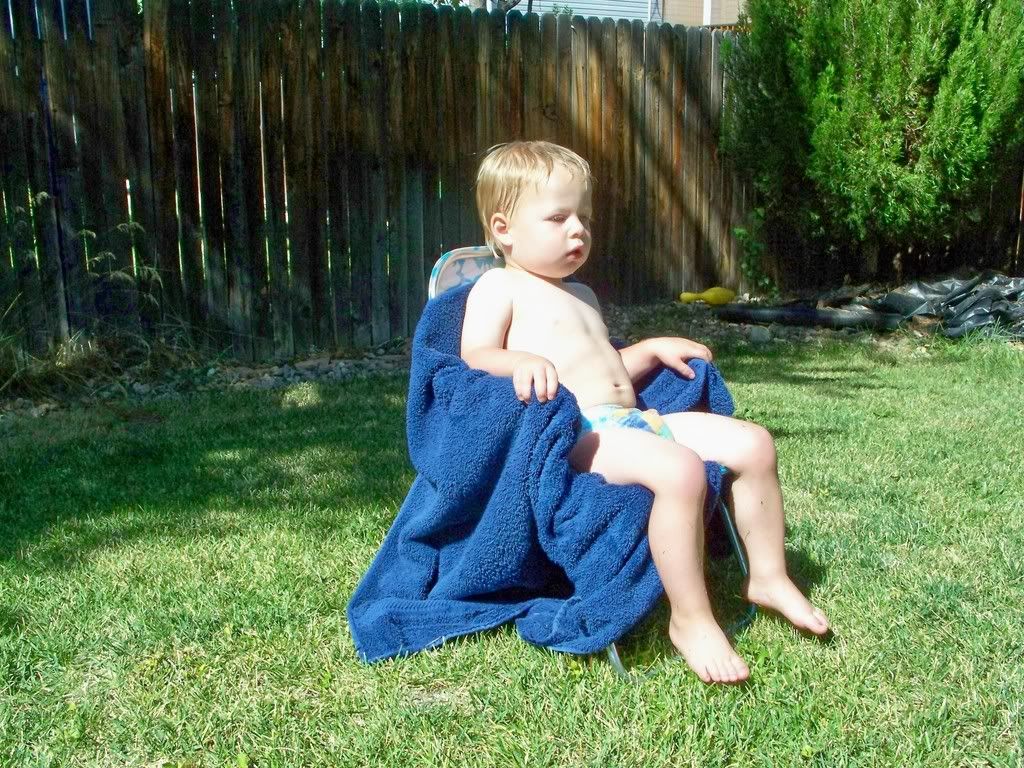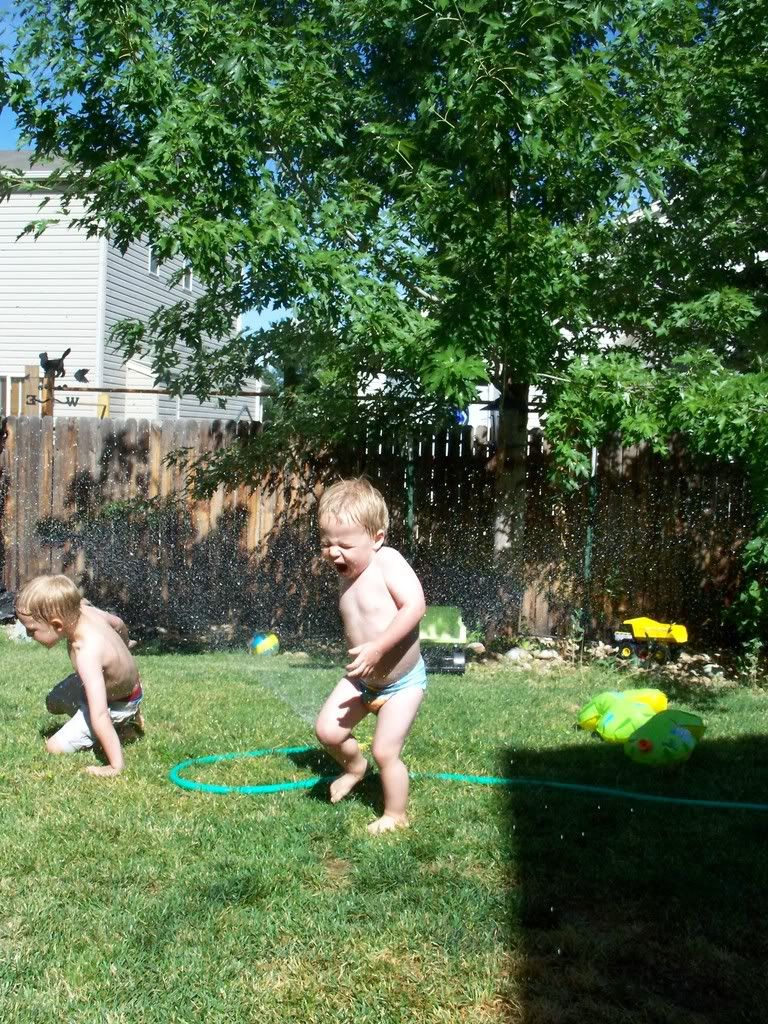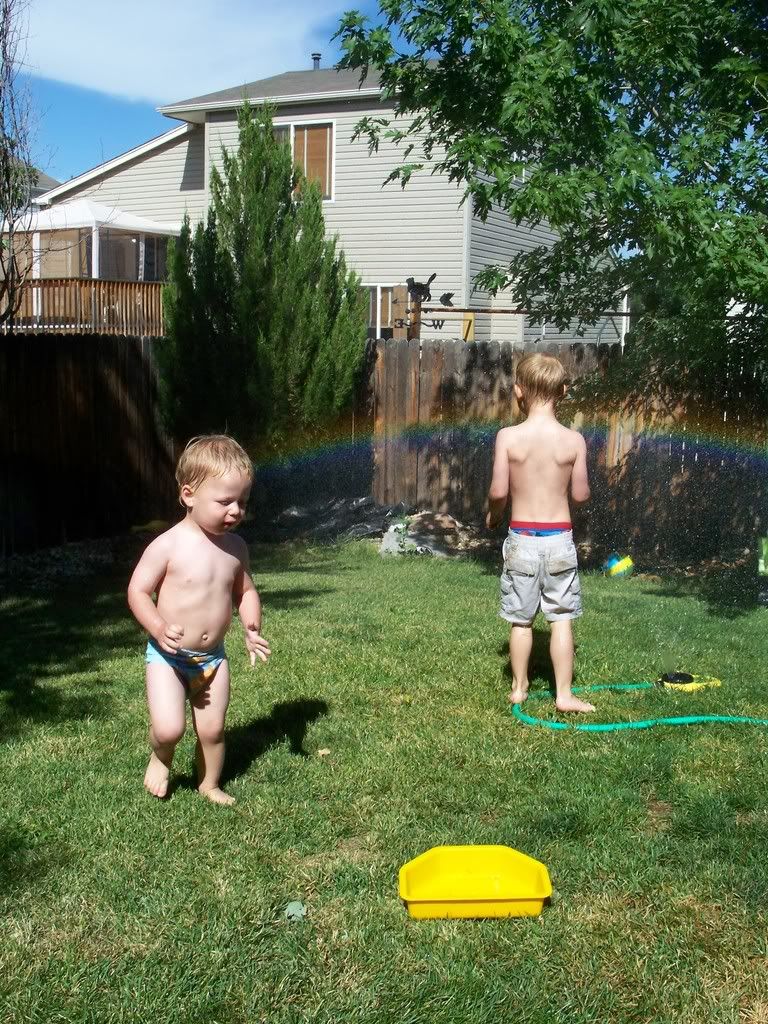 The wagon/baseball cake complete with two baseball candles



Logan got a gigantic present from Grandma and Papa! What's inside?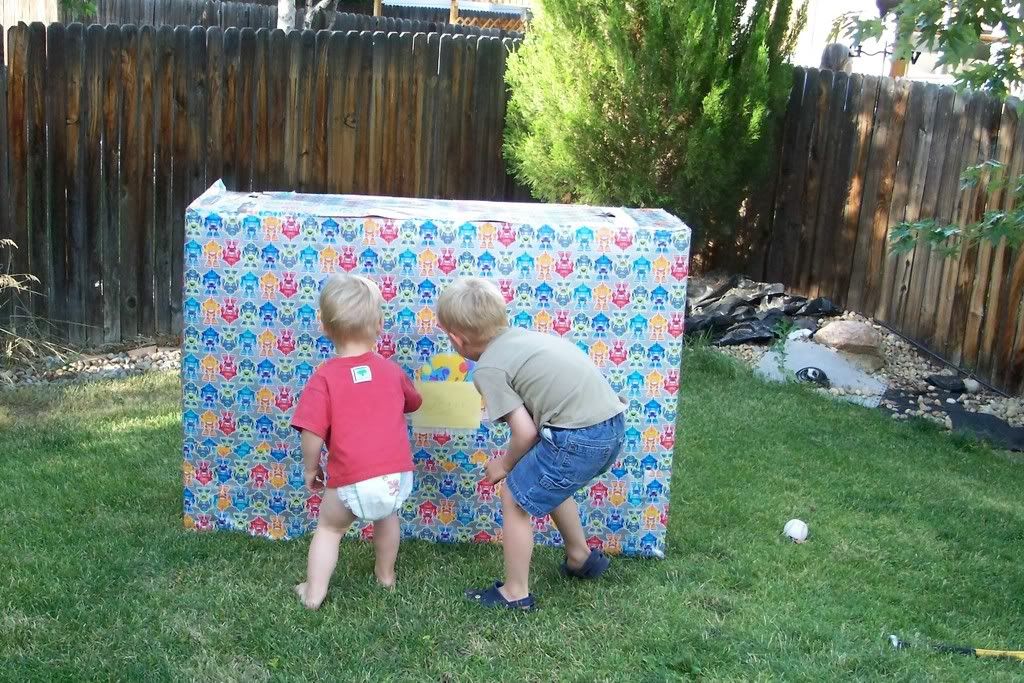 Logan did a great job unwrapping it...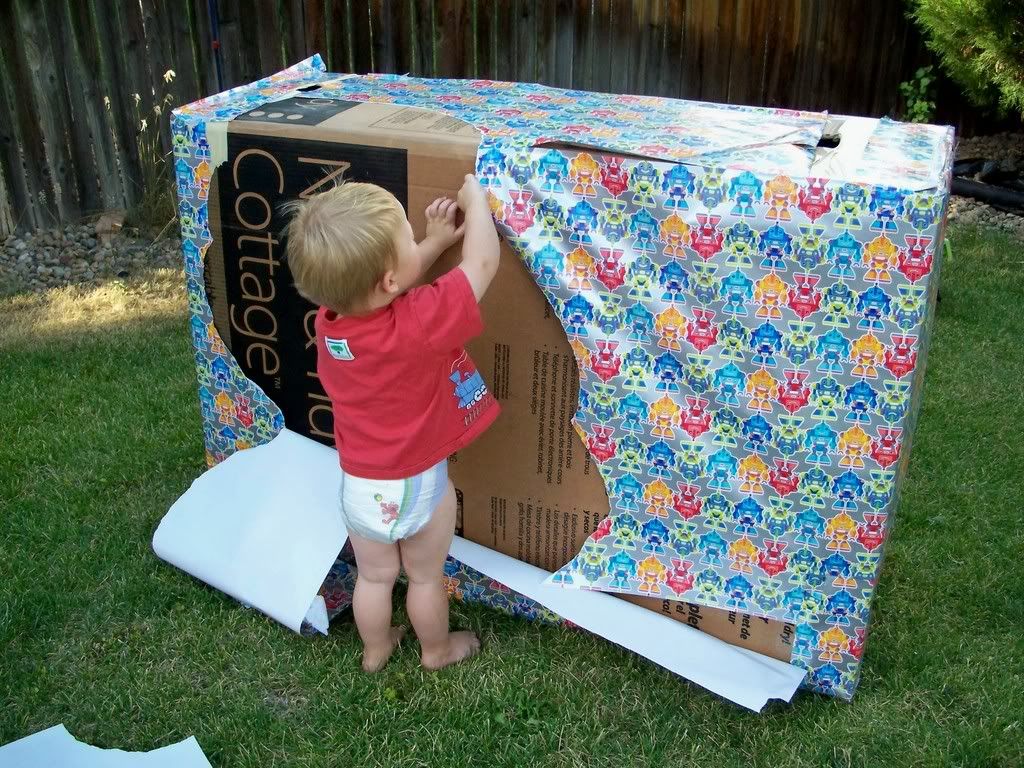 ...and Daddy and Papa did a great job putting it together!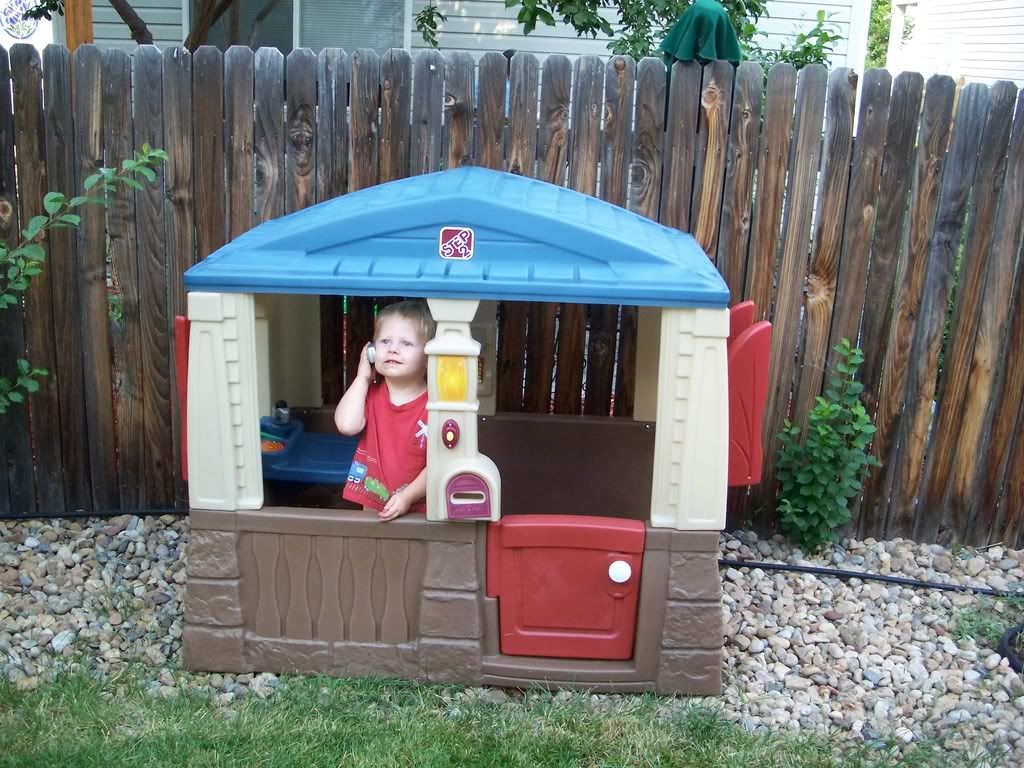 Connor calls it the "teacup house" because "it's the perfect size for a teacup." Logan loves it! It was hard to get him to come inside for a bath and he wanted to go play in it as soon as he woke up this morning!

Tonight was Connor's last t-ball game! We got his team pictures back so as soon as we scan them I'll post them here. He had a great time playing on his first team and is looking forward to the team picnic this weekend!