It's been another busy couple of days for us! :)
Jeremy and I went to the first Parent/Teacher Conferences of the year at Connor's new school yesterday. We like his teacher a lot; she's just exactly how I picture a preschool or kindergarten teacher in my head - gray hair, long denim skirts with apples embroidered on them, super sweet. She said that Connor is "a joy to have in class" and makes her smile every morning. They sing a good morning song where they sing to each child "Good morning Connor, Good morning Connor, Good morning Connor, How are you today?" and apparently every day he yells "HAPPY!" which makes her laugh. She loves his zest for learning and excitement about being at school but points out that he needs to slow down and concentrate a bit more during his projects - he tries to do everything fast so he can move on to whatever comes next. This is no surprise to us - he's a fast kid :) She showed us examples of his work like writing his name (it's improved a lot recently!), cutting straight, curvy and zig-zag lines (we were impressed), and a self-portrait (like all his people drawings there were no arms but there were distinct parts like a head, body, legs, eyes, nose, mouth, and hair). She said he's doing great and she loves having him in class! Yay! Go Connor!
Today was Logan's 15 month doctor's appointment. He weighs 23 lbs 4 oz (30th percentile) and is 31 inches tall (50th percentile). He's growing well and doing great! He only cried for a few seconds during the shots but as soon as the nurse was done and I picked him up he stopped! Go Logan!
Our friends Shannon and Patrick and their son Dillon were supposed to come visit us today but unfortunately Dillon was sick. Jeremy already had the day off so we talked Shannon and Rhyann into going to a pumpkin patch with us this afternoon -
Miller Farms
. It was our first time there and it was fun, but I'm not sure it deserves all the praise I've read about it! :) Anyway, here are some pics...

Connor on a huge orange tractor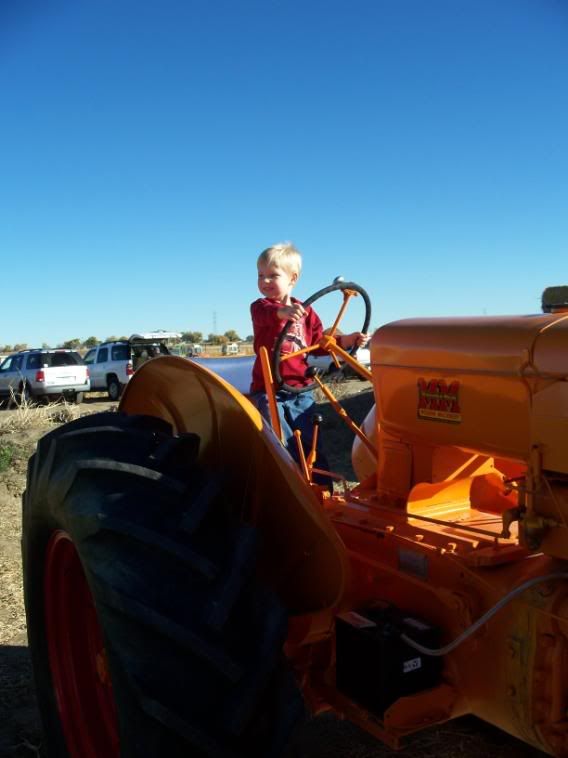 With the Miller Farms "truck." This truck confused Logan so much - he would look at the front of it, walk around to look at the back and be surprised when the rest of the truck wasn't there!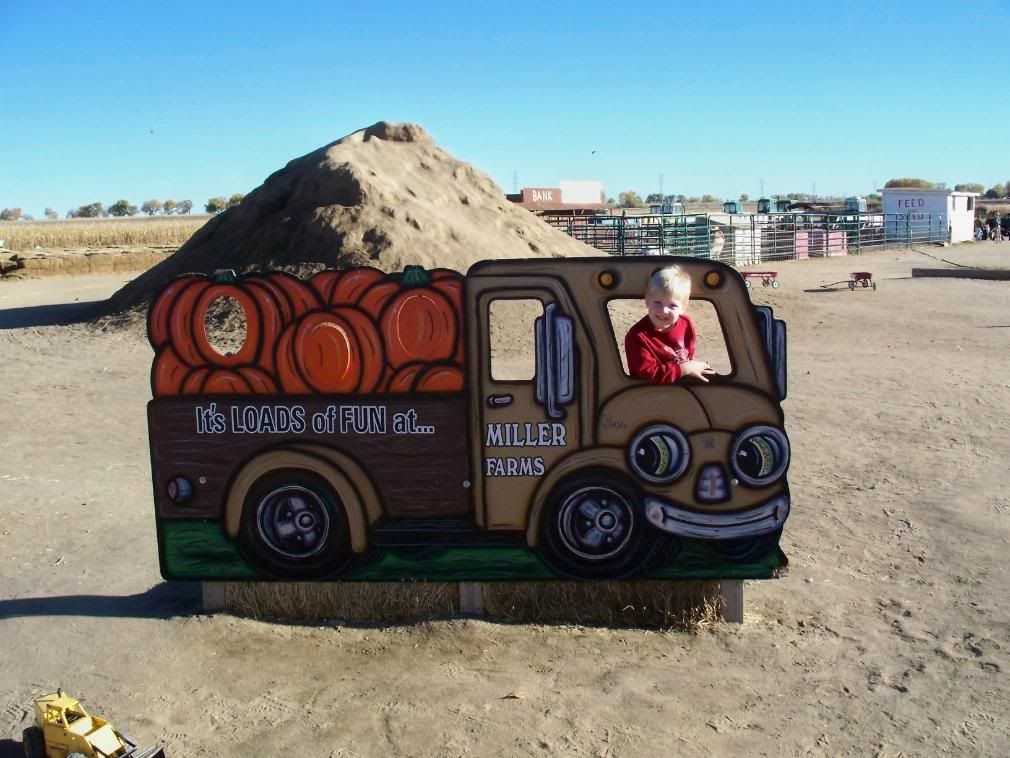 Rhyann and Connor being corny :)



In a wagon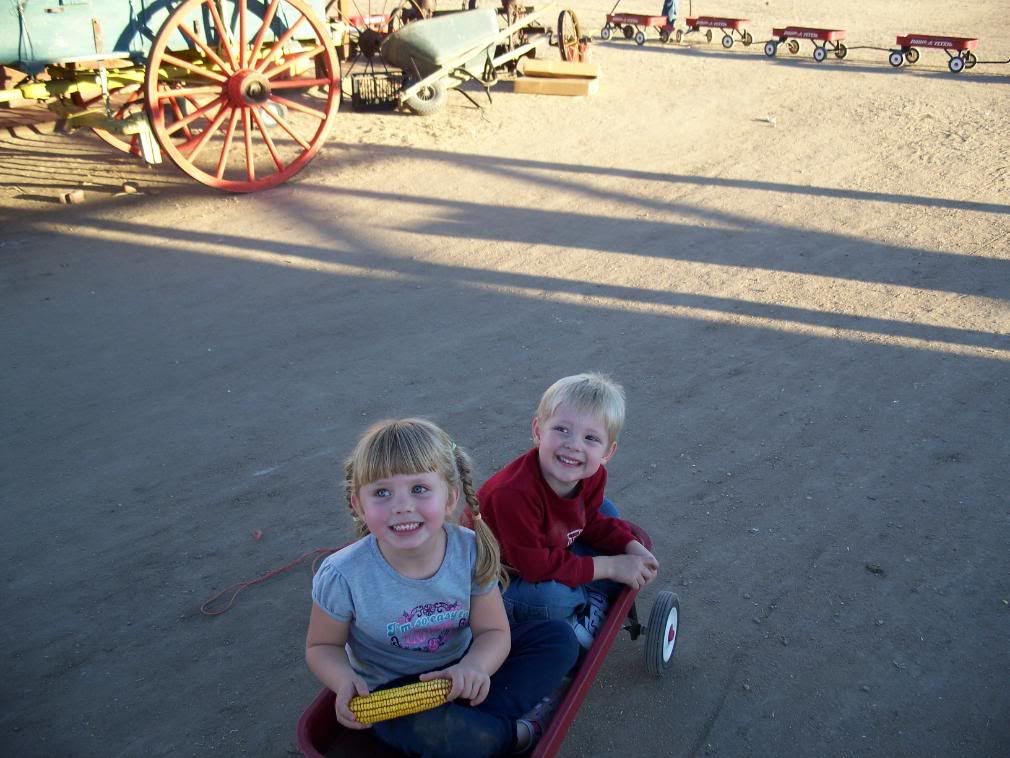 And finally a picture from dinner tonight. Now, if I asked those of you who know both Connor and Logan well who you thought would be most likely to be called the "class clown" in school, I would bet that you would pick Connor. At this point, though, it looks like Logan is much sillier. At the doctor's office he fell over and the three of us (doctor, Jeremy and I) laughed so he tried to do it over and over again to get another laugh out of us. At dinner tonight he put some bread on his head and when we all laughed he kept putting more food on his head. I know, we should teach him this isn't right, but it's really hard to say no and mean it when you look at this face!!!