I went to a Mom's Night Out party last night at the
Bead Lounge
. It was so much fun to hang out with other women and make something pretty too! This is what I made...
I showed it to Connor this morning and this is how our conversation went...
Me: Remember how I went out with other mommies last night? I made this bracelet.
Connor: Mommy, it's BEAUTIFUL!
Me: Thanks!
He thinks for a minute...
Connor: Mommy, you made that bracelet with other mommies. When I grow up I'm gonna go make pretty bracelets with other Connors!
Haha!
We went to our friend Maddox's 3rd birthday party today at
BounceTown
. It was hard to get pictures of Connor since he moves soooo fast but I did manage to catch this one!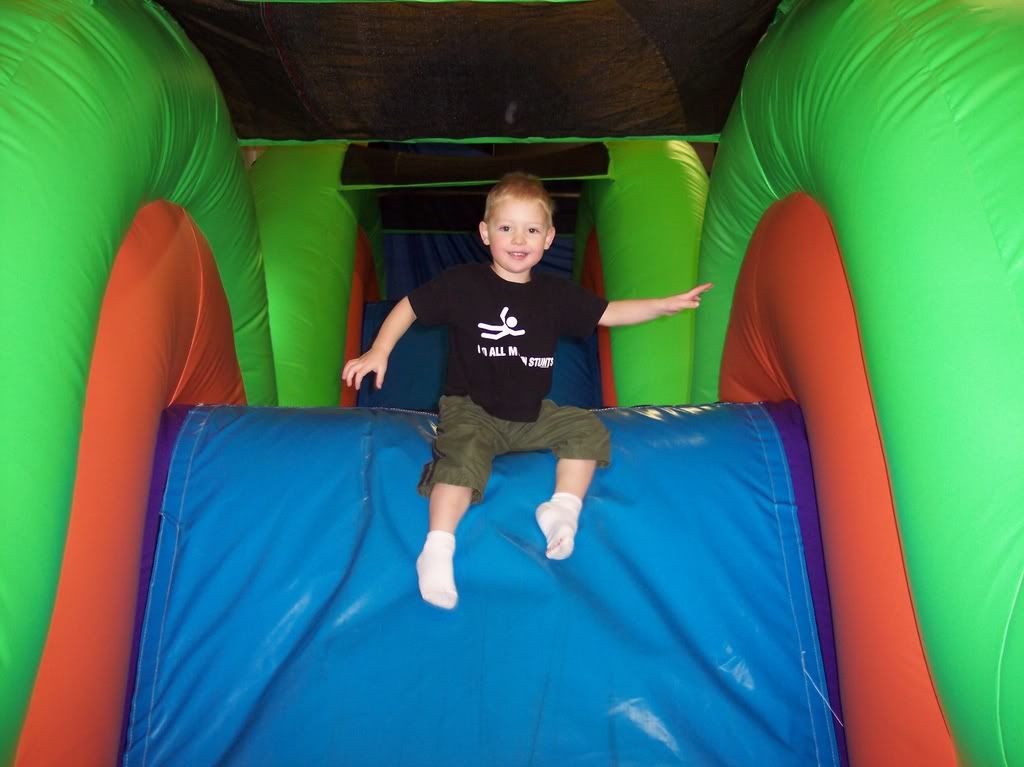 It was actually our first time at BounceTown but I'm sure it will not be our last! Connor loves to jump and he had so much fun today! :) Daddy and Logan stayed home so Logan could sleep off his crankiness from the shots yesterday and it seems to have worked! He slept most of the day but was much happier tonight and had a big dinner. Hopefully he'll sleep well tonight!