Logan wore his first pair of jeans yesterday. If you know Jeremy or me at all I think you'll be surprised we waited this long to put him in our favorite clothes :) And since you know I'm a number freak, I actually figured out that he was 164 days old yesterday...164 days! Or the equivalent 23 weeks, 3936 hours, 236,160 minutes or...get this...14,169,600 seconds! Well, ok, I didn't calculate it to the exact time that I put him in the jeans...that would just be crazy (haha). Anyway, here are some pictures of the boys in their jeans!
Look at my sock!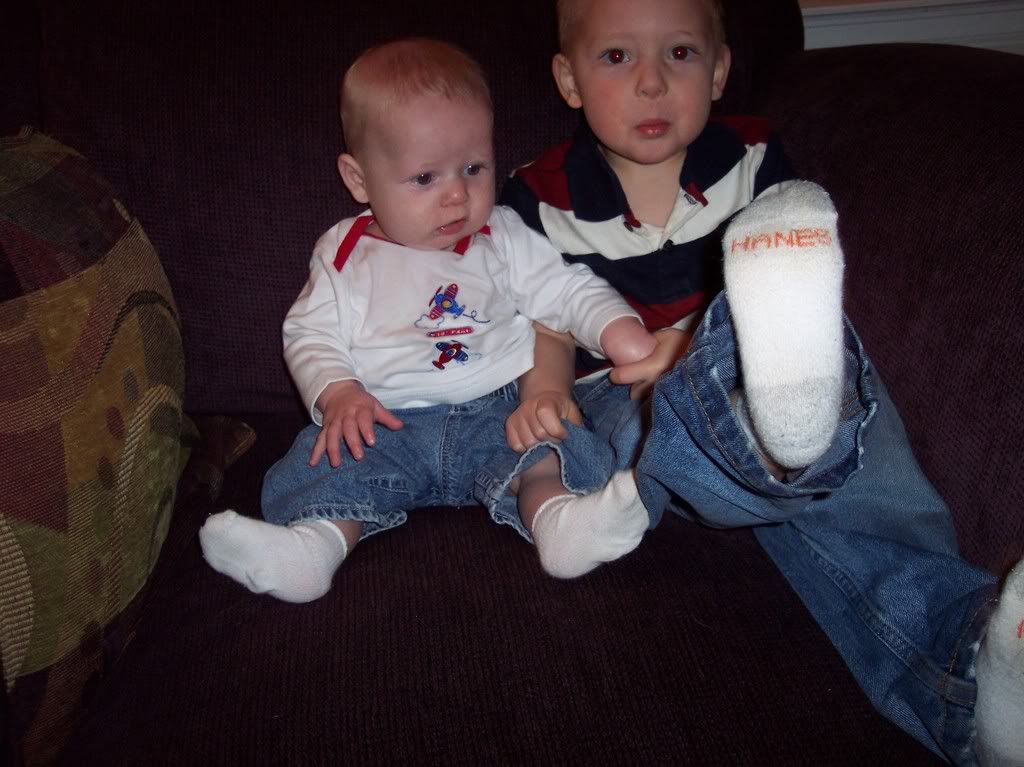 Logan is just fascinated by Connor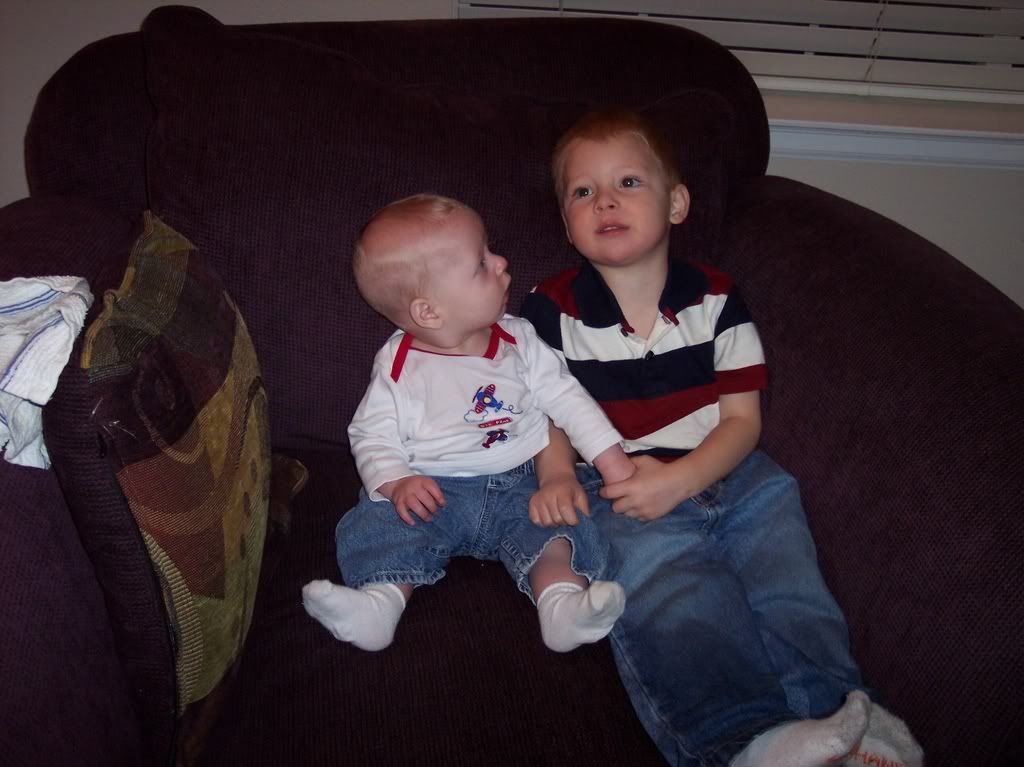 Logan was having some difficulty pulling his toes up to his mouth (to chew on, of course) so Connor tried to help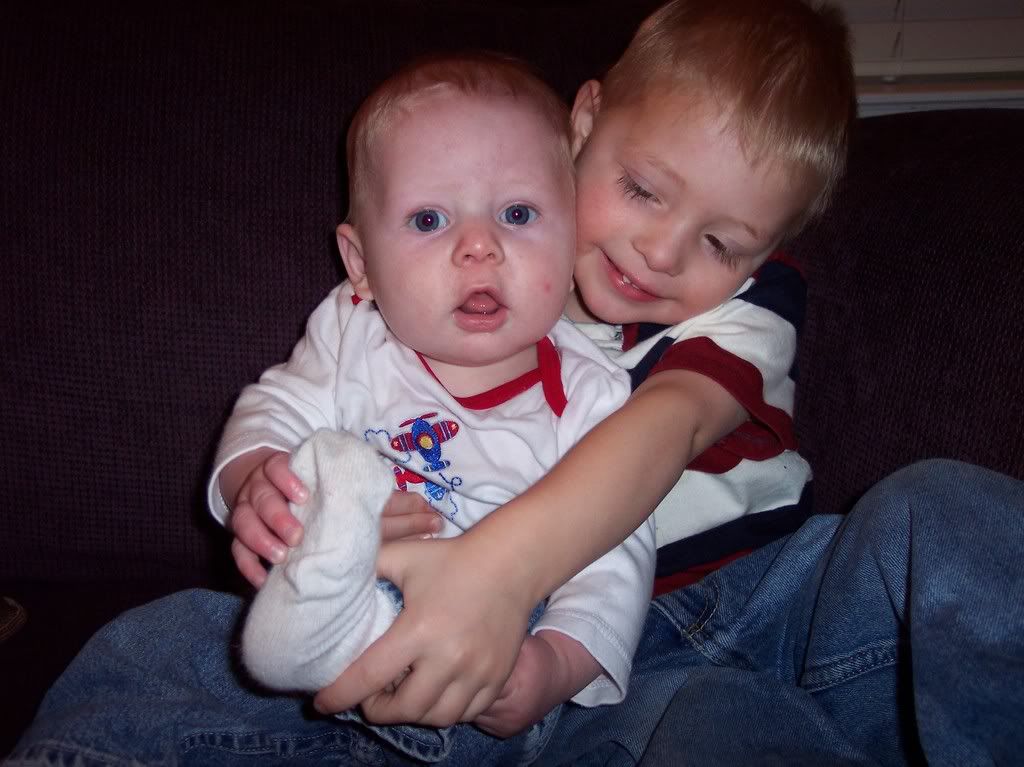 Cheese!

Logan has been very motivated the last week trying to figure out how to move himself forward. He can get up on all fours regularly now and began rocking back and forth, which pretty much just moved him backwards as his knees slid out from under him. Yesterday, though, he figured out a way to pull his knees up quickly which causes him to lunge forward a bit. I'm afraid true crawling isn't far behind! I'll try to get some video of this crazy movement later today :)