Connor had his Childfind evaluation on Wednesday morning and it went well. He was excited to go to the "big kid school" (Monarch K-8) and had fun playing the games that allowed the evaluators to see his skills. When asked to draw a picture he told the evaluator that he was going to draw a happy face for baby Logan so that Logan wouldn't cry when he woke up and Connor wasn't there (we had to leave before Logan woke up). Too cute!
He passed everything - his vision is 20/40 (normal for a 3 year old - wish mine was that good still!), normal hearing, great gross motor skills, could use a little work on the fine motor skills though it's nothing to worry about, language is great (she said he has a huge vocabulary) and even the speech was ok! The speech/langauge person said that consonant blends are difficult and that lots of kids, particularly boys, don't master them until they are 4 or 5. She also speculated that because his vocabulary is so big and he's trying to get so many words out all at once that he's not really concentrating on saying each one correctly. She had him repeat words after her and he had some trouble with the usual suspects but on others that he always says wrong with us he said fine for her - truck for one. She said that wasn't surprising since he was copying her and he knows how to say it but generally doesn't take them time to think about it.
Anyway, they gave us a handout on improving his fine motor skills since he had trouble threading beads, got frustrated easily when asked to button, and tried to avoid the rest of the fine motor skills as much as possible by asking to go play with the kitchen, the slide and other gross motor skills that he knows he's good at. As for the speech they said he'll probably continue to improve and if we're still concerned in 6 months to bring him back for another evaluation. Overall, it was good! They all commented on how easy going and funny he is :)
Here are some pictures from the last few days...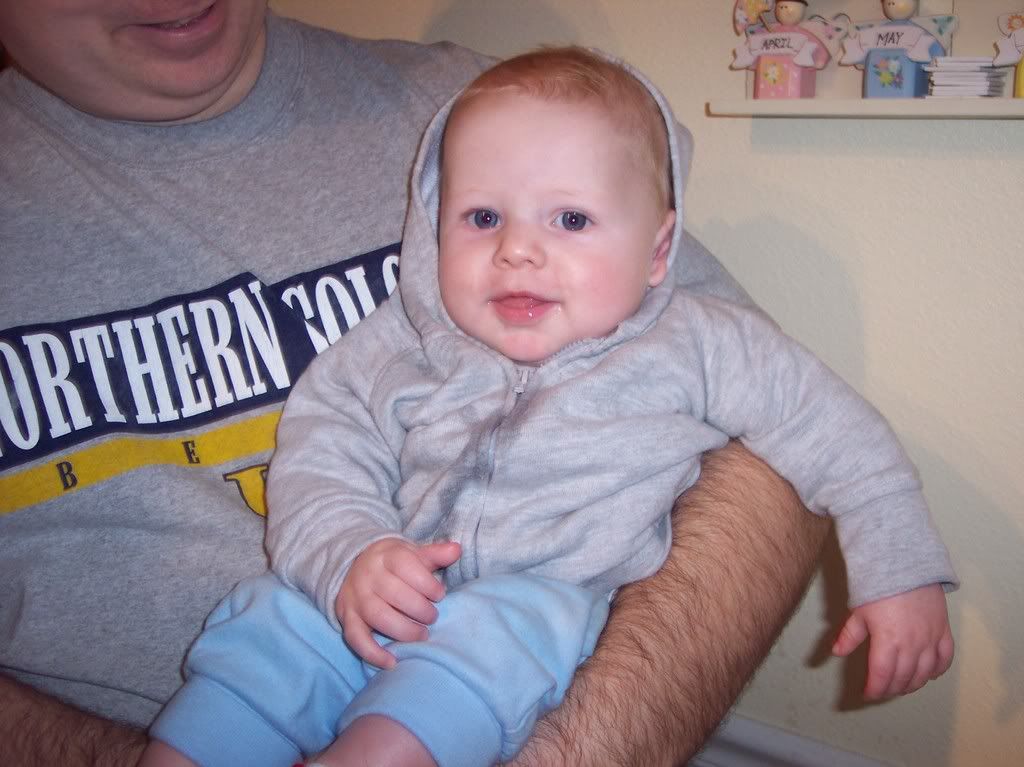 Great smile!



Connor's teaching Logan how to play the guitar...



Howdy (yep, this one's for you Brent!)



Connor and Logan



Ever wondered what a 3 year old likes to take pictures of? Here are a few of Logan from Connor's unique perspective :) He actually set up each one of these shots saying things like "Hold still Logan!" or "Now I'm going to take a picture of his feet!"