It's been a while since I've downloaded pictures from our camera! Here are a bunch from the last couple weeks...
Connor happily waiting for the nurse to give him shots at his 5 year appointment



Connor and his class during the Christmas program. Connor is the shepherd in brown, in the middle, looking right at the camera!



Logan and Connor eating snacks with the other kids after the program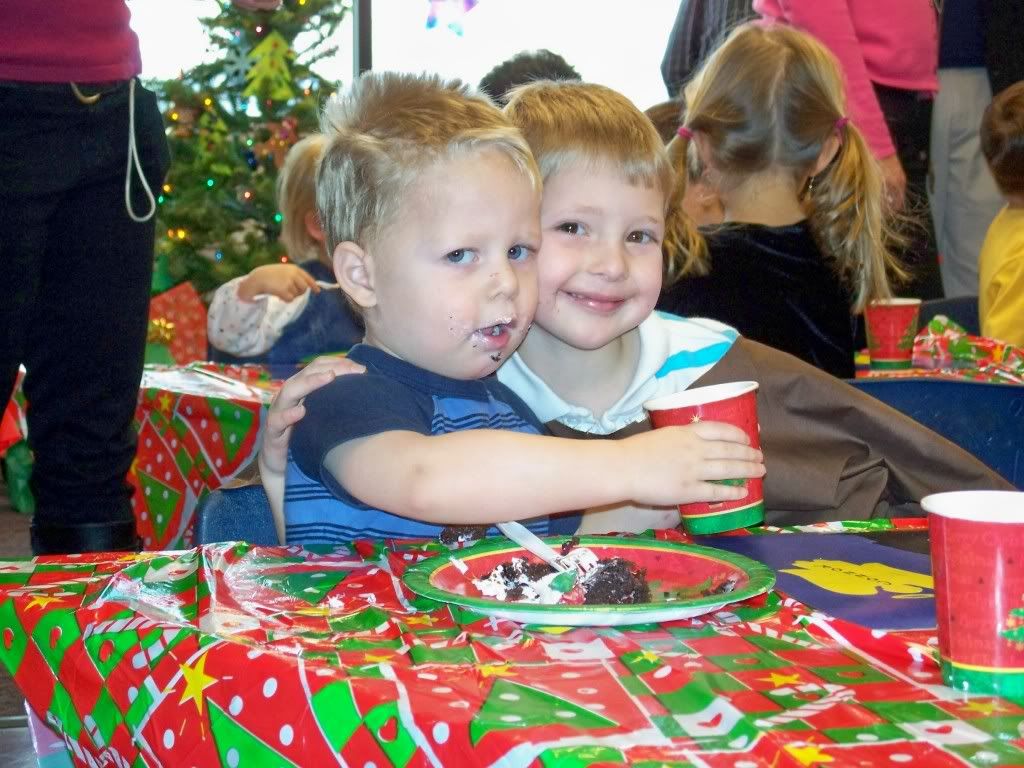 Sitting on Santa's lap at a great "Santa's workshop" event here in Longmont. Yes, the boys are wearing reindeer antlers! :)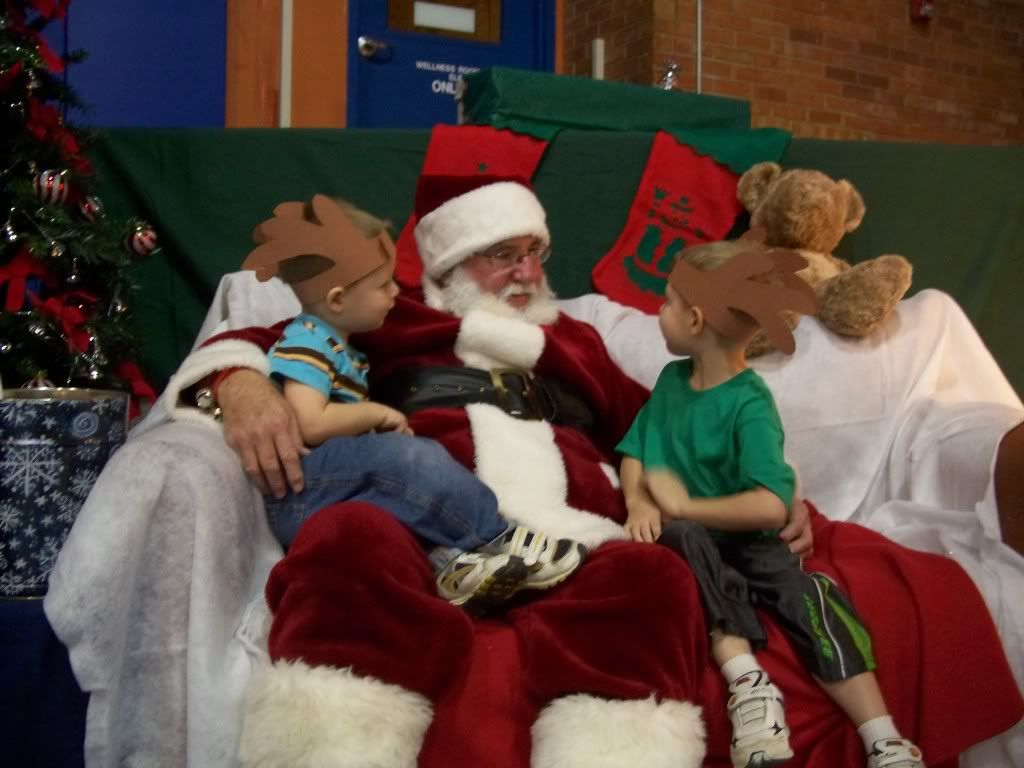 Santa made a special point of talking to Logan (Connor tends to dominate a conversation - go figure) and Logan was so happy!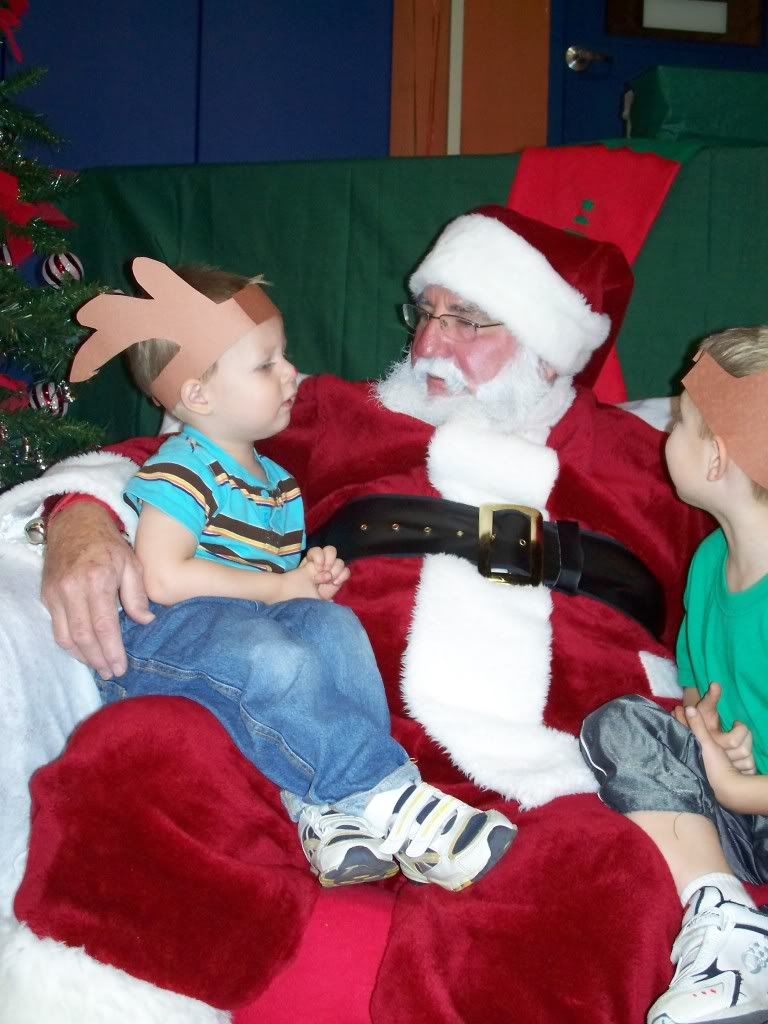 After Longmont's Christmas parade they had a nice fireworks show! Here we are waiting for it to start...



Christmas cookies! Which ones did I decorate and which ones did Connor decorate? :)



Connor left his letter to Santa in his stocking...



Getting ready to open gifts Christmas morning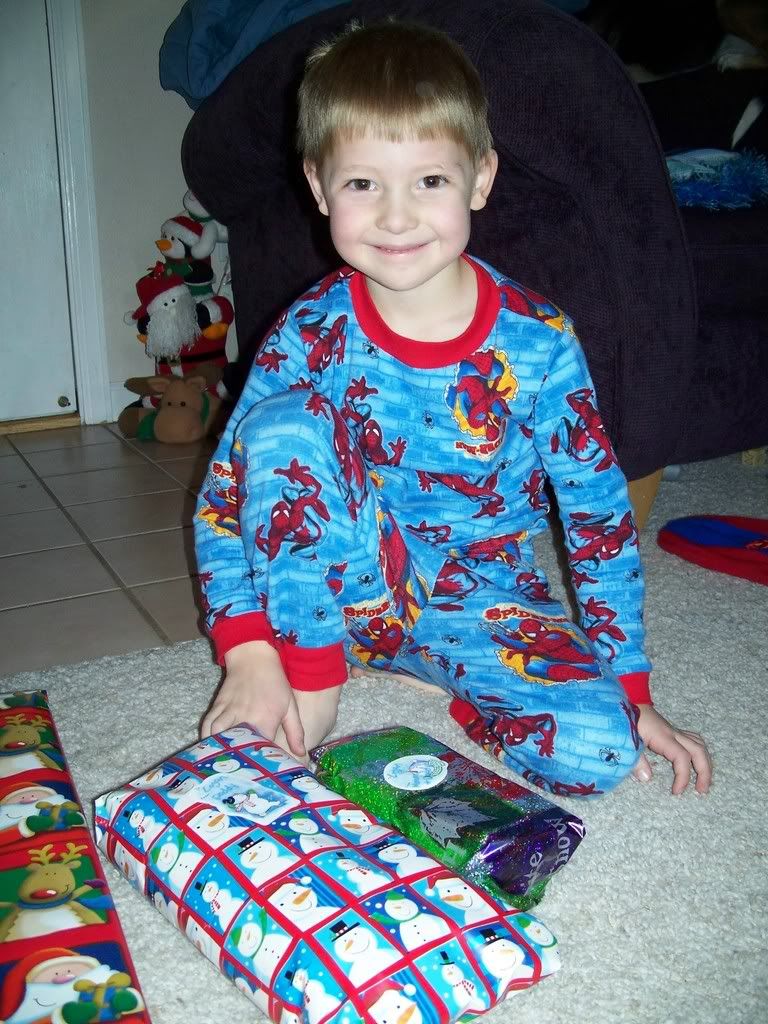 Logan finally has his own guitar!



A present from Papa and Grandma Sue - a complete builder's set!

I haven't taken a great picture of the stage Jeremy and I built for the boys yet (though you can see it in the backgrounds of a few above!) but when I do I'll post it! Connor says it's his favorite gift this year and both he and Logan sing and dance on it every chance they get so I guess it was a hit! :)